Luxurious Jewelries: A Gift For A Lifetime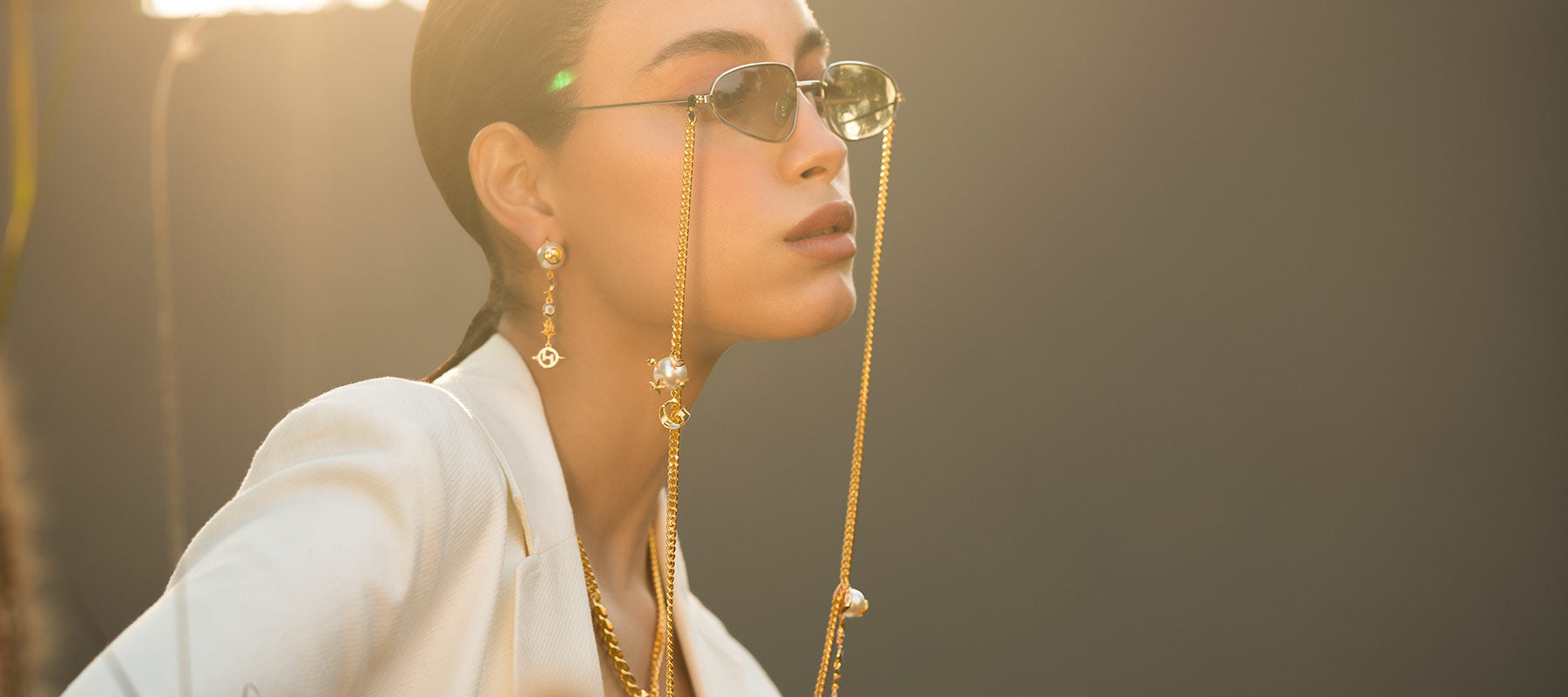 Meaningful design is the key factor in driving jewellery this season. Thoughtful silhouettes accompanied by versatile material and shapes are what make a long-lasting impression when it comes to luxury jewellery. Nostalgic, elegant, and bold are the characteristics of a timeless accessory. When a piece that can be adorned for a lifetime is introduced, it can be made extra special when it is personalised.
What better way to show someone you care than by choosing a luxury jewellery design that is specially handcrafted just for them? A trend that dates back to the early 1900's, when jewellery was only personalised for the royals, has now come back to be bigger, better, and for everyone!
Fulfil your desire to customise, with Outhouse. We have curated a guide of luxury fashion jewellery that you can personalise according to your loved one's interests. Step out of the box and choose something other than luxury rings. We've even thrown in a special customised piece for the ones that are bag fanatics!
Our charmed luxury earrings magnify sophistication in everything they adorn. A baroque pearl embellishes the earrings along with an evil eye talisman, our iconic OH monogram and small celestial charms. The catch is our customisable initial that adorns this little universe as well! In hues of the evil eye, the personalised initial sits ideally between the other charms and makes one feel special and chic.
Draped in the luminosity of baroque pearls, our necklace aligns seamlessly with a personalised inlay alphabet, customised to your loved one's initials. It can be adjusted in length, allowing its wearer to experiment with different styles. Married with talismanic motifs and the House's monogram, this is a must-have in everyone's collection. 
Our coin pendant features a customisable initial or even a message to be engraved along with the Outhouse logo that is suspended from a delicate chain. It is the perfect piece to adorn while layering or let it be a star by itself.  
A medley of the luscious baroque pearls and motifs of the celestial world, the Universe of charms bracelet can be personalised with initials, to make the universe truly yours. Dainty and elegant, this piece is the right fit for every occasion. If you are looking for something to adorn everyday, indulge in the personalised Infini Thread of Protego bracelet. Available in 7 vivid colours, exuding versatility and fine craft. Created with a silk band and embellished with a personalised initial, for those that rep the modern classics.
Find the perfect match for your loved one and give them a gift for a lifetime. Handcrafted and personalised just for them. Or indulge in a present for yourself! After all, love starts with yourself.