How To Choose Ideal Earrings For Your Face Shape
The perfect selection of jewellery can always add a stunning elevation to one's entire look and the right pick to experiment with details. But in this process, it is vital to know which styles would flatter the face structure the best. 
And while earrings out of all are the closest to your face, it is important to understand how to choose earrings for your face shape. Different earrings design will add a distinct impact, based on how it is styled by the wearer. 
Earrings for Oval Face Structure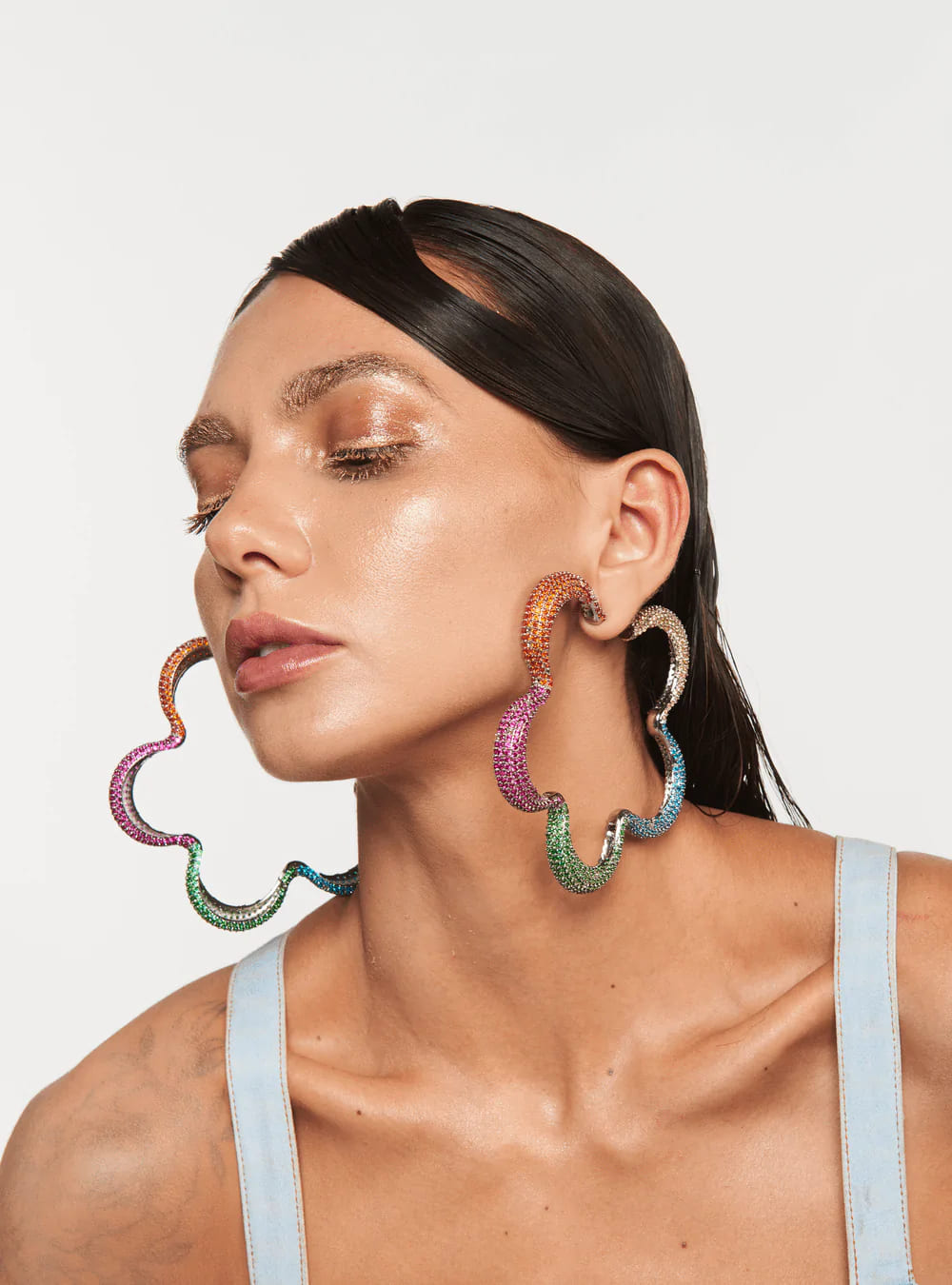 Starting with an oval face shape- which could be an ideal structure to accentuate with almost any shape of earrings ranging from hoops, chandeliers, and even longer curving styles. Picking an impeccable piece for such a face shape presents itself with a wide variety of options.
Earrings For Heart Face Shape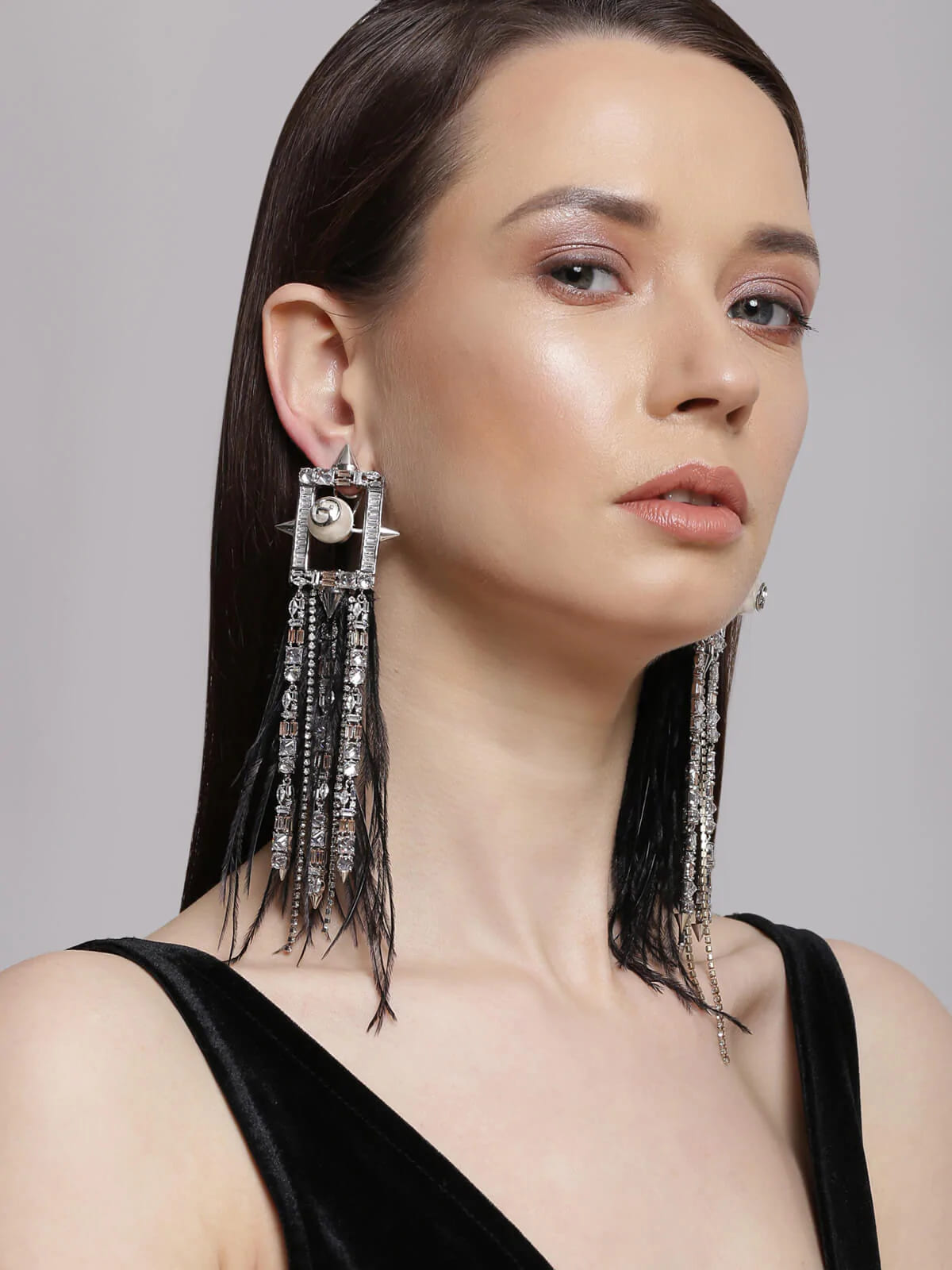 Next is the heart shaped face that appears to have a sharp jawline tending towards a particularly angular and defined look. Choosing the right earrings according to face shape adds a unique charm to the look, which is why a heart-shaped face suits best with triangular or fan-shaped earrings or even certain dangling designs that embellish the sharp structure of the face. However, adding width to the look should gain more prominence.    
Earrings For Diamond Face Shape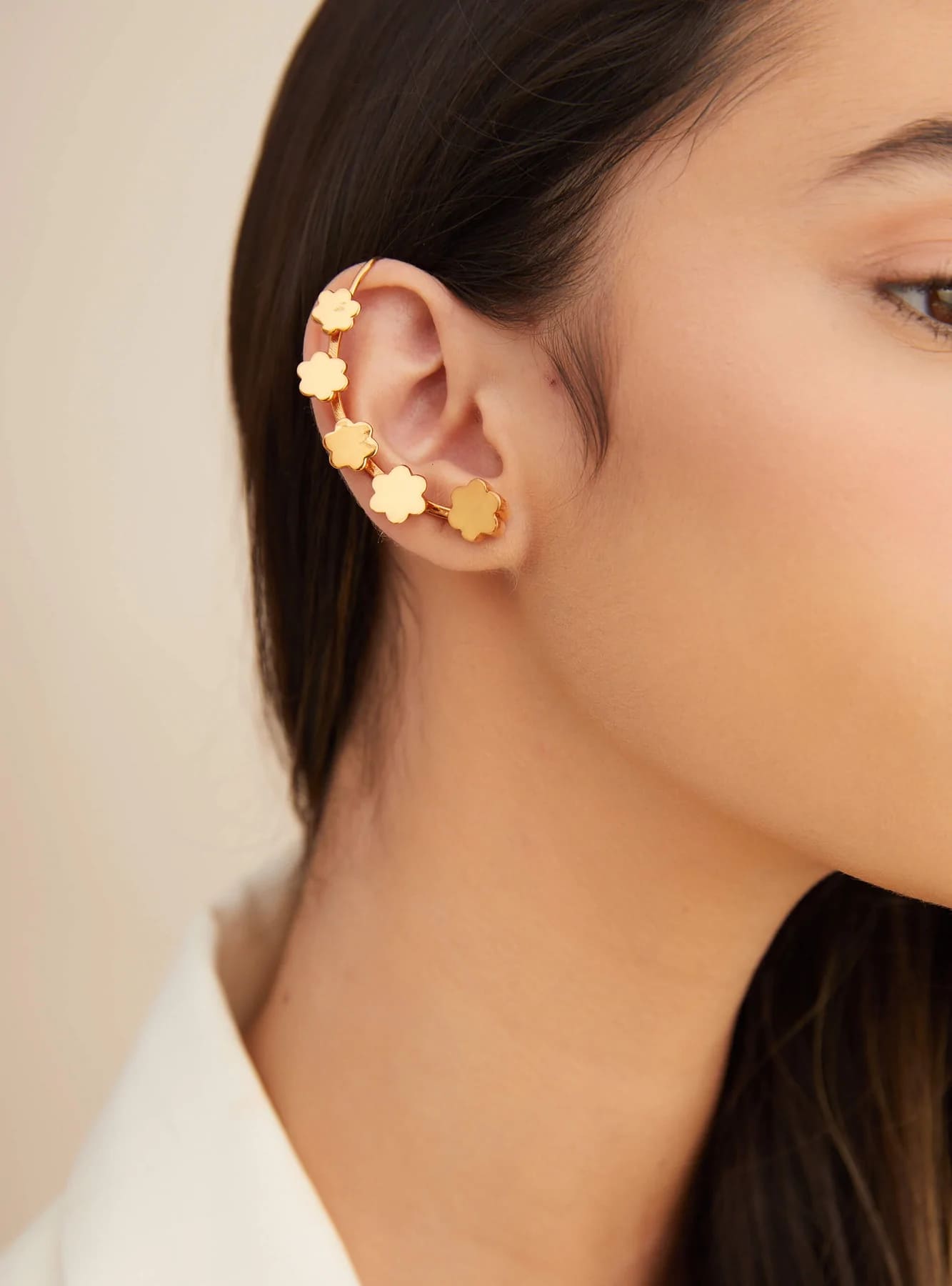 Coming to the diamond-shaped face where one can essentially play around with long ear cuffs that could effortlessly become the highlight of one's outfit. Curved symmetrical styles would add an incredible accent that uplifts the facial features and helps one to style their attire in the most sleek manner.  
Earrings For Square Face Shape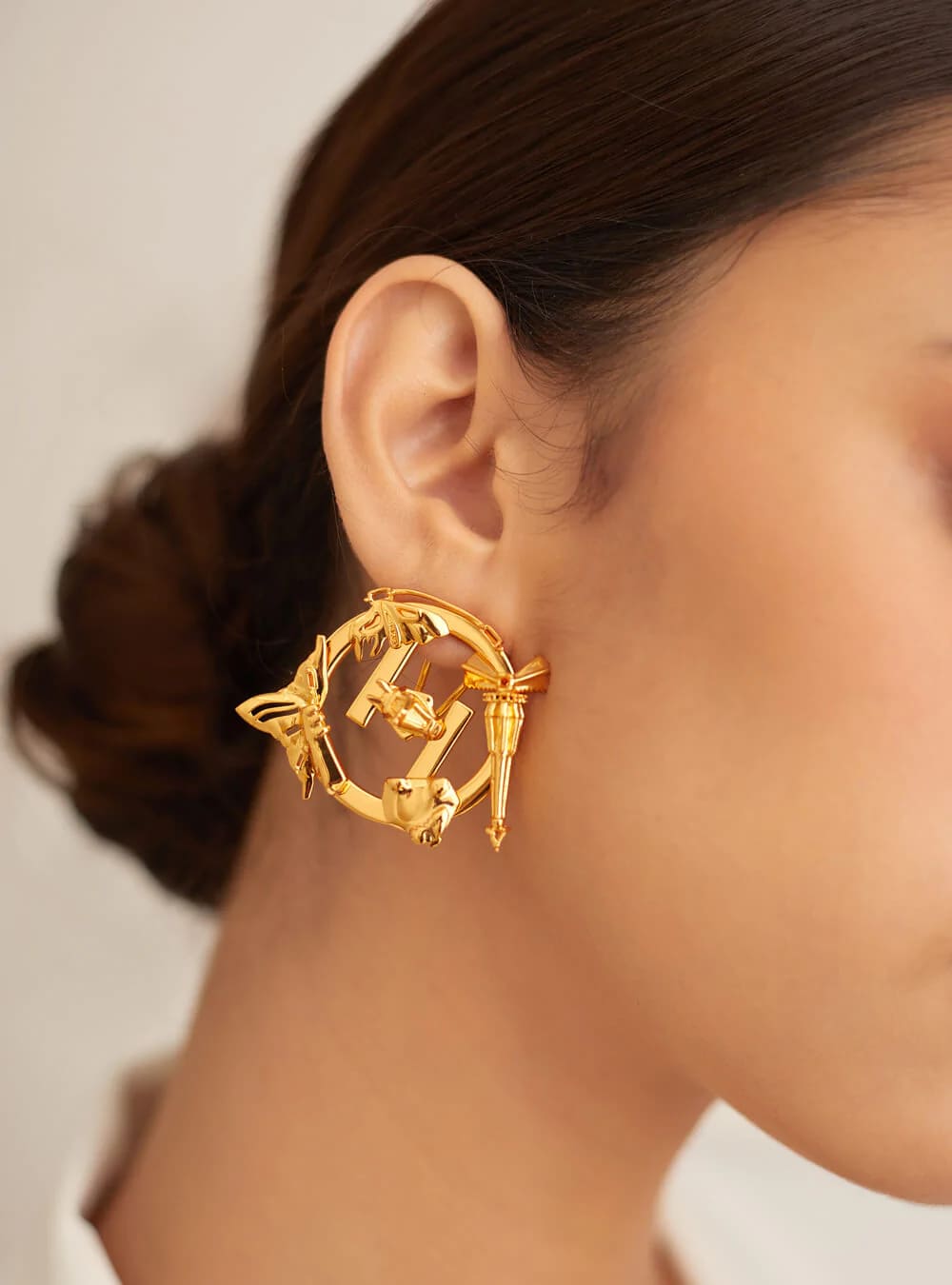 A square face shape is the type that oscillates between styles ranging from studs to oversized hoops. Large focal elements often provide the appearance of a longer face which helps in defining the angular elements of the face structure.    
Earrings For Round Face Shapes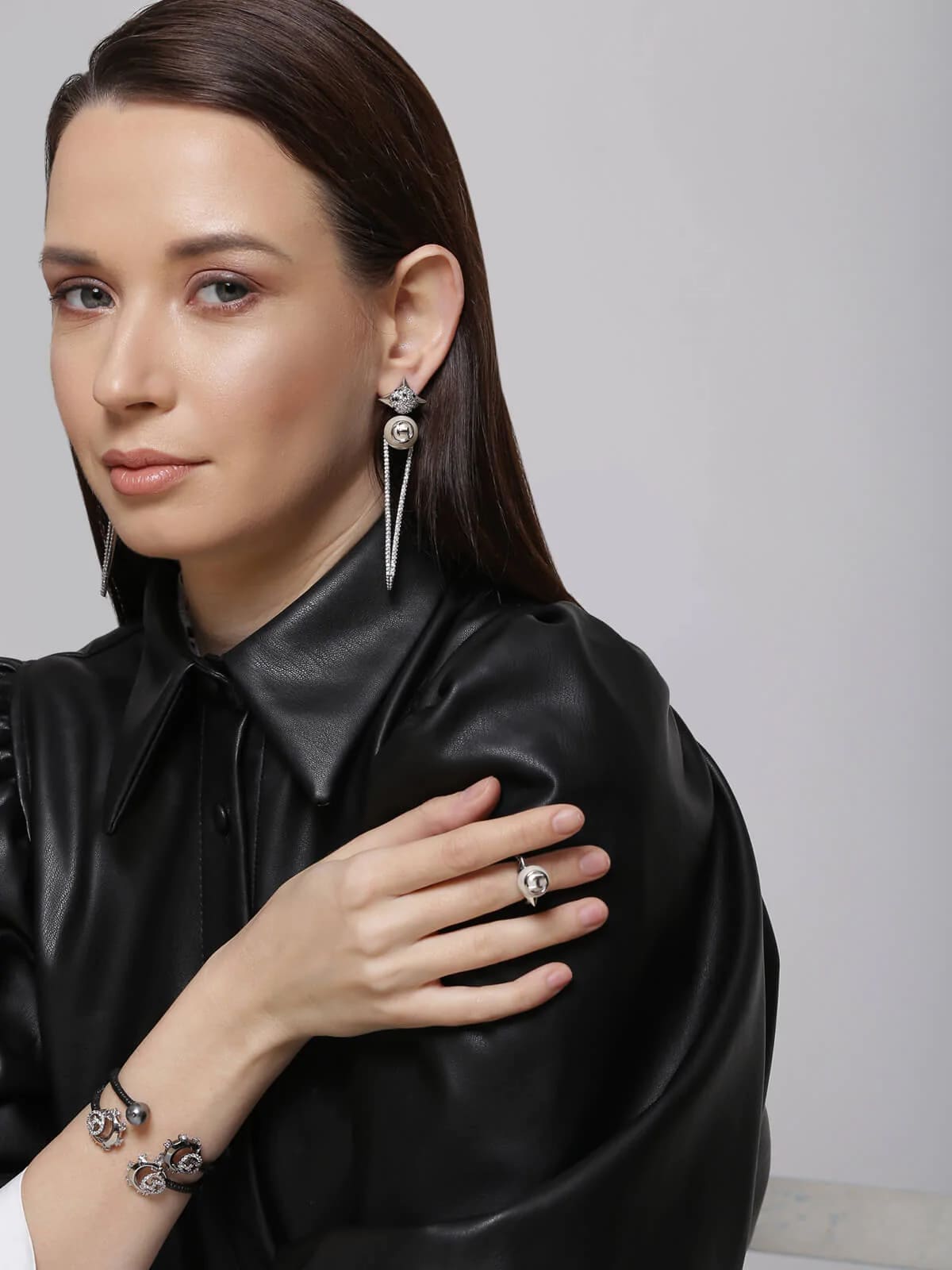 A round or a circular face structure should particularly opt for vertical styles of earrings such as flowy danglers or chandelier drops that make the face look sleek and highlight the prominent elements of the face. Ear cuffs that stay put on the ears and are minimal with maximum effect, also make a great pick for the one with a round facial shape.
How do I choose the right earrings?
To choose the right earrings, identify your face shape. Face shapes include circular, oval, rectangular and pointed. Once you know this, you can move to assessing your personal style. Look into your wardrobe and see what types of clothes you like wearing - street style, glamorous, basic or formal. Based on these two types of information, you can choose the types of earrings you should have. 
What type of earrings suit a slim face?
Round or organically shaped studs suit a slim face the best. These include the stud type of earring, hoop earrings and short drop earrings that can give an illusion of a broader face. Avoid wearing linear or dangling earrings as this will make your face look slimmer. 
Do earrings make your face look better?
Yes, of course! Earrings are an easy to wear accessory that can uplift any outfit. For a casual or formal event, you can put on different types of earrings that range from hoops to studs, and threaders to danglers. They add a hint of opulence to your face. 
Do stud earrings look good on everyone?
Small studs can be embraced by everyone irrespective of their face shape. If you like to wear bigger studs, only do so if you have a narrow facial structure. If you have a round face and opt for larger studs, your face will appear bigger. 
Should I wear studs or hoops?
Studs and hoops are both timeless accessories. While you build your jewellery collection, make sure to include both. They can easily help you transition from casual to formal as well as from day to night. Studs and hoops are available in various sizes. Choose based on your face shape and preferences!
Therefore, it's always a must to choose earrings that effortlessly bring out the features of your face. It is a great way to enhance your overall outfit and accessorise the face in a way that it always adds on to the distinct features of each shape and can eventually stand out as the highlight of your look.