How to Choose the Perfect Necklace for Your Dress Neckline
Much like your wardrobe, a perfect necklace collection could be effectively created to suit the sensibilities of the diverse necklines you own. Choosing necklaces for necklines that are different in styles and depths could be a long method, but once chosen rightly, it could create the most eye-catching silhouette that makes a sparkling statement. Picking the right pieces are sure to dodge the question of 'how to choose necklaces' for your upcoming outfit combinations.  
Defining these codes to experiment with, Outhouse brings to you a curated edit of distinct necklaces for necklines that are guaranteed to turn heads.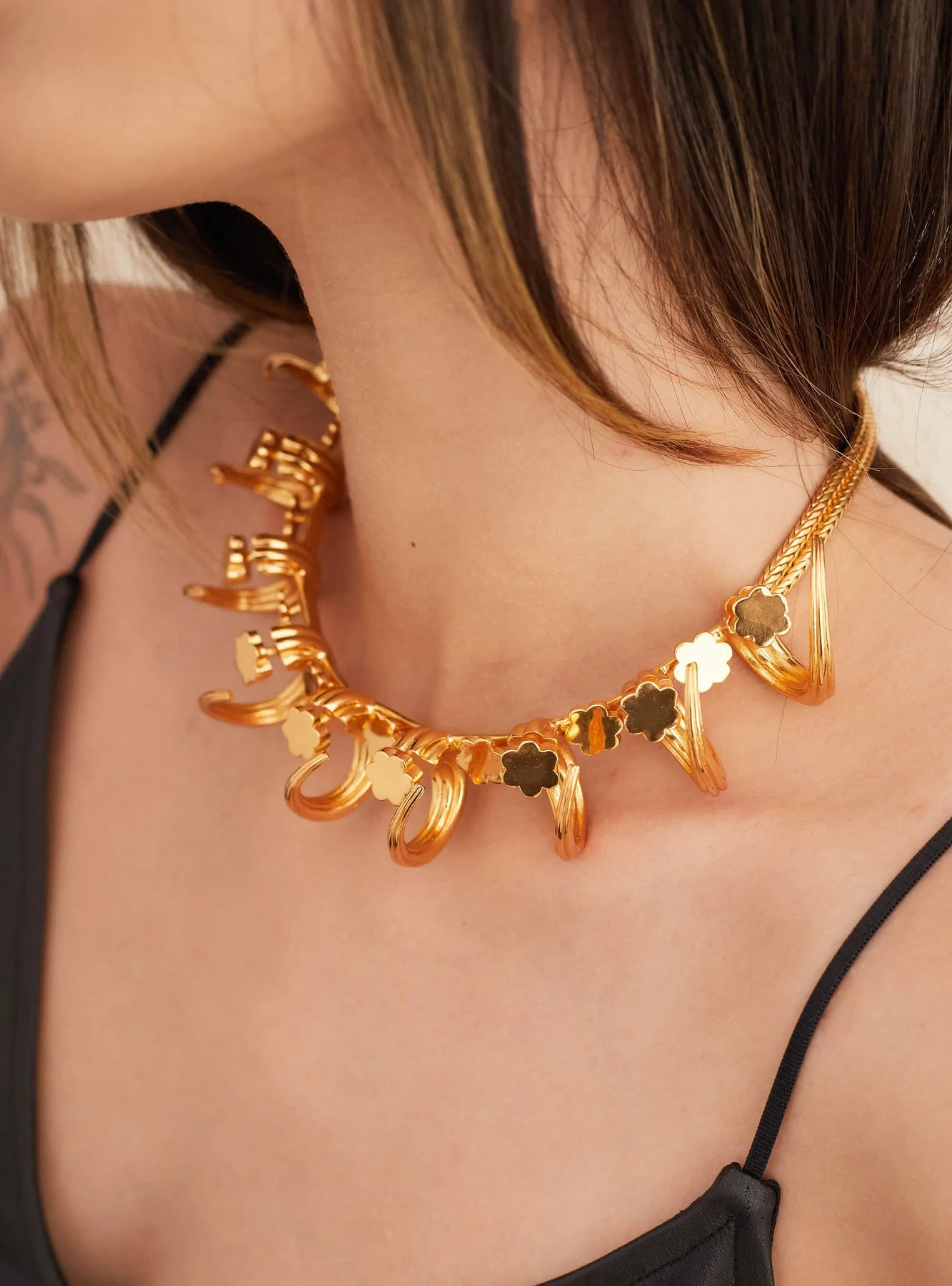 Sweetheart necklines also allow a wide scope of experimentation with statement pieces. The beauty of such necklines is that one can either spruce up the look with dynamic chokers or on the contrary, choose delicate necklaces with a striking pendant that will instantly draw attention to this riveting pairing.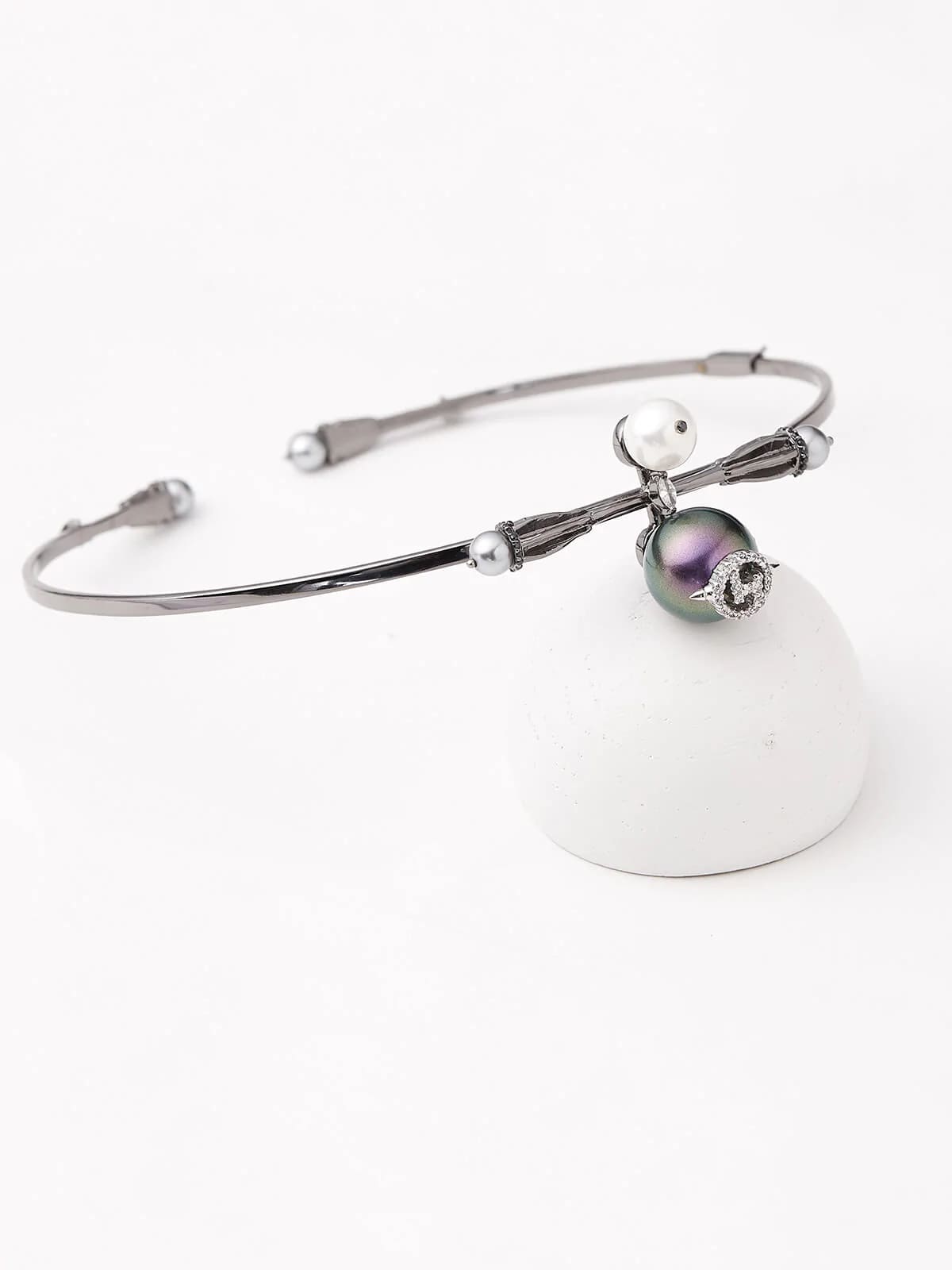 Wrapping around the neck in the most chic manner, halter necklines can be effortlessly highlighted with dainty chokers. Glimmering with subtle elegance, these chokers accentuate the neck and add the much needed element of radiance. Lustrous pearls are always an elegant choice to be paired with this neckline. 
Necklaces For Oversized Outfits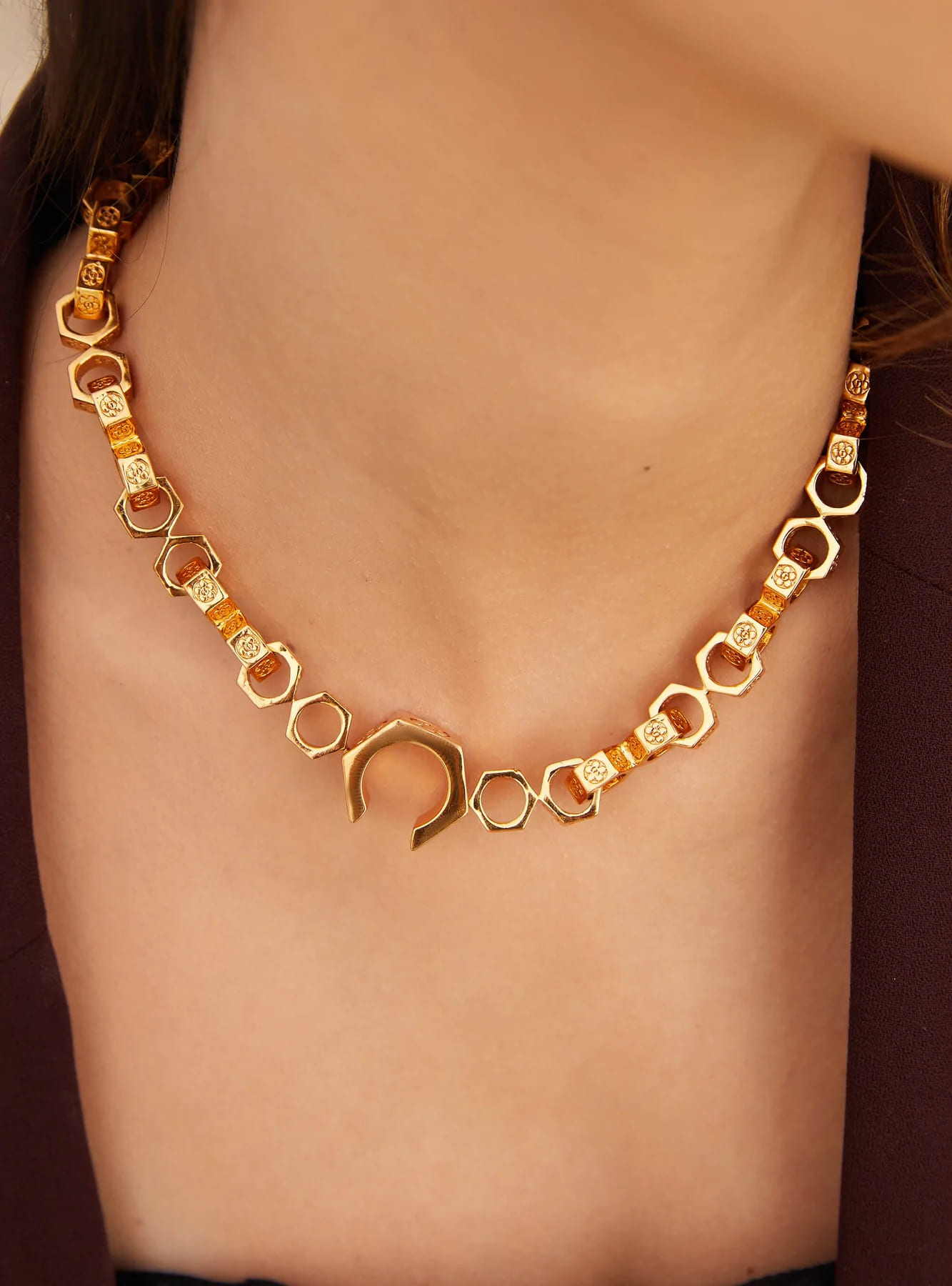 A simple silhouette as a shirt can be exquisitely enhanced with a chunky necklace in tones of gold. Adding a spark of dazzle to a casual outfit, these necklaces make a fun and expressive choice- a constant source of understated glamour.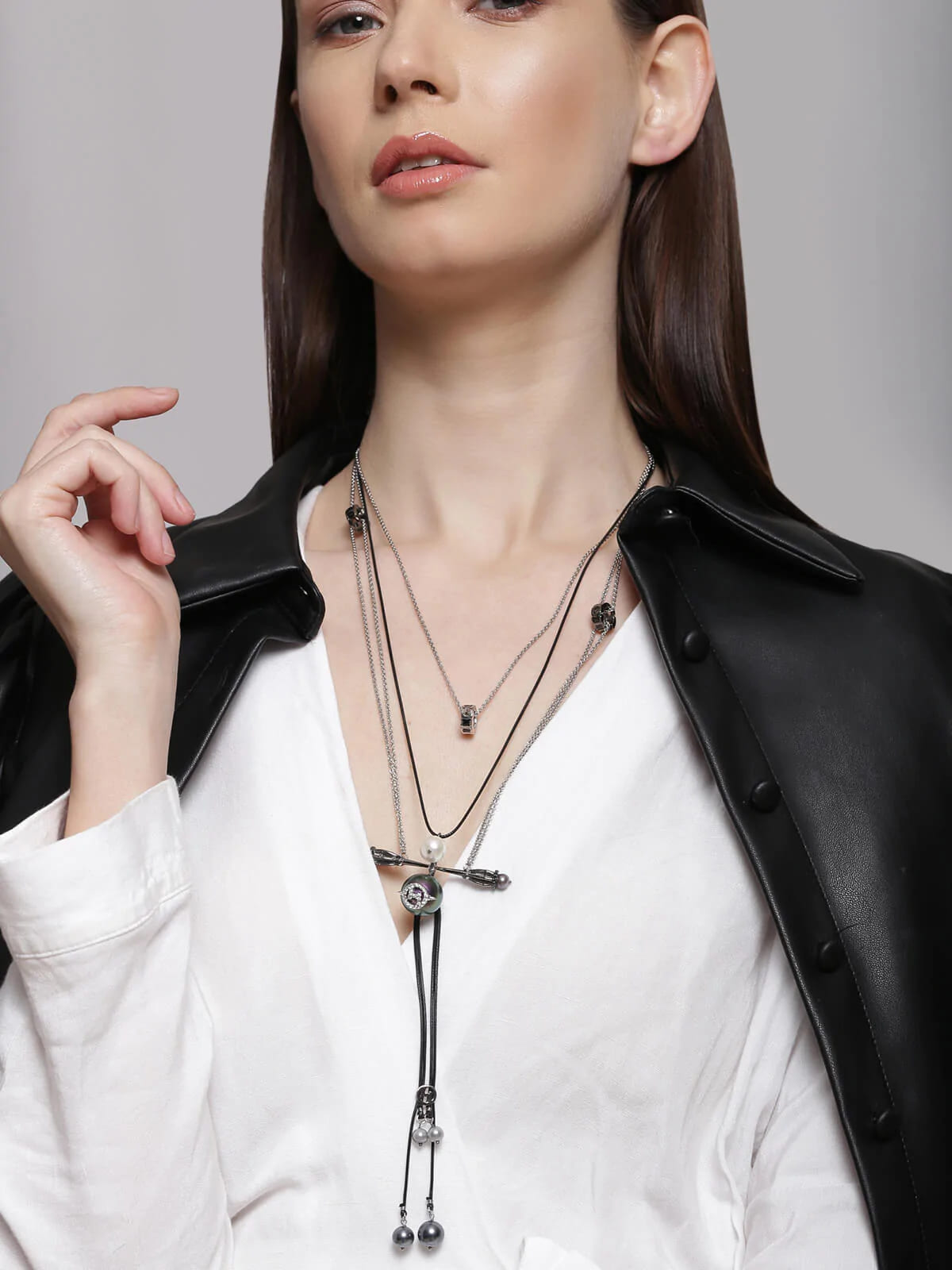 Turtlenecks may seem like the last option for accessorising, but truly, they are the most fun ones. If contemporary pieces with everlasting appeal tops your list, then you can pair them with turtle necklines to make maximum impact. Here, it's vital to choose designs that can be worn solo or even layered with other creations to create a striking effect.  
Which is better choker or necklace?
Chokers are a trending must-have and necklaces are timeless accessories. This year and the next, both will remain popular so surely invest in these pieces. Chokers are worn closely to your neck, near the collar bone, while necklaces fall loosely below the collar bone. Necklaces can be short, medium or long, and chokers are narrow and broad based on their thickness.
Are chokers in Style 2023?
Yes, chokers will be trending in 2023 too. For formal events, style a choker solo or layer it with complementing necklaces. Chokers are available in various thicknesses and embellishments, and it's a good idea to have a mix of both.
Does wearing a necklace make you more attractive?
Wearing a necklace can make your outfit more flattering. But remember to wear necklaces with those outfits that are not embellished near the neckline. If your neckline is plain, a statement necklace can make your outfit look more attractive and complete. 
What kind of necklace is trending in 2023?
Kinds of necklaces that will be top trending in 2023 include short pendants, chunky collar necklaces and chokers. These three types have emerged popular in 2022 too, and based on these, we have handcrafted them with our couture spirit. 
Which is better choker or necklace?
Short to medium sized earrings will perfectly complement a round neckline. These necklines are not deep necklines hence it's better to wear compact styles. Earring types could include studs, hoops or short danglers that can make your outfit look casual, yet edgy. 
While different necklines can be accessorised in multiple ways, it will also lead you to invest in some classic yet contemporary necklaces that can be mixed and matched to compliment more than just one neckline at a time, making the process even more streamlined.