A Simple Way to Clean Your Gold Jewellery
Gold jewellery complements all skin types and feels beautiful to own and wear. Crafted for repeated wear, gold jewellery from Outhouse is made from Italian brass, plated with 22k gold and further polished with lacquer. Each piece ensures comfort while wearing and longevity in usage. But as these pieces become a part of your everyday, they need to be cleaned and taken care of carefully.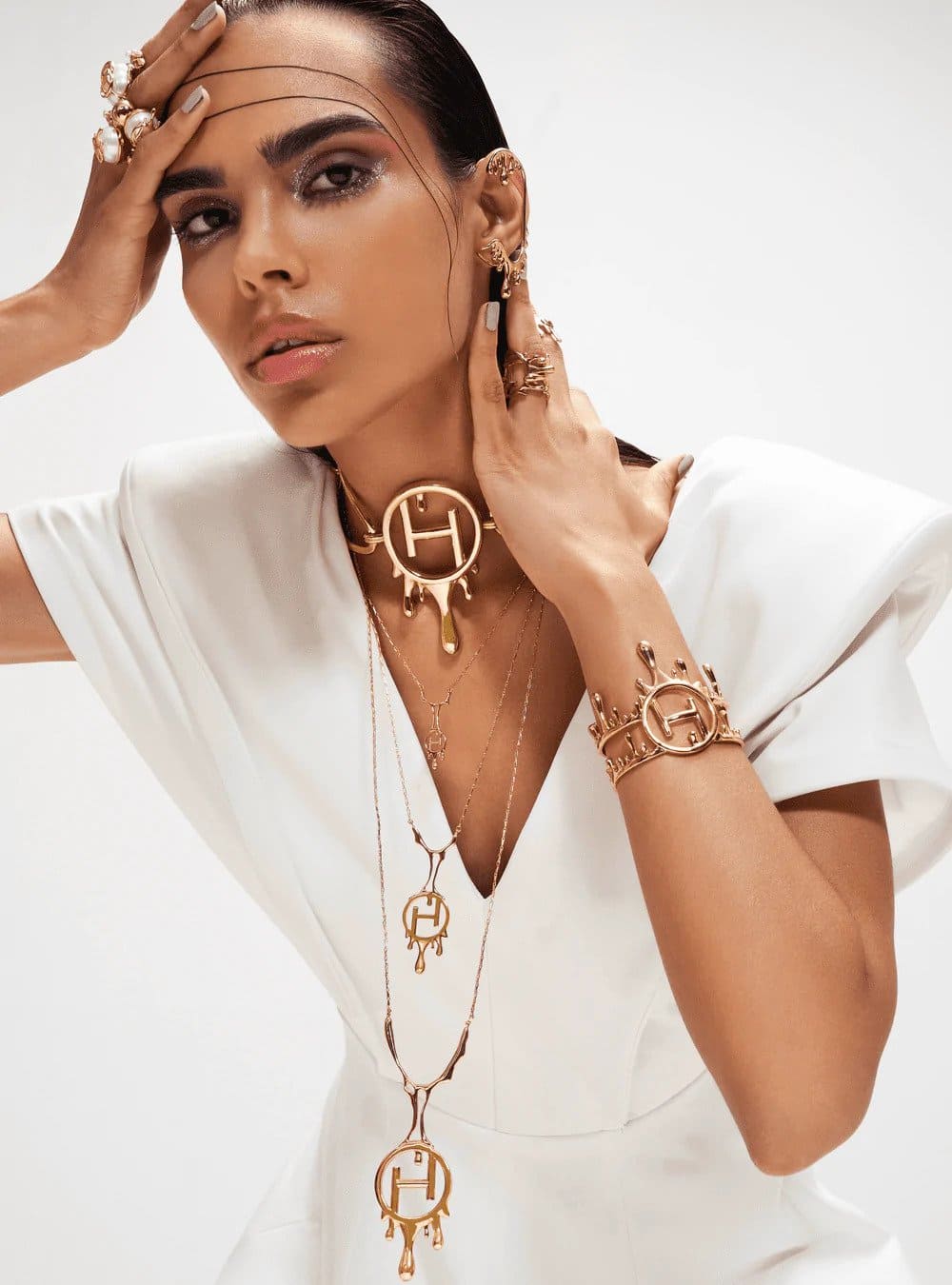 How to store your gold jewellery?
To prevent your gold jewellery from dirt or tarnish, make sure you store it in a soft pouch or box after wearing it. 
How To Clean Tarnish From Gold Jewellery?
Pure gold jewellery does not tarnish, but most times gold is mixed with other metals to mould them creatively. To prevent these types of jewellery pieces from tarnish, it's recommended to wear them during regular weather conditions only as excess moisture in the air may stain your piece.
To clean tarnish:
Mix a few drops of liquid soap in a cup of water. 

To this, add 2 drops of ammonia carefully. Make sure you are in a ventilated area as ammonia has a strong odour.

Gently dip in your gold jewellery for not more than 10-15 seconds. 

Use tongs to take out your jewellery from the mixture.

Run under water and clean with a soft brush. 
How To Clean Dust From Gold Jewellery?
Sometimes, while you're on the go, dust may retain in the soft curves of your gold jewellery. In such cases, it's ideal to clean the jewellery to maintain its shine and look. 
In a bowl, take lukewarm water with 2-3 drops of liquid soap. 

Soak your gold jewellery in this consistency for about ten minutes.

Once the time runs out, rub the dirt with a soft brush whose bristles are narrow enough to clean the crevices. 

Rinse the piece that is now clean. 

Let dry under indirect sunlight.
This method can be used for cleaning jewellery with pearls or stones too.