Must-Have Jewellery You're Sure To Love
Outhouse curates a list of its bestsellers with the jewellery you must have! These pieces are handcrafted to the smallest detail - from a whimsical sketch to an intricate keepsake. Pamper yourself of your loved ones with these thoughtful pieces that are loved by celebrities and style icons from all around the world. 
The Gavi Spicule Earrings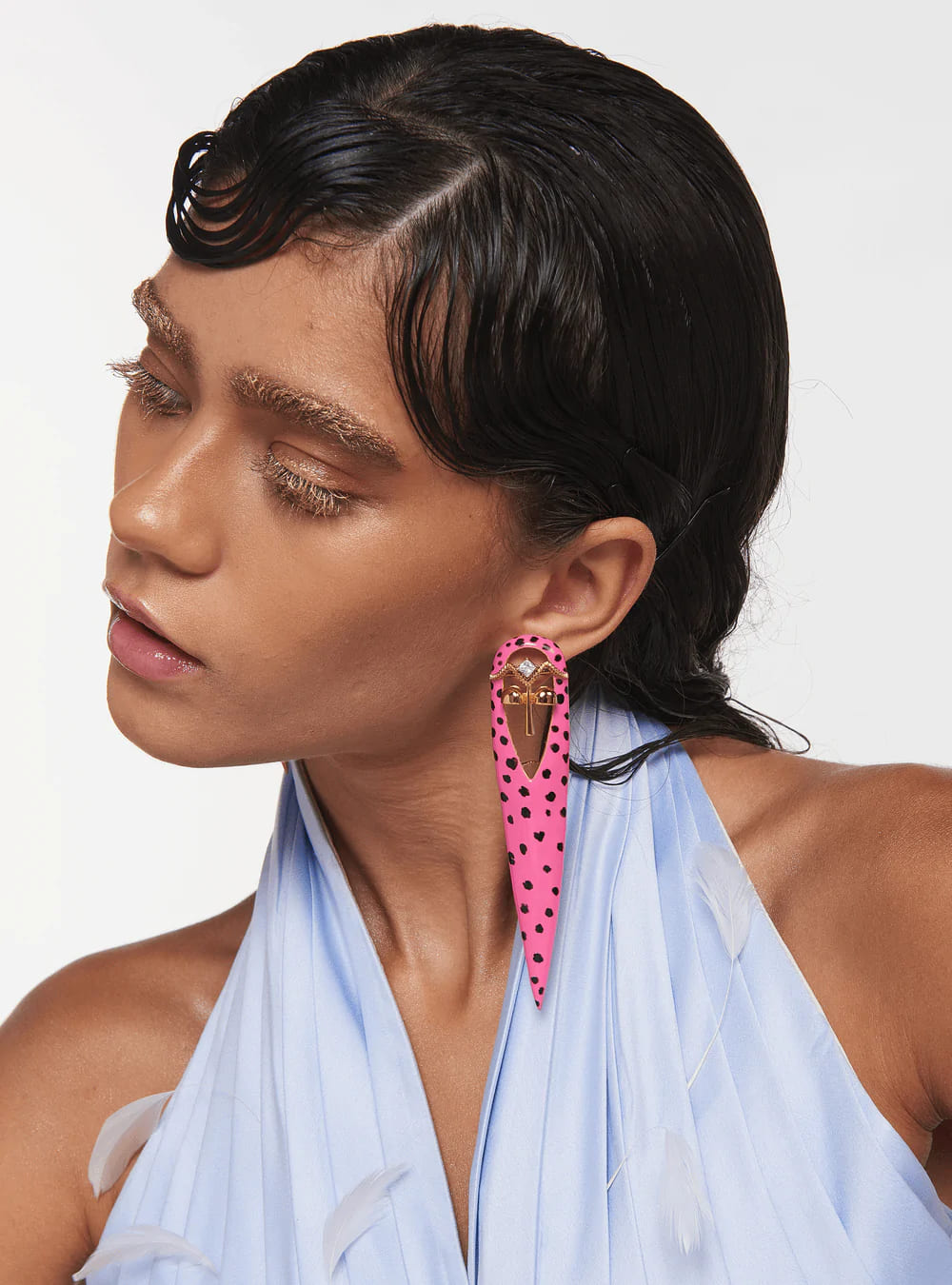 The Gavi Spicule Enamel Earrings are long linear studs, pointed at the bottom. The pair features the House's Gavi motif with a reprise of animal patterns. Hand enamelled by expert artisans, the pair comes in four enamel colours - green, pink, yellow and white. Apart from these, two metallic finishes include gold and silver. The uber stylish pair is loved by celebrities - Masaba Gupta, Halle Bailey, Mrunal Thakur, Lara Dutta and Rakulpreet Singh - to name a few.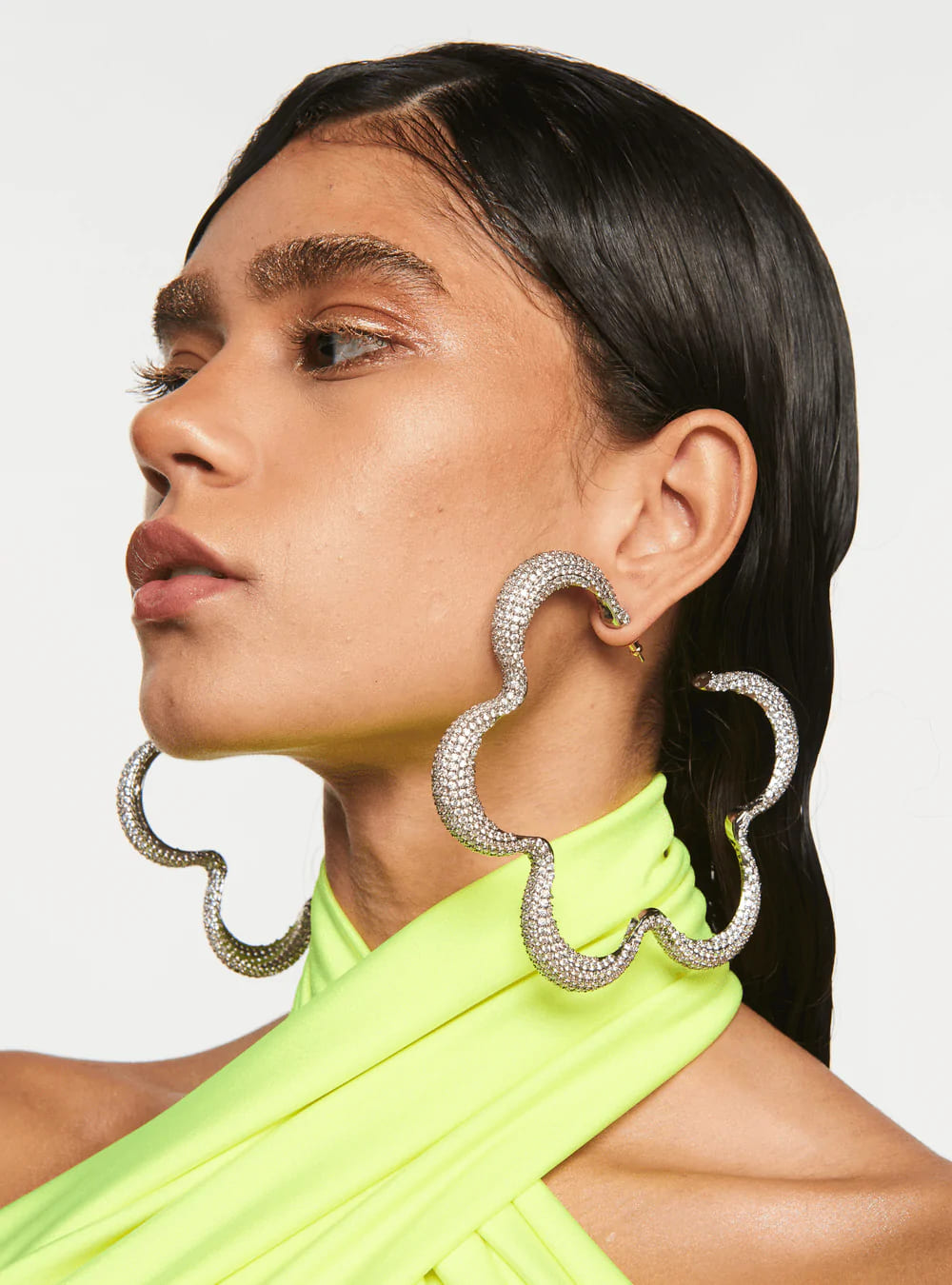 Colour, crystals and creativity come together in the Christina Hoop Earrings from Outhouse's runway collection. Most recently adorned by Malaika Arora, the maximal pair of hoops feature over 1600 cubic zicrons either entirely in silver or in a mix of vivid colours. The captivating shape of the pair is a rendition of a five-petal flower that makes it an unconventional design to accent every outfit.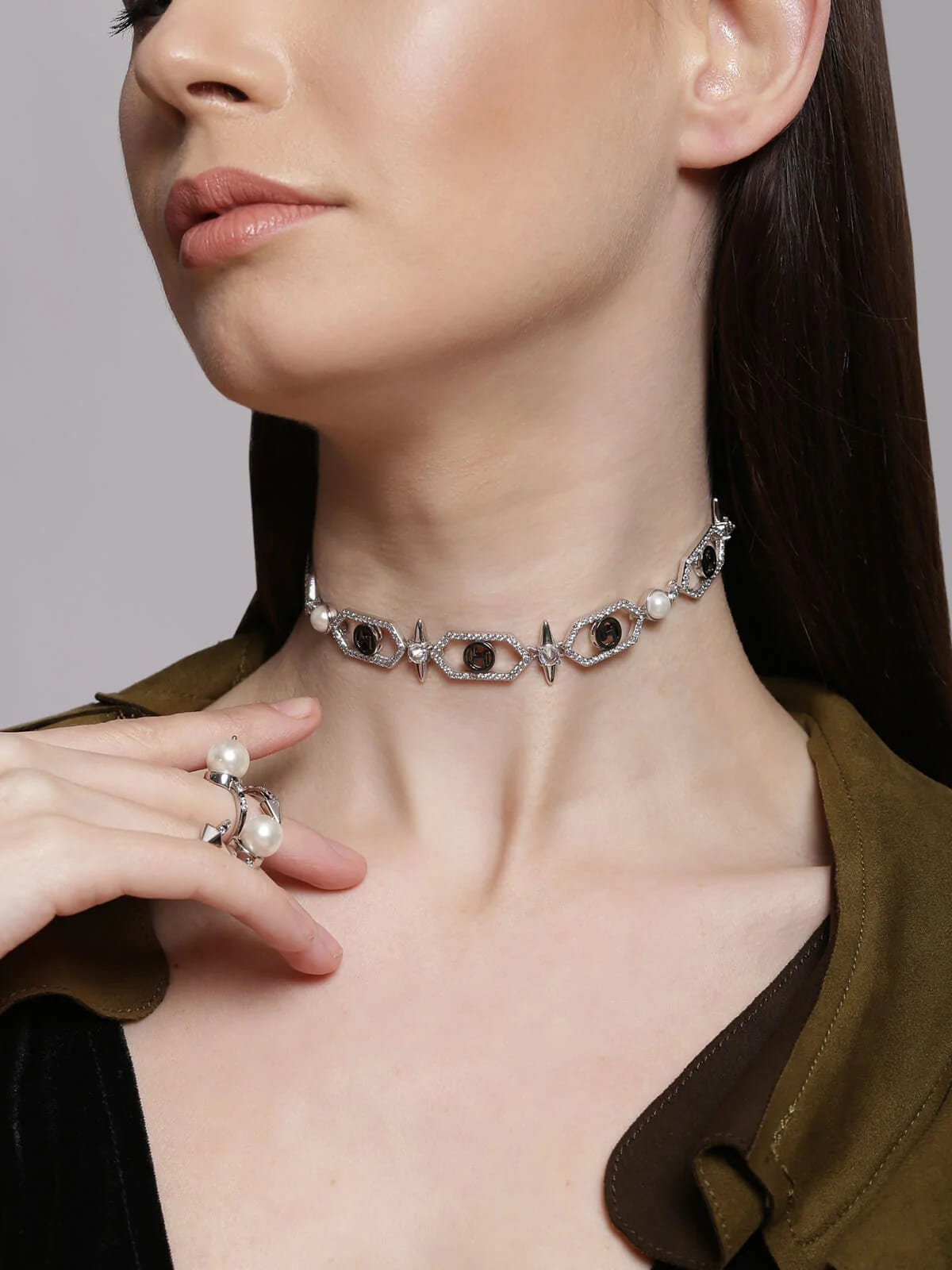 The Celeste Sirius Choker displays elegance at its quintessence. Handcrafted with monotone cubic zicrons, half-cut pearls and metallic spikes, the gleaming choker exudes a balance between fierce and delicate. It's an accessory loved by global celebrities including Kourtney Kardashian, Joey King and Grace Vanderwall. Wear it this festive season to illuminate every look!
In case you're feeling experimental, wear the choker as a hair band.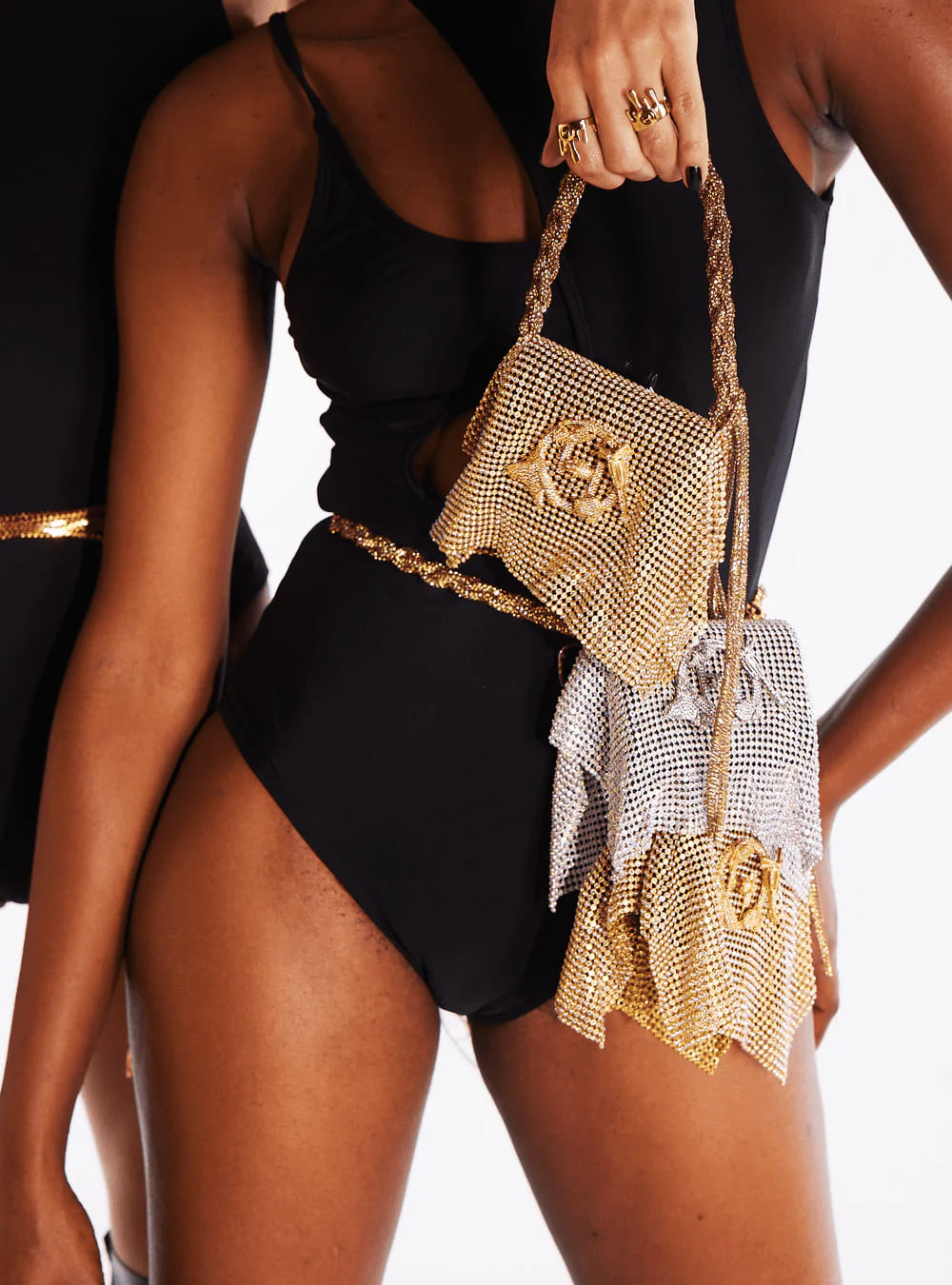 Call the Gold Rush Furbie your new crystal companion. A jewelled guise for regal minaudieres, the new nano bag is crafted with black vegan leather. Enveloping this is an iridescent mesh with over 2000 champagne crystals. Further, the dazzling bag is inundated with the OH V monogram at the centre. Style the Gold Rush Furbie for the festive season as it can be carried in four unique ways - as a handheld with its geometric or intertwined handle, a designer crossbody bag or a designer belt bag.
OH Dopamine Bond Bracelet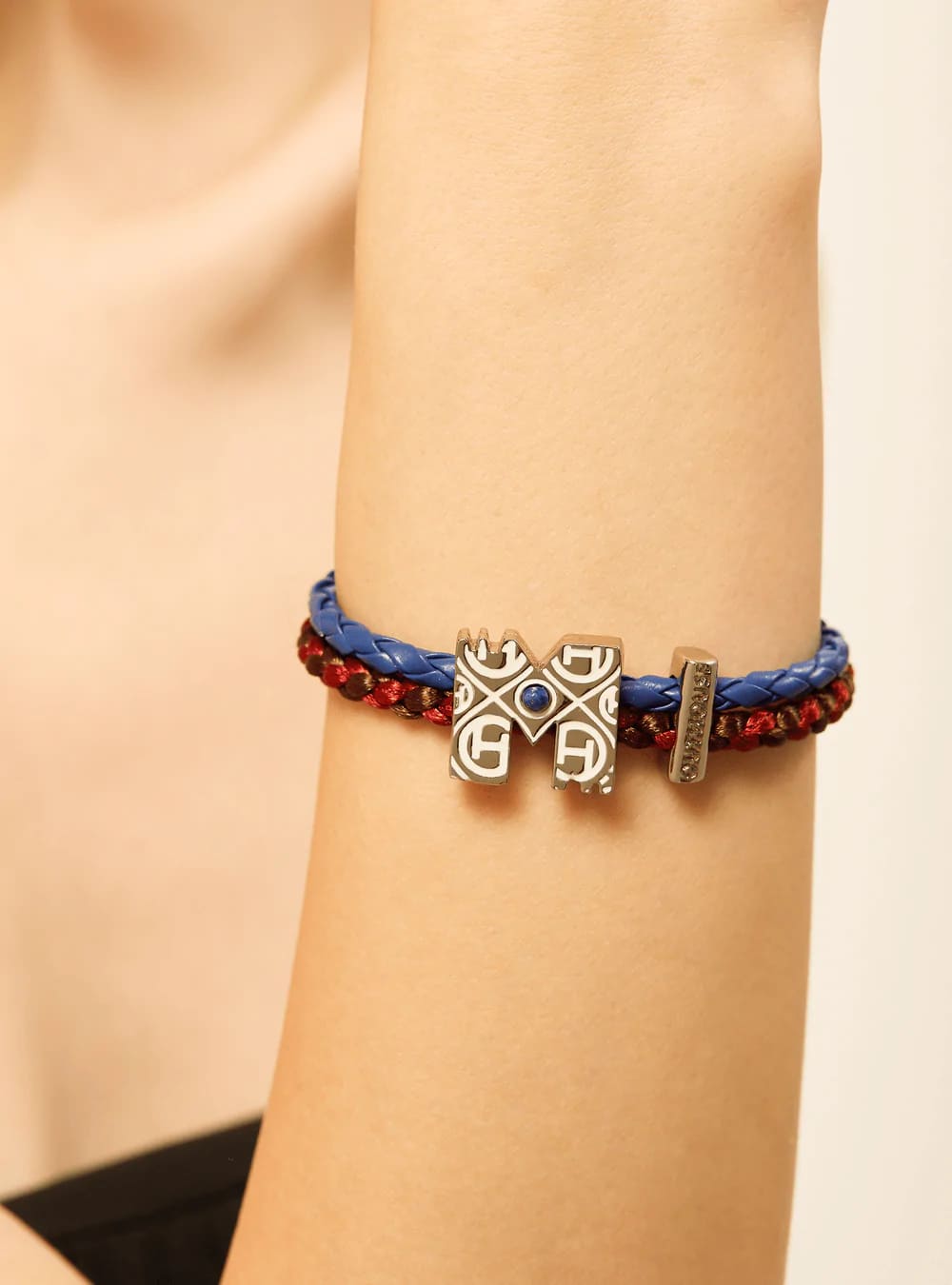 The OH Dopamine Bond Bracelet is an everyday accessory that counterparts your personality. Personalised in more than one way, the hand-knotted bracelet comes with an initial charm. The initial charm is engraved with the House's monogram pattern and can be filled with an enamel colour of your choice! You can further select cords of your choice in satin or leather that hold together your personalised charm bracelets. 
Make a stack with the unisex bracelet and others from your collection!