Take Care Of Your Silver Jewellery With Our Simple Guide
Silver jewellery is a mainstay in every woman's wardrobe but purchasing every piece is accompanied by a worry about durability. Commonly heard and some may have even witnessed that silver jewellery tarnishes when exposed to moisture in the air. Little do you know, this may make you reserve those pieces for special occasions only.
But keeping worries aside, Outhouse offers jewellery that ensures longevity and can be worn to enhance your outfits every day. Pioneering local craftsmanship, we innovated jewellery that is first plated with 22k gold, polished with silver resembling rhodium and lastly finished with lacquer for additional lustre.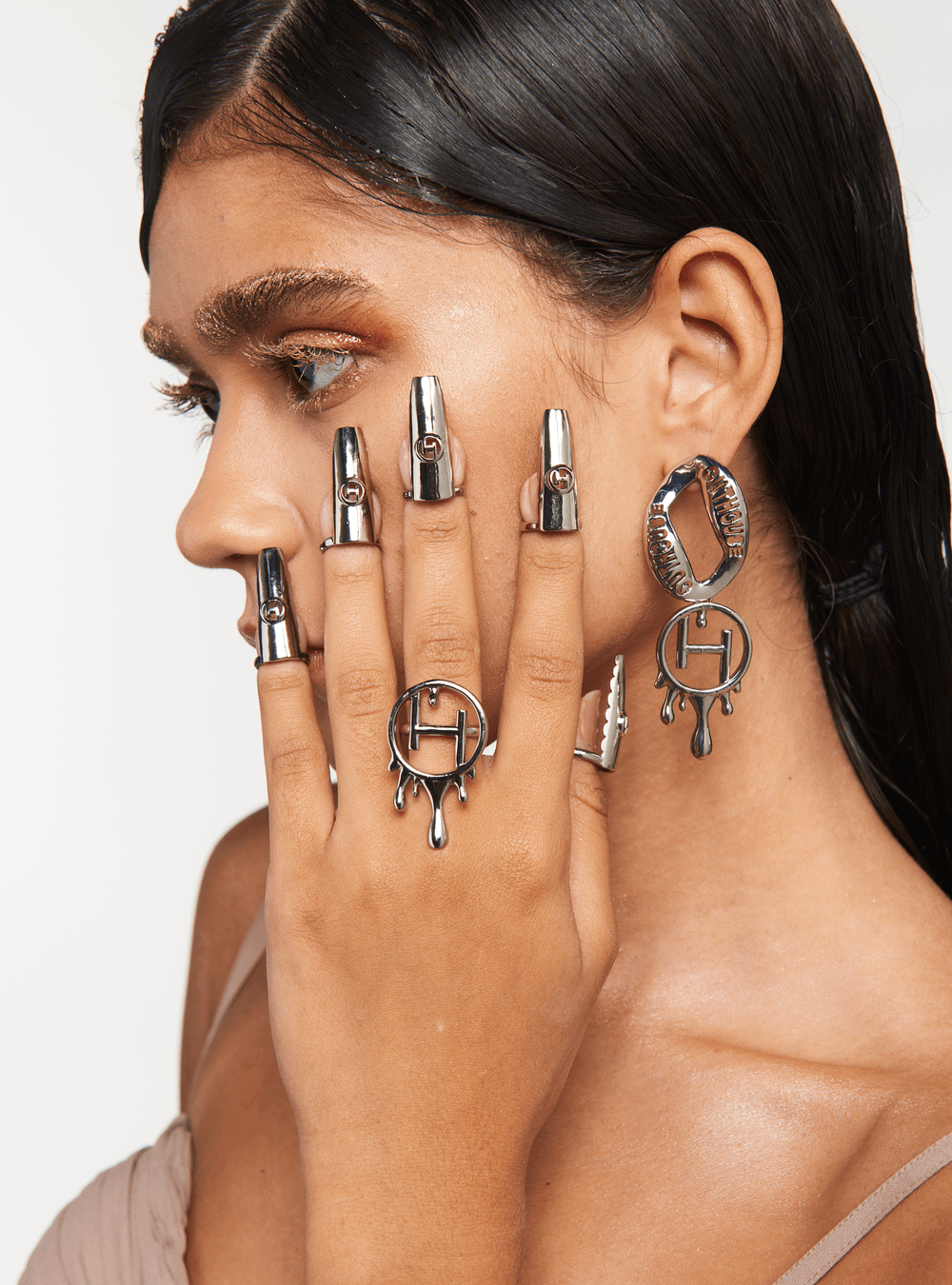 Preventing Silver Jewellery from Tarnish
Silver-finished jewellery from Outhouse can be worn effortlessly while basic care tips are followed. The key to tarnish-free silver jewellery is taking good care of it.
After wearing, store your silver jewellery in a soft cloth and dark storage. 

To the storage, add the silica gel pouch that was provided during your purchase. Silica gel absorbs moisture, hence preventing your piece from tarnish. 

Take off your silver jewellery before you shower or swim. If possible, avoid wearing silver jewellery when its raining. 

Put on your jewellery last while dressing up. Apply your moisturizer or perfume before wearing silver pieces. 

Surprisingly, wearing your jewellery regularly prevents tarnish too. 
Cleaning Tarnish from Silver Jewellery
Silver is a soft metal, so gentle cleaning is the only way to swear by at home. Follow any one of the following methods that require easily available ingredients. 
1. With mild dishwashing soap
In a bowl, mix a teaspoon of dishwashing soap with water. Soak for a few minutes, rub with a soft brush. Rinse and dry. 
Mix a spoon of baking soda with a spoon of water. Apply the thick paste to the jewellery that is tarnished and leave it on for up to five minutes. 
3. With lemon and olive oil
Mix half a lemon with a few drops of olive oil. Dip a clean soft cloth into the solution and rub until the silver shines. Wipe with a damp cloth and let dry. 
Dilute some vinegar with water. Dip the tarnished jewellery into the solution for a few minutes. Rub the tarnished part with a soft brush. Rinse and dry. 
Timeless is our design, but the life of your jewellery depends on how you care for it. These methods promise to bring back the shine to your elegant silver jewellery retaining its position as your everyday staple.