JEWELLERY FOR THE MODERN BRIDES
As the wedding bells ring, waves of inexplicable joy wash through the air, creating feelings of unbounded excitement, an anticipation of a new beginning and perhaps feelings beyond what words can capture!
And oh! How the times have changed. Or have they really?
You've grown up hearing wonderful stories about your grandmothers and moms' weddings, and here you are, ready to take the plunge yourself! We at Outhouse would be ecstatic to grace you for your special occasion and perhaps even spoil you for choice with our extensive aesthetics of bridal jewellery,  for each bride is unique and we celebrate your choices, today and always.
Couture jewellery- an intersection of contemporary and traditional aesthetics
With new trends entering the jewellery scenario at such a fast pace, why should bridal jewellery remain the same? We reimagine bridal jewellery like no other, take our word for it. Weaving in traditional aesthetics with contemporary creatives, we keep bridal jewellery true to its essence while giving you a reincarnation of age old classics- modern youthful adornments made with traditional and heritage crafting techniques
Jewellery for your D-Day and many more to come, designs that transcend. A collection of jewellery that honours you on your special day and beyond, rekindling the same feelings of uncontrollable joy and a rush of happy emotions every time you put it on. Our bridal earrings  are ideal for days when you want to make an OTT statement with your looks or simply reshape a minimal look into a high-glam one.
With a plethora of elements that harmoniously coexist, we like to use a mixed media approach and blend an excellent diversity of materials. From unique mismatched stones fused with gorgeous shells and freshwater pearls wrapped in our bridal necklaces to traditional Swarovski pearls meticulously set between exotic sea shells in our bridal bracelets - For those who prefer to experiment, there's a fantastic and an eclectic selection to choose from!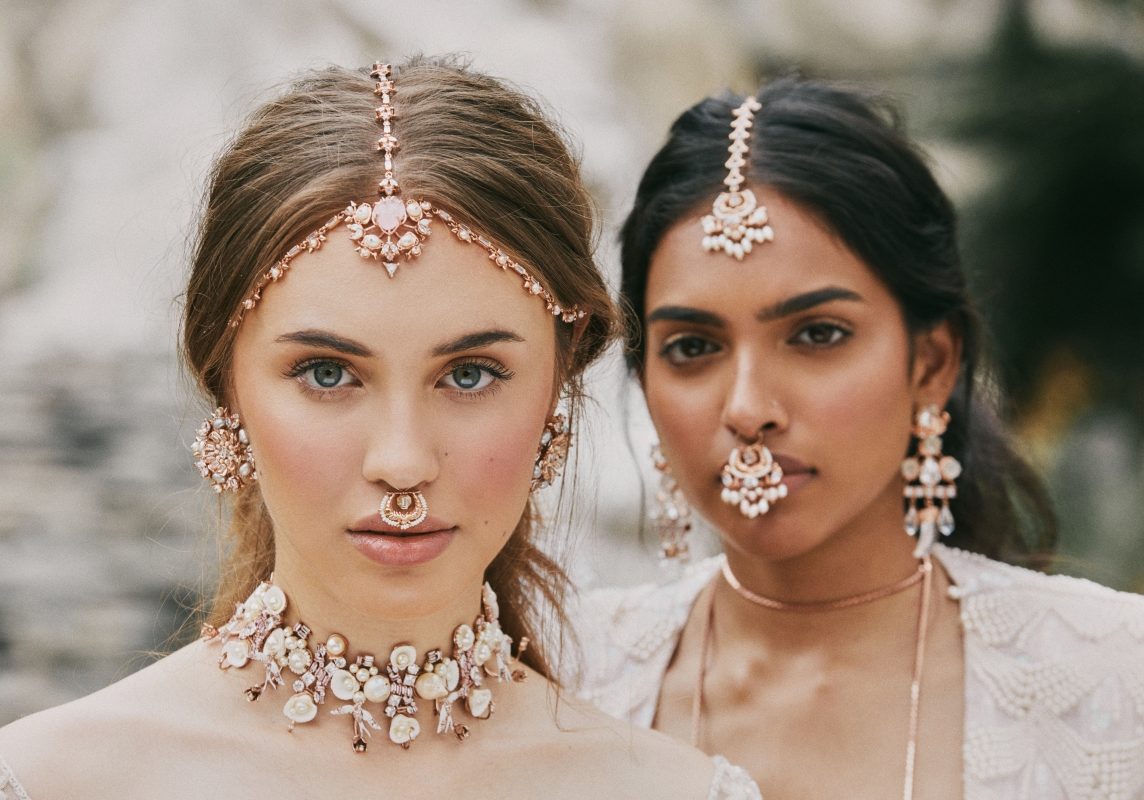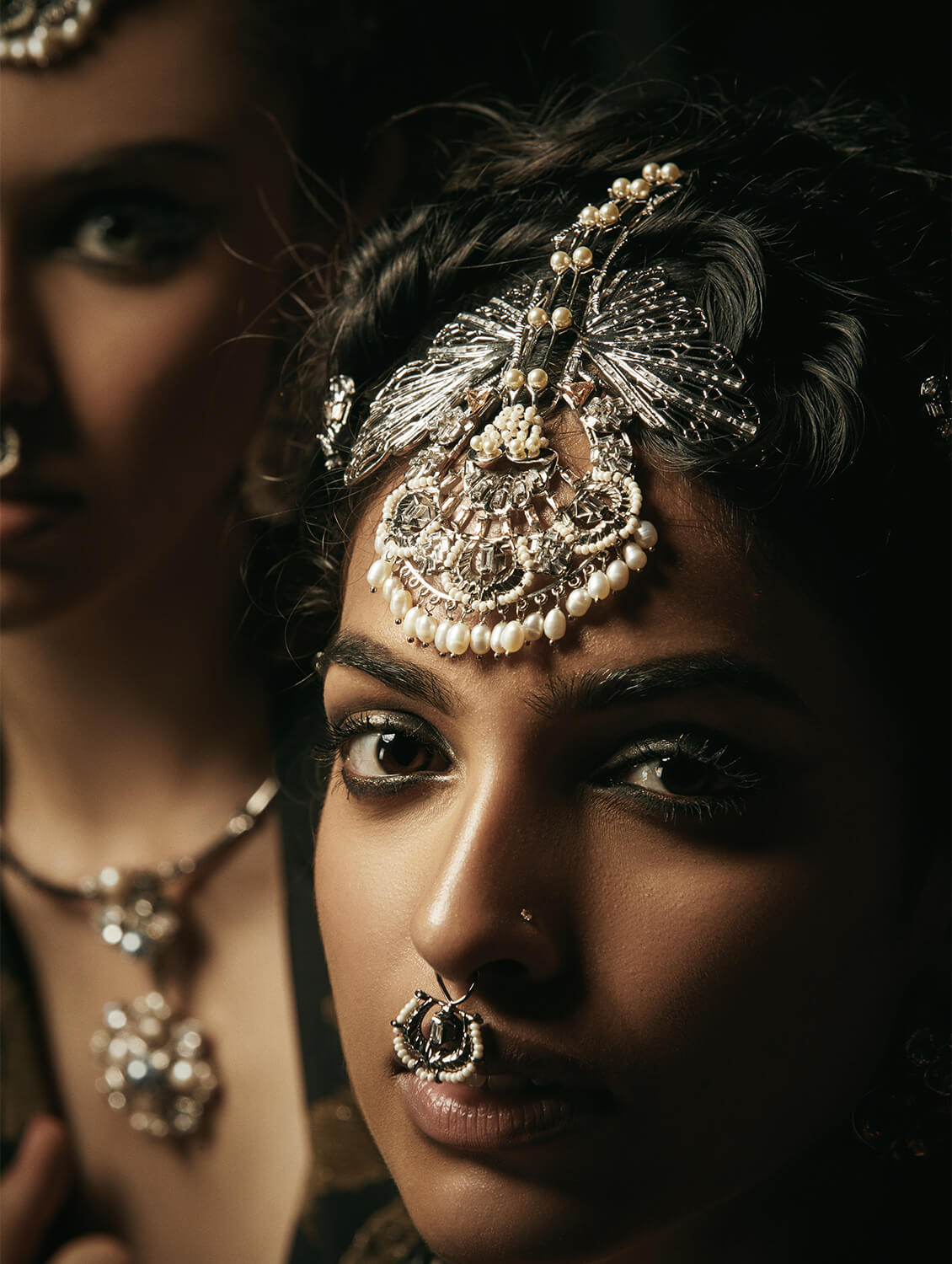 The Outhouse bridal jewellery is skill-fully carved with the most wondrous and unique silhouettes, handcrafted with greatest precision in our atelier by the miraculous hands of our highly skilled craftsmen. After hours of skilled and unparalleled effort, Rhythmic lines with geometric structures fuse together with carefully chosen crystals, pearls and our array of precious stones, creating a treasure all yours to adorn. Browse through our bridal jewellery online and immerse yourself in the exotic experience.
It's true that as time progresses and generations pass, the way we perceive weddings has changed, however the essence remains untouched, all because it is bound by love- a language so universal and unchanged over the course of time, and we at Outhouse hope that we can offer you a little something in your moment of utmost grandeur where you celebrate eternal love. 
For the modern bride, with love from Outhouse.
Our Most Loved Bridal Collections