PERFECT GIFTING IDEAS FOR HER
When it comes to spoiling the woman you love (she could be any one or all these things: bestfriend, sister, girlfriend, mother, colleague, boss, daughter, the list goes on), it only makes sense to tailor your gifting ideas to match her style or better still, elevate it. We at Outhouse love the idea of dressing up a woman's essentials and taking them a notch higher. Below is a list of our absolute favourites that have stood the test of time, will be on trend forevermore and are currently buzzing off our shelves for all the right reasons.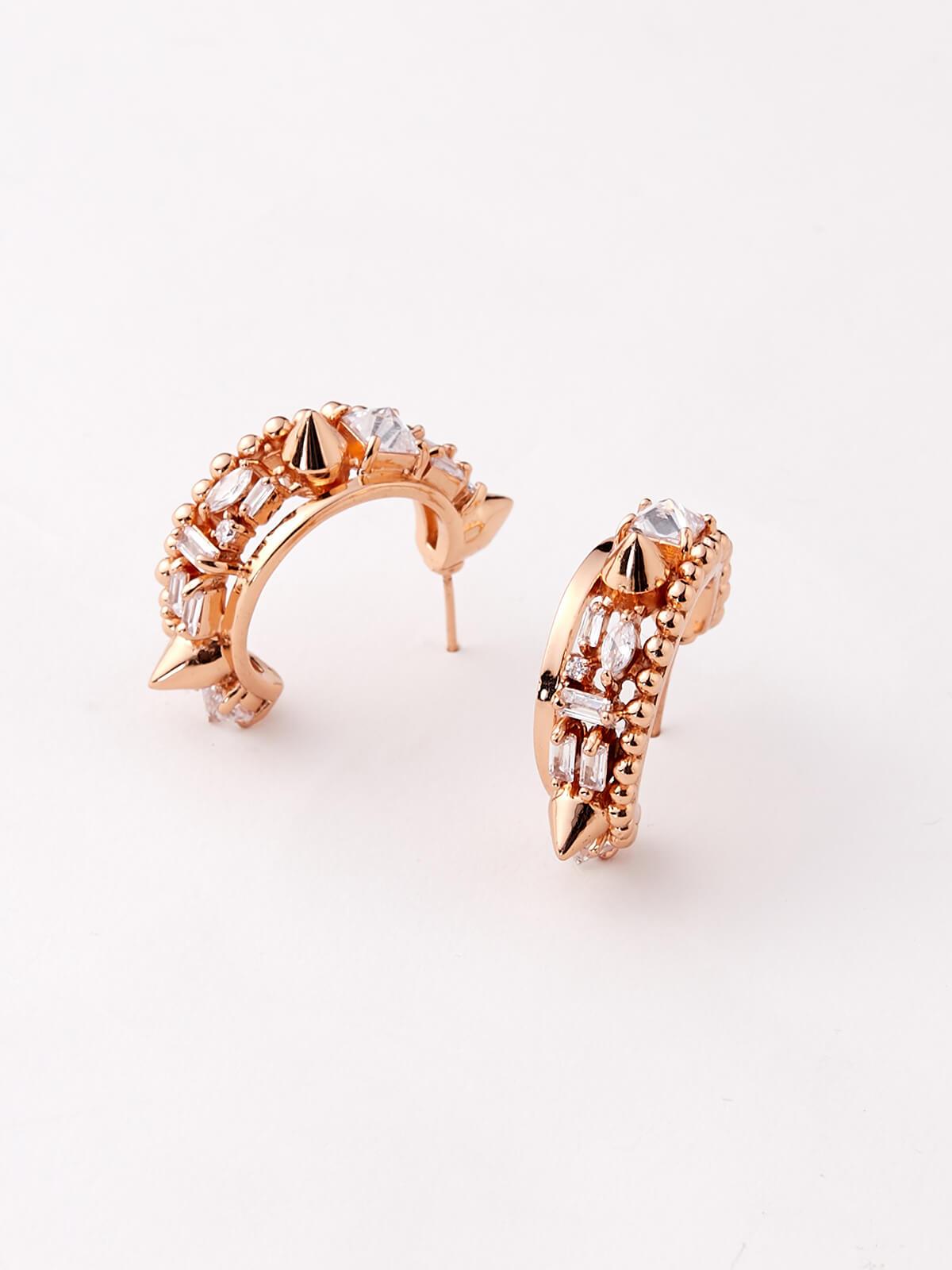 Spiked, gold plated and chunky, what's not to love? The humble hoops have been iconic since the 80s and over the years they have been squashed down, blown up, stretched out, geometricized and whatnot, the result? There is one for everyone! Currently, we are crushing over the little wide variety that would transcend a plain white tee or that dramatic birthday dress from how to wow. Also what truly makes these the perfect birthday gift is the little crystals that catch the light in all the right places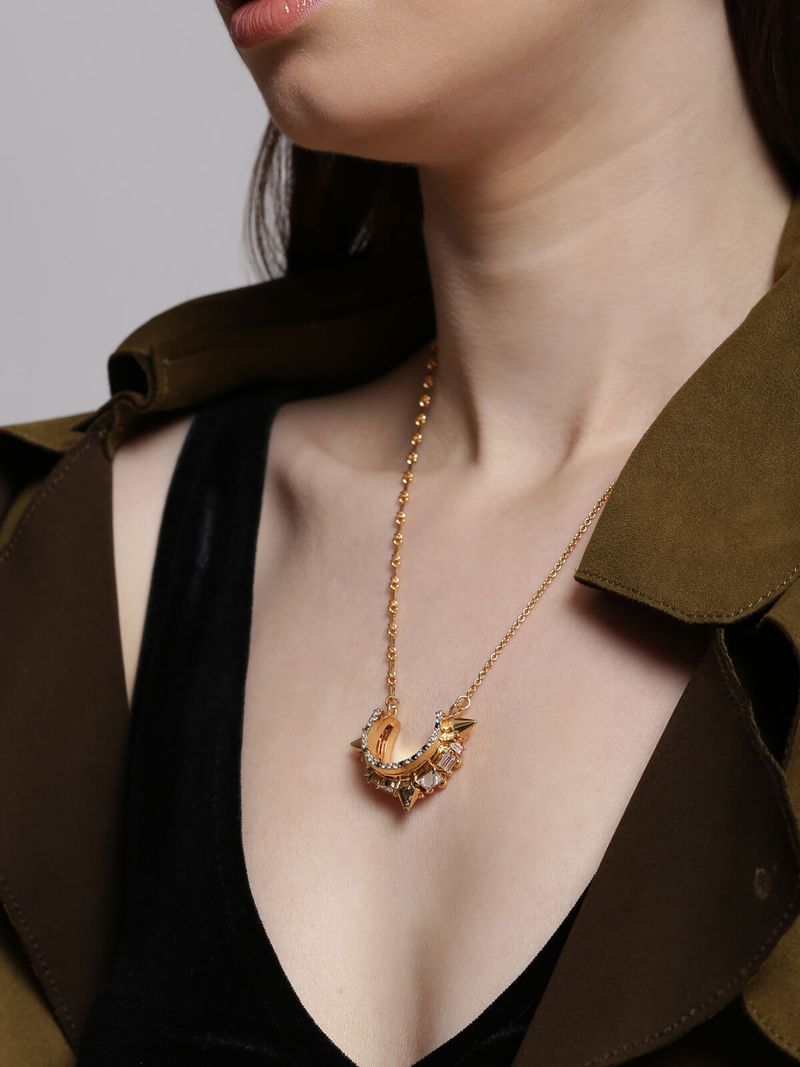 Wearing a small but statement pendant is always a good idea, especially for a gift. This one features our impeccable marquetry of mixed semi-precious gems on an elevated crescent with spikes for extra edge. A classic that will always remain a keepsake, this one is perfect for a best friend or sister.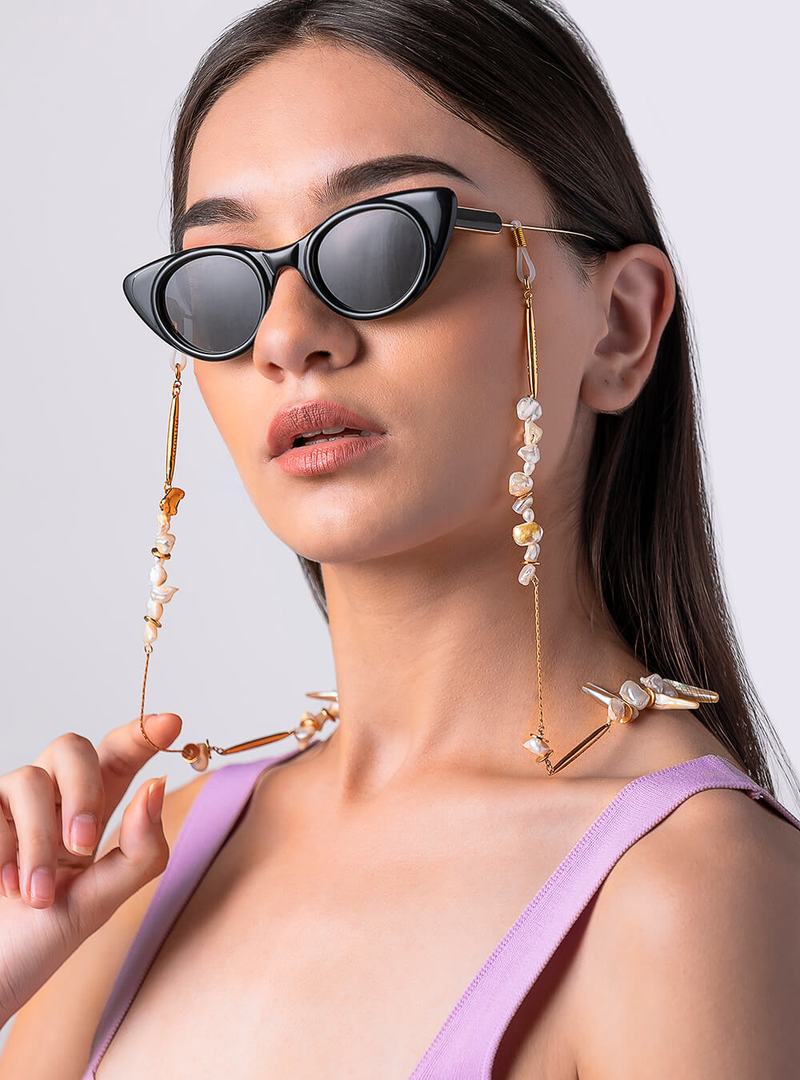 It's no surprise that lanyards have become a way of life, they used to be a chic vintage addition to your sunglasses back in the day (we mean 2022), but today, they double up as that dash of bling to your mask and sunglasses. While we have endless editions up our sleeve, this one in particular features pearls and three types of links that are sure to look great from every angle. Turn to this one for a birthday gift or an anniversary gift for your beloved.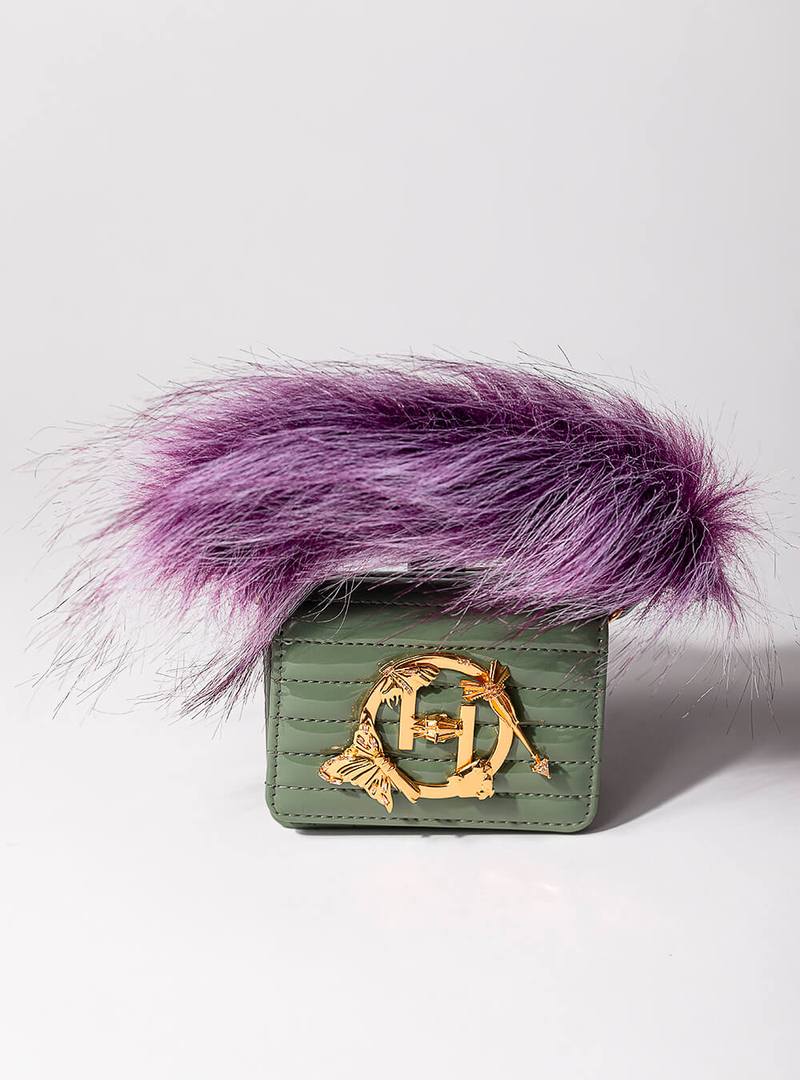 They say little things are the most impactful, this one truly holds for our series of nano bags—the Furbie. Featured in various shades of finely quilted leather, a dash of drama with fur top handle and a very functional cross-body strap, this little cracker is special. Reserve this one for your fashionista's birthday gift. She might be turning older, but hey! That also means chicer right?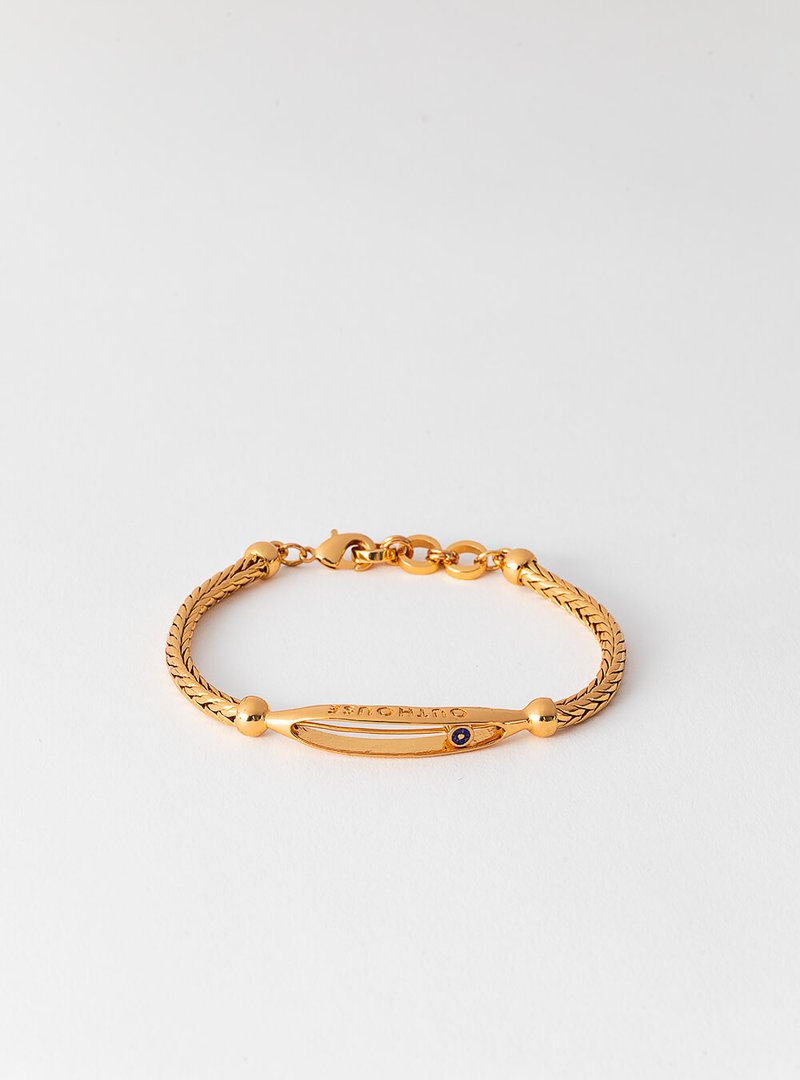 Threads of Love 2.0 has been a very significant collection for us, we at Outhouse celebrate siblings like nobody else and these were designed in particular with gems and talismanic history that are meant to connect and protect. With a completely transformative ability, these bespoke bracelets make for ideal personalised gifts for your sibling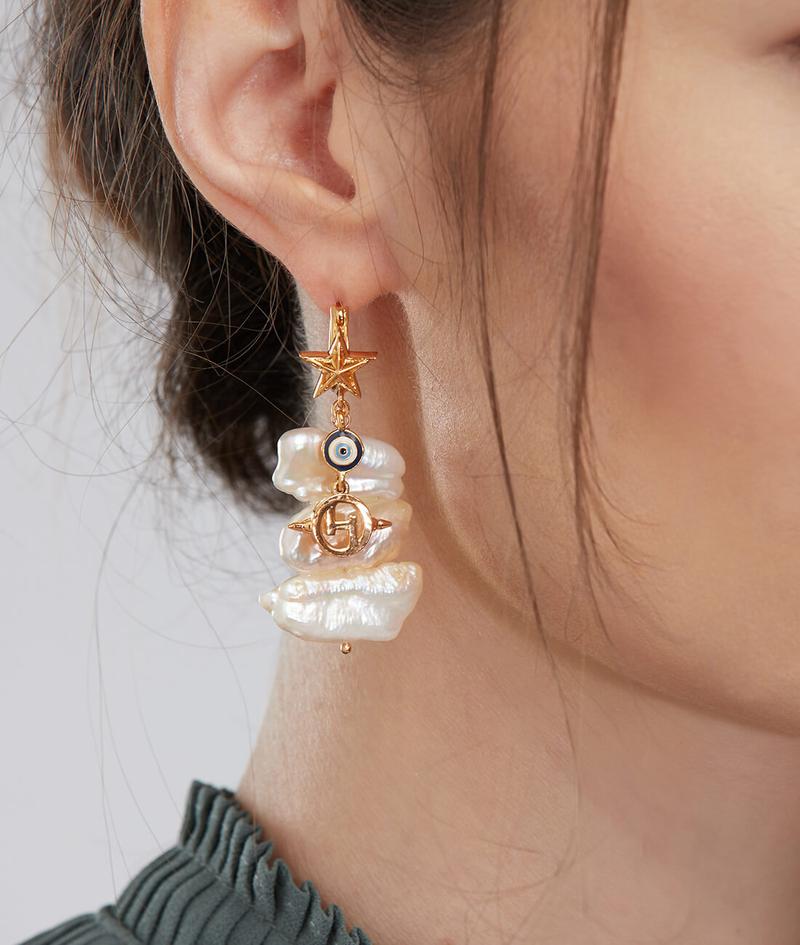 There is nothing like the lustrous allure of pearl, these drop earrings juxtapose St Tropez with Istanbul in a single glance, perched atop is a star, and right below is an evil eye and the Outhouse logo all against the glaze of pearl. These serve best as a honeymoon gift, they are ideal travel companions.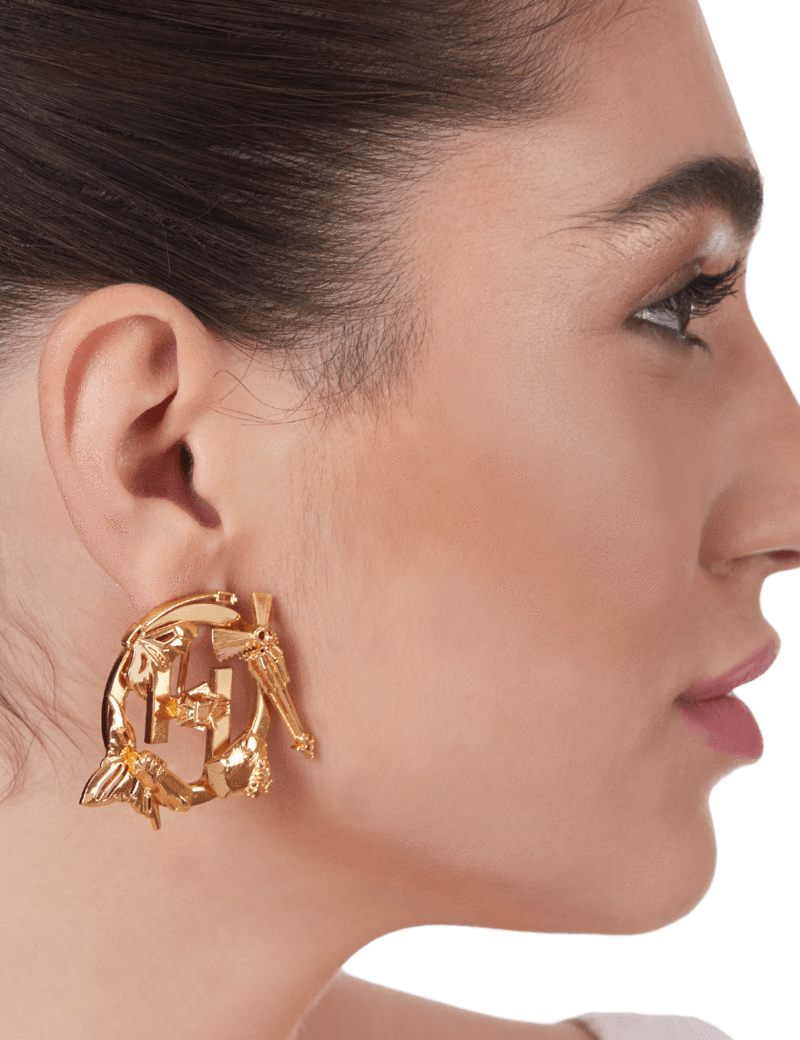 Who doesn't love the power a logo holds? We know we do, and for that reason exactly we enchanted ours with all our favourite things—flora and fauna. These studs feature our 'OH' that will be sure to make her gasp with joy. Gifts for occasions are always meant to be special right? So what better than these?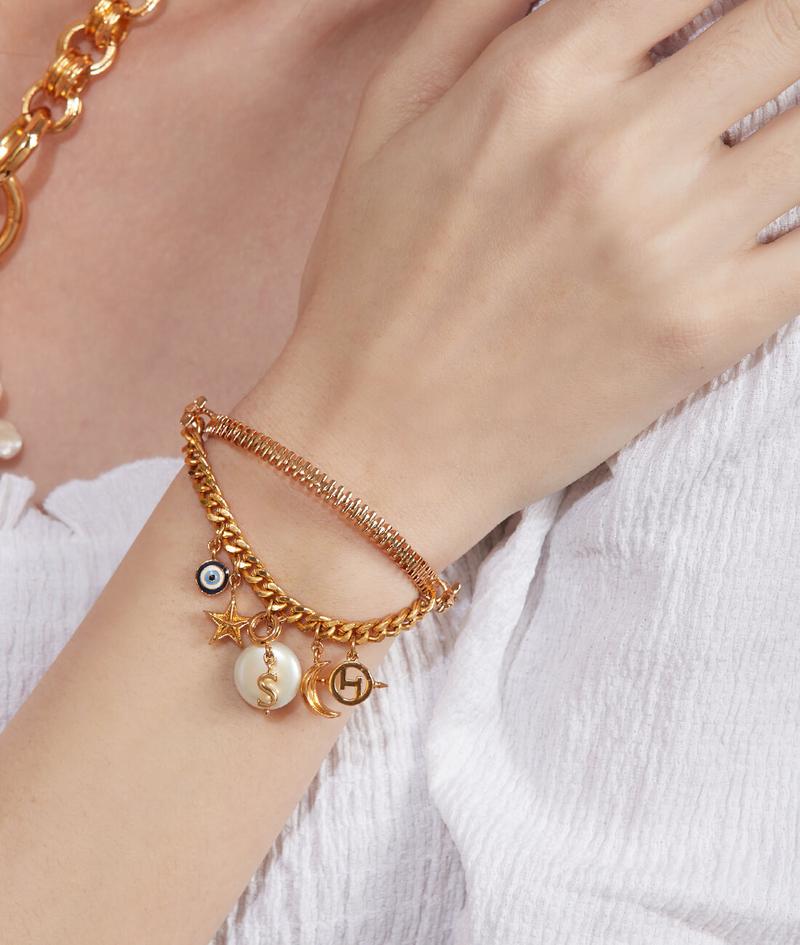 Some things never go out of style, case in point—charm bracelets. Come one, come all, they work like a charm. We love the idea of mixing them up in various styles, materials and more. Each one has a unique style of their own. For the girl who loves personalised gifts, this is the one for her. We can customise her initial on a pearl to make her bracelet, truly one-of-a-kind!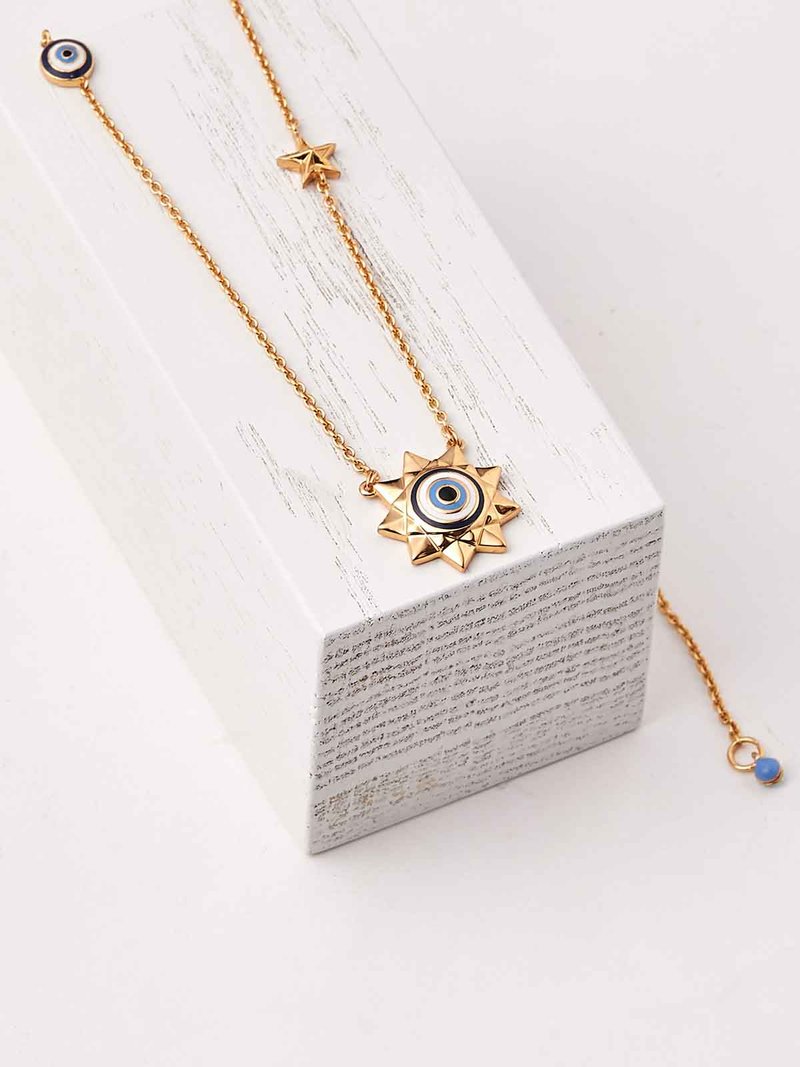 Sometimes we just need an excuse to buy jewellery and the evil eye seems to be at the top of this bingible list. But did you know evil eye jewels work better when they are gifted? So don't stop yourself on this one, be it a birthday gift, an anniversary gift, a new job gift or a thank you for being your gift, this evil eye pendant is sure to work for all the above!