Pearl Jewellery To Amplify Every Outfit
Ever wondered how deep sea pearls became popular? According to age-old beliefs, pearls are symbolic to wisdom and offer protection, attract good luck and have calming effects. Due to these qualities, people started keeping the gem close to themselves - one way was to have it in their jewellery so that it could be suspended from their neck, wrist or ear.
As an addition to this, pearls are a vision of elegance and its natural white colour is pure and charming. The subtle iridescent shine of pearls makes dainty jewellery look more beautiful and it's proven in the pearl jewellery we craft. 
Organic and semi-precious Keshi pearls are constituents of Pearl jewellery at Outhouse. Paired with gold or silver finished metal, we create unique designs that are sustainably crafted. Making a delicate statement in every way it's styled, Pearl jewellery is a must-have in a woman's jewellery box. 
Types of Pearl jewellery: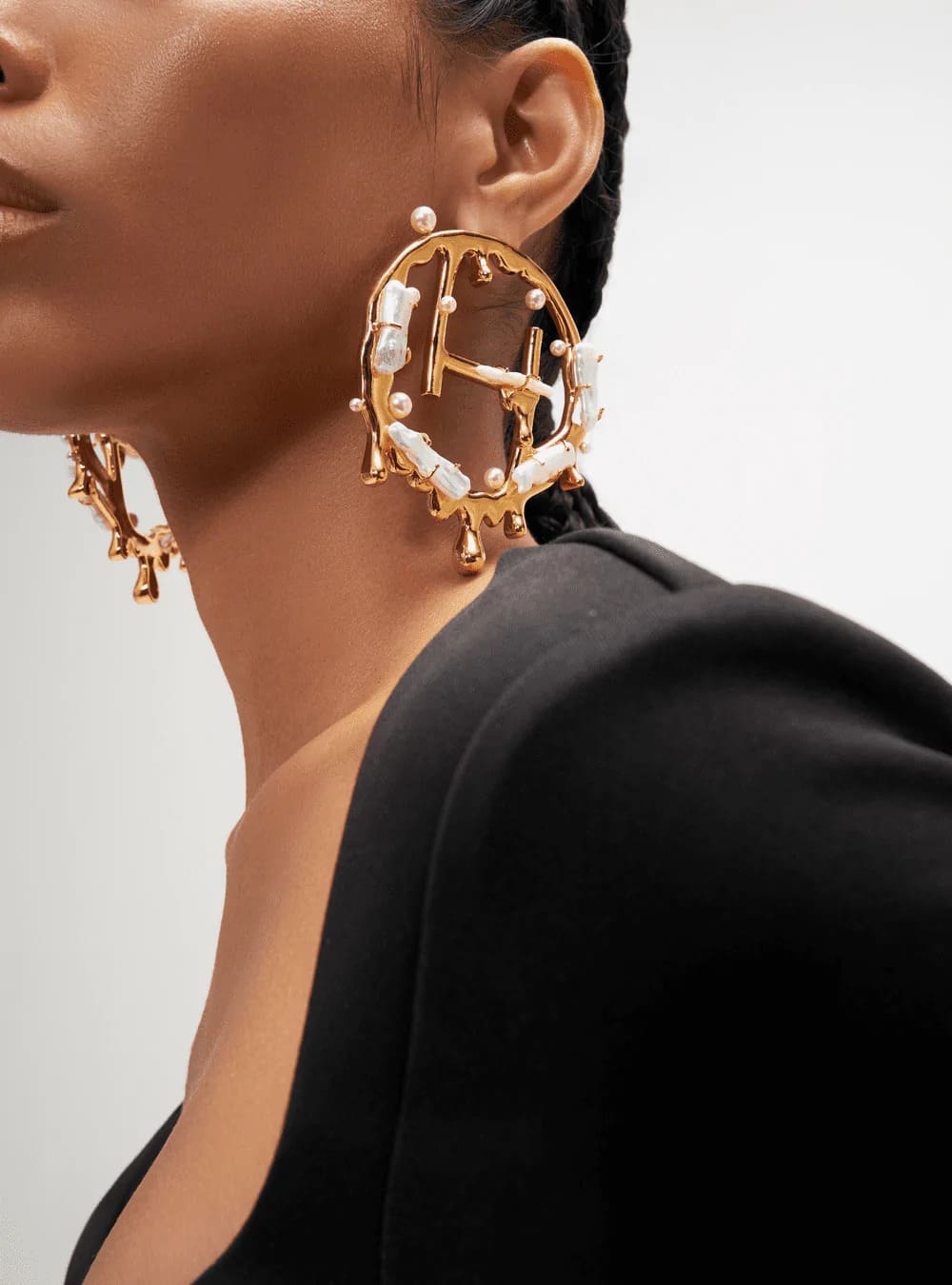 Taking the form of studs, hoops or danglers, pearl earrings always exude elegance. Set in a playful arrangement of metal and pearls, these multi-sized pieces are inherently unique in their composition. These pieces prove to be a true example of the House's core attributes of quality and sophistication.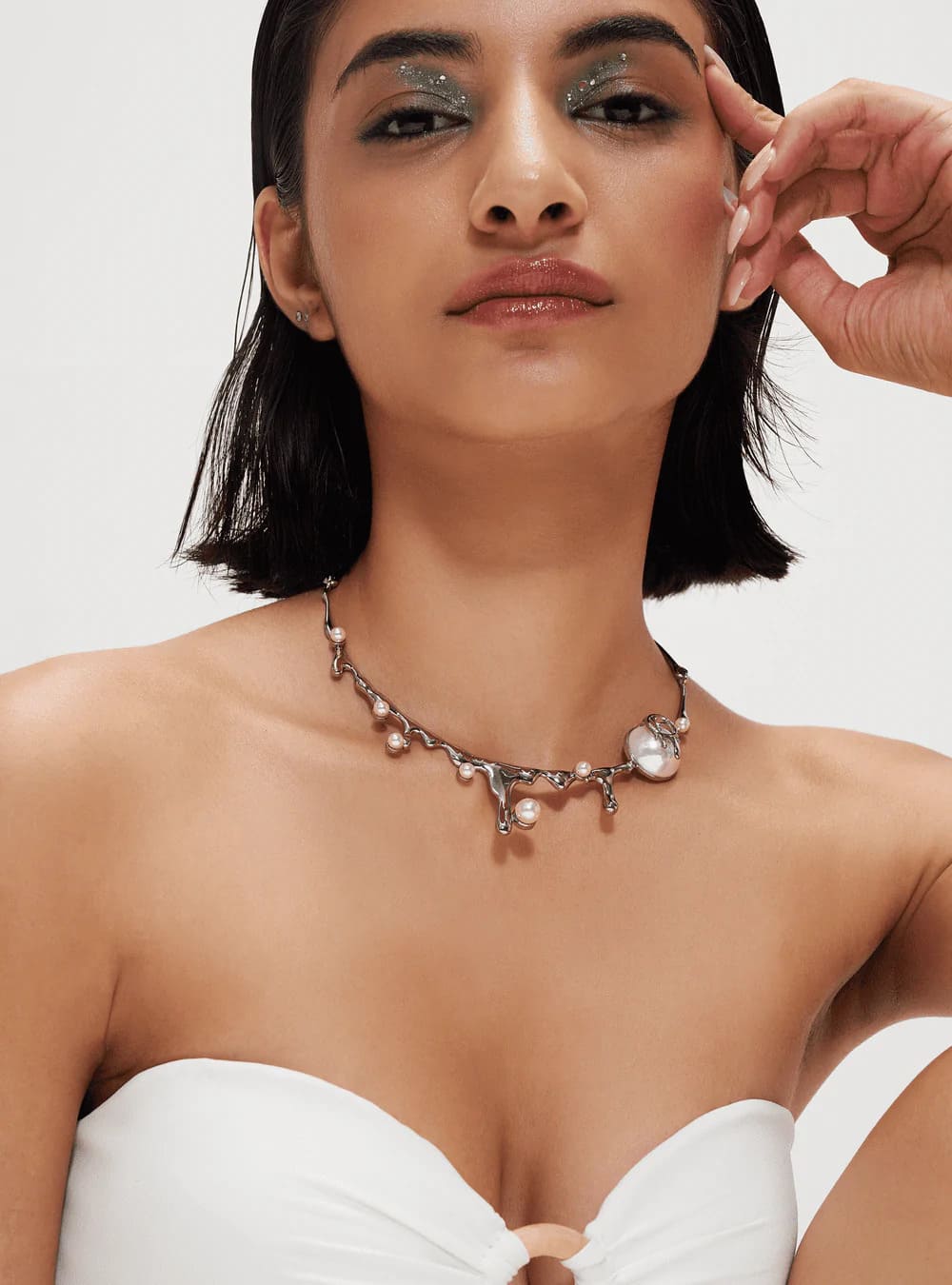 These necklaces present a concoction of pattern, texture and shine, and uplift your style quotient at the same time. From sensational chokers to minimal pendants, our Pearl necklaces range has you covered.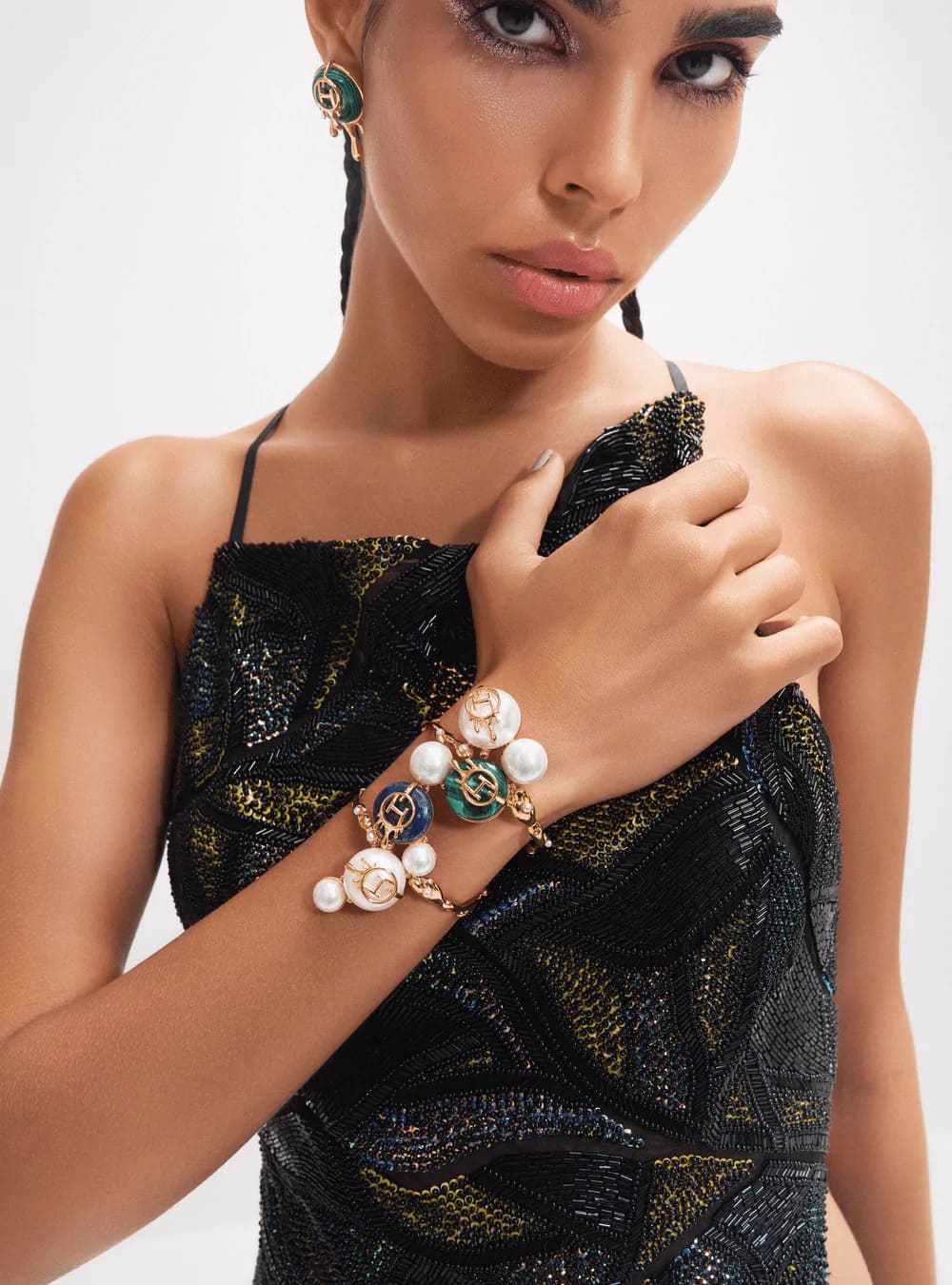 Engraved creatively with metal are our bracelets from which natural pearls suspend. Serving as a perfect addition to your stack, these Pearl bracelets stand for grace, modernity and classic charm.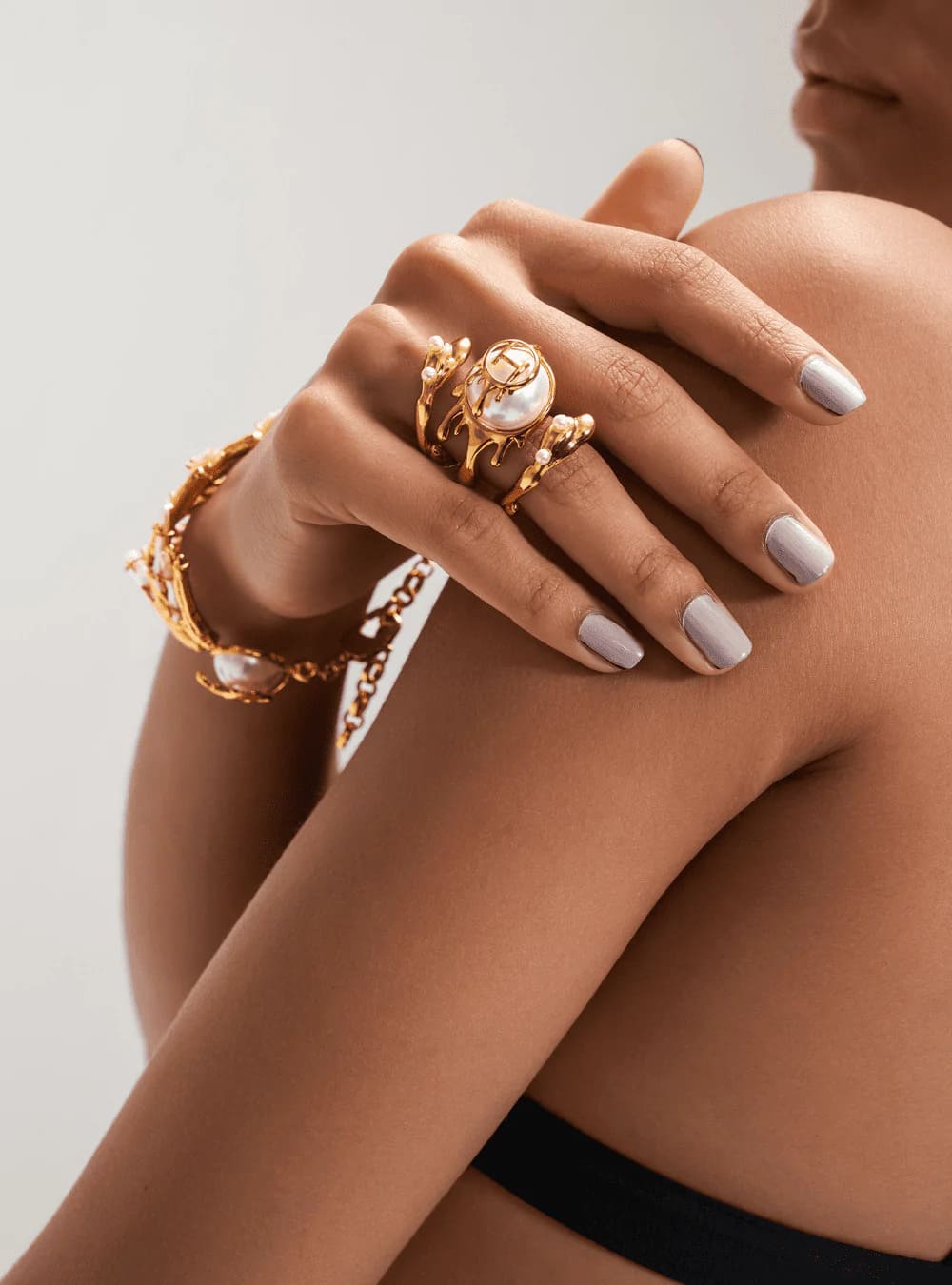 Pearl rings are maximal pieces that elude boldness with a hint of elegance. Crafted with multi-sized pearls and gold metallic accompaniments, these pieces are statements. Wear one of your choices and let it make a solo statement.