Hottest Trends For Spring Summer 2022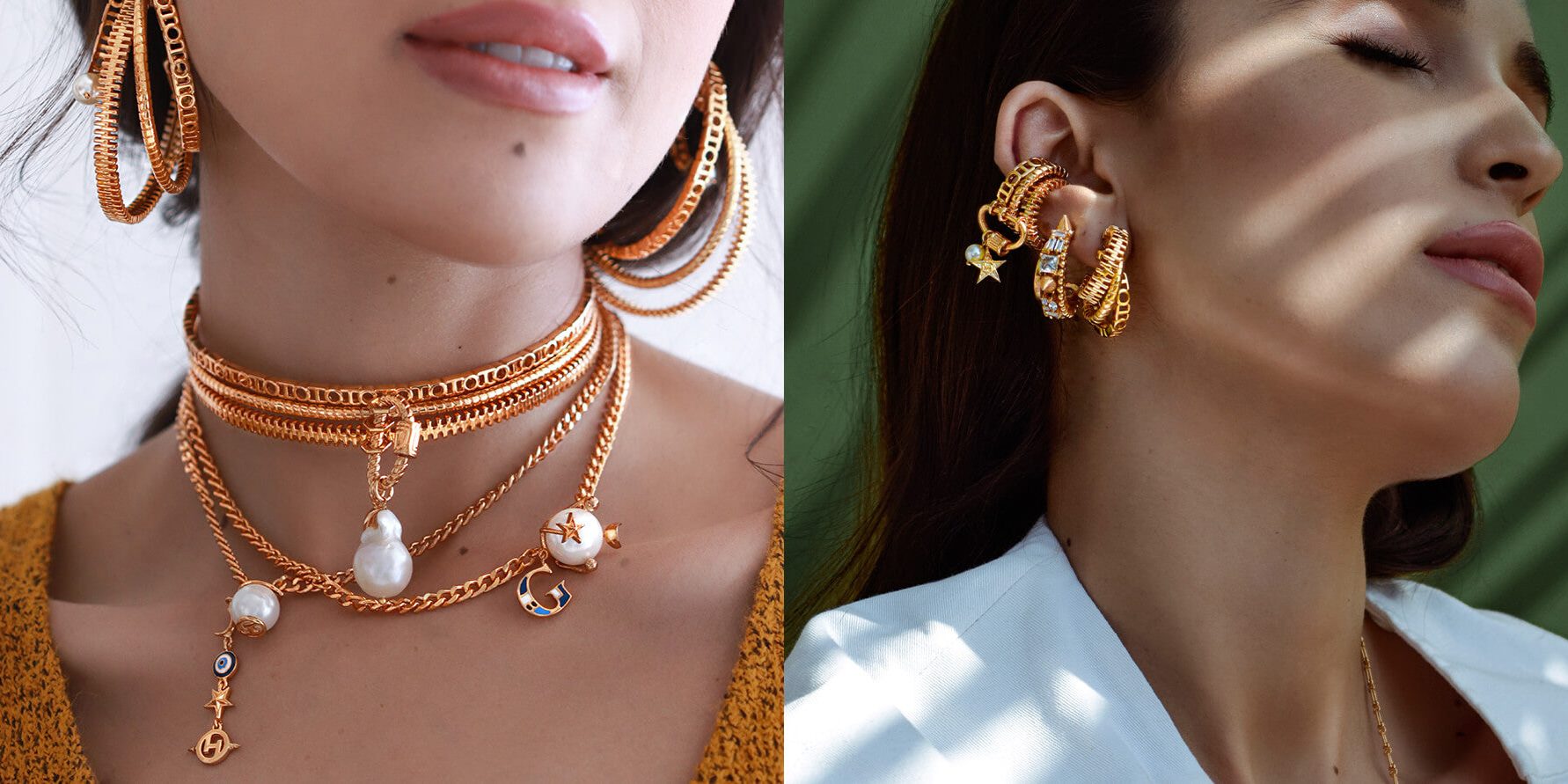 Spring-Summer '22 is all about the harmony between classic designs and contemporary details. The core focus is on curating a collection of essentials that can endure time gracefully. Trend reports predict that we will see layers, statements, and boldness this season. Let the fun begin.
Continuing its reign from last season with no signs of fading out, it's the chunky chain. Versatile and perfect for layering, the chunky chain adds the "umph" that your ensemble needs. Hardware, utilitarian chains create the needed juxtaposition to the soft and gathered silhouettes of bags and footwear. Breaking the monotony of dainty jewellery with a bang, chunky chain jewellery is the talk of the town.
Running in an exuberant direction showcasing maximalist shoulder-skimming designs to celebrate the summer, it's the statement earrings. Oversized studs, playful silhouettes, and experimenting with different materials is all we'll see adorning your ears. Designs create synergy between colours, cuts and shapes, and mixed metals. The ideal response to this season's "kidult" theme.
The wrist wear category got a major upgrade this season with cuff bracelets. A design that is considered to be both minimalist and maximalist- the cuff bracelet hits the sweet spot. It has the scope to explore silhouettes, textures, and can easily be paired or stacked. Twisted structures, and play between metals and other elements are only some styles we will see this season, keep your eyes peeled and look out for more.
An ode to the "kidult" theme for S/S 2022, an amalgamation of nostalgic child-like silhouettes and colours into modern fashion. This season is all about bold colours. We're in for a psychedelic summer full of transformative materials and euphoric palettes. To celebrate a hopeful 2022, the colour palette introduces mood-boosting shades combined with neutral tones as a transition from A/W 2021. Colour psychology proves that each colour evokes a mood, brighter colours usually play on upbeat moods and dull colours are associated with negative moods. Pops of colour are about to take the streets this summer, in the form of luxury bags, footwear, jewellery, you name it.
Prepare your accessory collection for a maximalist season and make the streets your runway.