Hand Harness Bracelets For The New Age Bride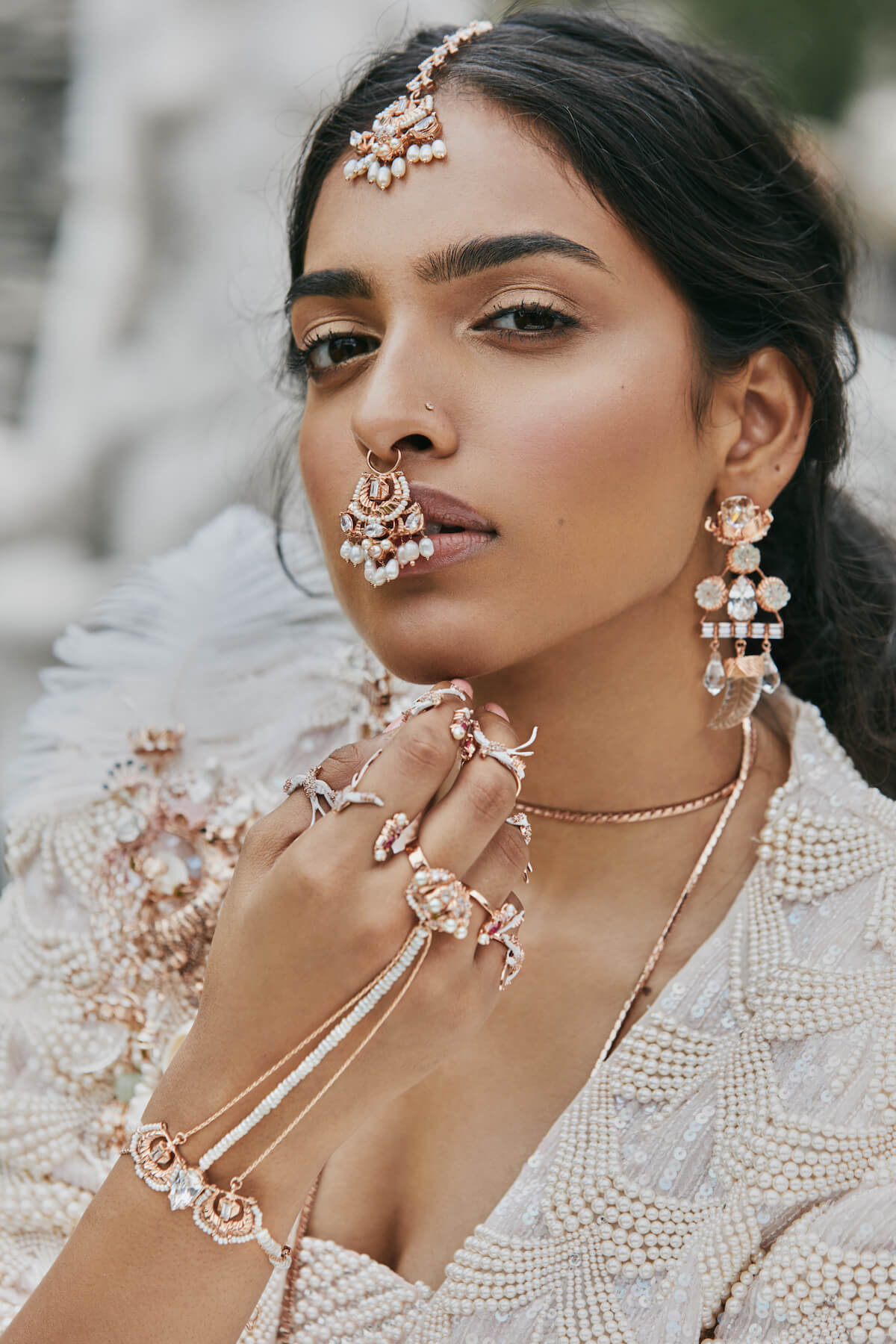 We at Outhouse provide various style variations for every type of bride (or even if you're not a bride and just want to jump on the hand harness trend!). Bringing scintillating designs to match your aesthetic, plated in 22kt gold/ silver/ rose-gold. The hand harness jewellery can be worn as it is and can even be paired with everyday outfits, bridesmaids' ensembles, and other special occasions.
It can be hard to find a hand harness online, but we've got you covered, there's something for everyone here at Outhouse. We have hand harnesses that come with a detachable ring as well for multiple and versatile wearability. Moreover, hand harnesses can be worn with Indo-western fusion outfits, after all the accessories are the ones that make it all better.
Choose a simple fusion between Indian and western with a Kurti and jeans and let your accessories do the talking. Pick an elegant hand harness to add the maximum to your fit. This will elevate your ensemble and take it to the next level in fashion. 
Make a statement at every event with your soon-to-be most loved accessory.