How To Choose Ideal Earrings For Your Face Shape?
Choosing the perfect pair of earrings can be a game-changer for your overall look. Whether you're dressing up for a special occasion or just want to add a touch of elegance to your everyday style, earrings play a significant role. But did you know that the shape of your face can greatly influence which earrings will best enhance your beauty?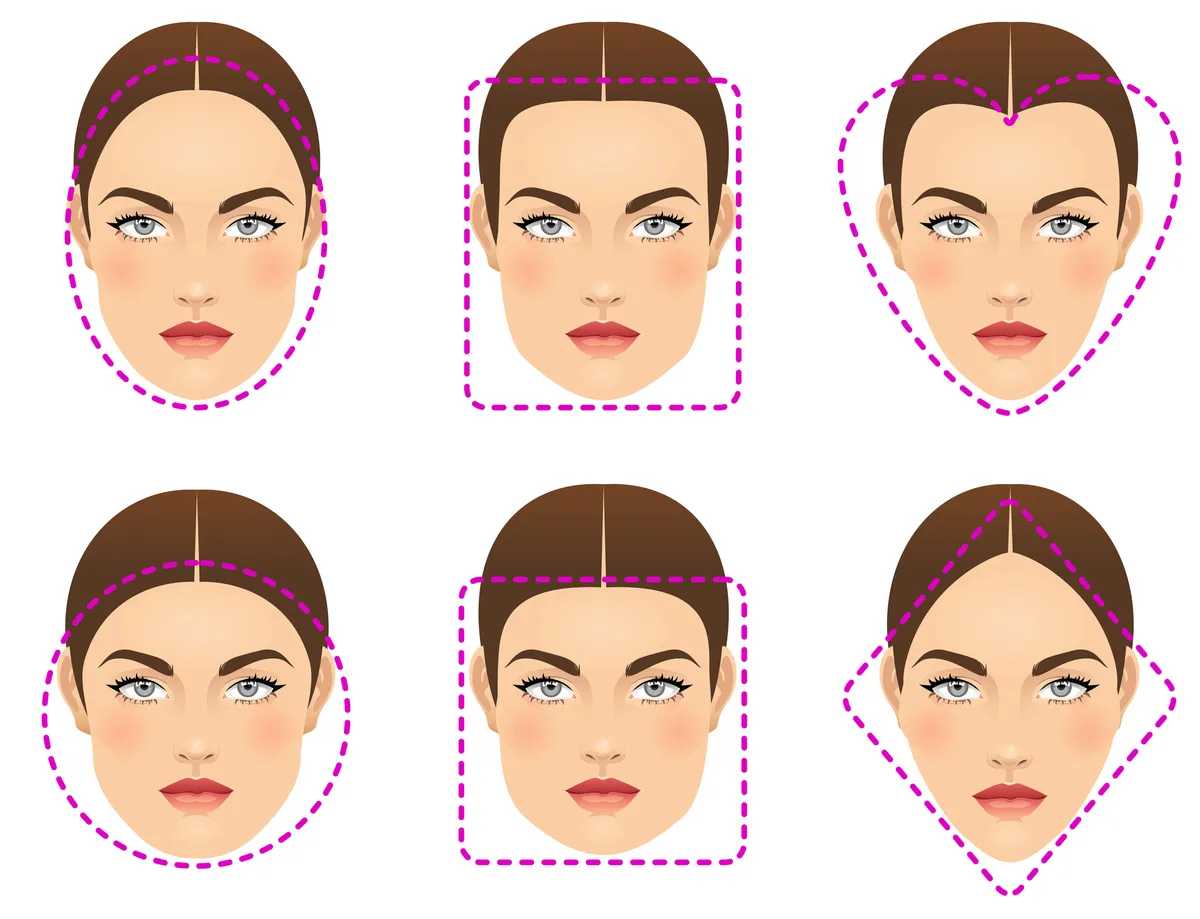 In this style guide, we'll explore how to choose ideal earrings for your face shape and provide you with valuable insights and tips to make sure you always look your best.
Explore Earrings for Your Unique Face Shape
Starting with an oval face shape which could be an ideal structure to accentuate with almost any shape of earrings ranging from hoops, chandeliers, and even longer curving styles. Picking an impeccable piece for such a face shape presents itself with a wide variety of options.
Round faces benefit from earrings that create the illusion of length. Look for elongated styles like drop earrings or dangles. These will help your face appear slimmer and more contoured, adding a sophisticated touch to your appearance.
Next is the heart-shaped face that appears to have a sharp jawline tending towards a particularly angular and defined look. Choosing the right earrings according to face shape adds a unique charm to the look, which is why a heart-shaped face suits best with triangular or fan-shaped earrings or even certain dangling designs that embellish the sharp structure of the face. However, adding width to the look should gain more prominence.    
A square face shape is the type that oscillates between styles ranging from studs to oversized hoops. Large focal elements often provide the appearance of a longer face which helps in defining the angular elements of the face structure.
Coming to the diamond-shaped face where one can essentially play around with long ear cuffs that could effortlessly become the highlight of one's outfit. Curved symmetrical styles would add an incredible accent that uplifts the facial features and helps one to style their attire in the most sleek manner.
How to Determine Your Face Shape?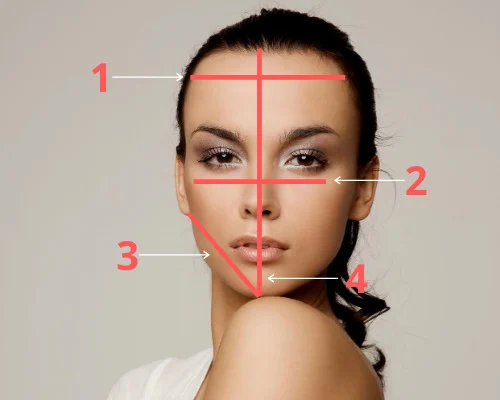 Pull Your Hair Back: Start by pulling your hair away from your face so that your entire facial structure is visible.
Stand in Front of a Mirror: Stand in front of a well-lit mirror in a room with ample lighting.
Measure Key Facial Areas: To determine your face shape accurately, measure the following areas:
Forehead: Measure the width of your forehead from one hairline to the other.
Cheekbones: Measure the width of your cheekbones, starting from just below one eye and ending just below the other.
Jawline: Measure the width of your jawline from one end to the other.
Face Length: Measure the length of your face, from the center of your hairline at your forehead to the tip of your chin.
How to Choose Perfect Earrings for Your Style?
Beyond face shape, your personal style plays a significant role in choosing earrings. Consider your wardrobe, the occasion, and your fashion preferences. Are you more into classic, timeless pieces, or do you love to make a statement with bold and colorful designs? Understanding your style will help you select earrings that not only flatter your face but also resonate with your fashion sense.
Hair Matters: The way you wear your hair can impact how earrings are showcased. Updos highlight earrings more, while loose hair can soften their effect.
Necklines: Consider your outfit's neckline when choosing earrings. V-necklines pair beautifully with drop earrings, while high necklines are perfect for studs or short dangles.
Occasion: Match your earrings to the occasion. Delicate studs are great for daily wear, while elaborate chandeliers shine at formal events.
Choosing the ideal earrings for your face shape and style can make a world of difference in your overall look. It's an art that, when mastered, can elevate your fashion game to new heights. So, explore the vast world of earrings and discover how they can transform your appearance.
Frequently Asked Questions
What earrings look best with my face shape?
Your face shape can influence which earrings look best on you. For example, oval faces can pull off most styles, while round faces benefit from elongated earrings like dangles or drops. 
Do earrings make your face look better?
Yes, the right earrings can enhance your facial features and complement your face shape, adding elegance and balance to your look.
Should I wear studs or hoops?
Indeed, long earrings work like visual magic. They create vertical lines along your face, making it look longer and slimmer. This effect is especially noticeable if you have a round or square face shape.