An Ultimate Guide To Type of Stud Earrings
Stud earrings are elegant adornments for your ear that can be styled in versatile ways. Usually small to medium size and embellished with semi-precious gems, stud earrings are a must have in a woman's jewellery box. There are various types of stud earrings, such as those made of unconventional shapes and some to suit ethnic ensembles. 
Must Have Different Type of Stud Earrings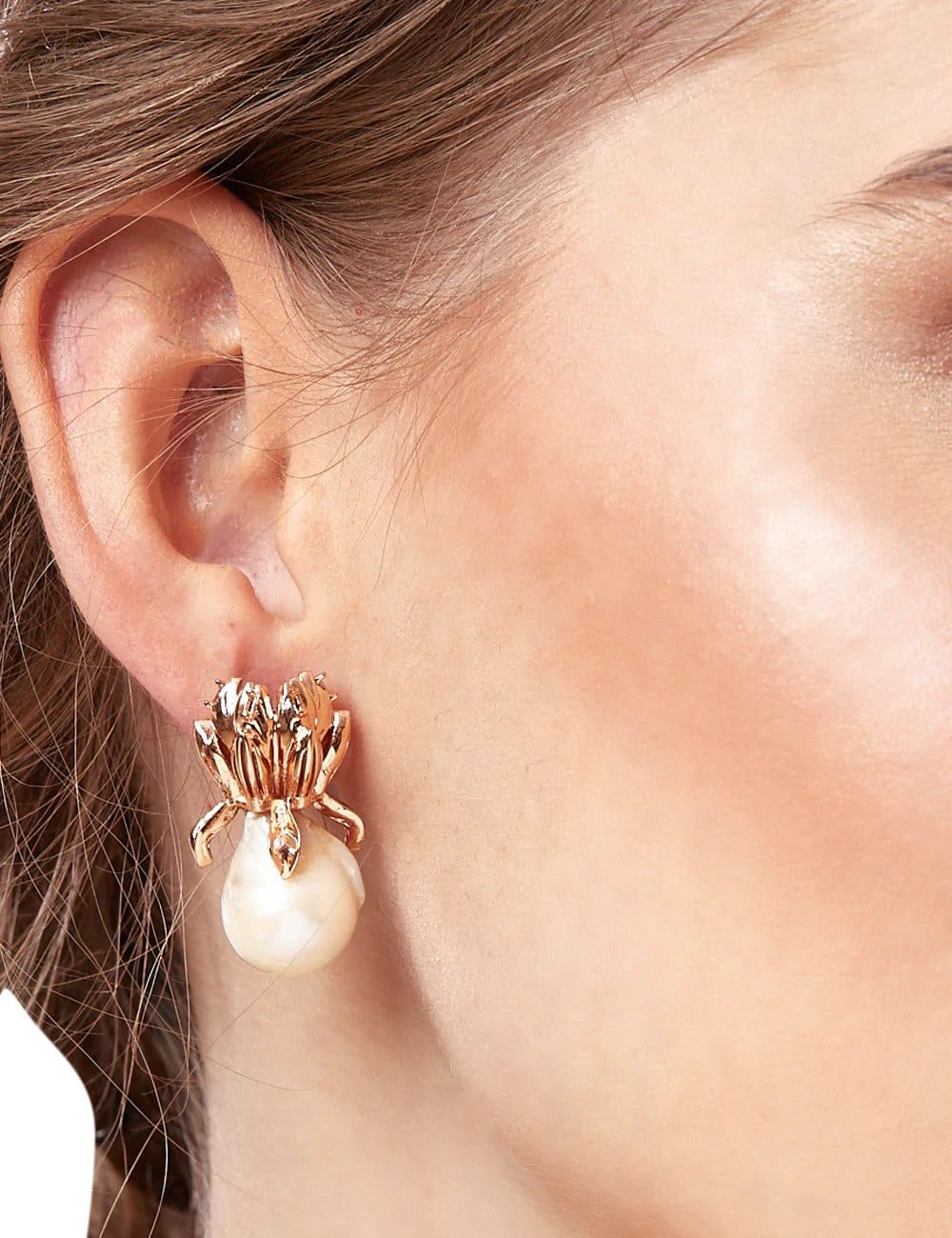 Subtle and minimal, these pearl stud earrings are small collectables adorned with natural pearls and finished with 22k gold. Though small in size, they extend below the ear. These pairs also exude elegance and are perfect to wear on various occasions - from team meetings to special events.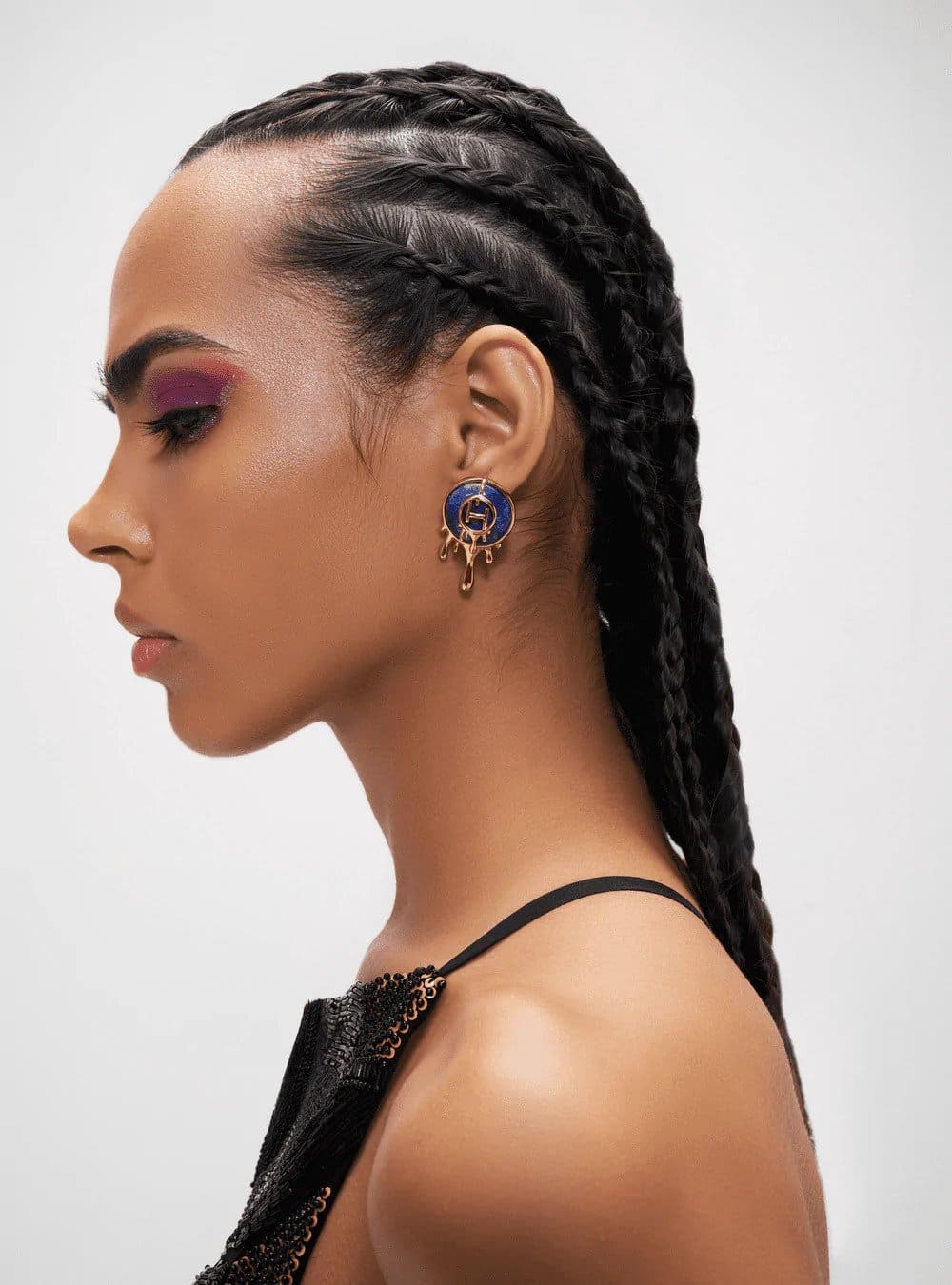 Featuring natural and semi-precious stones, the House's range of stone studs are handcrafted with care and might feel slightly heavy while wearing. The large stone embellishments present modernity at every glance.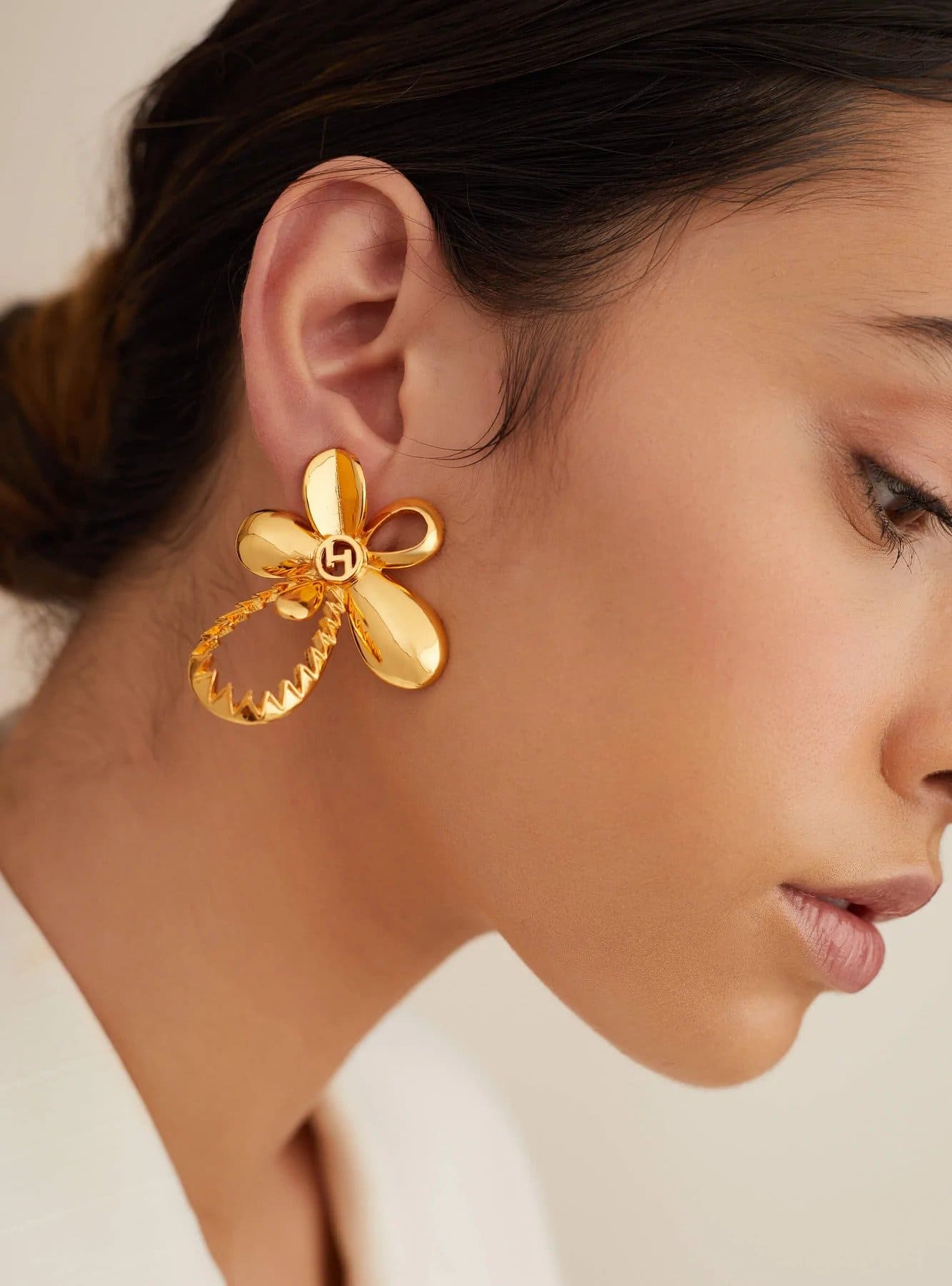 A beautiful balance between design and craftsmanship, these five-petal flowers are cast together to make bigger forms. They are one of a kind floral stud earrings.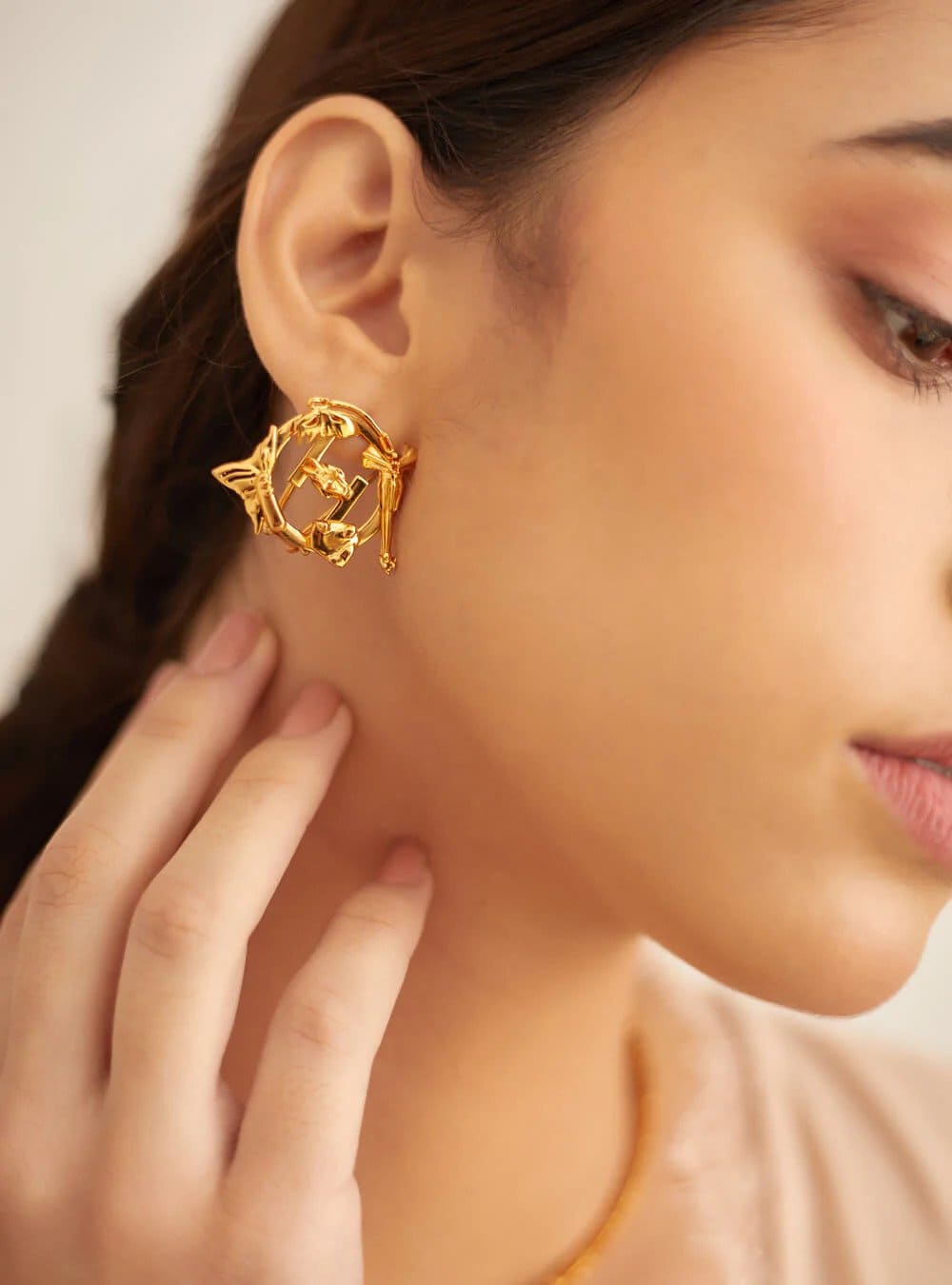 These gold stud earrings are elegantly crafted to suit all types of dressing. You can wear it to your workplace, for brunch with friends or for a formal dine-out.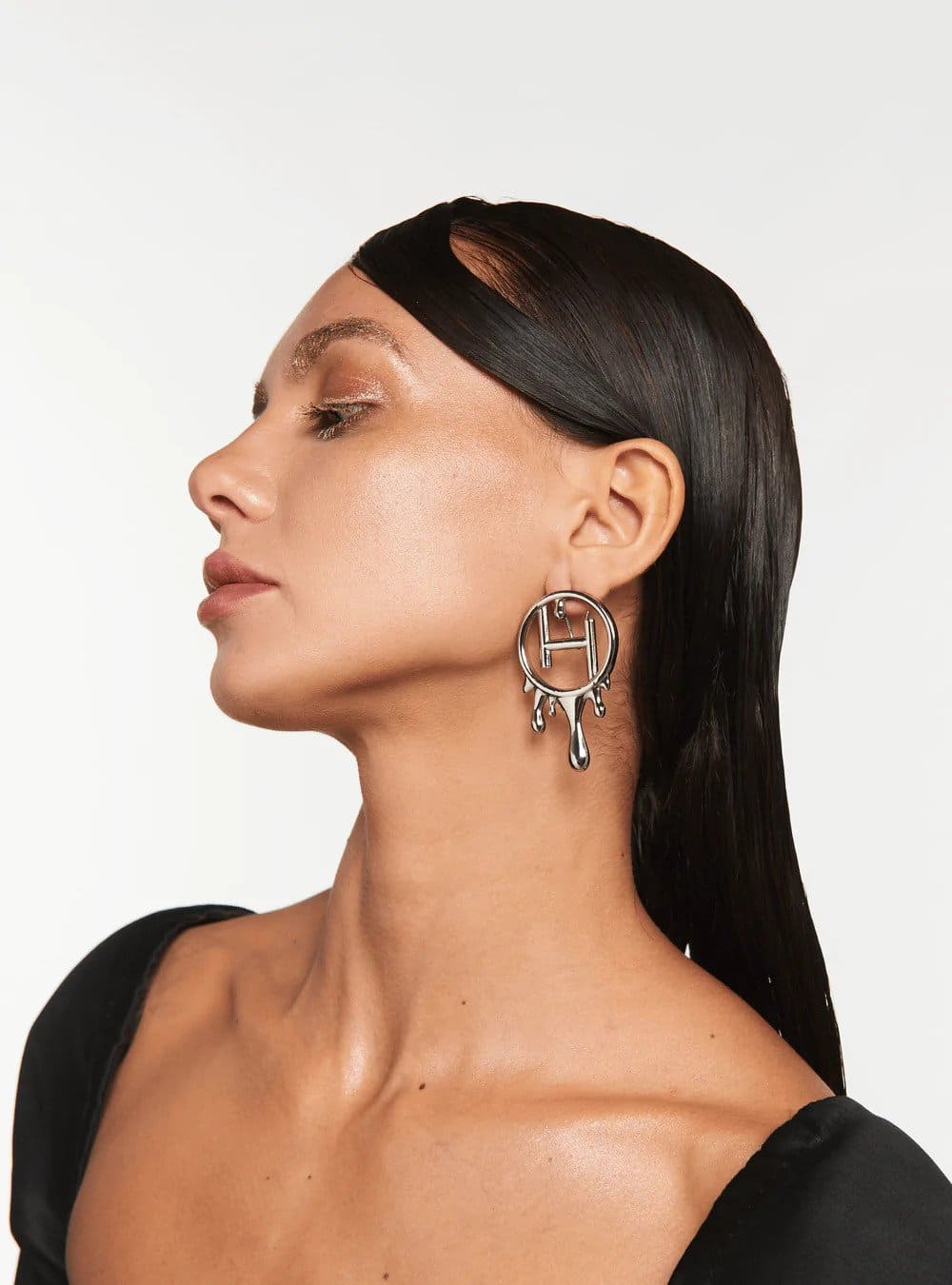 Polished with rhodium, these multiple-sized studs in silver ensure longevity so you can wear them often. While featuring the house's monograms, they present a chic aesthetic so you can style them with all your outfits!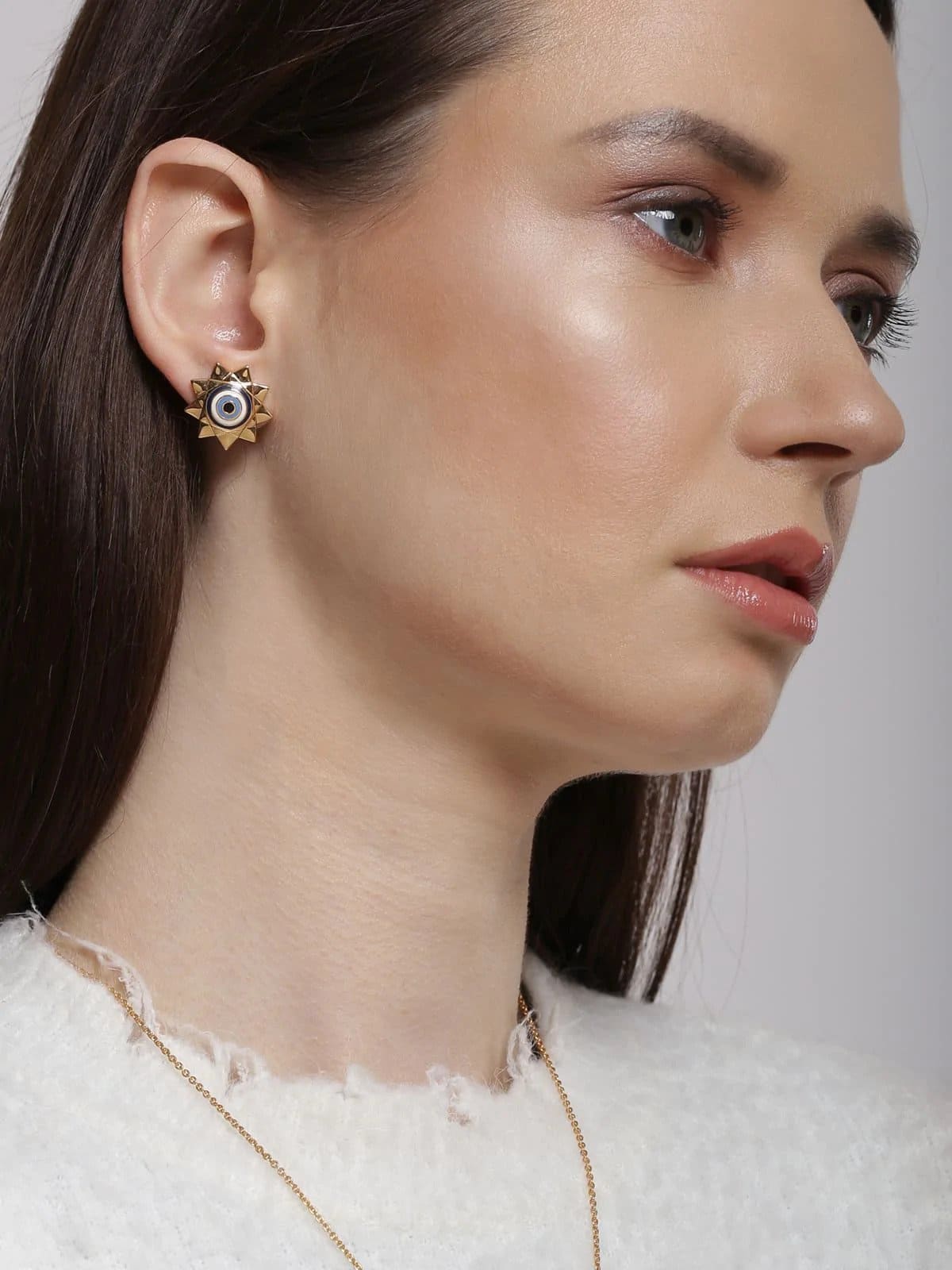 The Eye eye studs are centred with the evil eye, minutely sculpted with utmost care. The earrings feature concentric circles filled with shades of enamel the evil eye. The earrings are double-sided and are encrusted with stones at the back.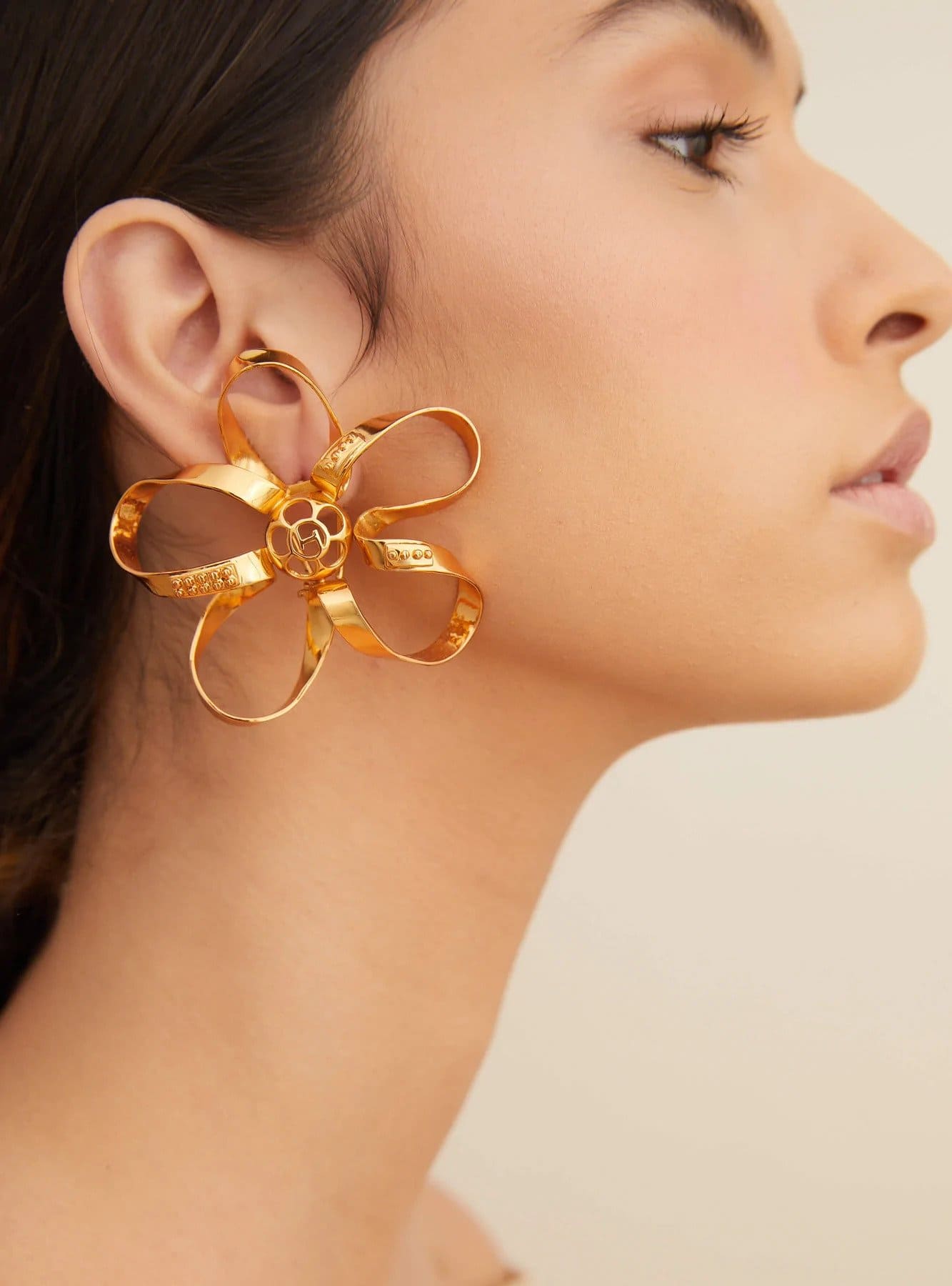 Immortalising classic trends in the form of contemporary designer jewellery with a brilliant 22k plating, these big stud earrings make for the perfect statement accessory. 
Explore Contemporary Stud Earring Designs