What Type of Bracelets Are Right for You?
Picking out the right type of bracelets for different kinds of occasions is a must. Be it a casual breezy brunch with your friends or an eccentric celebration with family- different bracelet types embrace a unique look which will instantly take centerstage in your whole outfit. And to make this process simpler, we put together for you, a curated list of bracelet types that will be perfectly in sync with your next ensemble. 
Different Type of Bracelets For Women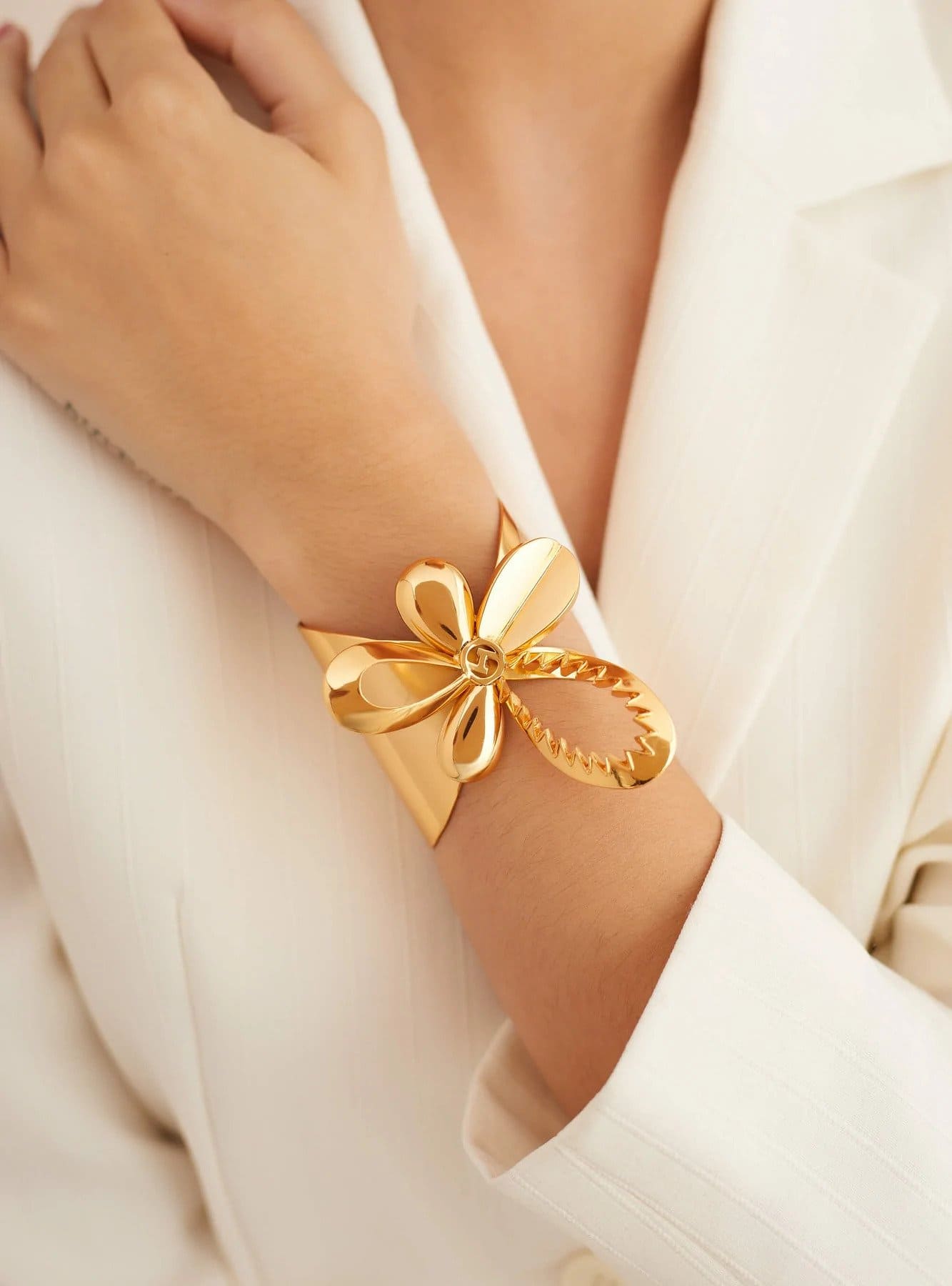 When it comes to choosing from women's bracelets in gold, it is vital to go for a silhouette that will effortlessly uplift the look. As gold remains an all-time classic, styling it in the right way can make it the most covetable piece of the time. Instead of opting for a plain gold look, you can choose to pick the one with charms around it- adding an element of fun and refreshing allure.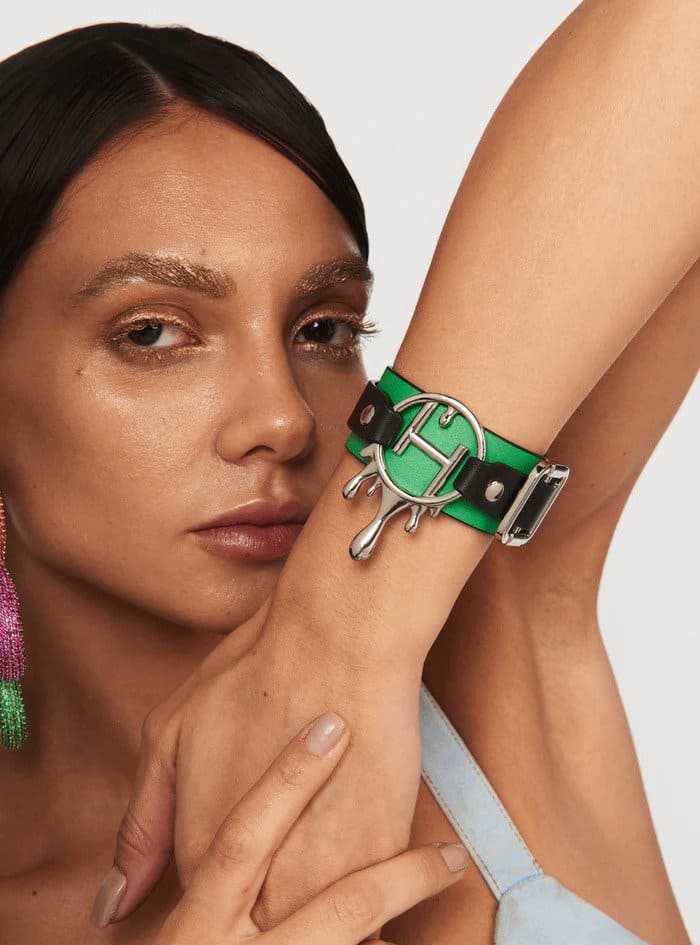 Leather can be an overwhelming choice when it comes to styling it with a certain type of outfit. While it definitely comes with a wide array of options to play around with, it also allows the wearer to define a certain kind of aura into the look, making it very streamlined and easy to style. As one starts to style jeweled leather bracelets, it can only get more and more interesting to pick from the options. At the end, it's all in the details.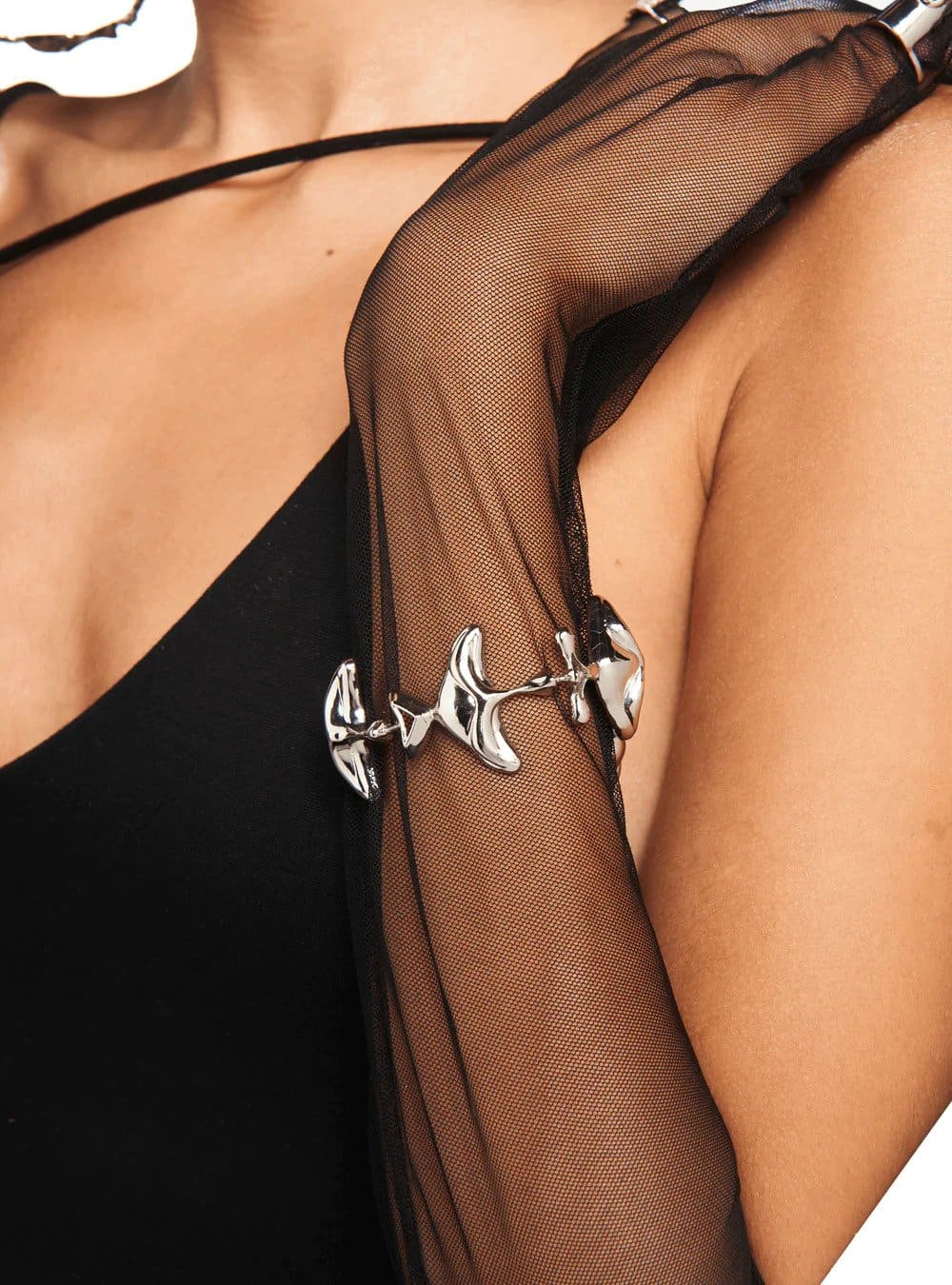 Silver can really be a promising finish when styled in the best manner. With the presence of diverse types of bracelets for ladies, silver will always make a stellar appearance with a standout element in its design. Choosing silver bracelets can even be your first step towards refining your style by opting for a well-balanced outlook. A fail-safe option for the first timers can definitely be a good combination of silver with other brilliant embellishments that make it the highlight of the outfit.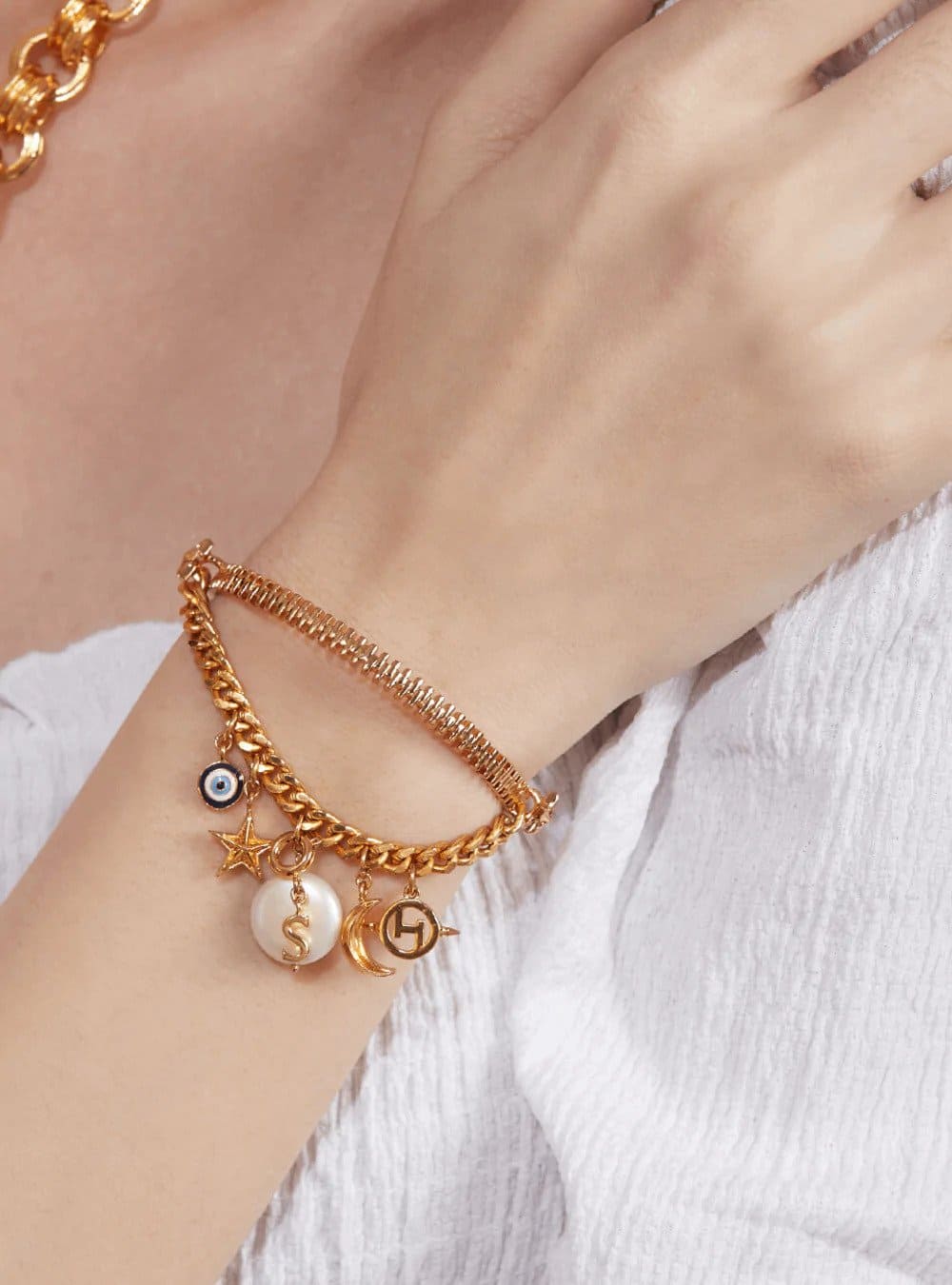 Having a knack for stacking is all about playing with size, colour, and silhouettes that together will create the most charismatic effect. Stacking bracelets come with a whole lot of experimenting that can eventually even lead to an incredible new layering look. This also results in the choosing of apt designs that can together create magic and develop the collection you've built over the years.
Dainty Designer Bracelets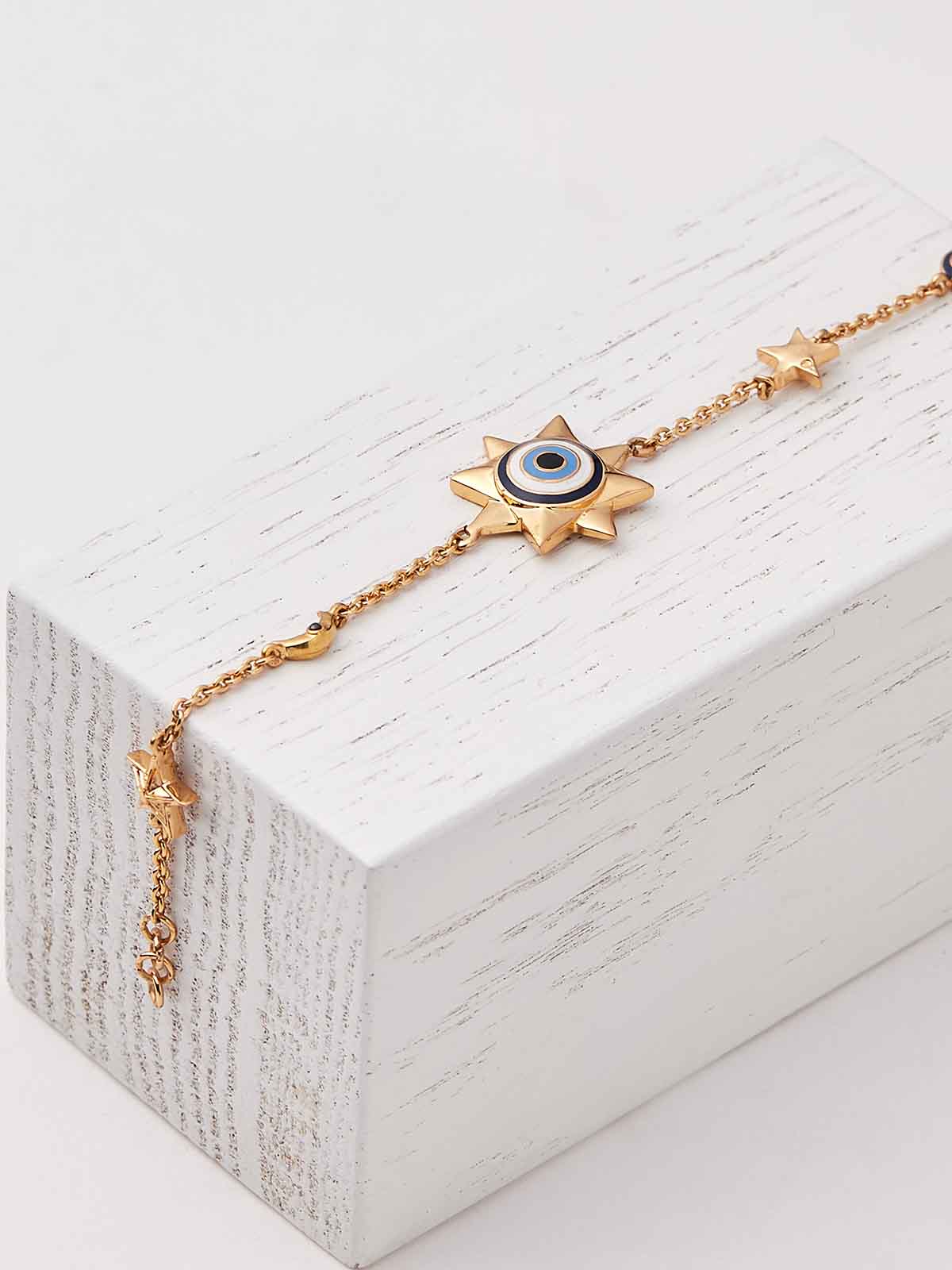 As dainty bracelets begin to find a special place in our repertoire, they have effortlessly aced the idea of fuss-free accessorising with their delicate detailing. They can be easily stacked together to create a chunky layered look or worn solo to make a statement by themselves.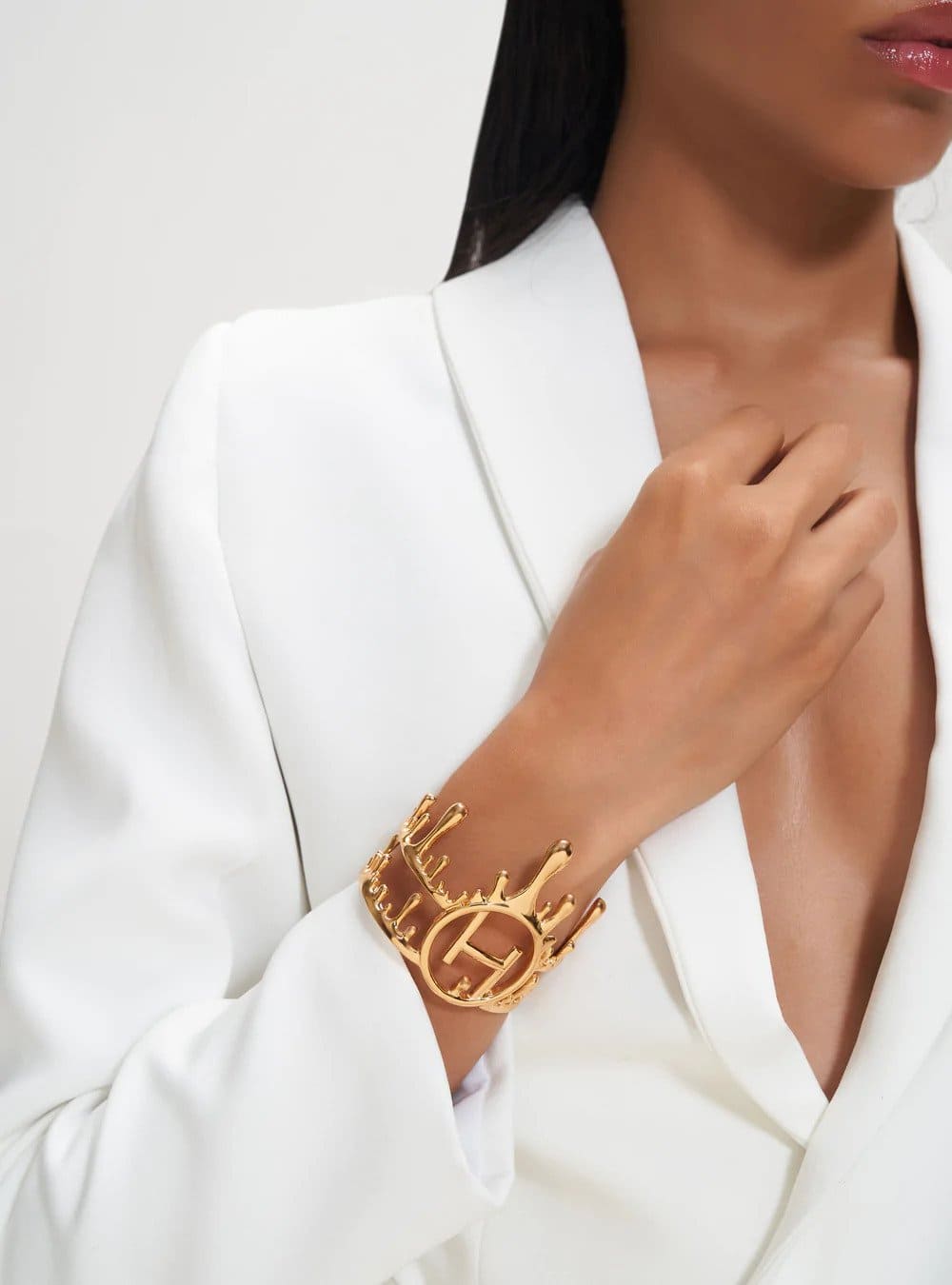 From a classic piece to an extravagant detail, cuff bracelets are a great way to accessorise a statement look by adding just a single piece of glamour. Adorning the wrists in a dedicated manner, the silhouette of the cuff adds fine detailing which is perfect for adorning your everyday looks.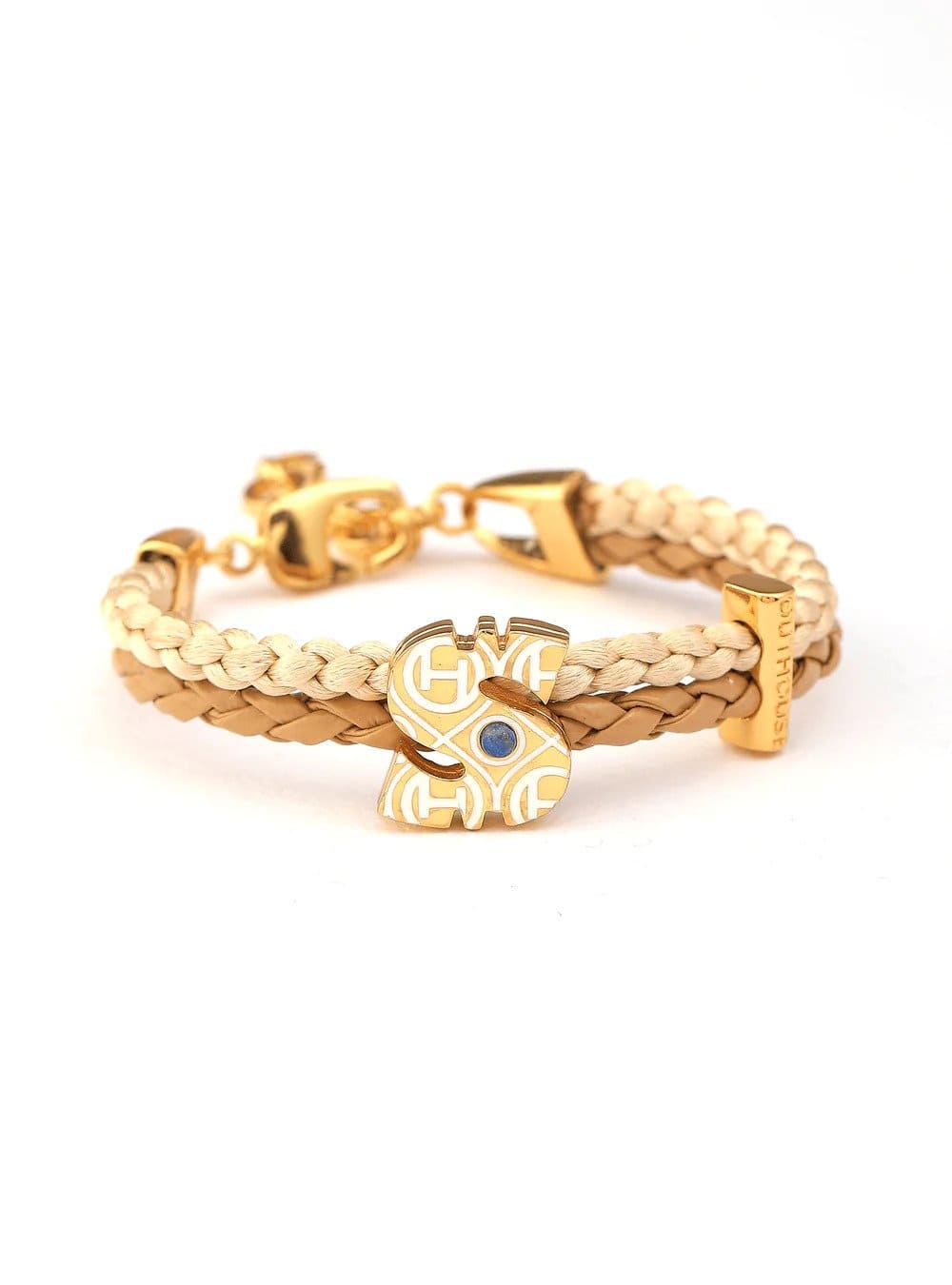 Finally, a thoughtful design detail always makes the bracelet even more stunning than it already is. From initials to symbols, these creations will always put a smile on your face no matter when you wear it. Customised bracelets also make the perfect presents for your loved ones, making them a great fit for every occasion.
Frequently Asked Questions
What type of bracelets are trending in 2023?
As we continue to move towards a maximal age, chunky bracelets will be trending in 2023. Styling these pieces will also be in focus. For example, bracelets can be worn as a cuff around your bicep or a few bracelets can be stacked on your wrist. 
What is the difference between a bangle and a bracelet?
A bangle is a piece of jewellery that is round, ring-shaped, and made using different metals. The conventional bangle has no clasp. In contrast, a bracelet is a flexible accessory that can be made of a variety of materials and is often fastened with a clasp.
How do you choose the right bracelet for your style?
The bracelet you pick depends on your style and need. If you are to attend a wedding, choose a bracelet from our new-age ethnic collection. For the office, go for a minimal or bold style that is timeless in form. And if you have a party scheduled, choose a hand cuff that is a solo statement and could be embellished with crystals or stones. 
What are the best bracelet designs for daily use?
For daily use, dainty chain bracelets or minimal handcuffs are more appropriate. Choose a metallic finish over an ornamental one. Our metallic bracelets are finished with 22k gold and further polished with lacquer to ensure long-lasting shine. 
While choosing the right type of bracelet for yourself could be a task, it is all about defining the right style to wear for the right occasion. Choosing a certain bracelet type will always add much-needed charm to any outfit when adorned in the right manner.