The Best Dressed Celebs at the Launch of NMACC Wore Outhouse!
In the extreme west, the MET Gala's known to present the finest in fashion with designers creating other-worldy couture. In the yesteryears, the most eminent faces have been spotted on its red carpet redefining what fashion is to them, breaking boundaries each time. 
Transition to the modern day, where the Ambani family marked a moment in fashion history in India with the opening of the Nita Mukesh Ambani Cultural Centre, Mumbai. With an attempt to celebrate the country's rich cultural talents, fashion was on the forefront and the craft was appreciated and interestingly interpreted. 
The grand launch spanned over 48 hours - beginning with a traditional musical on day one and an extravagant fashion exhibit on day two. The star-studded affair had a rollout of notable celebrities, some of which appeared in Outhouse Couture jewels. 
Tania Shroff in Le Palm Fish Couture Earrings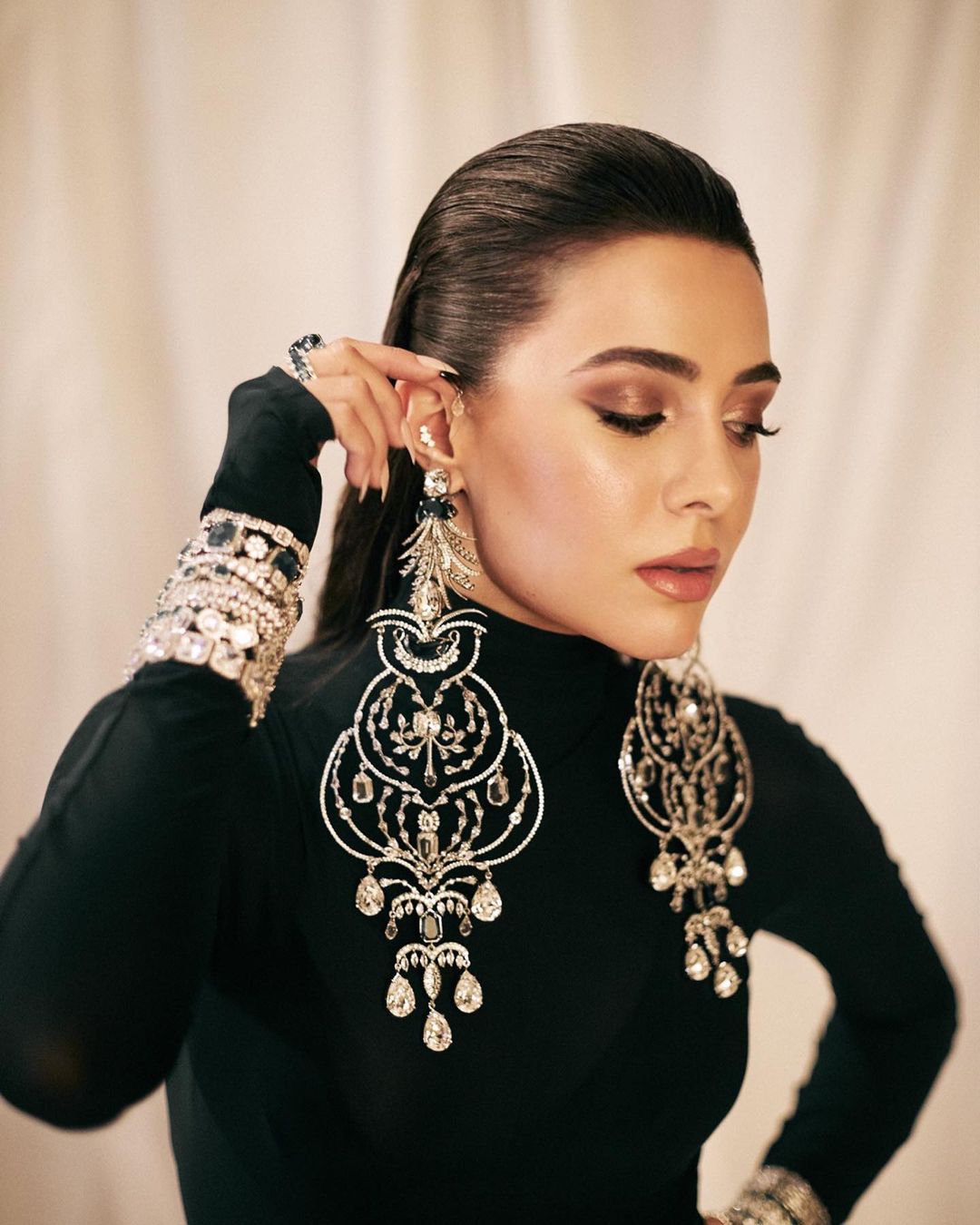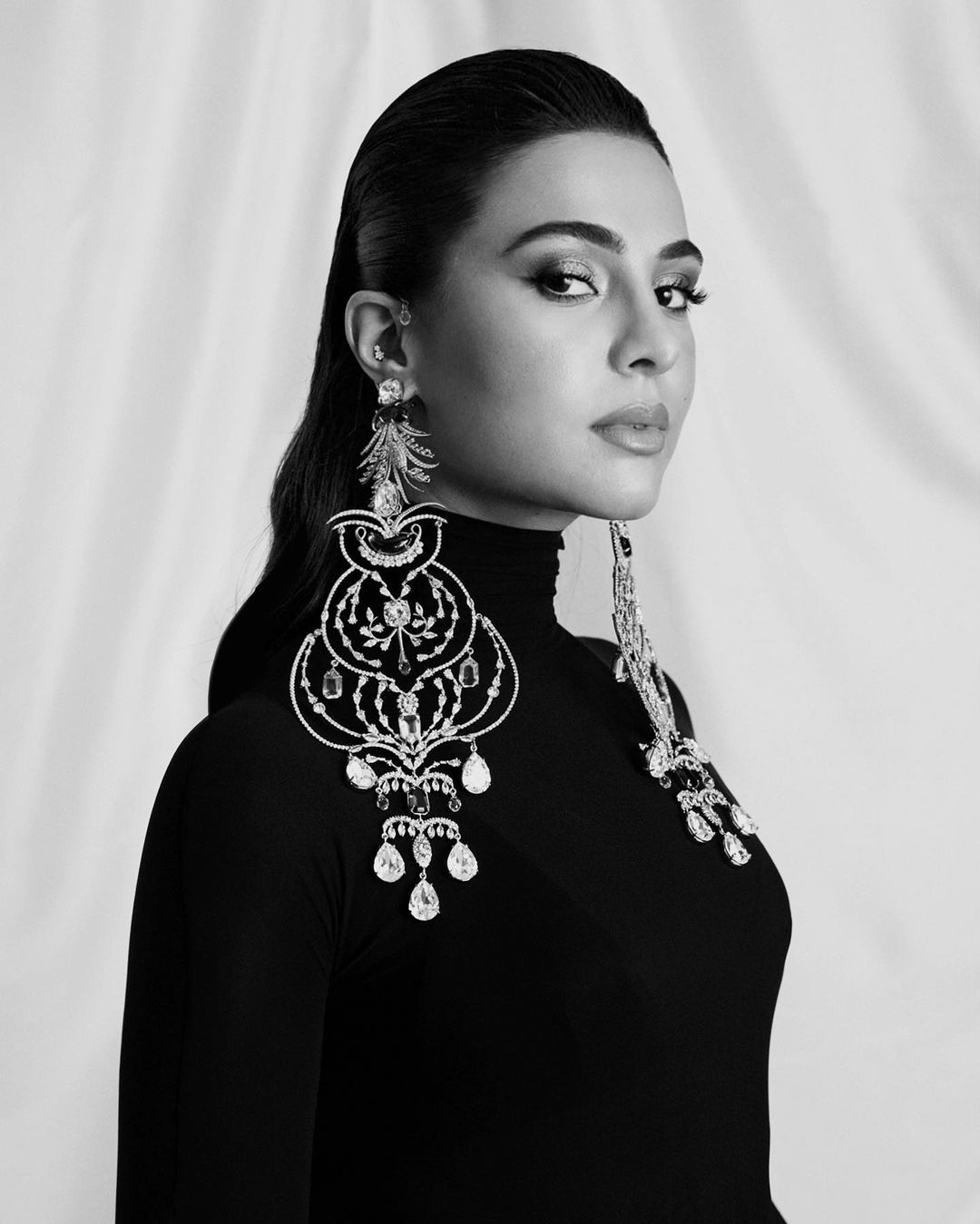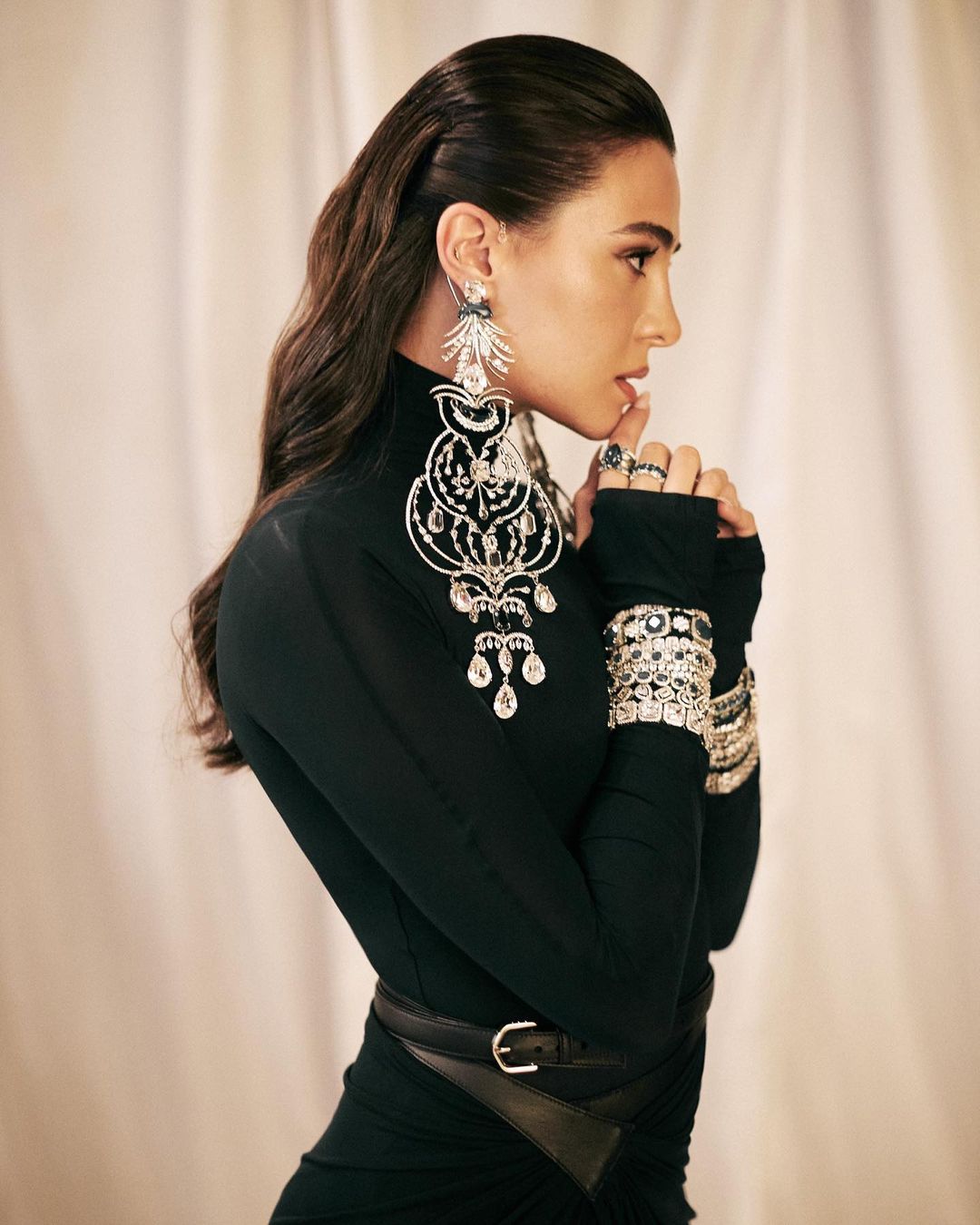 The pair, seen on Tania, Iis handcrafted in over 40 hours with a royal chandelier-like silhouette that is encrusted countless quality crystals and jade green cabochons. The fashion designer paired the jewels with her statement all-black dress from Maison Alaia. It's is available on request at Rs. 55,000.
Tania Shroff in Le Palm Fish Couture Earrings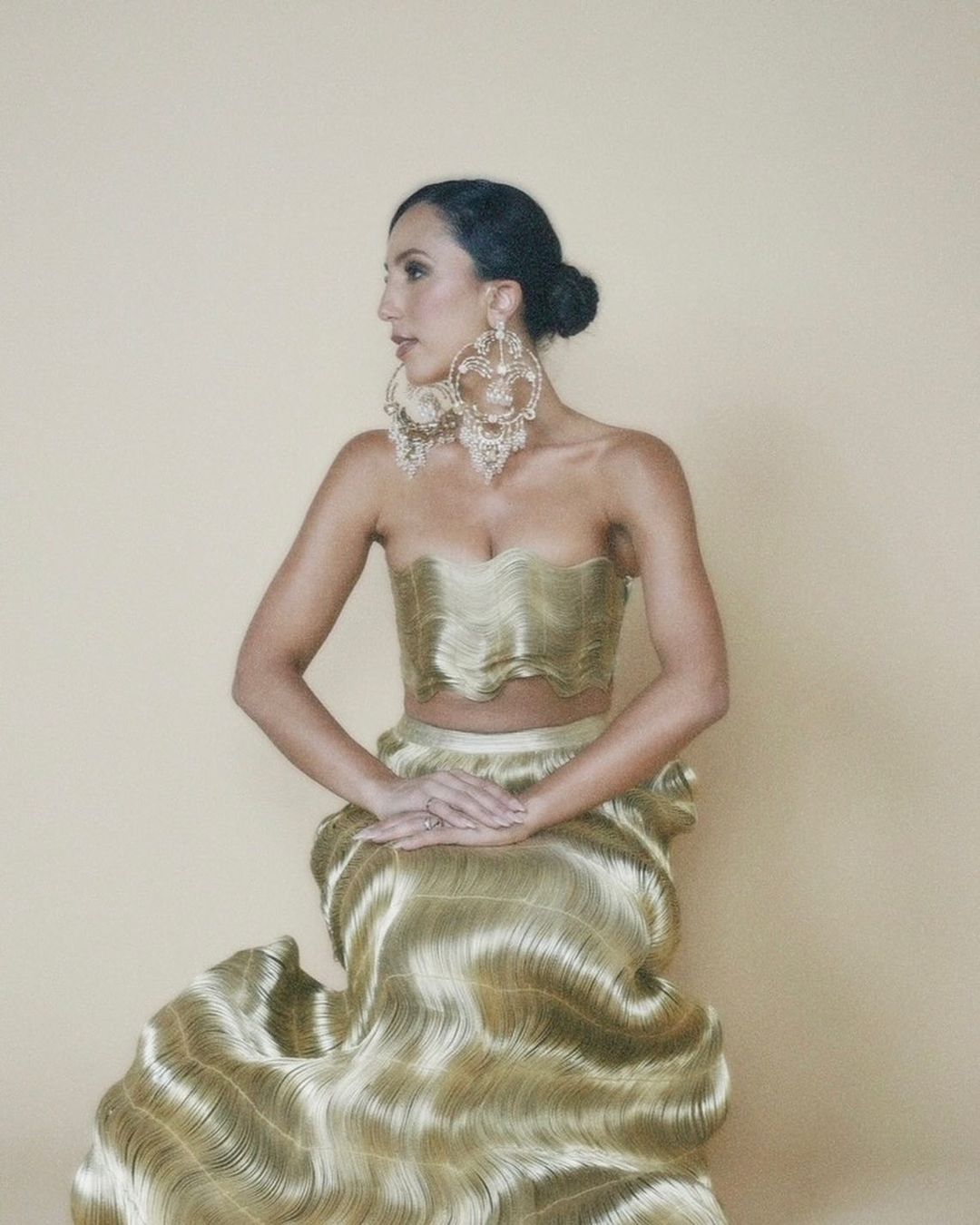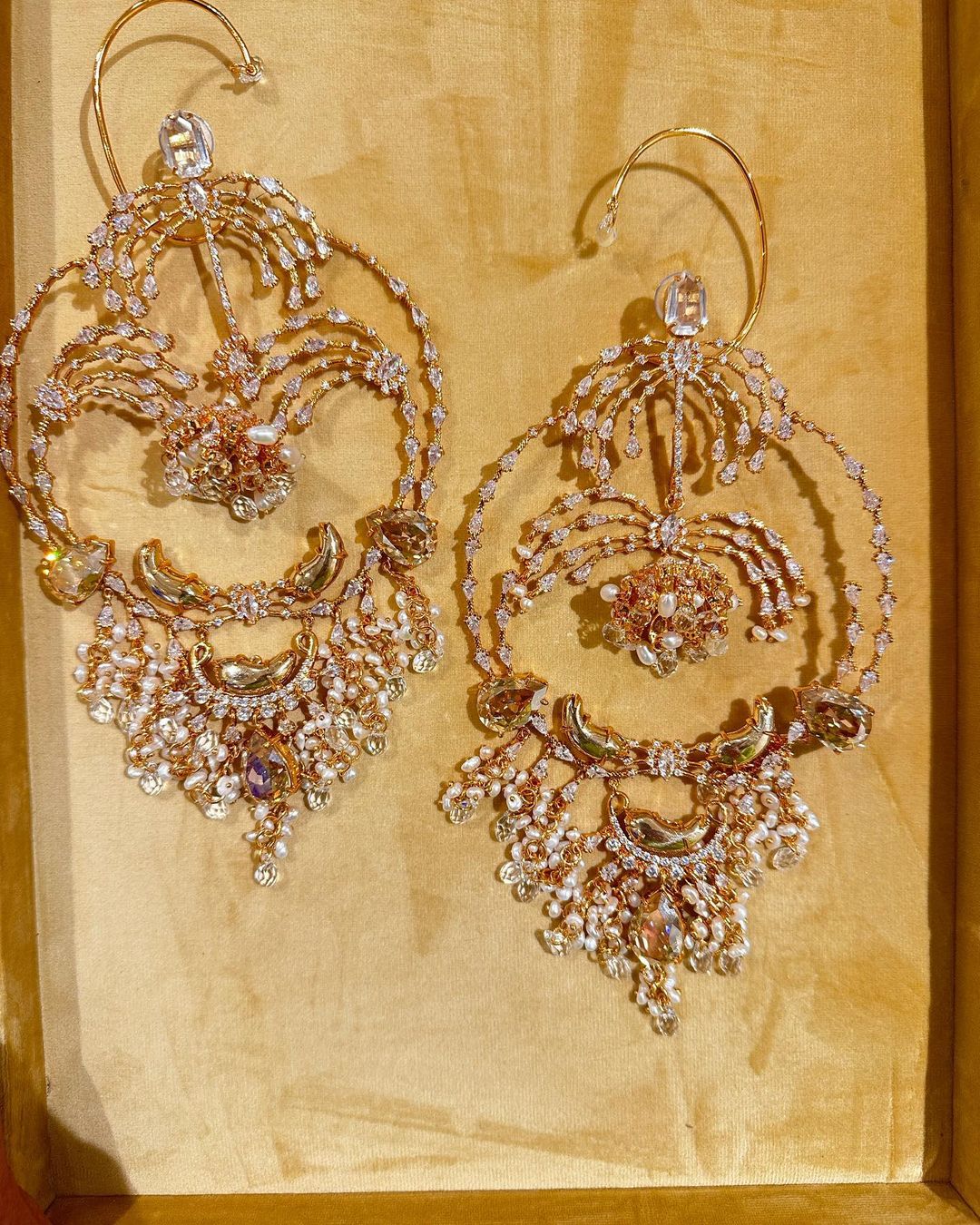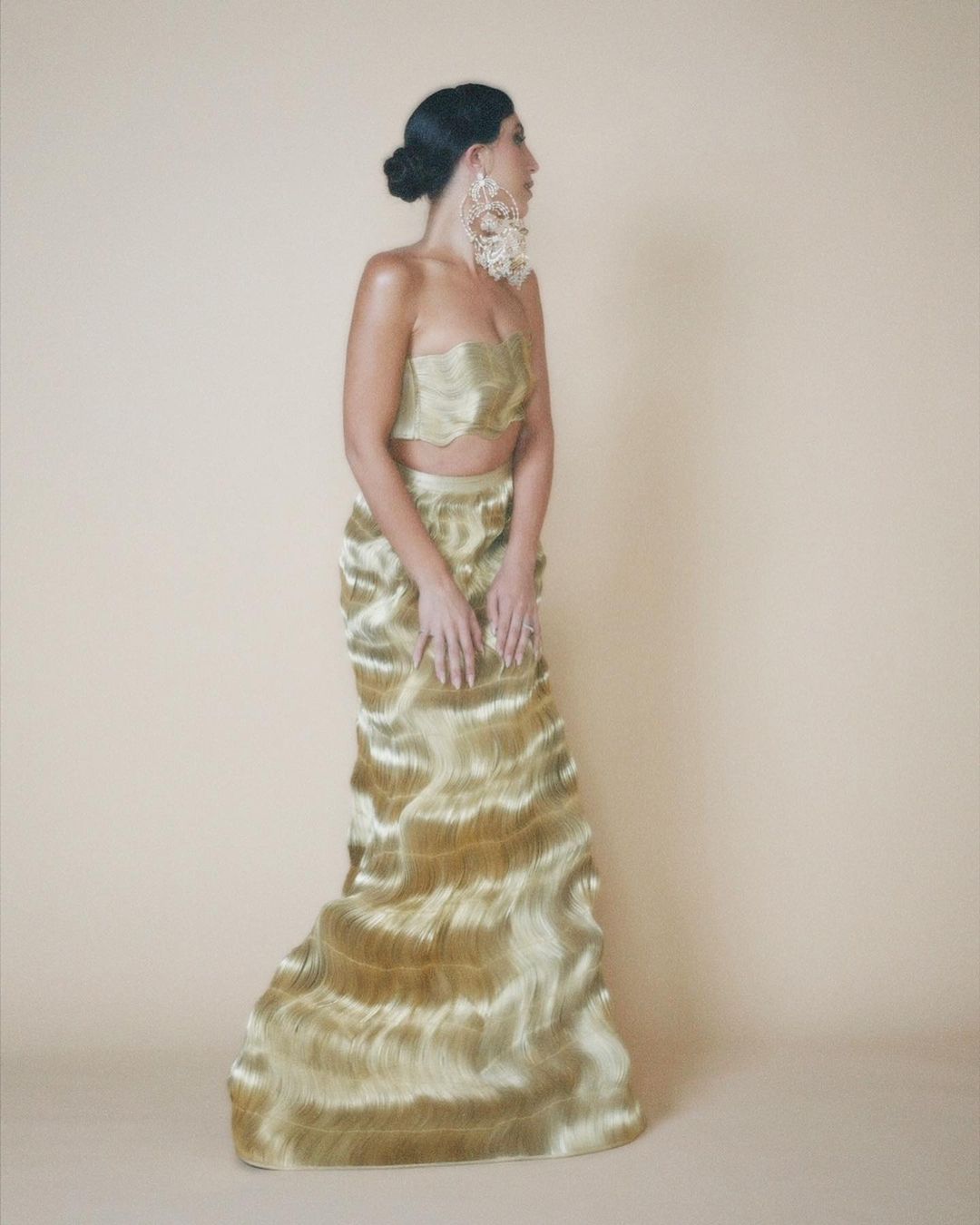 At an opportunity to display its inimitable craftsmanship, Outhouse envisioned timeless pair for Jasmin Hekmat, creative director and founder of Cult Gaia. The 22k gold plating of her earrings was made to match her metallic co-ord from designer Rimzim Dadu. The palm resembling motif, Faena, underwent a regal update and was finished in champagne crystals and baroque pearls. The pair is on sale at Rs. 28,500.
Kaabia Grewal in Le Palm Serefina Couture Earrings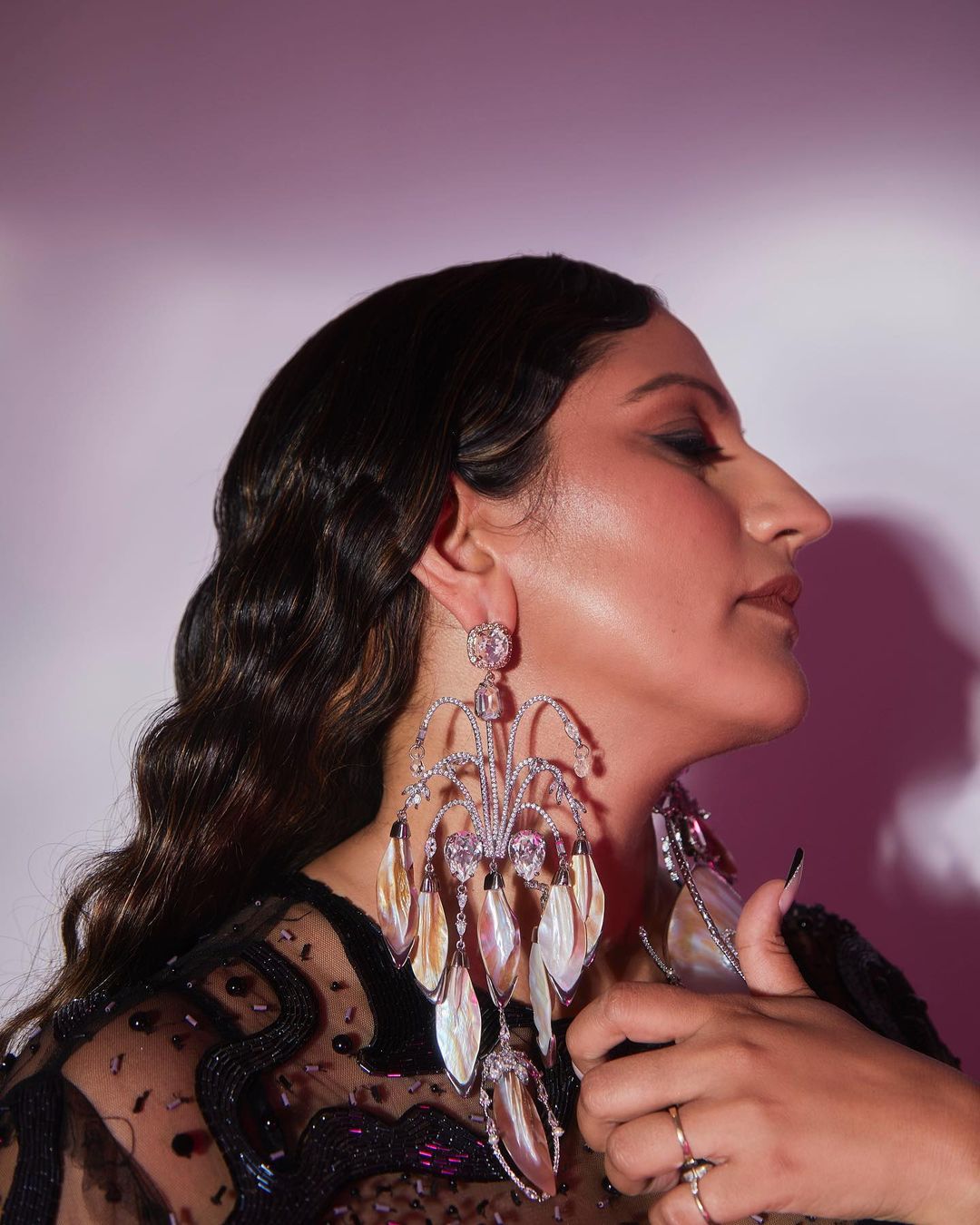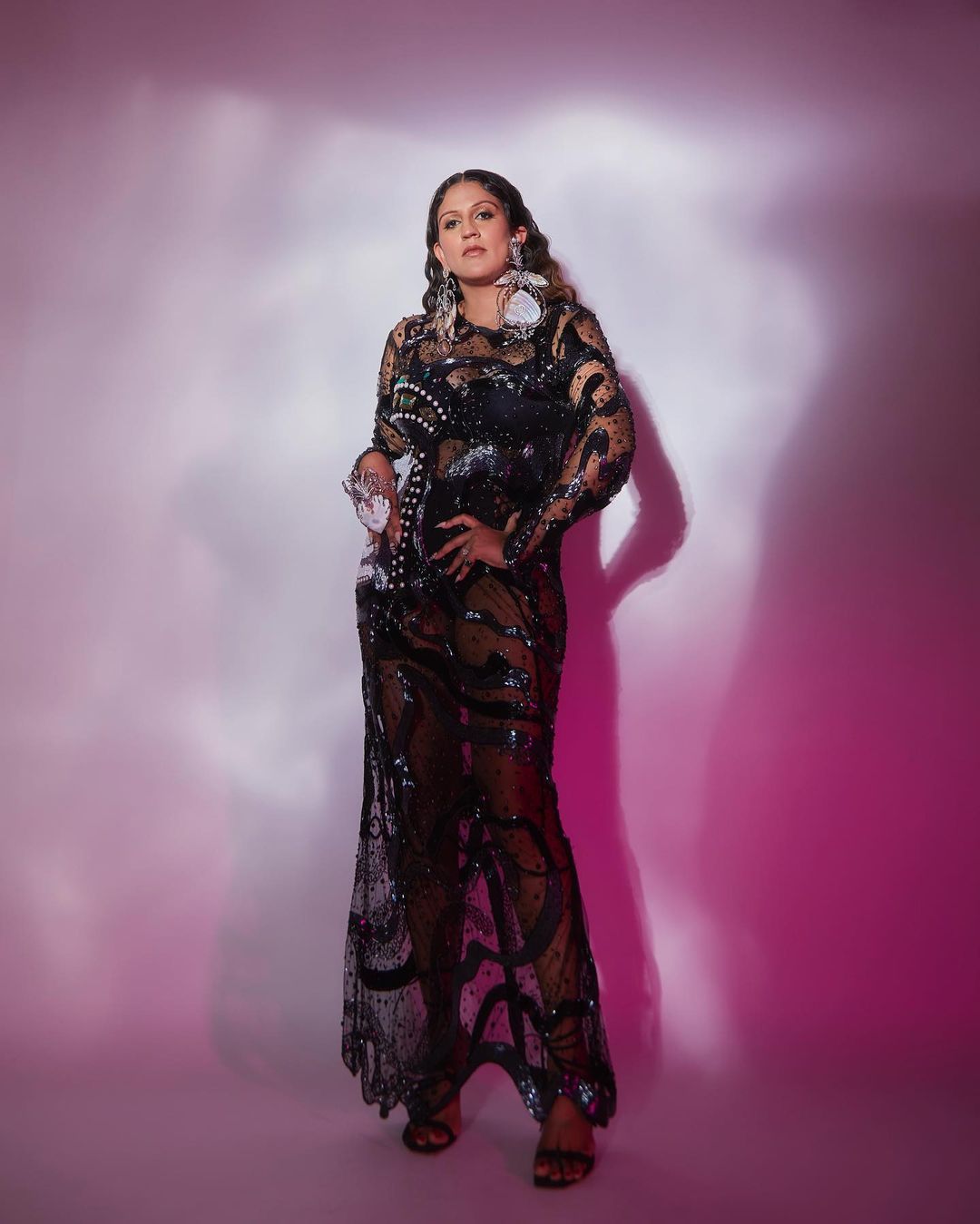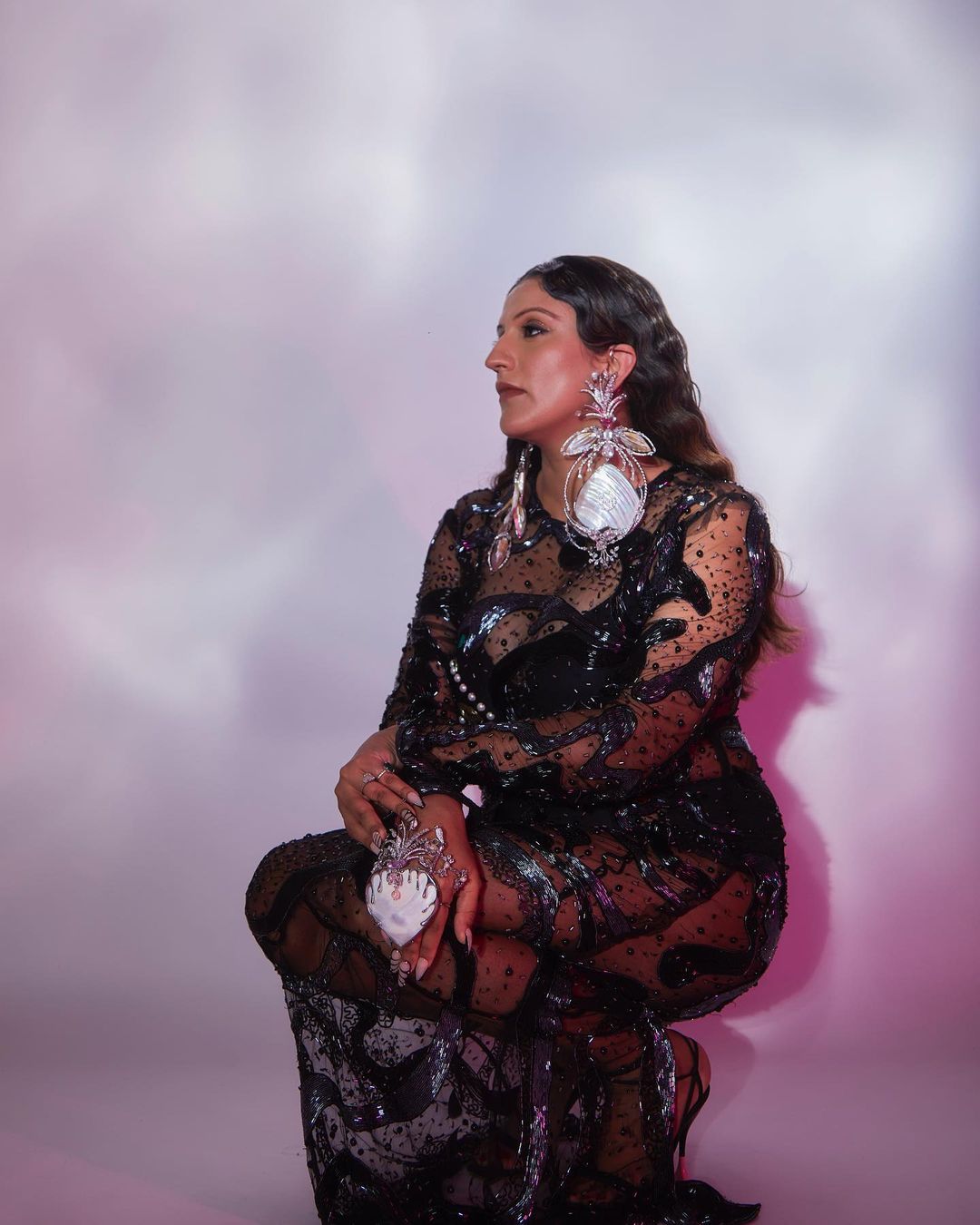 Mother-of-pearl is custom-carved to a shells to create Kaabia Grewal's tropical-inspired earrings. An arresting interplay of these shells is seen with a mix of marquis crystals and cubic zircons. It's base metal is illuminated with a 22K gold plating.
Sasha Grewal in The Tourmaline Couture Cape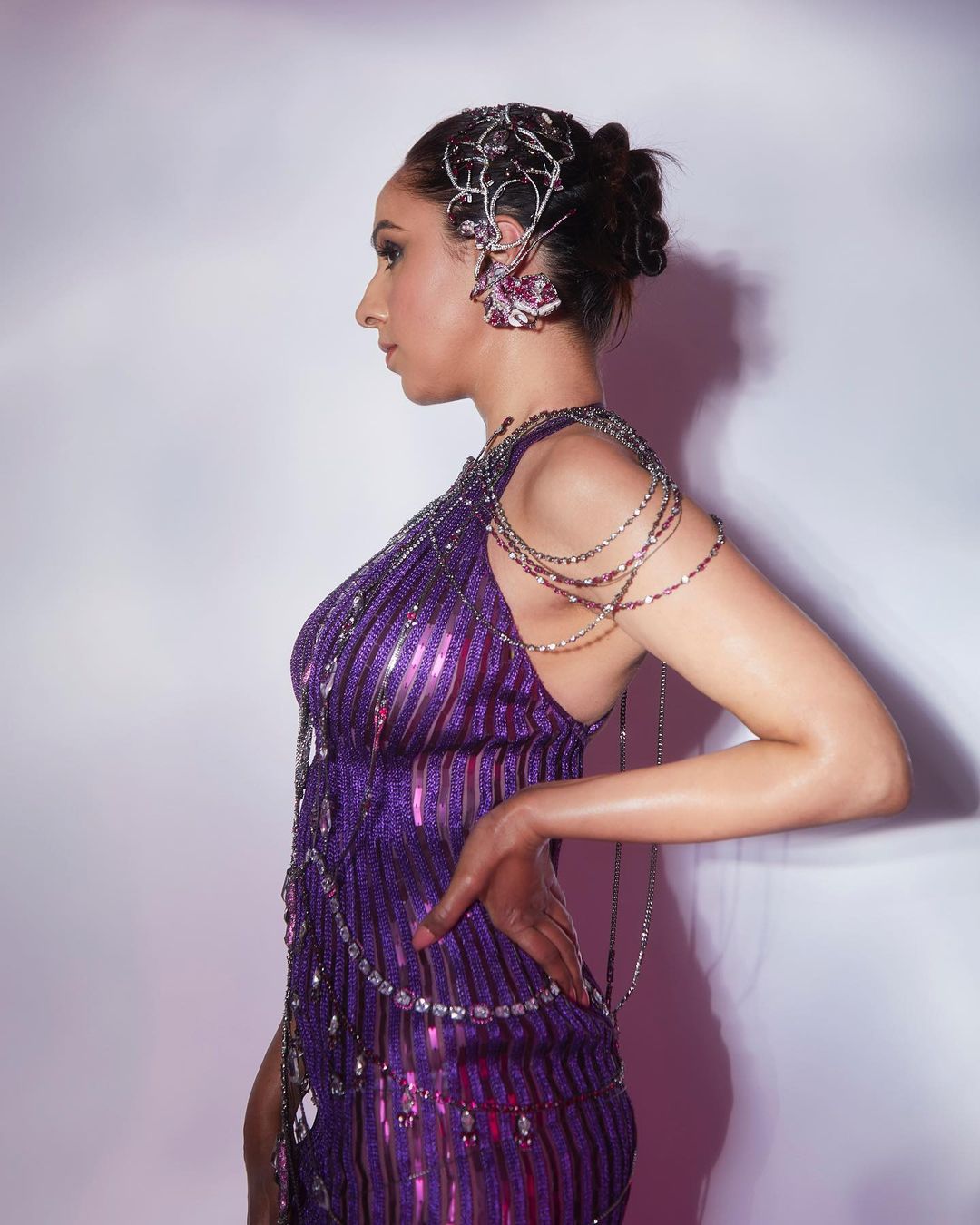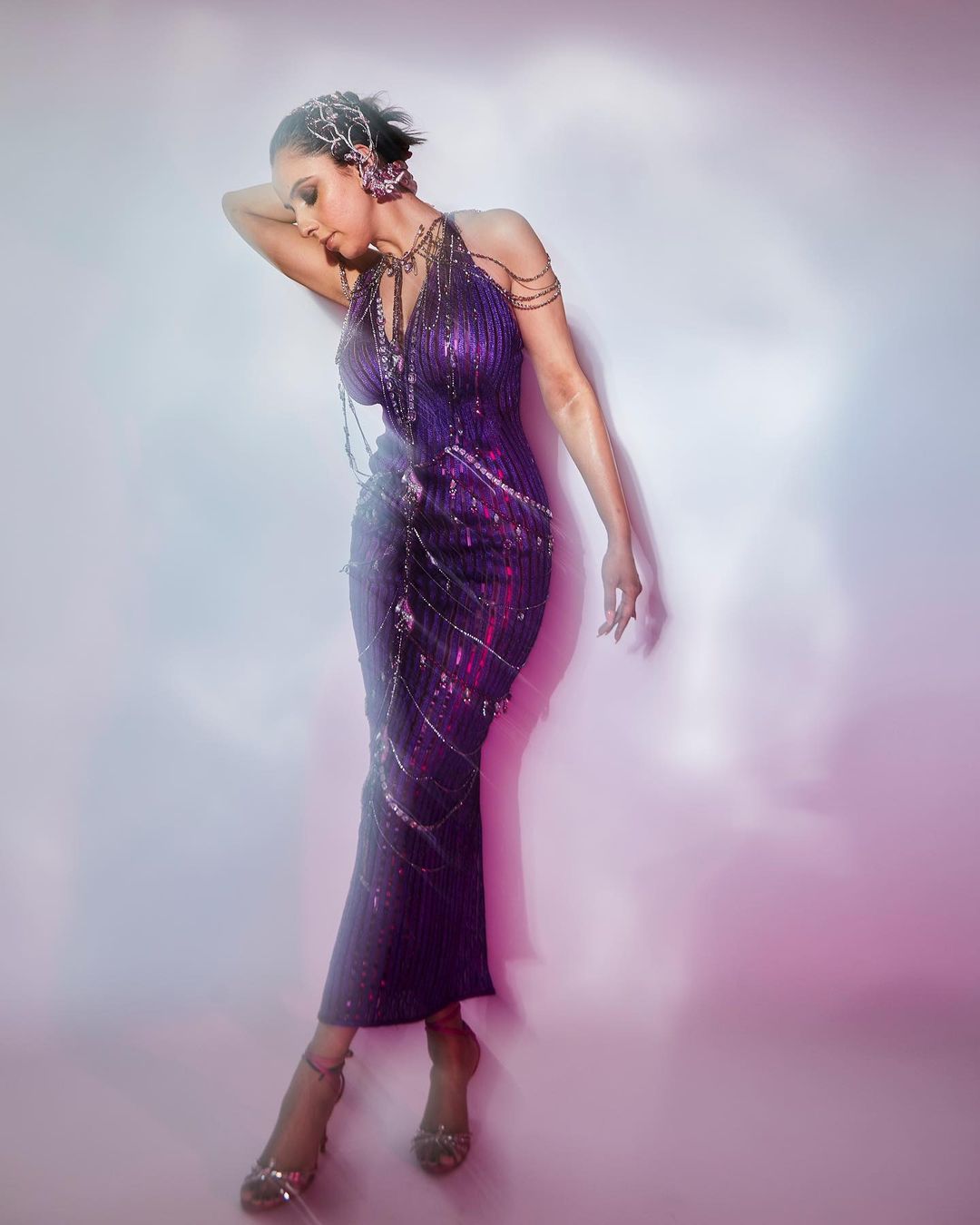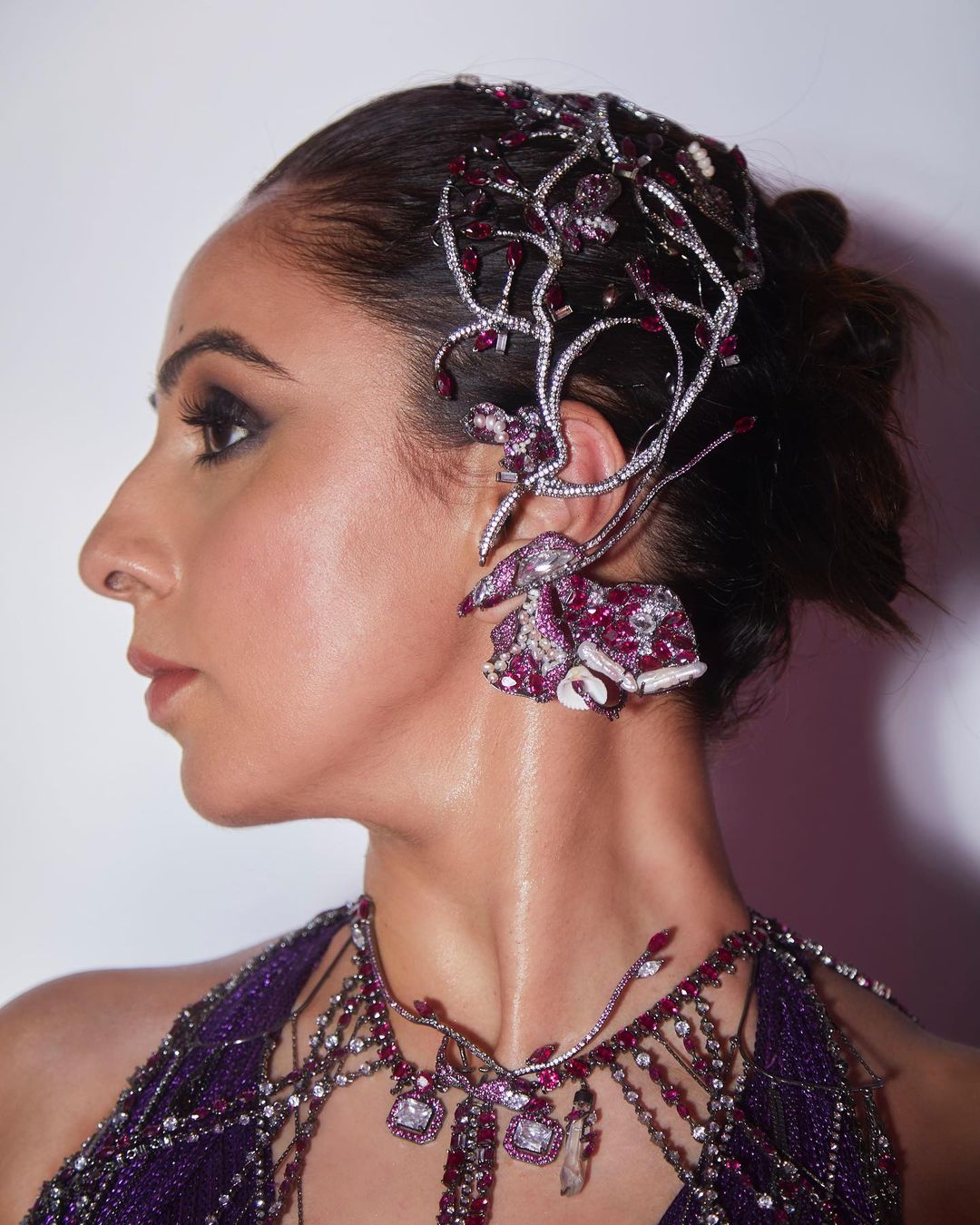 Presenting an exquisite allure, the jewelled cape seen on Sasha is handcrafted with interwoven layers of stringed crystals. In tints of tourmaline and silver, the cape adds the OTT factor to her bodycon dress. Sasha is also captured in a complementing ear cuff.
Marina Ruy Barbosa in Outhouse Resort Bridal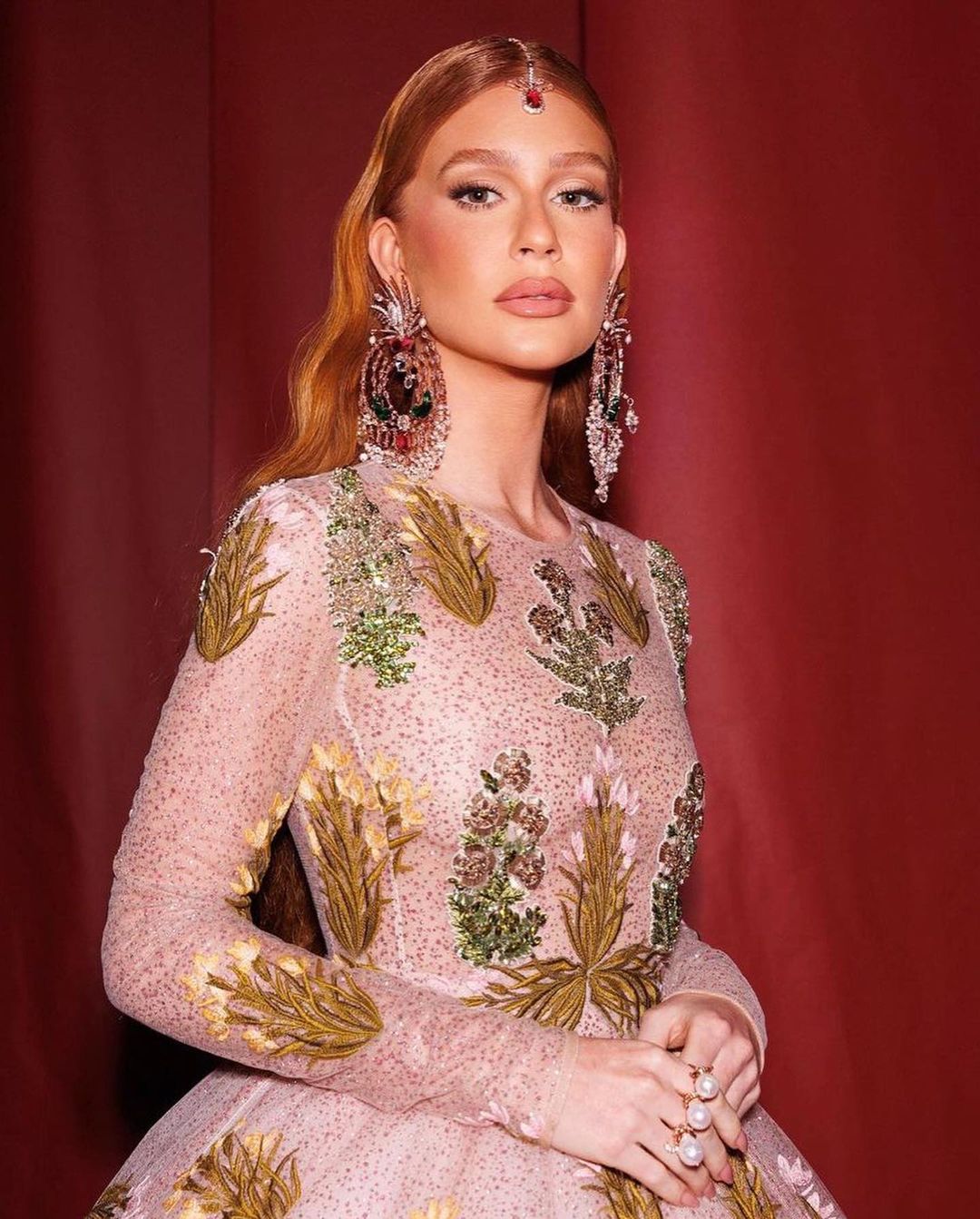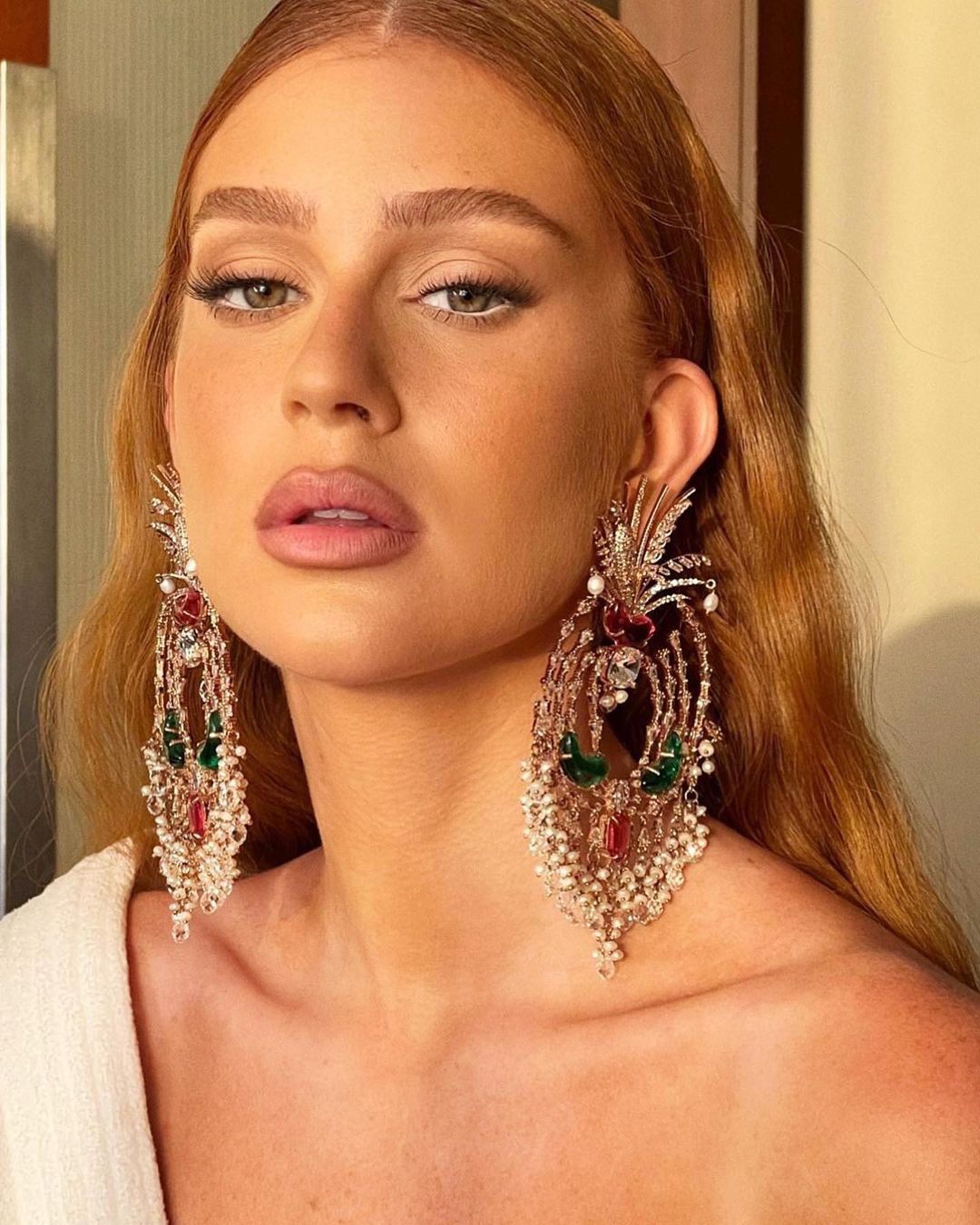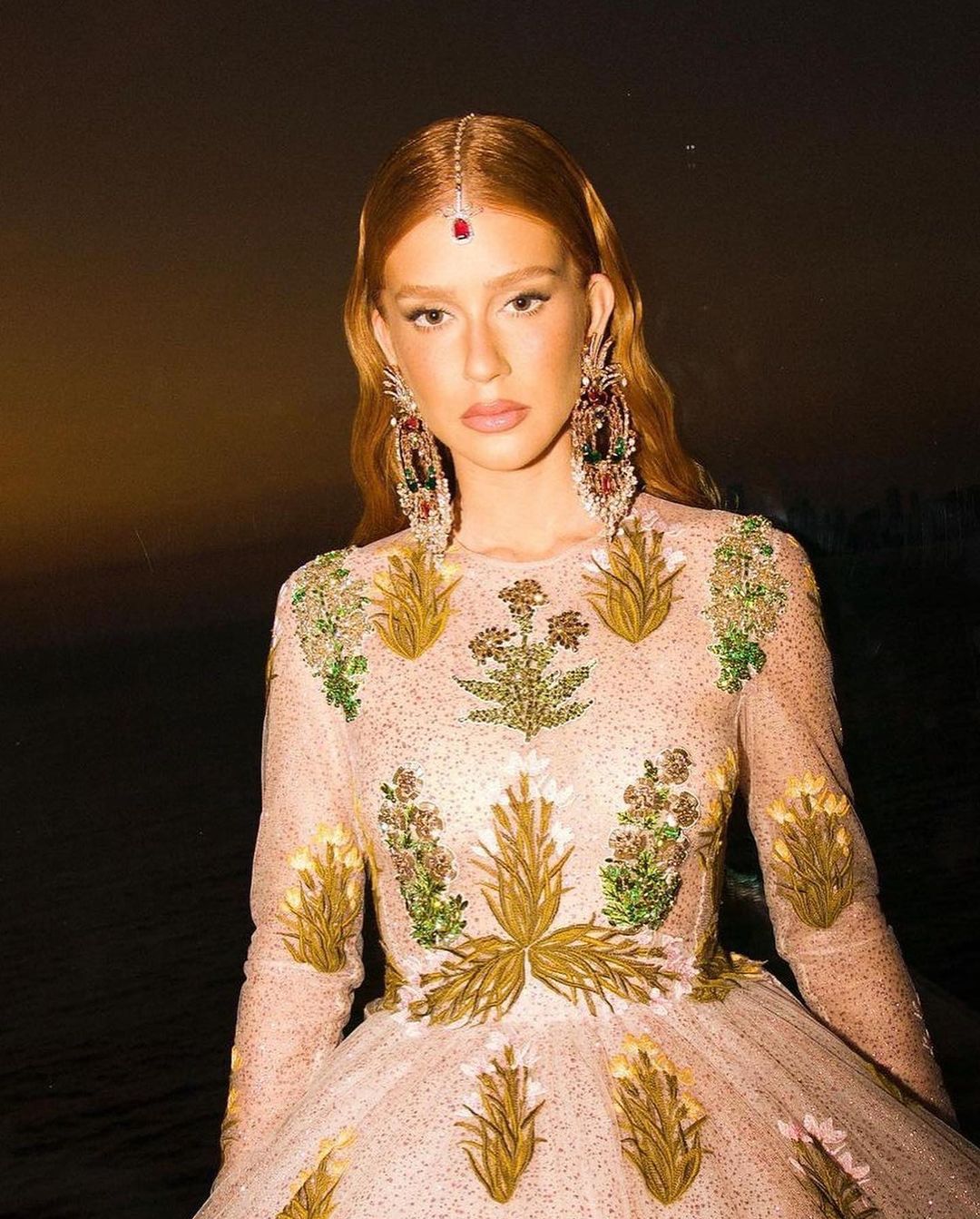 Earrings from the House's newest collection, Le Palm, are styled by actor Marina with a dress by Giambattista Valli. With highlights of coral hues, the Palm le Grande earrings perfectly complete her tropical-inspired look. It's finished with cubic crystals, vintage rose and jade green cabochons, signity gemstones, and mini pearls.
Young Emperors in Outhouse Archival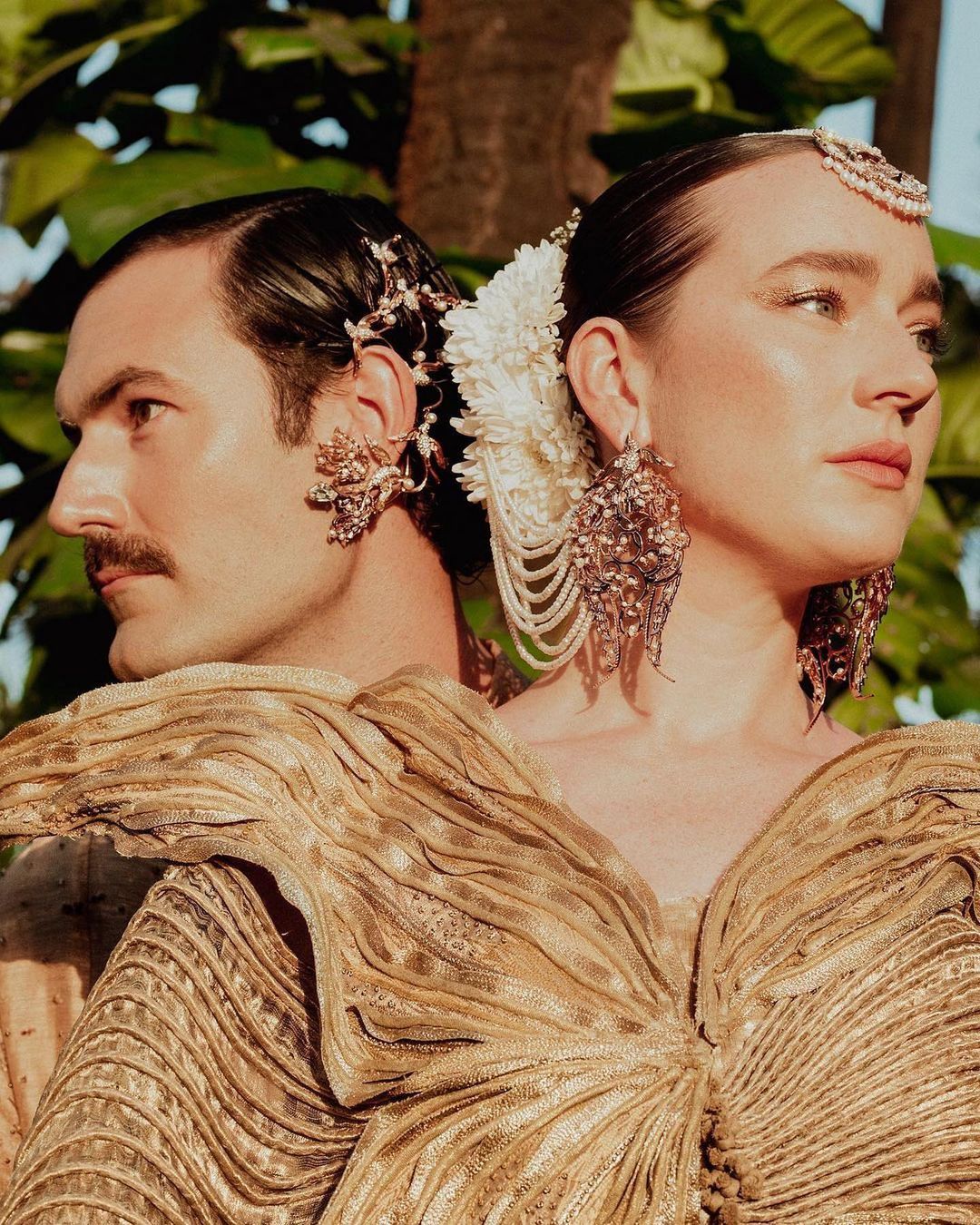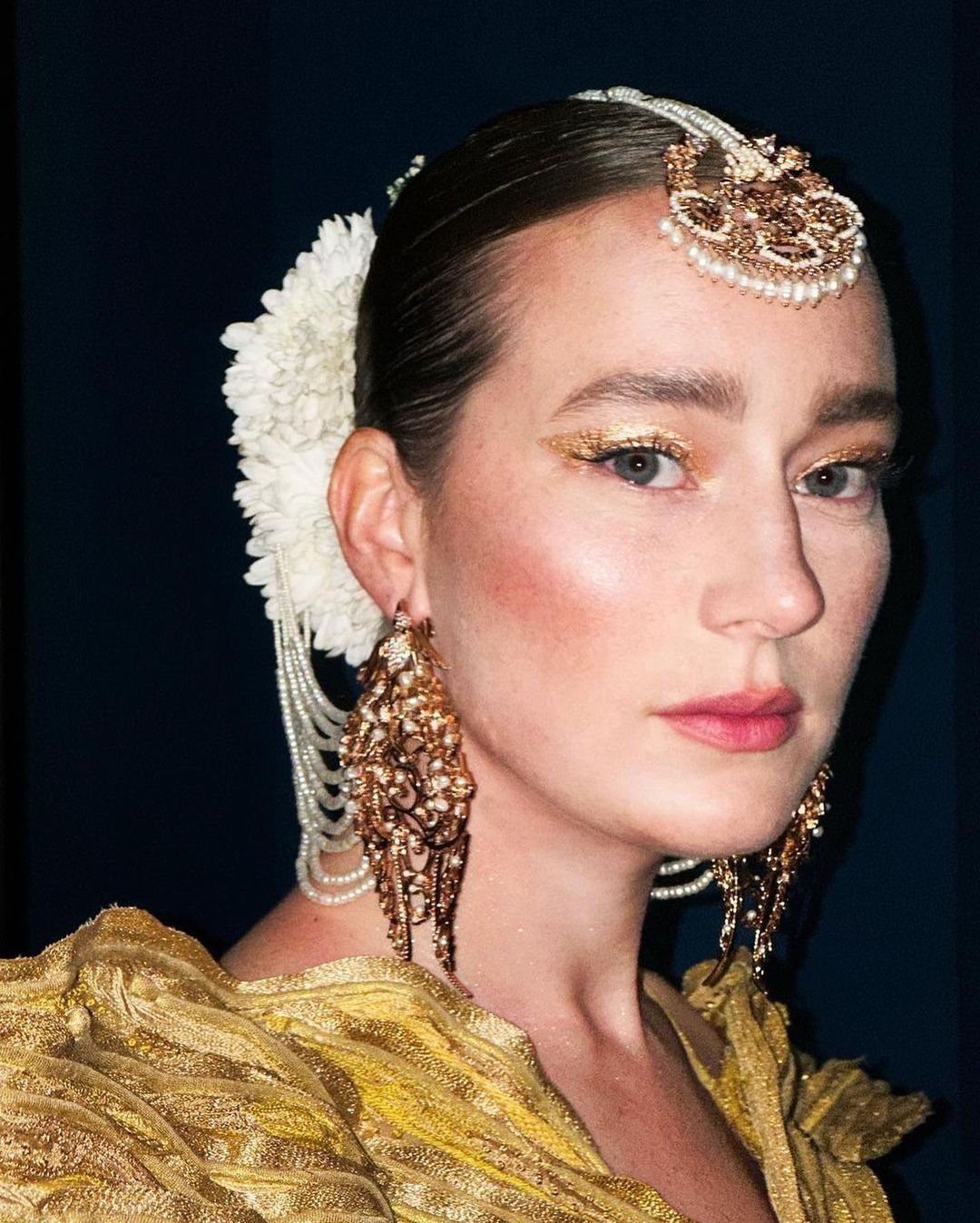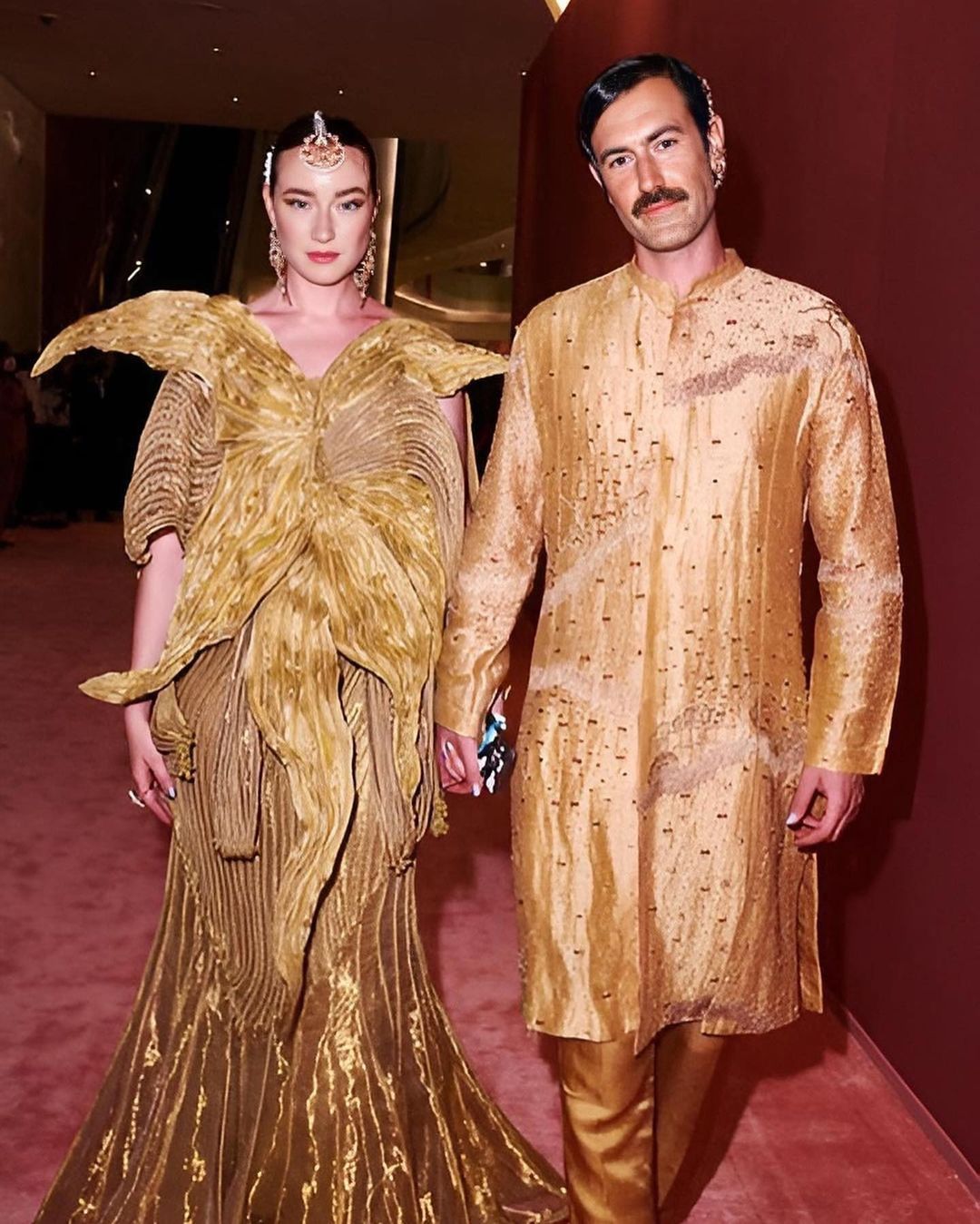 When you think of the red carpet, you think - vintage, classic and extravagance too - and to present this myriad, we styled the Young Emperors in Outhouse Archival. The global influencers presented contemporary sophistication at the fashion event, the largest in India this year.