Gold jewellery: A Part of Your Everyday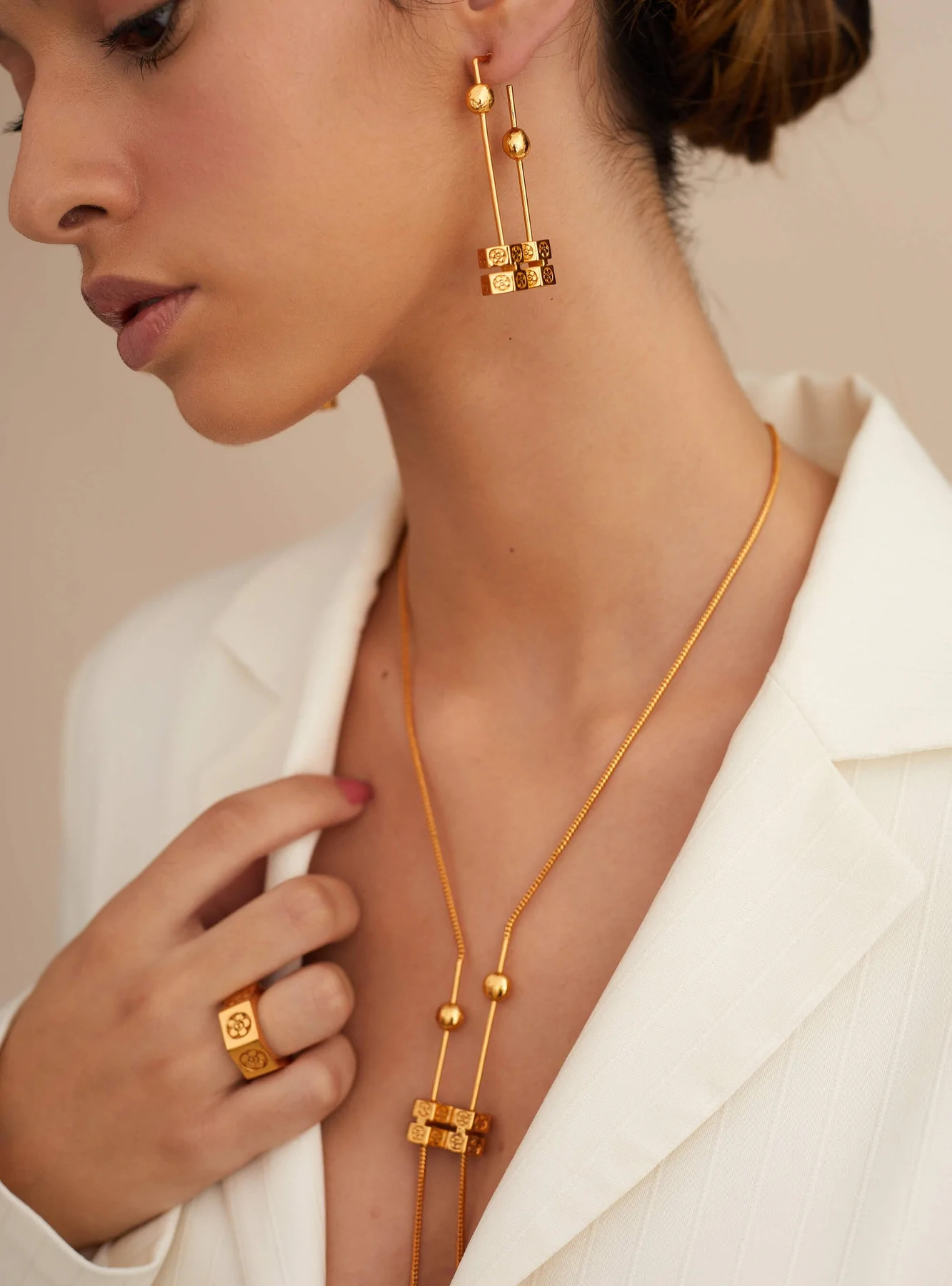 The last few seasons have seen a rise in bold maximal styles and ever since they arrived, we've loved our dainty ones more. While big and bold is now reserved for outings and parties, the dainty pieces have elevated to the title of 'everyday jewellery'. Often in gold, sometimes in silver, dainty jewellery is like a woman's best friend (the age of diamonds being is passé). Budgets may range from small to large, but gold jewellery fits into all - that's what sparked this trend. 
Style begins with gold earrings everyday
As an add-on to your oversized tee or as a sparkle for your office shirt, gold earrings by Outhouse are made to match your minimal mood. Small pieces are intricately crafted by the House, ensuring longevity and a luxurious appeal. 
Gold bracelets that make the perfect stack
Elegant gold bracelets by Outhouse can be worn solo for all eyes to go on their details or can be stacked for a fuller look. You can pair any bracelet with a watch for your work day. 
Statement gold rings to bedazzle your fingers
Flaunt your hand while typing an email, taking notes or doing small chores because the gold rings will be on your fingers. These solo statements are available at Outhouse. 
Gold necklaces on your Wishlist
It's a happy moment when you found the gold necklaces you've wanted. Wear them individually to achieve striking simplicity or layer two together for an edgy look. 
Delicate gold lanyards are a must-have
The perfect gold lanyards for the multitasker in you are crafted at Outhouse. Use them in four ways while you're on the go - simply as a necklace, attached to your facemask, sunglasses or spectacles, or to hold your earpods.
Handcrafted by the House, the featured 22k gold plated jewellery is dainty and additionally lightweight for you to slip on every day. Its contemporary aesthetics are unmistakably gleaming and promise to stay in your closet for days to come. Available to shop online and at all OH boutiques.