Designer Jewellery Store in Mumbai
Stirring the hearts of everyone who enjoys a minimal and surreal retreat, the
Outhouse Bombay Boutique infuses a sense of design finesse and a joyful escapism
into the bustling city of Mumbai.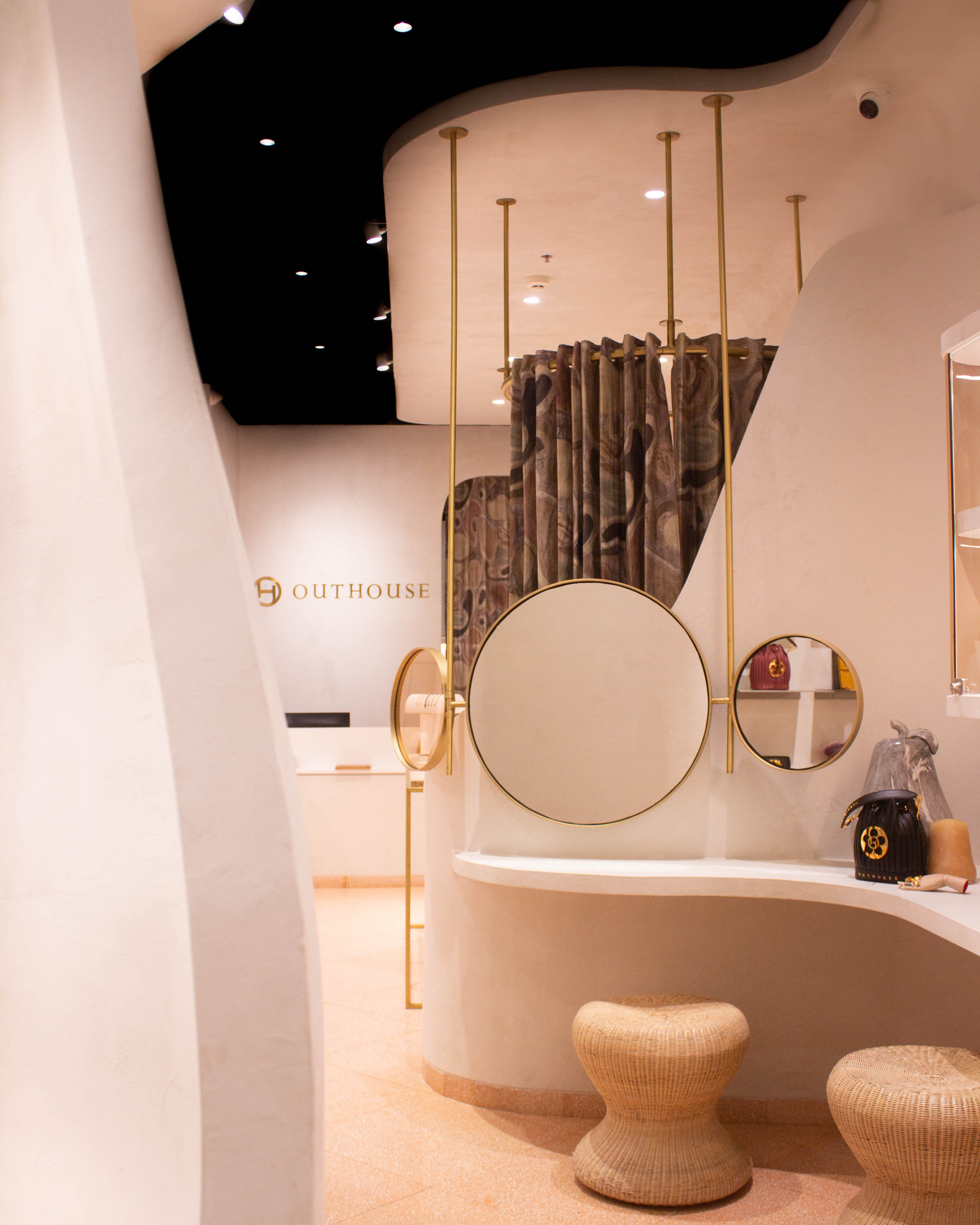 A soothing melange of colours and materials embraced by the nature of the Greek Cyclades, the Outhouse Boutique is a true delineation of Kaabia & Sasha's travels around the world.
Presenting an unconventional take on a jewellery boutique in Mumbai, the store features organic forms that transcend into the alluring pieces on display and make the artistry stand out.
The noteworthy accents of minimalistic decor reside in a space full of serene aesthetics and delicate designs inspired by the elements of the ethereal Cycladic Architecture, merging clean modernism with coastal elegance.
Juxtaposing monolithic forms with the dynamic creations of the House, the flagship store showcases an idea similar to the casting and carving of a piece of jewellery. An immersive experience of luxury jewellery in Mumbai, the store is created in organic elements of fluted glass and metallic accents in places. It also reflects the divine spirit of the city by featuring an iconic wicker bench, which is designed exclusively by The Wicker Story.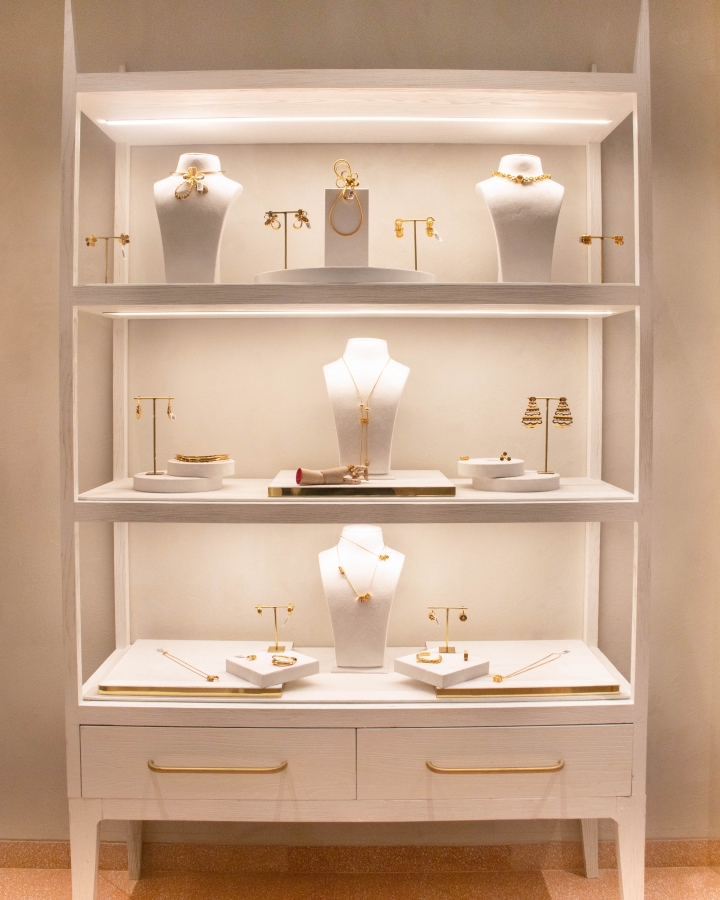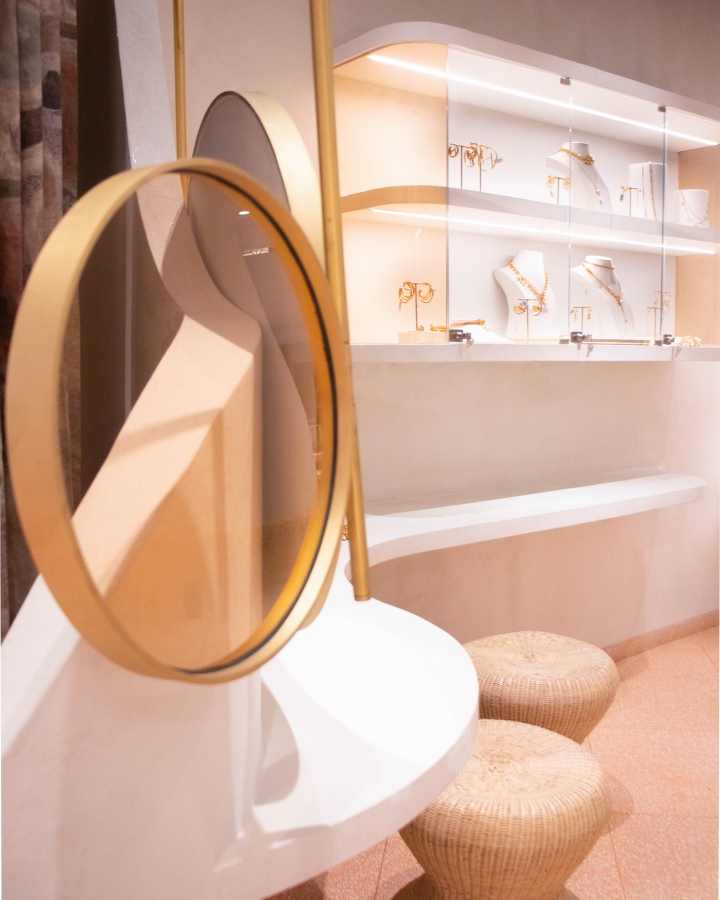 The perfect destination to purchase statement jewellery in Mumbai, designers Kaabia & Sasha continue to push the boundaries in design, not just with jewellery but surreal interiors as well. With designs that imbue a sense of continuity and sculptures that are rooted in earthy minimalism, one can essentially explore all the iconic creations of the brand that are on display in this serene environment.
Known to some of the finest and most renowned names, the store also showcases some of the best celebrity jewellery pieces in Mumbai- think elegant designs in resplendent details making a statement through the sumptuous interiors of the store.
A foray into a confluence of artistic features and design aesthetics, Outhouse manifests this space exclusively created for the connoisseurs of high art & culture.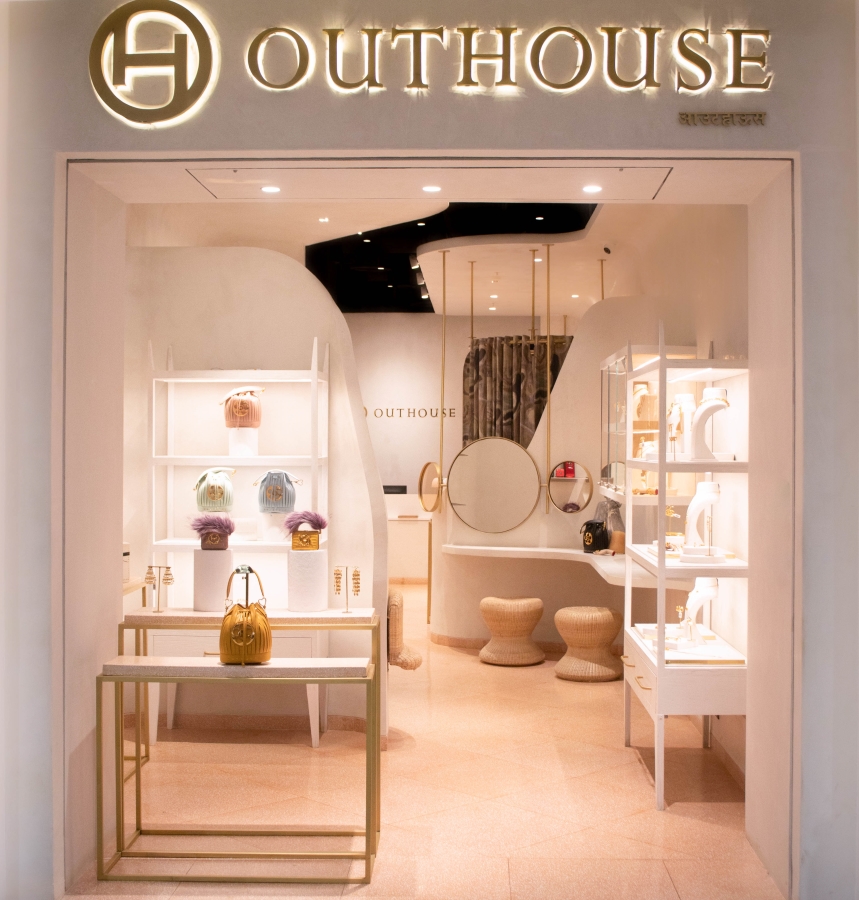 Outhouse Jewellery - Mumbai Store Address:
Outhouse,
3rd Level, Palladium - Phoenix Mills, Senapati Bapat Marg, Lower Parel, Mumbai, Maharashtra 400013
Call us to schedule an appointment