This year for the India Couture Week'18, Outhouse showcases 'Armis' our Capsule collection from Outhouse Couture in collaboration with
renowned Designer Amit Aggarwal, a master of modern and innovative couture to explore the evolution of the forces of nature in cocoons to
breaking the chrysalis.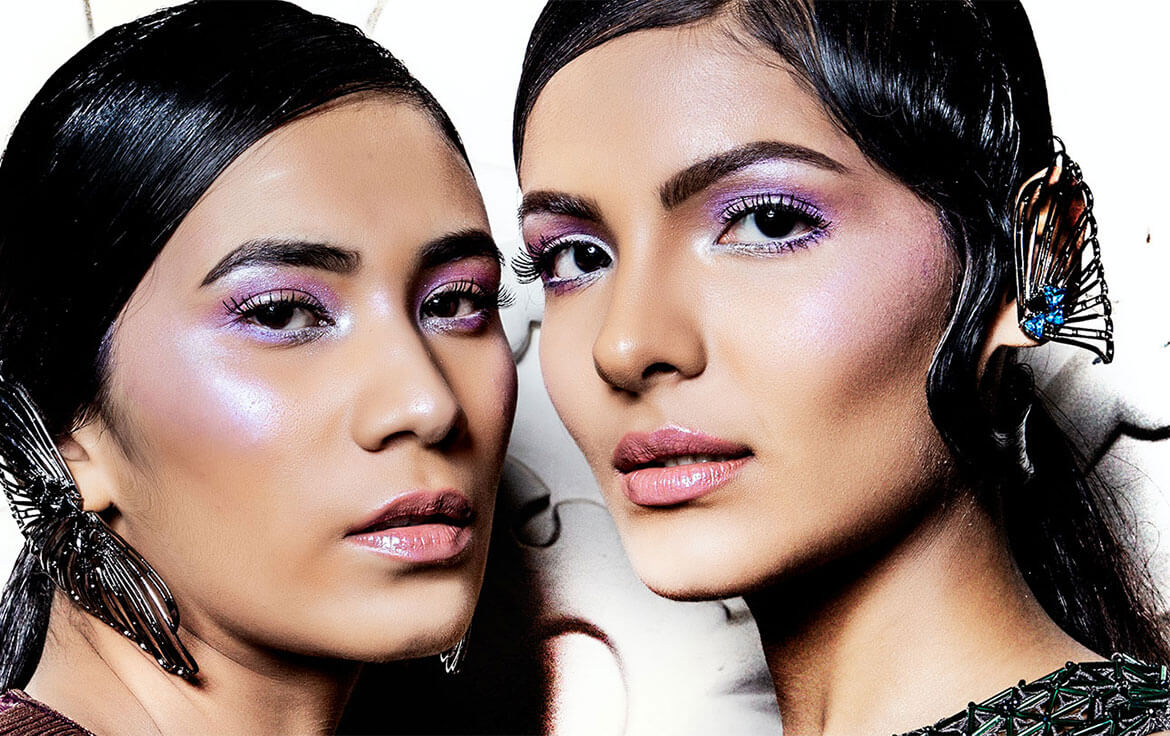 'On a journey of metamorphosis as vulnerability becomes vitality, the enchanting butterfly blooms in an armour of mythical and raw beauty.'
Outhouse in collaboration with Amit Aggaral launched its couture collection Armis at the India Couture Week 2018. A Concoction from the Coccoon,
the artisanal pieces were an expressive amalgamation as two design houses came together in an aesthetic pursuit.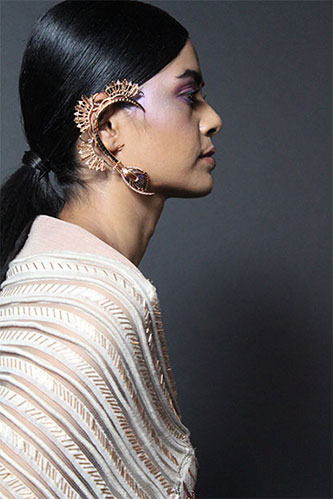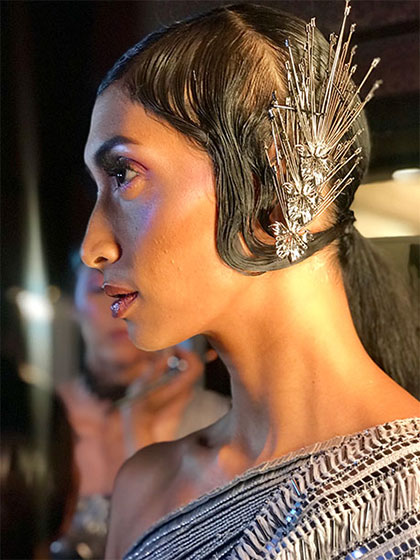 The couture collection explores the multifacetious personality of the butterfly highlighting the fragile creatures' strong and bold nature in our designs. The range depicts the melancholic mood of the journey sparring with feminine rose gold and gunmetal, a fluctuation synonymous to the struggle in evolution.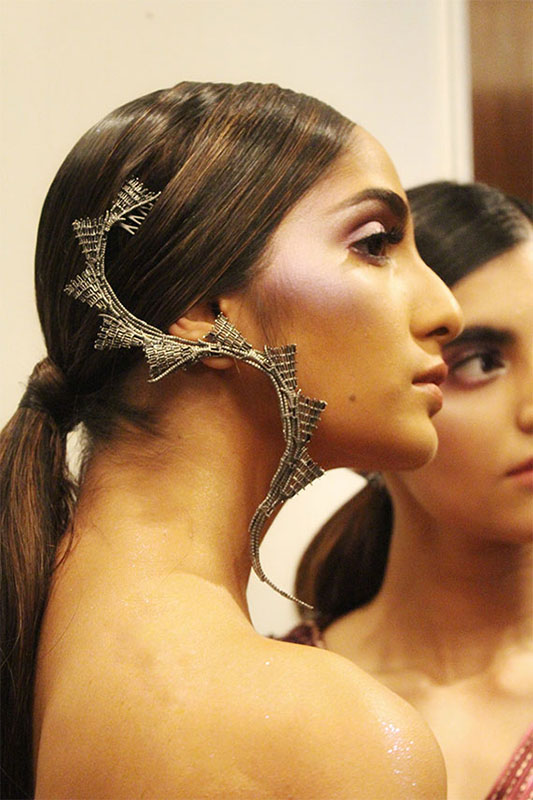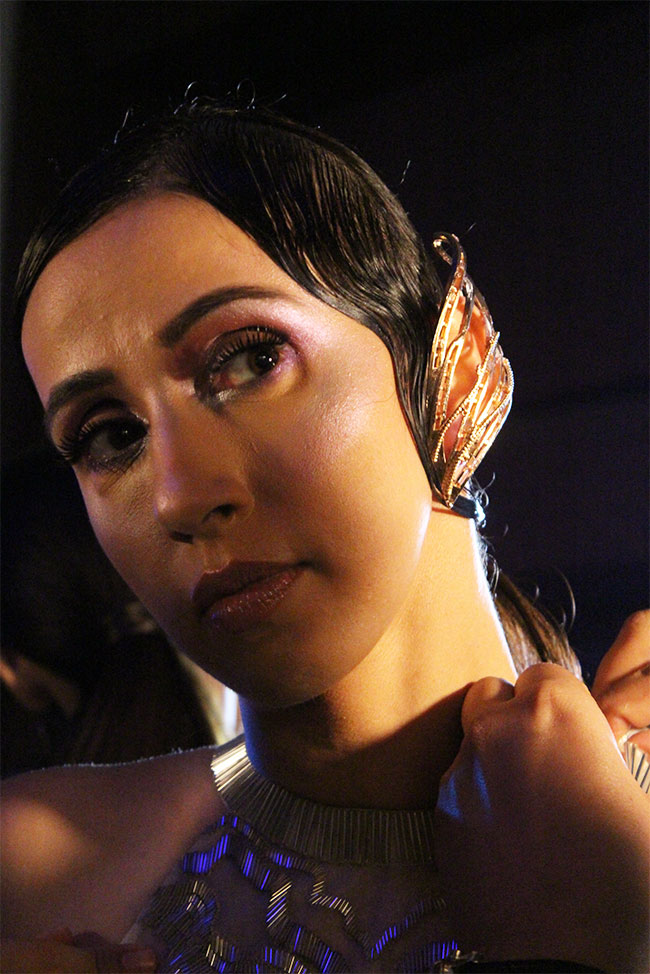 Outhouse champions individuality through our intricate craftsmanship of each piece with high regard to uniqueness in exploring design. This collection mimics the strong and feminine force that journeys through life's trials and tribulations through the life cycle of the majestic butterfly.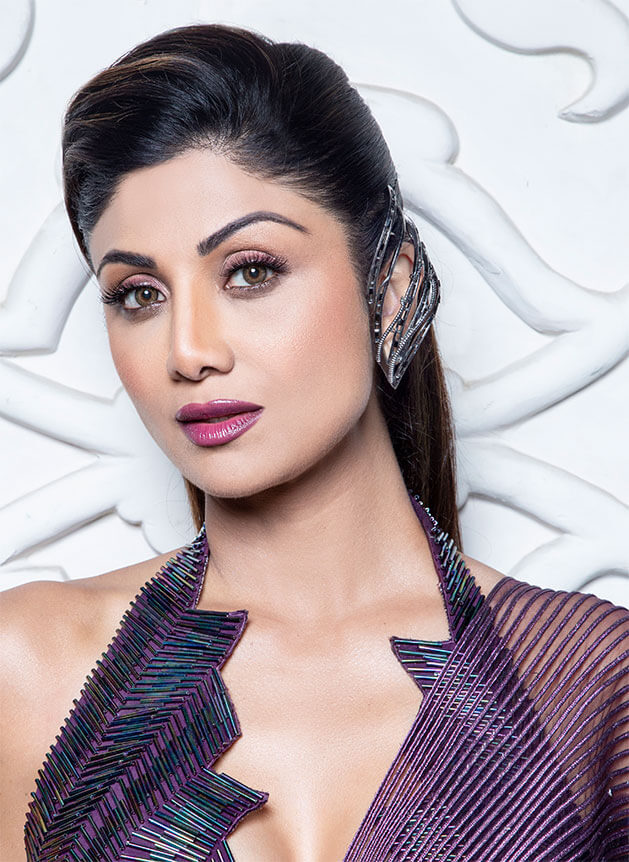 The Showstopper Shilpa Shetty wearing statement ear cuffs from the capsule collection Armis at India Couture Week.