Outhouse is an everlasting romance between Kaabia & Sasha's passion for jewellery and love for storytelling. Their learnings of craftsmanship, luxury and design are synonymous not only to the jewellery they create but also to the retail experience the brand offers.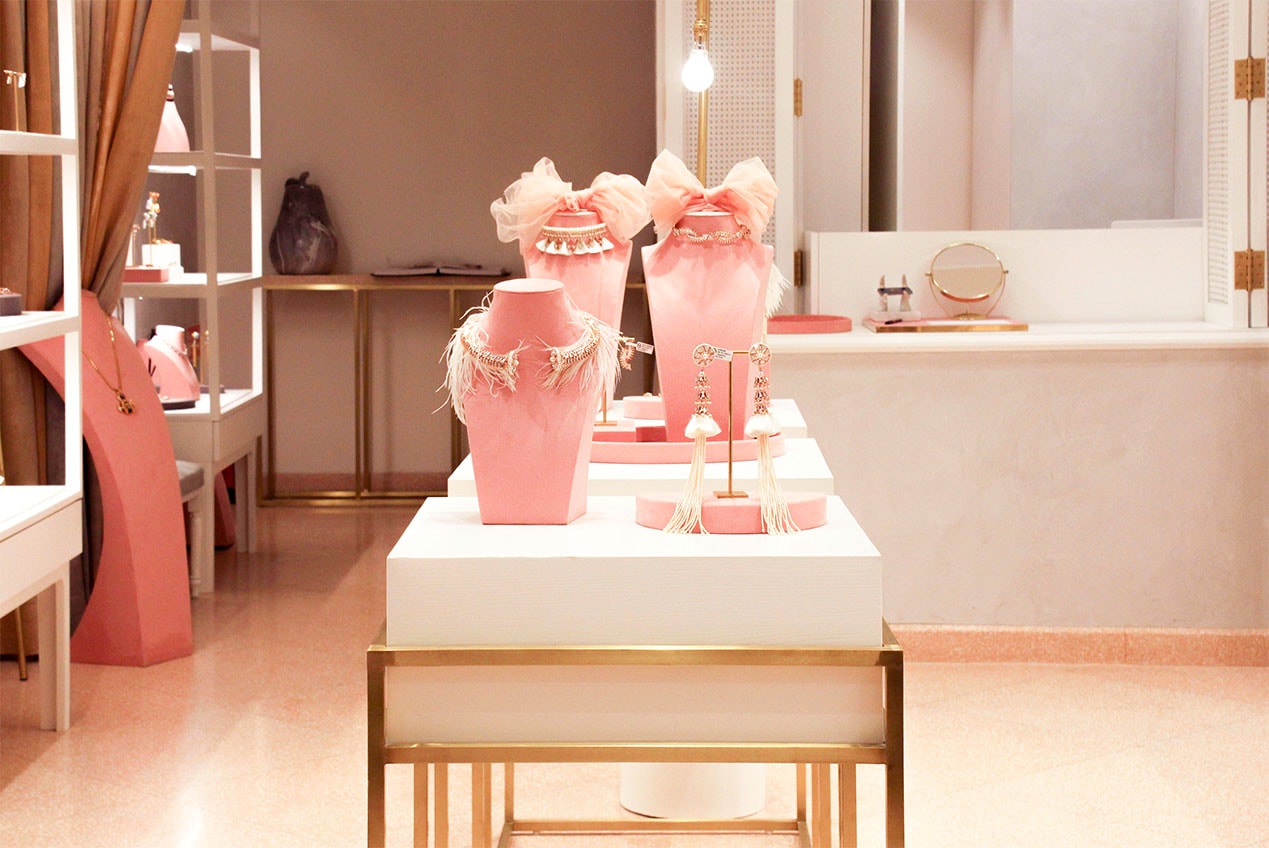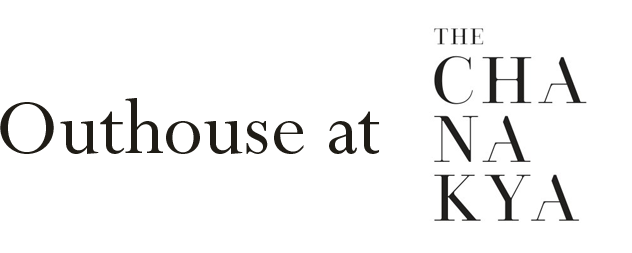 Outhouse is known for its unique, bold and confident unapologetic spirit as well as it's classic nuances.
All these traits and inspirations have been translated into creating our second store in Delhi at The Chanakya.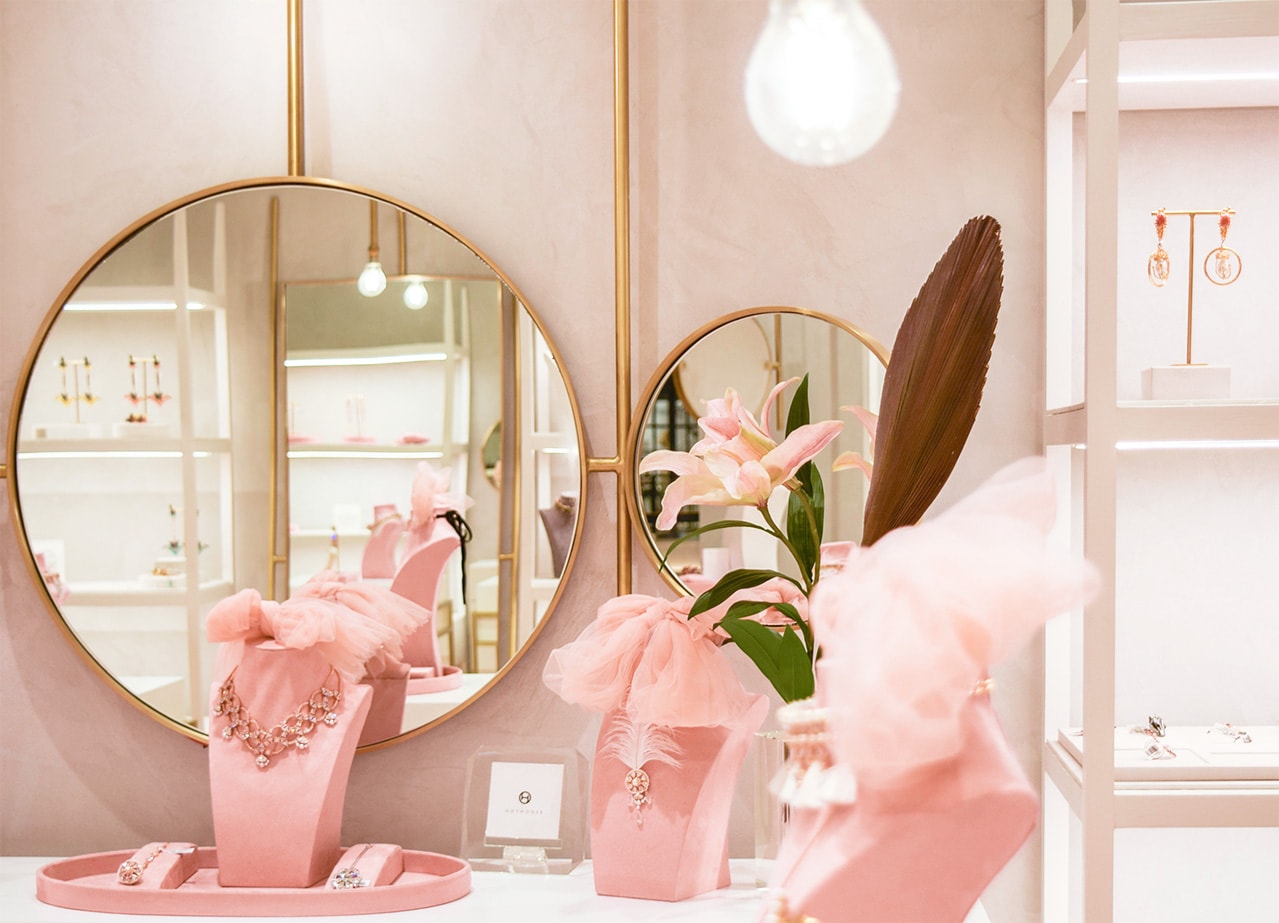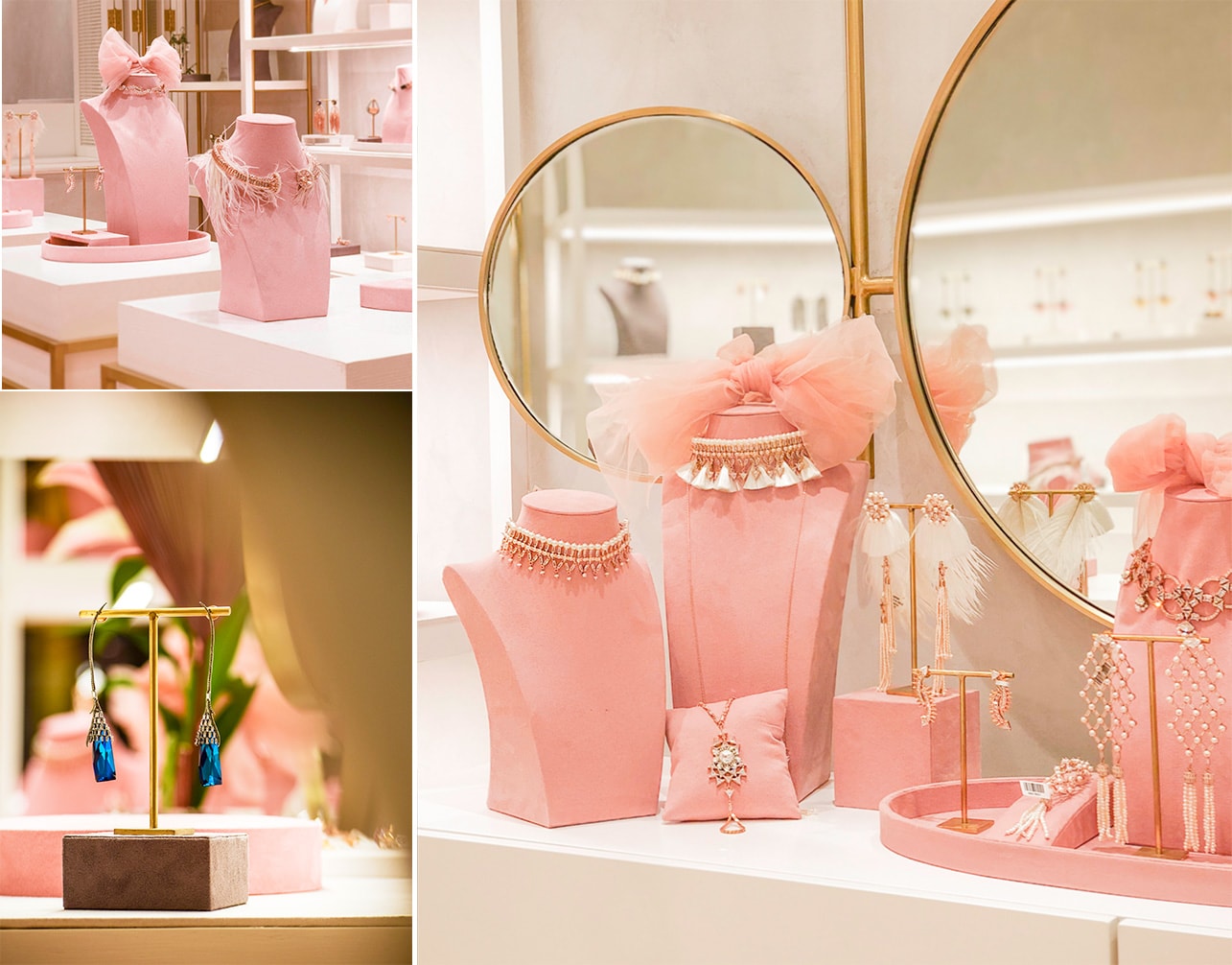 The four hundred square feet space sits in the heart off Delhi located at the DLF
Emporio Mall, Chanakyapuri and shares space with the finest signature brands and designer labels
For this particular store, the design team opted for a minimalistic and luxurious route yet creating a space that adapts to the brand's evolving collection and stylization that goes from bold to elegant from time to time.