IMAGO SS'17 SHOWCASE AT LAKME FASHION WEEK
Outhouse showcased their collection titled 'Imago' which parallels a caterpillar's transformational
metamorphosis into a butterfly with the change in psyche and growth in self consciousness that takes
place within a human in their lifetime at Lakme Fashion Week Spring Summer 2017.

"Our interpretation of the word 'Imago' is 'an idealised
image of oneself'. The collection aims to spread the
message of inner strength through the narrative of the
caterpillar's transformation into a butterfly. It focuses on
showcasing this story through cocoon and butterfly
motifs handcrafted in metal, experimenting with 22kt
rose gold & gunmetal plating."
KAABIA & SASHA GREWAL


Outhouse Founders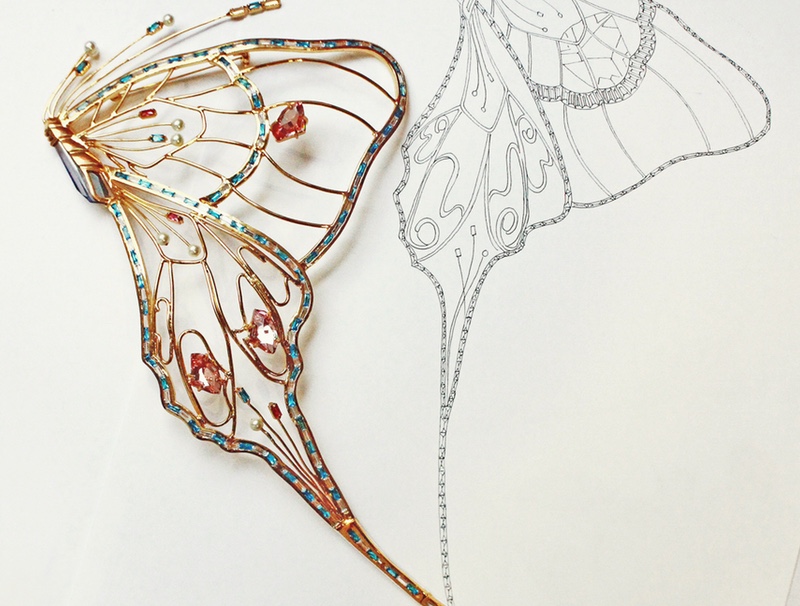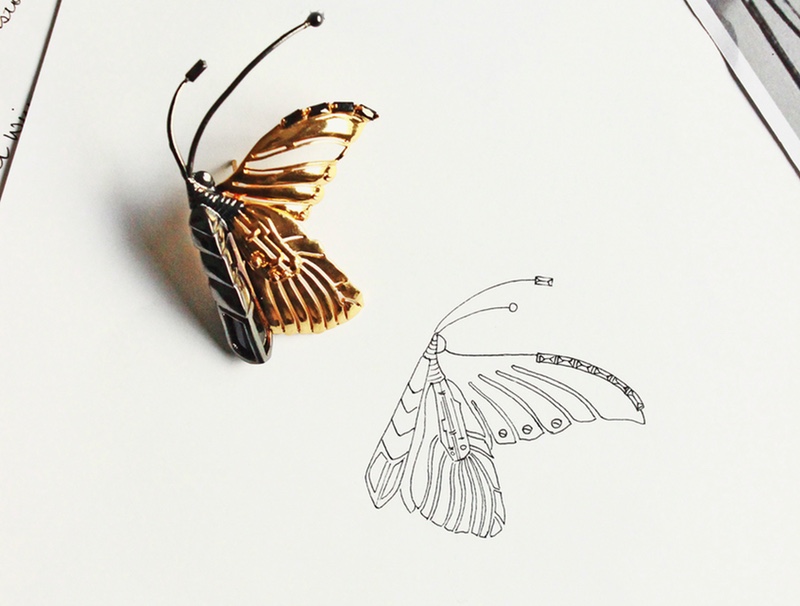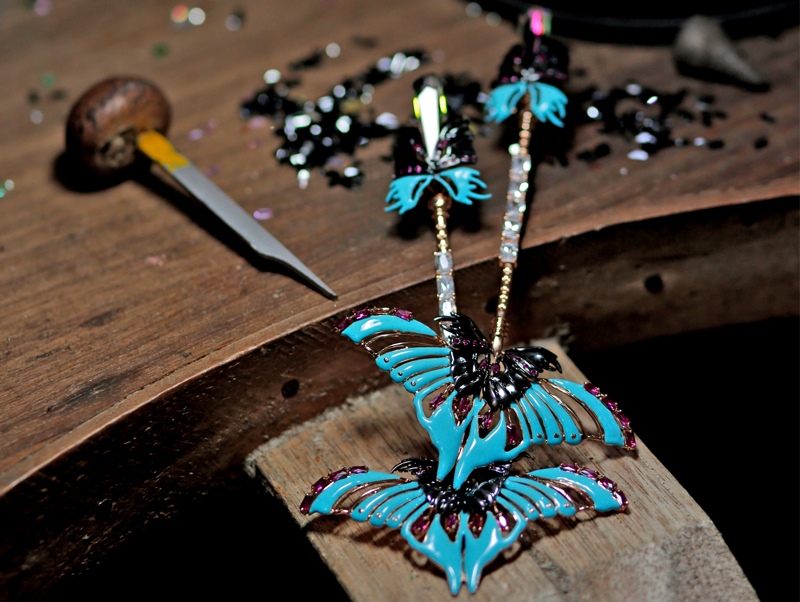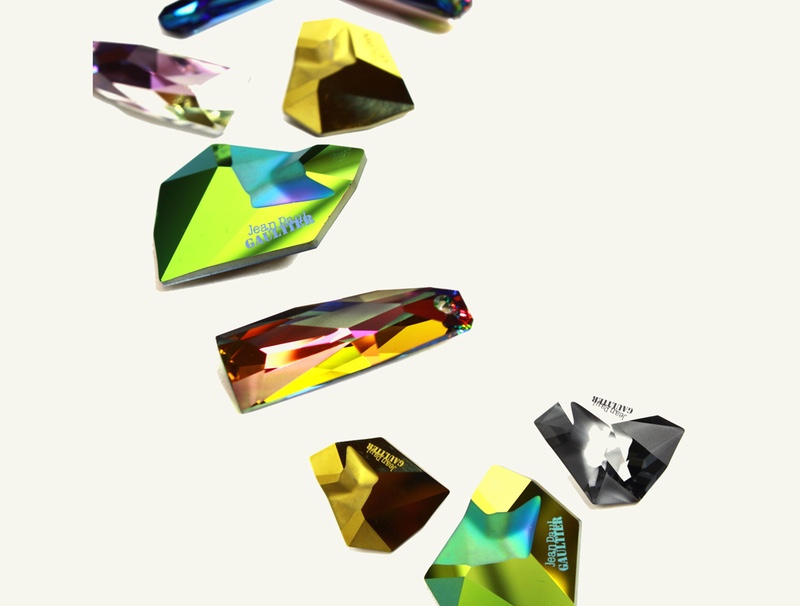 Designer edition Swarovski crystals by Jean Paul Gaultier & Maison Margiela
The installation, covering an area of 20 ft in diameter, shows a magnified
sized cocoon as its central element, reflecting the cocoons we surround
ourselves with. The entire concept encircles the revolution of a caterpillar
and how it transforms itself into a butterfly, similar to human revolution,
which applies to us all as human beings.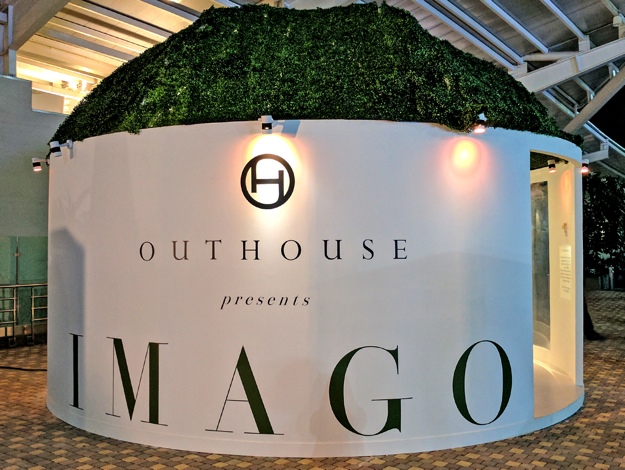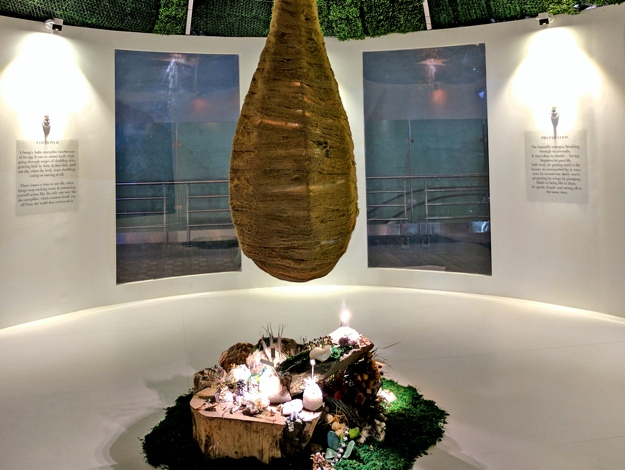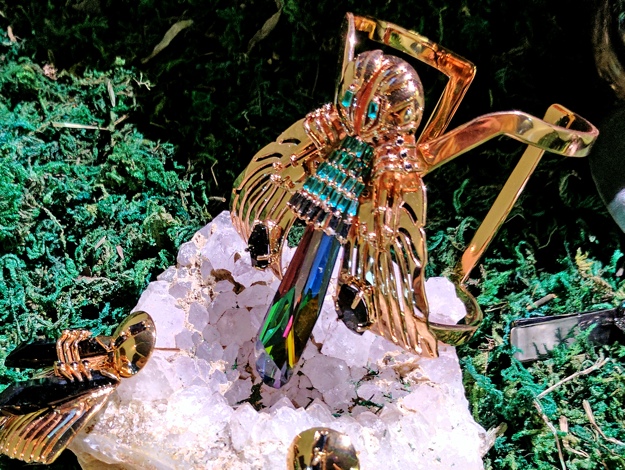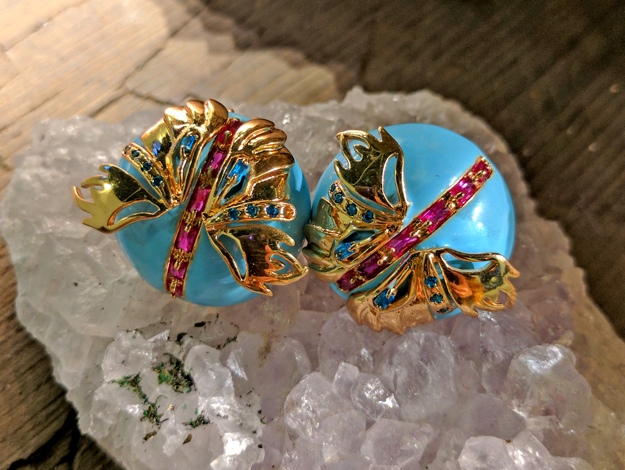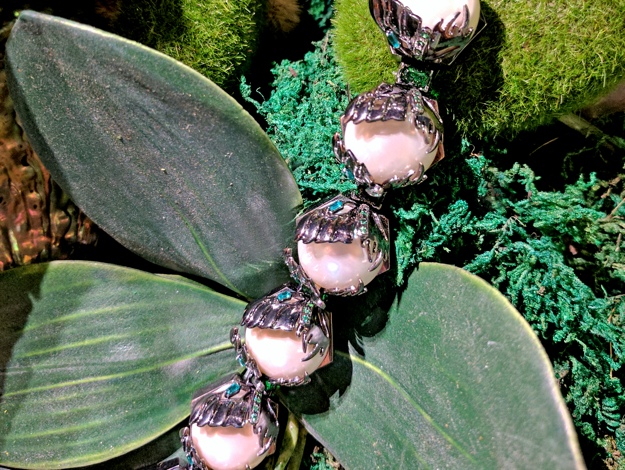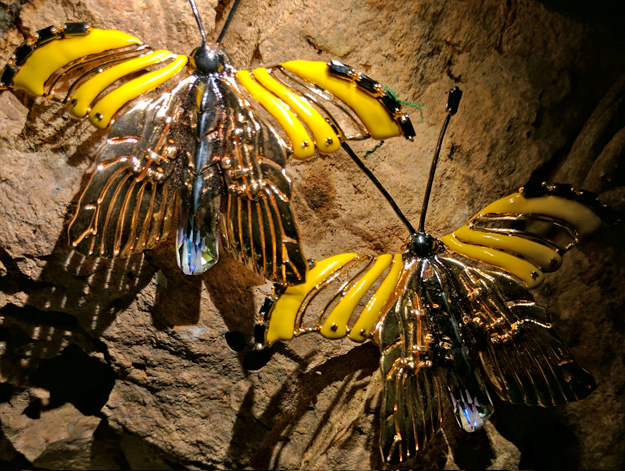 The 'Septum Ring' is an editorial series created for the SS'17 Collection 'Imago'.
Symbolic of diverse odours and a passage for the spirit to the heart, the nose is a
significant element of relation, contact and expression. Breathing takes place through
the nose – it represents the circle of life.The septum ring story takes you through the
journey of the butterfly's life, through a play on the nose.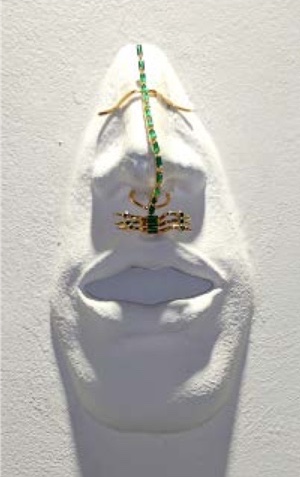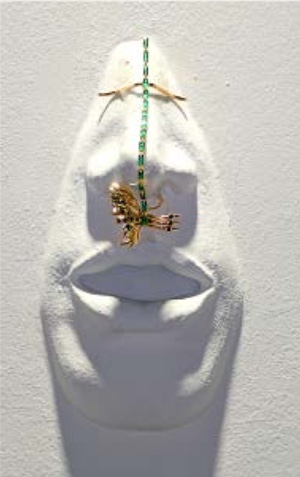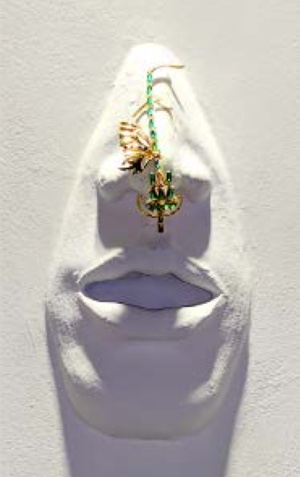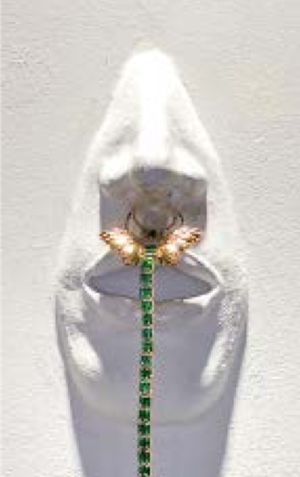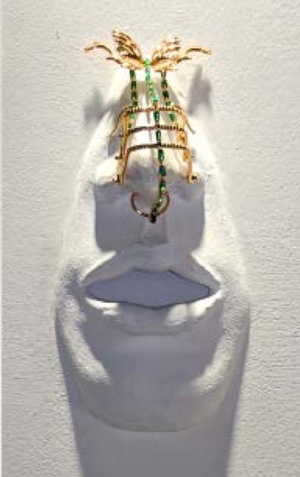 For our main show, we wanted to do something different. We showed the struggle of
the caterpillar while it turns into a butterfly through dance and movement. The showcase
was followed by an exhibit for an up-close and personal feel of the jewellery.
The aesthetic is a play between exquisite Swarovski crystals like the Maison Martin
Margiela Crystalactite and Jean paul Gaultier's Kaput crystal in scintillating colours of
Vitrail Light & Bermuda Blue, supported by high quality fine CZ in black, yellow, blue,
green & pink. Coloured enamel brings the collection to life. Other enhancers include
blister pearls & full pearls in Iridescent Purple, Petrol Blue, Ivory & Scarabeous Green.