An itinerary that features more than dining options..
WHAT WAS THE DUSK-TILL-DAWN UPDATE OF THE
PARTY
ISLAND STARTING THE FIRST DAY?
We started with a Mediterranean meal at Interni before progressing into the all nighter that was bound to happen, food becomes a necessity before the advent of the customary pub crawls. We hopped from bonbonniere( it's a club), to Queen of Mykonos, ARGO , and last was COSI- an authentic Greek bar.Followed by Astra the next night- which we probably visited each night from thereon! The music and the vibe of the club was absolutely perfect.We also went to a few up-coming bars like Scarpa, Babylon and Jackie O.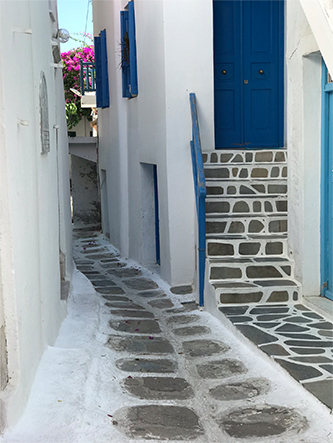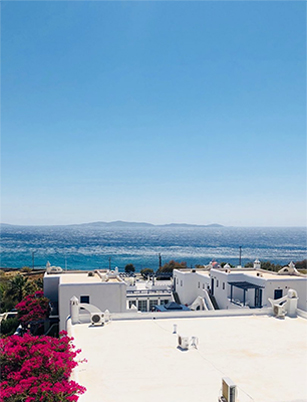 WHERE CAN WE FIND THE BEST FOOD ON THE ISLAND FOR FIRST-TIMER?
The key is to not just focus on food but opt for an entire gastronomical experience absorbing the beautiful atmosphere of Mykonos. Some of my favourite places to frequent would definitely be Interni, Scorpios and, Principate, where we combined our sunbathing rituals with cocktails and Mediterranean delicacies; to Hippie Fish a rustic and quaint restaurant with a gorgeous beachfront view and some amazing seafood.
Amidst the hazy pub crawls and foodgasms, what do you bring back from your bachelorette experience?
I think one of these for an experience felt very brief, I definitely want an encore! But for this time, I brought home a lot of special memories that I will cherish for a lifetime.