Step into the world of the avant-garde with
co-founder and jewellery whisperer Sasha
Grewal, as she curates a signature Outhouse
wedding journey.
The design-oriented half of the Outhouse duo, Sasha's love language is flamboyant and off-beat. She's the alchemist at the studio adding and subtracting ingredients from the melting pot of collections. With an exclusive on choosing wedding jewellery, Sasha's trunk houses ornaments for the modern bride who likes to stylise her looks to make them unforgettable.
We went down the rabbit hole and caught hold of a few of the must-have articles from the wonder-land that she's built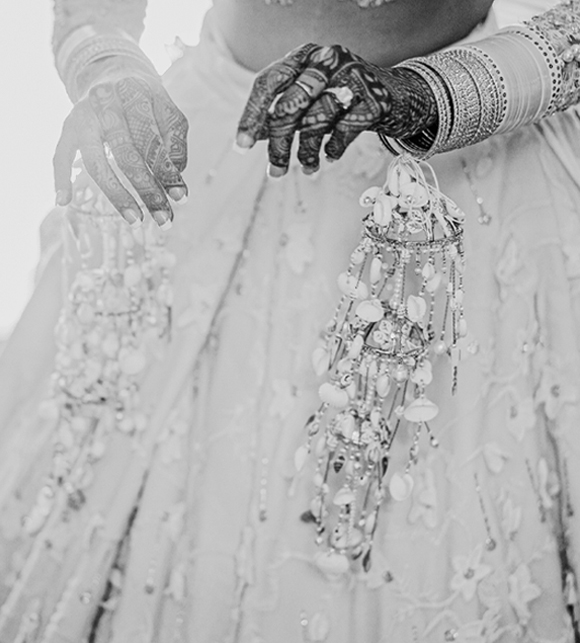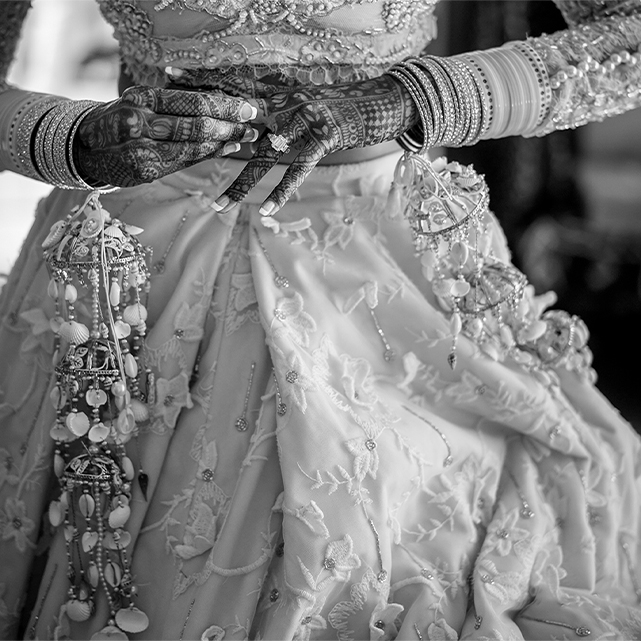 Entering right on brand is the couture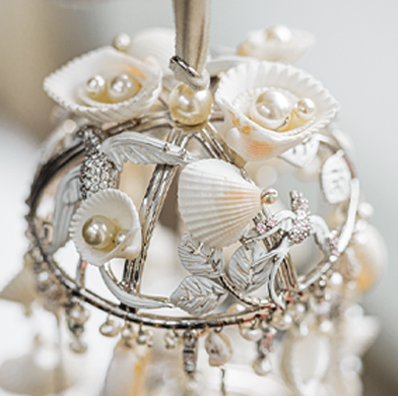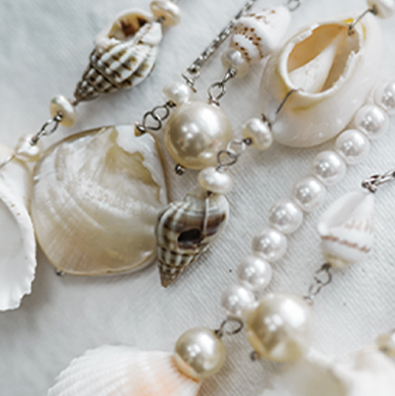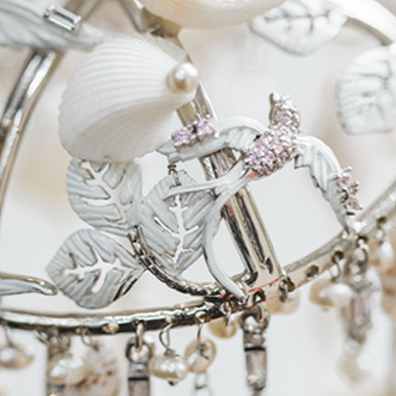 When the outfit asks for some-thing old and something new, this is an heirloom product to carry through the wedding rituals. Carefully crafted by the studio's skilled artisans, the kaleeras feature Florida cockle shells and trivia shells threaded with freshwater pearls. It is no less than a thoroughly whimsical affair that took almost 600 hours of handwork.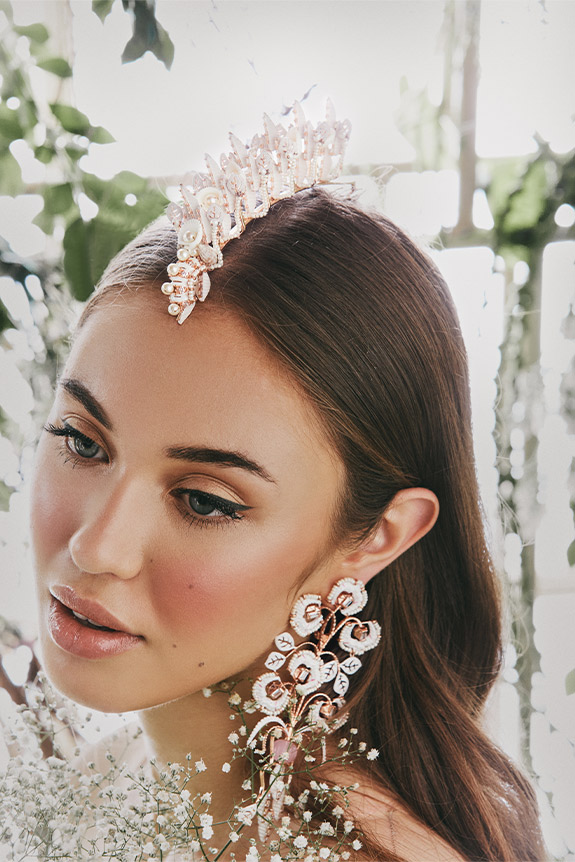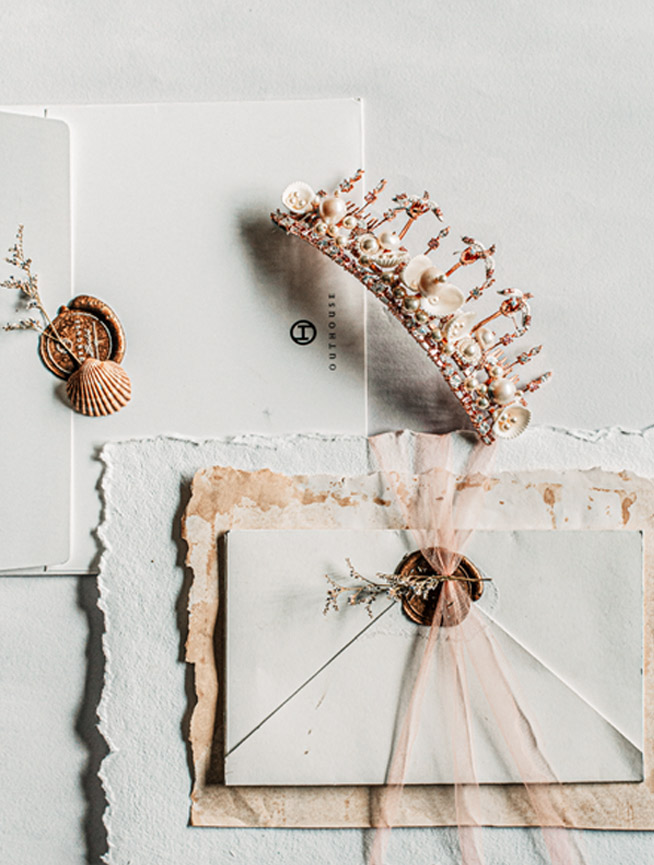 The secret to making a look one of a kind is to digress and take the road less taken, and Sasha's got a few more power jewels that made the cut. Instead of the traditional maangtika, opt for a lavish crown or an exotic mohawk to go with the outfit.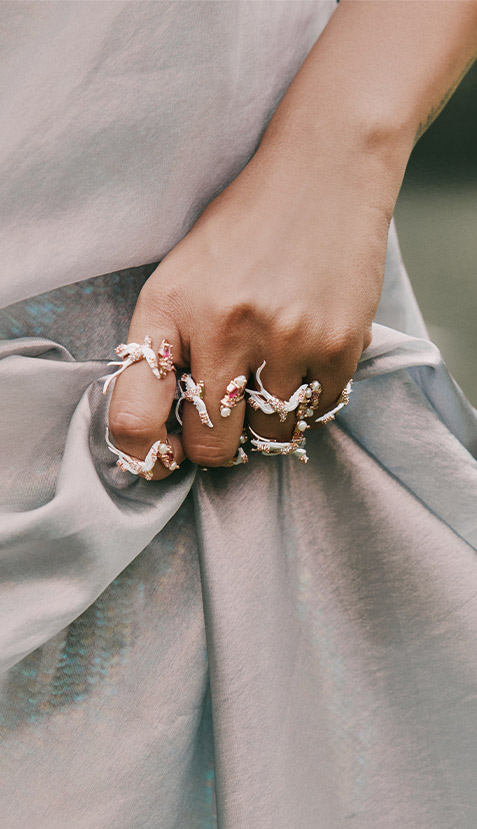 Bringing the focus back at the hands are hand-harnesses to swap and match; add to the mix a series of couture midi rings. Ultimately this little box of curiosities redefines jewellery as you have seen it through the ages. For the ones who love their bling as much as Sasha does, its the one day where less does not figure in the razzle-dazzle of wedding occasions.