The euphoria of the 90s, the exuberance of childhood and teenage, a playful collision of future and nostalgia- such is the essence of the all new era of Outhouse.
Introducing with great delight, "Le Lien x Furbie", your energetic accessories for the season- whimsical charms that celebrate self expressionism.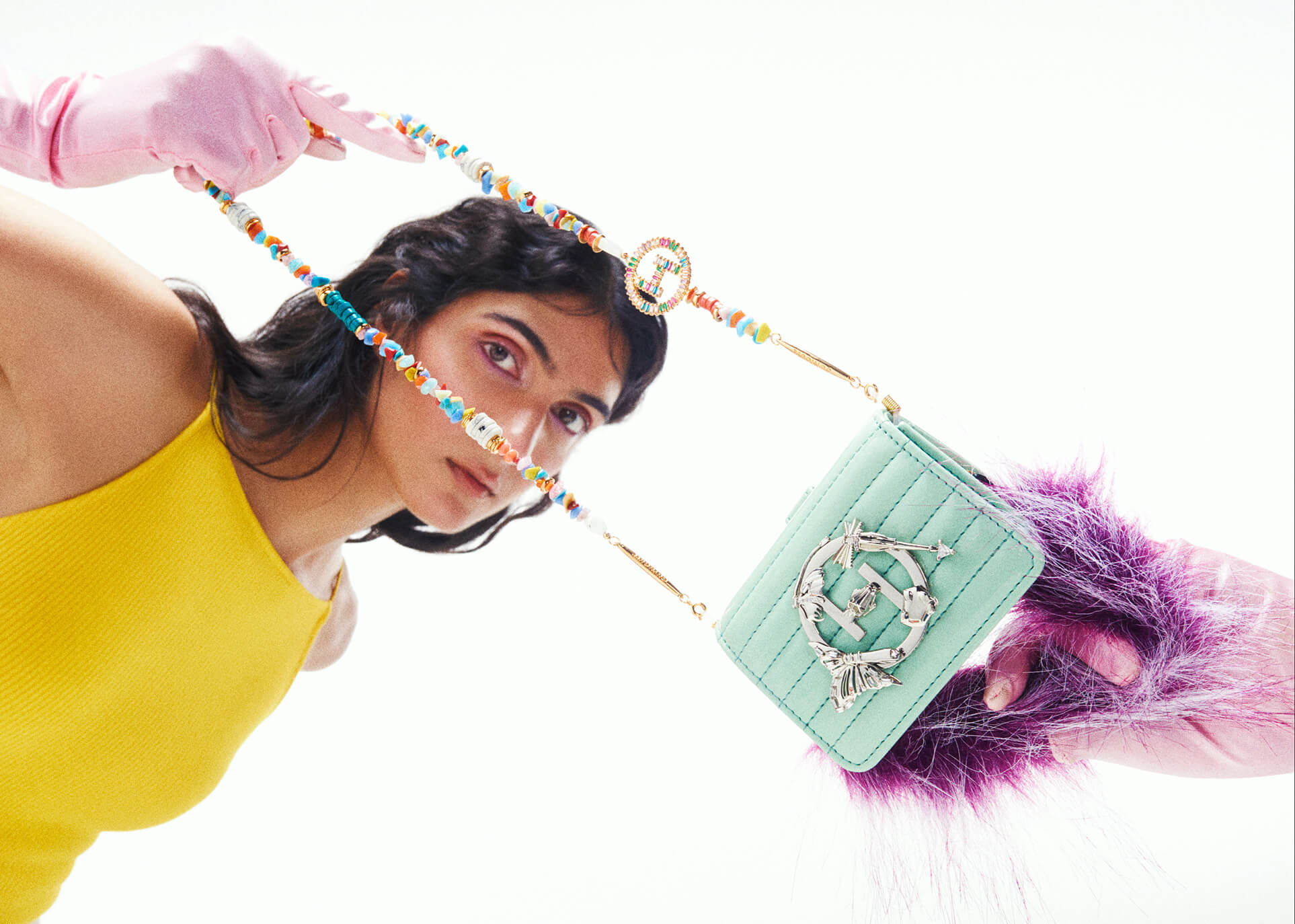 Each good design begins with a great concept, and each great concept begins with a thought-pro-voking, compassion driven inspiration that propels you to create!
This summer, before the collection took shape, designers Kaabia and Sasha revisited their child-hood home, and in it rediscovered the joy of the days past through memories in framed photo-graphs, doodles at the back of notebooks, and listening to 90's hip hop music. It is these memories that inspired the dynamic collection, a collection that celebrates the nostalgia of what was, with a vision of what is to come.
The playful, funky and edgy Furbie is a nano luxury bag and a throwback to the iconic Furby toys that we've grown up with. Crafted in vegan patent leather, and finished with a luxe faux fur top handle and our iconic OH V mono-gram, the Furbie comes in colours that fit every summer palette. It can be worn as a belt bag, a top handle, adorned as a crossbody or as a bag charm on your totes or troves of bags.
While the Le Lien lanyards are a fun and practical re-imagination of optical chains with a techno futuris-tic essence. With our iconic house monogram and symbolic motifs from the OH V series, graced by ce-lestial charms, the evil eye, and the all-new mono-gram bullet bead—the lanyards in pearls, gold, and multicolour options bring together futurism and nos-talgia for each one of us, still young at heart! With versatility as its quintessence, Le Lien lanyards can also be played up in multiple ways—as super-fun Airpod grips, eccentric mask chains and sunglass chains, or to sling up your Furbies to further its charm.
The collection perpetuates the ties between the past and the present, offering a novel way to ap-proach self-expressionism in a narrative that celebrates confidence, your joys, your nostalgia and YOU! This season, indulge yourself in some modern contemporary accessories and luxury designer handbags laced with a good old nostalgic charm.