The Mementos of Relationships
In honoring the simple joys of loving relationships through artistic expression, Outhouse has reinvented signature talismans in a fashionably functional way. The idea is safely rooted in 'Celebration of Love' - a hallmark of the love we share with the people around us. A mesmerising narrative of the many relationships of life, the Celebration of Love upholds the emotions felt and exchanged in these heartwarming humane moments. Nestled in the talismanic universe, its inference to Safeguarding meets the Threads of Love - handcrafted bracelets that tell a story.
For the Outhouse Man and Woman
The loving bonds that tie life together are at the core of these Threads of Love. Dubbed fashionably functional, these androgynous bracelets meet true versatility in the form of its dynamic structural silhouette and unique design philosophy. The Threads of Love enliven casual athleisure or an elegant dress.
The Many Threads that Bind Love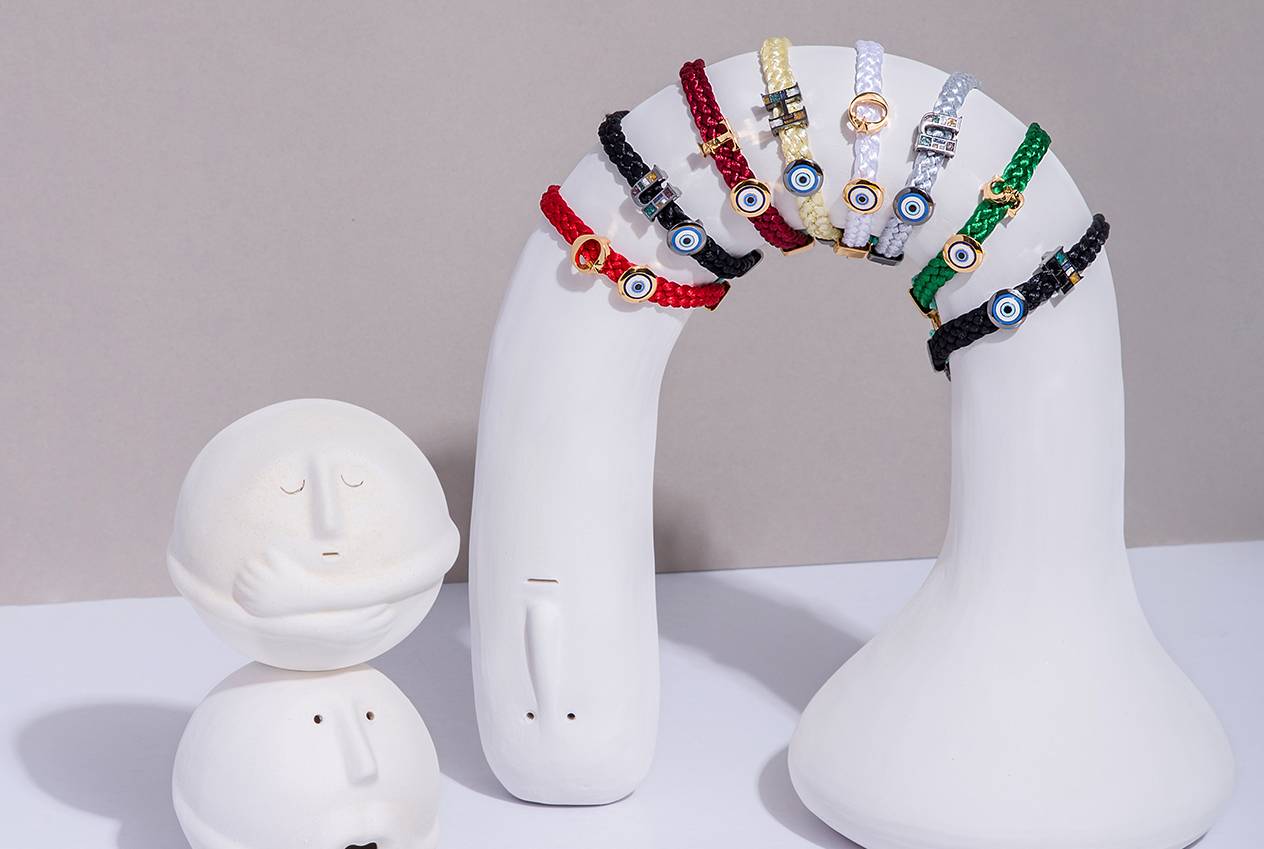 Owing to their intricate hand-craftsmanship, the Threads of Love complement one another in many ways. Designed so to represent the Celebration of Love, it exudes qualities one would find in relationships. Made with pure silk and 22K plating - these evil eye bracelets can be styled in stacks and worn with one another.
A thoughtful keepsake, these talismanic treasures make for cherished gifts. Handcrafted with Love at the atelier, these bracelets are encrusted with hand-enamelled Evil Eye, meticulously marking its luxe senses. Customised to reflect a chosen initial, the Threads of Love are an adored memento of loving relationships.
While a cherished keepsake lasts forever, its memory should have reciprocity in an ever changing wardrobe. Handcrafted with love and the true ideals of versatility, these customised evil eye bracelets are a meticulous add-on to a casual day look or can be paired with the many outfits one would wear on a holiday.