Our Fashion Glossary Has 18 Types of Jewellery You Must Have.
For the people who love dressing but at the same time, love lounging in comfortwear, we have an idea! Investing in a wide range of jewellery should be your next to-do as it's a trick that will uplift your comfort clothing which could be as basic as a pullover and baggy jeans this season. To indulge in jewellery shopping, consider this as your ultimate guide while you keep your personal style as a priority. 
Types of Jewellery Classified On The Basis Of Metals: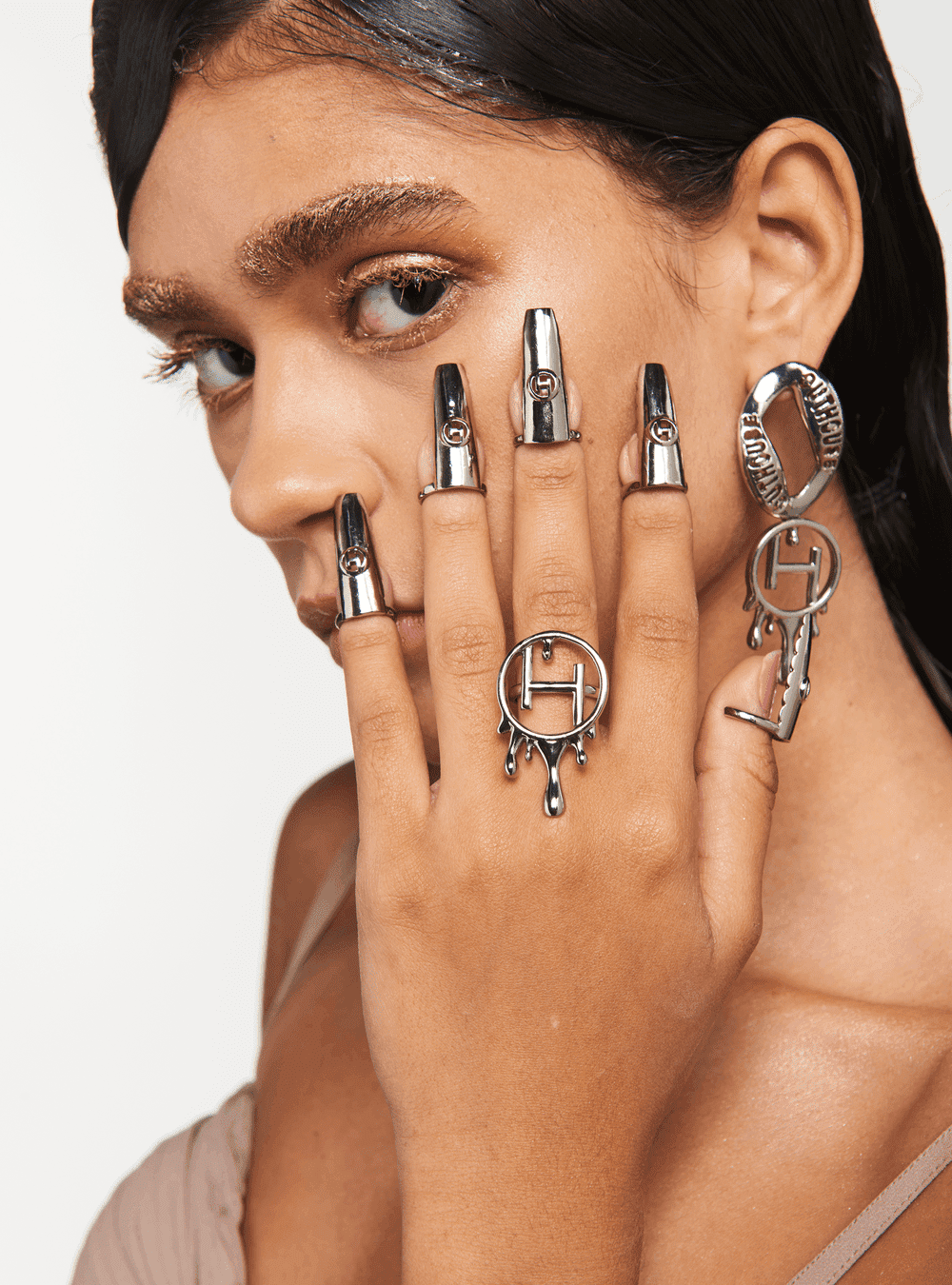 Handcrafted silver jewellery by Outhouse echoes a minimal or maximal vibe with each charismatic design. Silver, a versatile finish to match your outfits, is plated on our jewellery to sparkle all day while you adorn it. Sometimes paired with other elegant materials such as beads and pearls or crafted singularly, our silver jewellery range includes silver earrings, bracelets, necklaces and rings.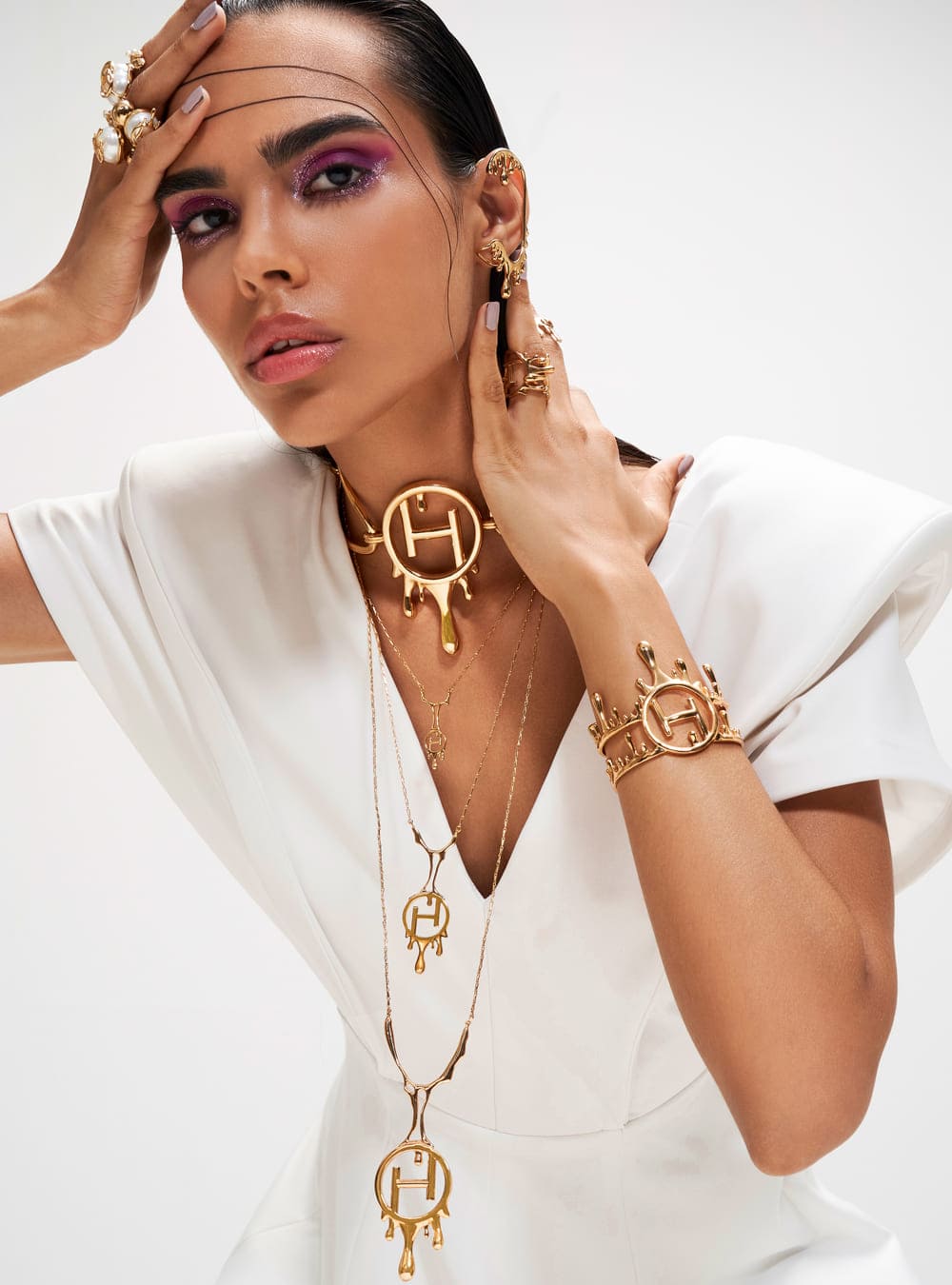 Outhouse's wide gold jewellery collection features a fine plating of 22k gold that adds an enticing charm to any hand-moulded piece. Gold is a versatile finish that opens doors to a myriad of styling options and outfits choices. Most popularly available, gold jewellery is touched with our couture sensibilities to make them more iconic, more dynamic.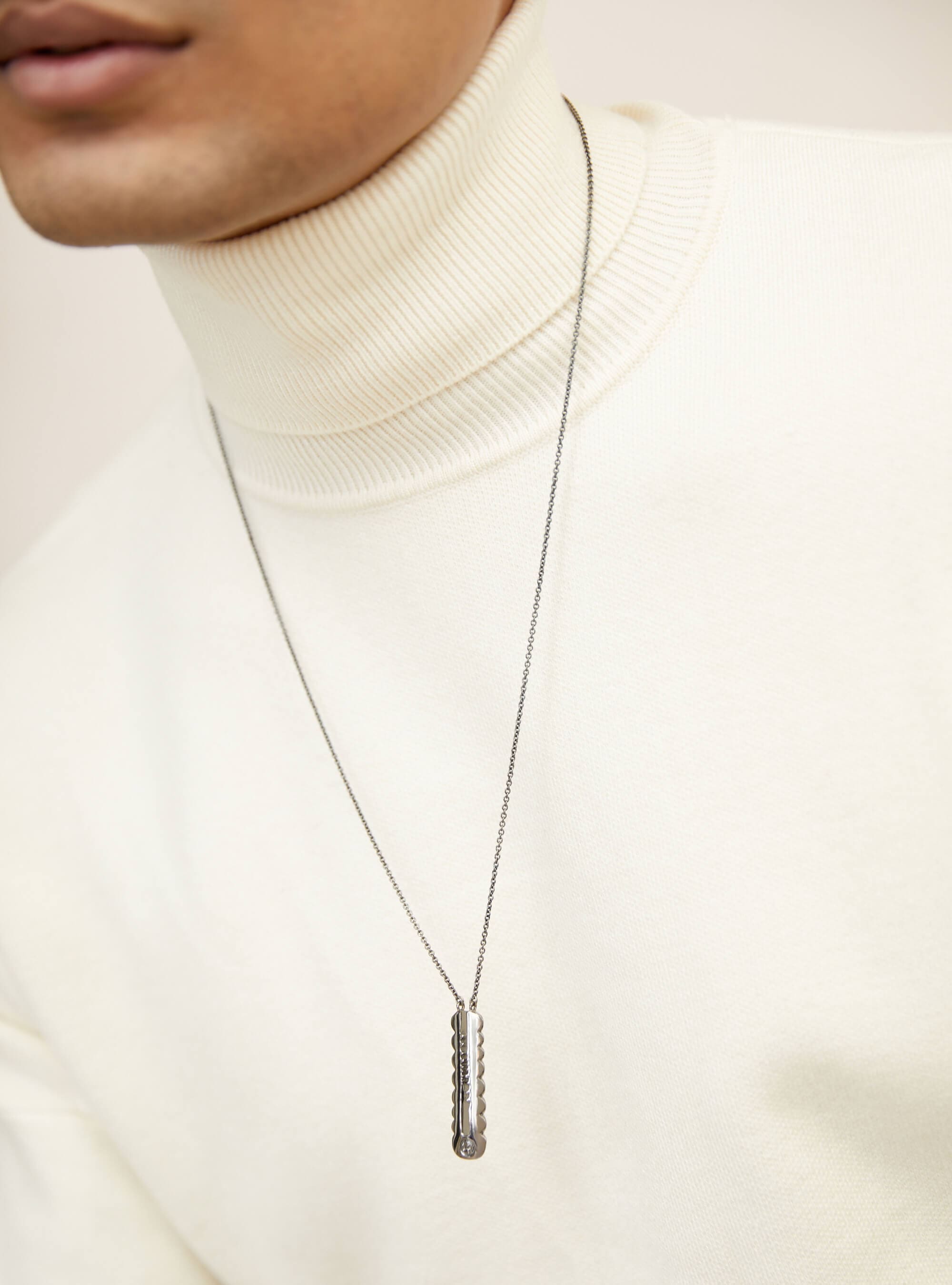 Gunmetal jewellery is the House's iconic innovation and can be aced by both, men and women. Gunmetal is grey in tone, but is darker than silver due to the higher composition of zinc in its alloy. It's minimal and luxurious, and a popular material to craft intricate jewellery.
Types of Jewellery Classified On The Basis Of Materials: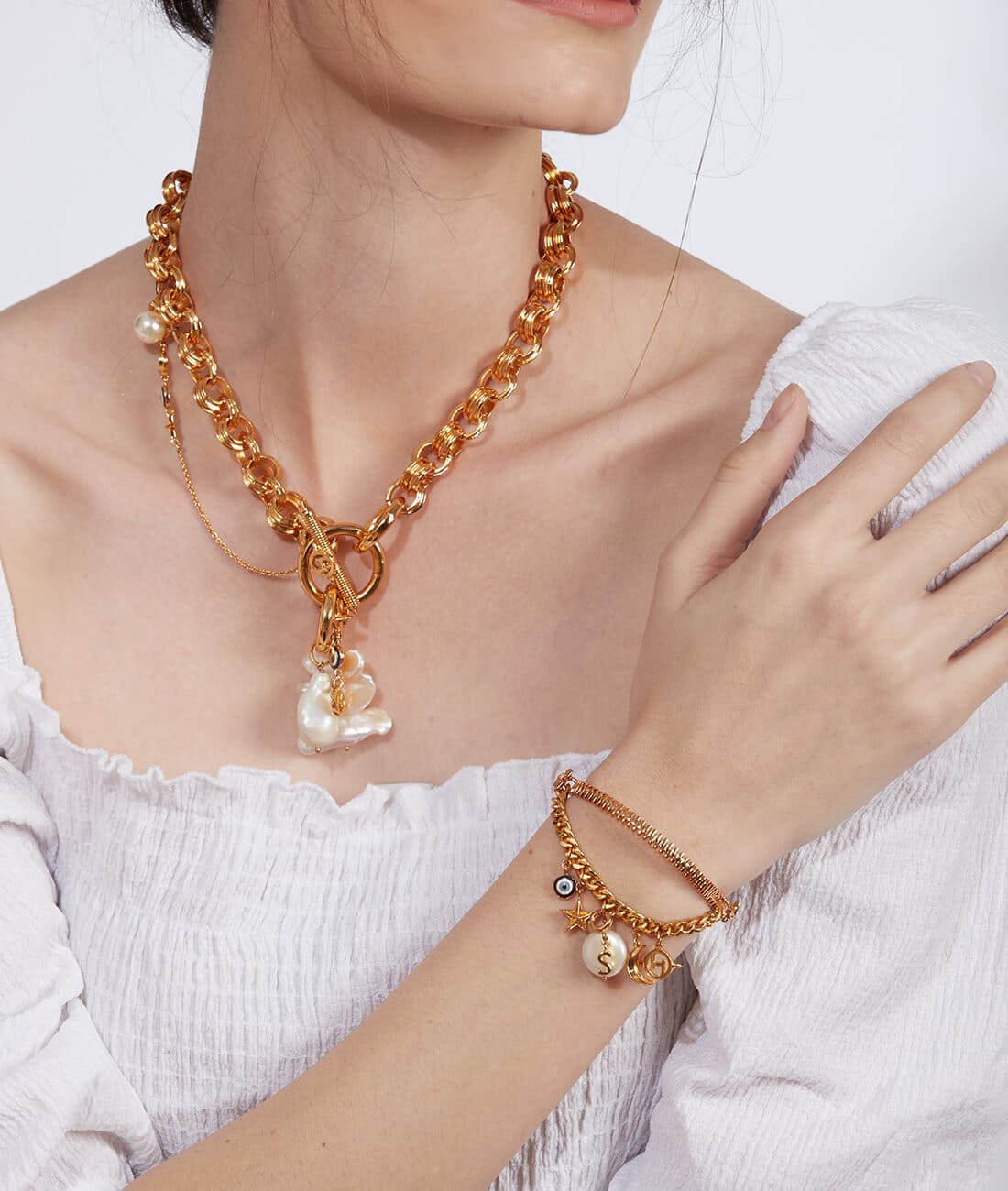 Pearls are elegant adornments on jewellery that meet the true meaning of versatility. Handcrafted metallic pieces are embellished with one pearl or more. The supporting metal is of gold, silver or gunmetal and an artificial or natural pearl is attached with delicate prongs. Pearl jewellery also serves as astrological amulets or birthstone accessories and in these cases, the ring is minimally designed. For more exuberant purposes, pearl rings are uniquely designed with a composition of two or more pearls, mostly of different sizes.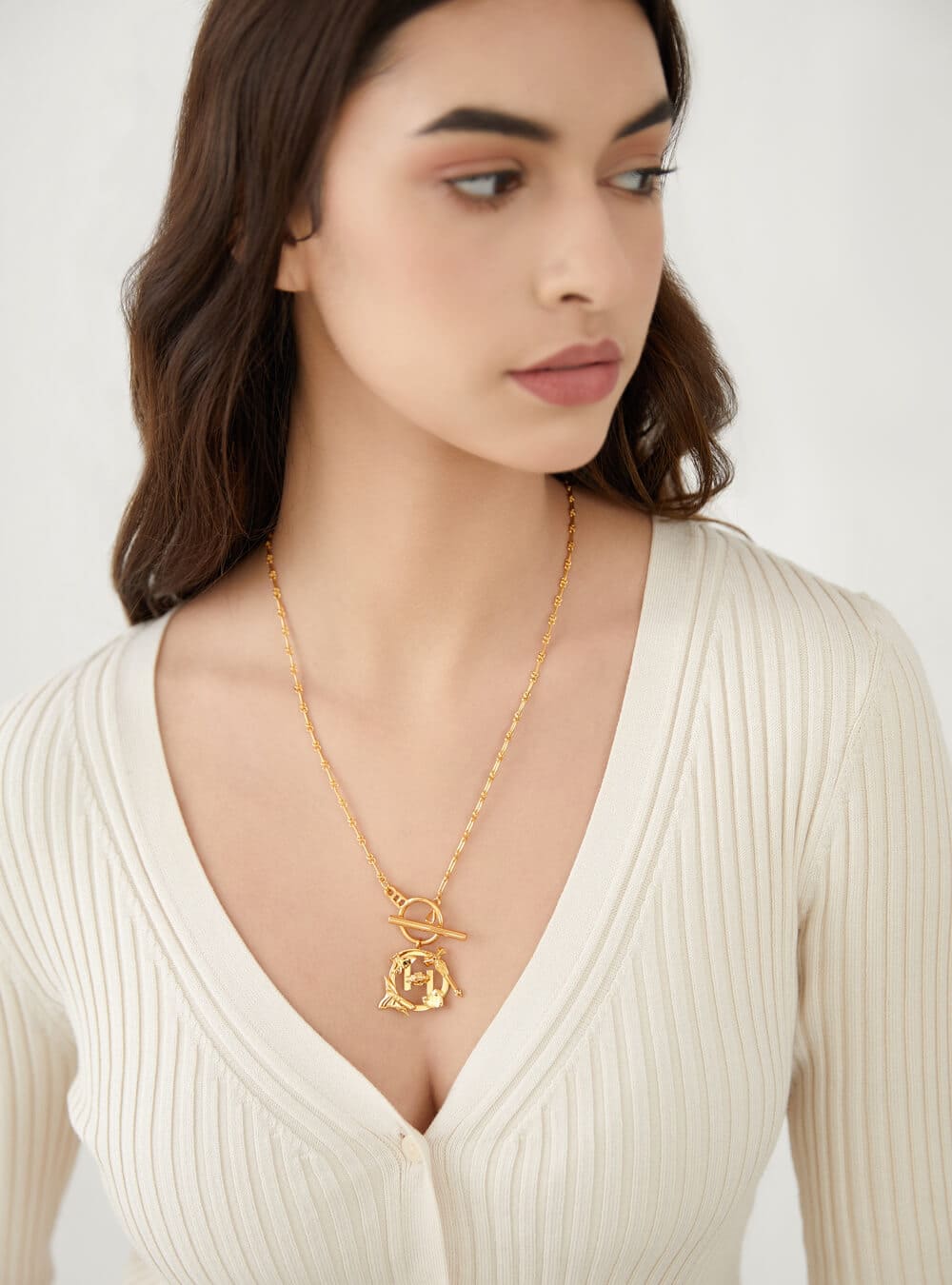 Pendant jewellery or charm jewellery are those pieces with loose or free-falling delicate parts. Pendants or charms can be of various types - plain metallic or embellished with semi-precious elements. These charms also vary in size and are usually attached to minimal chains that can be worn around the neck or wrist. While necklaces and bracelets commonly feature pendants, Outhouse takes the concept to earrings too, which also dangle with elegant pendants.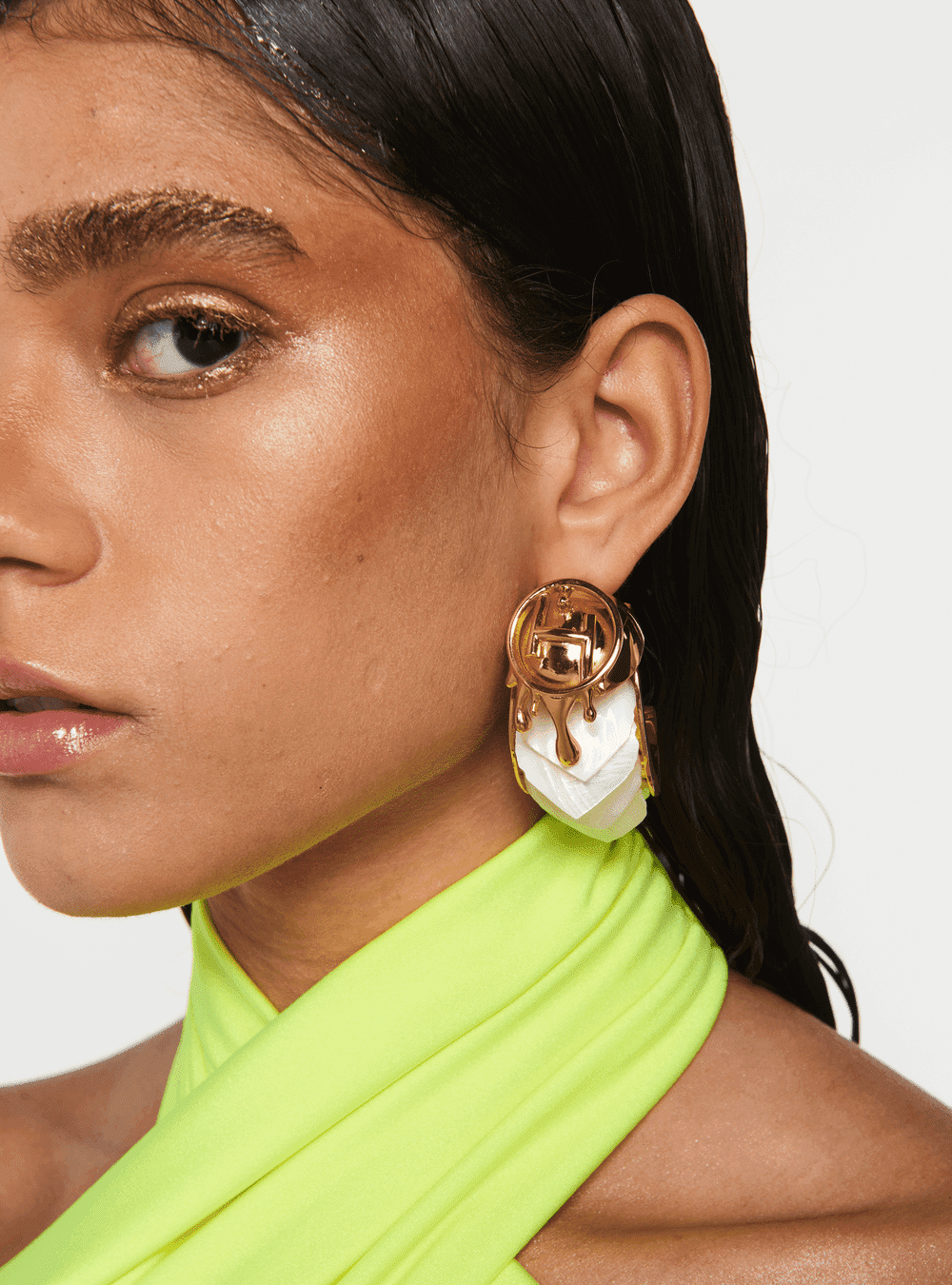 Shell jewellery is perfect for holidays or summer affairs, brunches or adventurous days out as they spark the beauty of nature. Natural shells of the finest quality are gathered and shaped in the desirable way. Small shells are cute to make their way to your regular wear collection, whereas, shells that are medium to large are used in statement pieces only which are not recommended for daily wear. The shells are creatively placed and held together with prong extending from the base metal. Choose a gold base metal as it complements the colour of natural shells the best.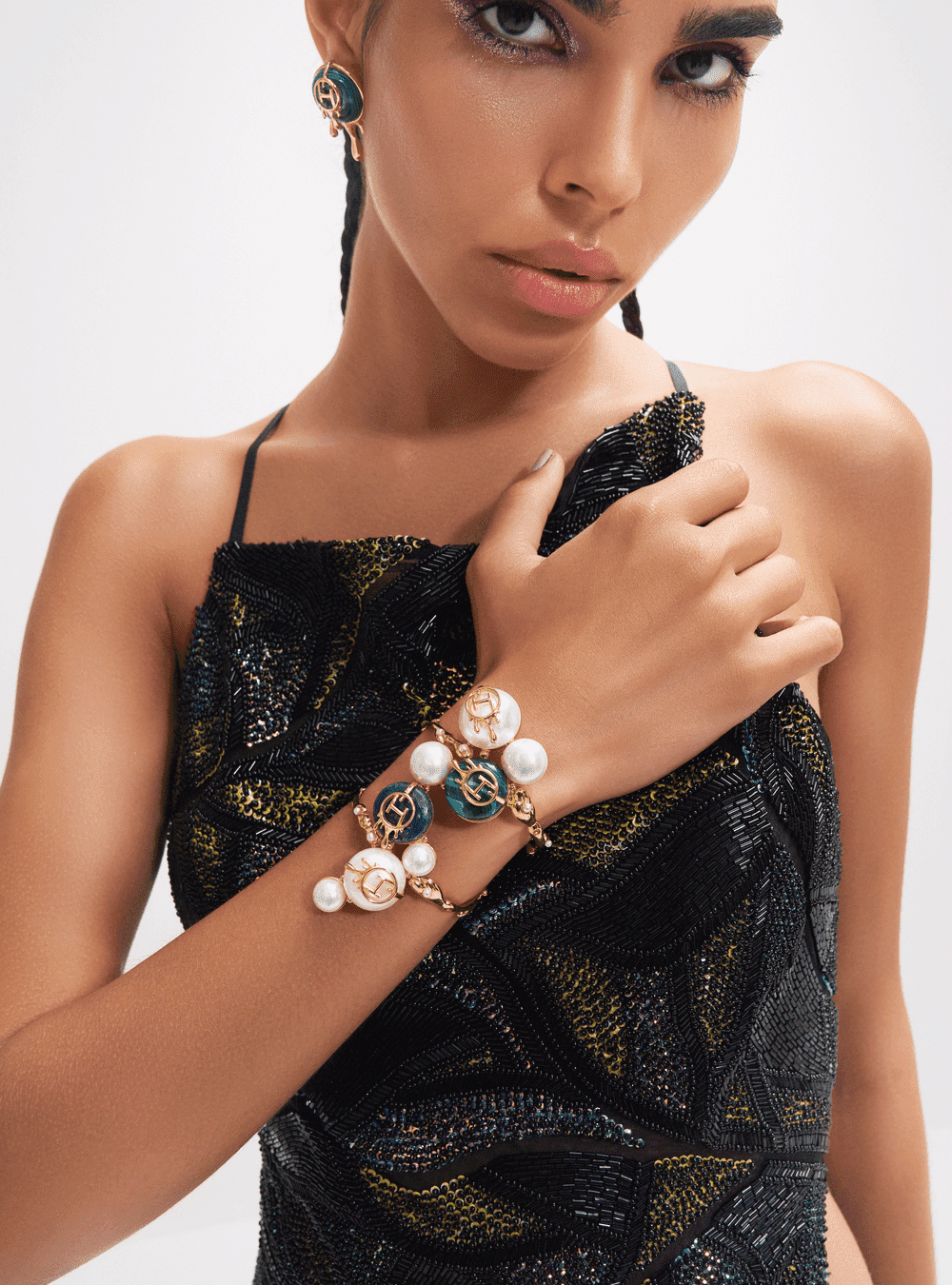 Stones can be of two types - natural or synthetic, and at Outhouse we use naturally occurring semi-precious stones only. Not to be confused with crystals, stone jewellery comes in earthy tones and are amplified with metallic silhouettes encasing them. Sometimes, in stone jewellery, the organic shape is untouched or the stone is engraved for finer patterns or shapes. Like pearl jewellery, stone jewellery is also worn for astrological purposes and is corresponding to the wearer's beliefs.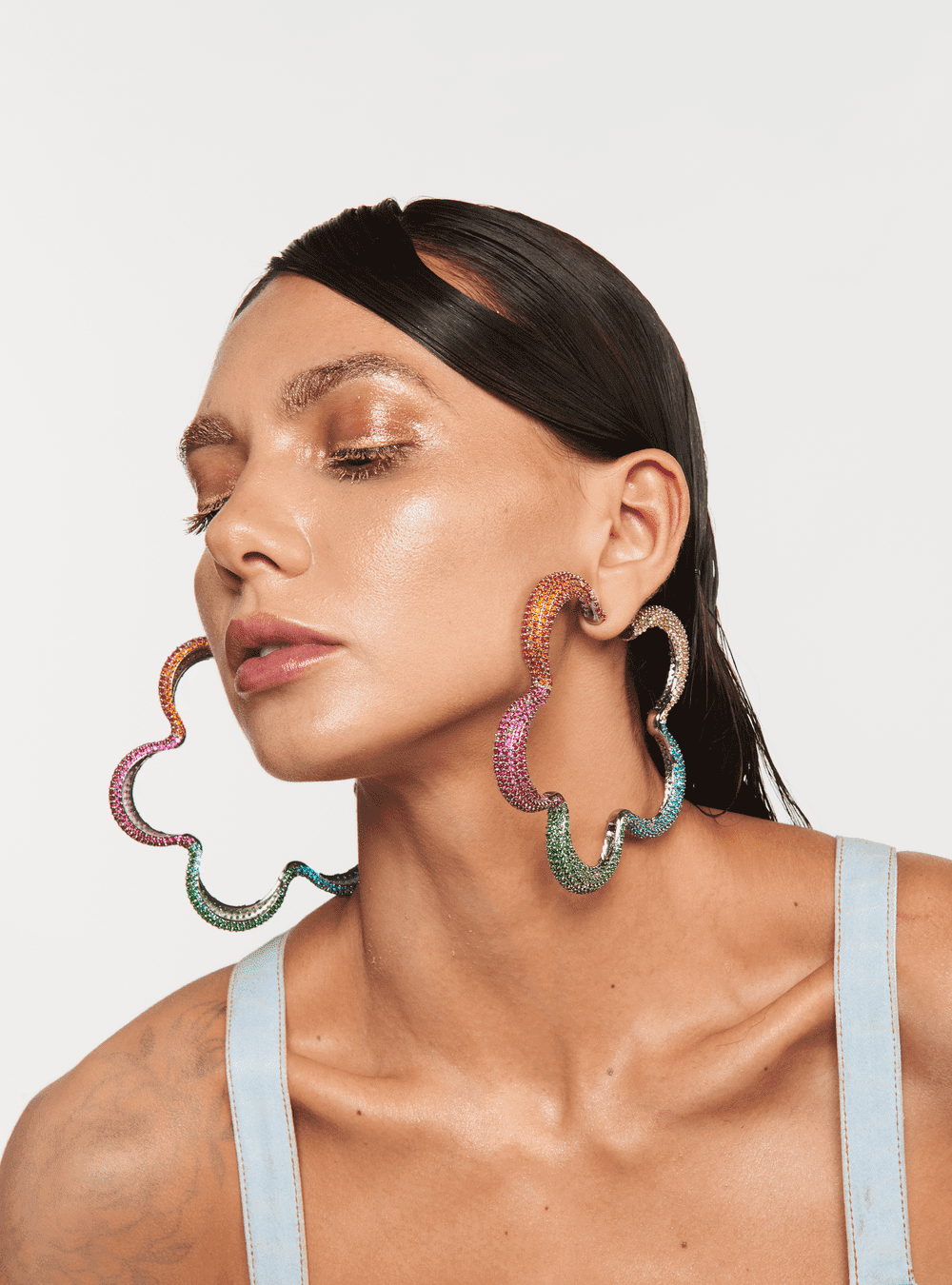 Crystal jewellery has existed for decades. While it may not be exorbitantly priced and precious like diamond crystals are, it is a sought-after style this season. From ethnic to western jewellery, crystals have swatched the base metallic structures, each delivering a unique and enigmatic charm. In the modern day, vibrant crystals are most preferred, that elude the wearer's experimental moods.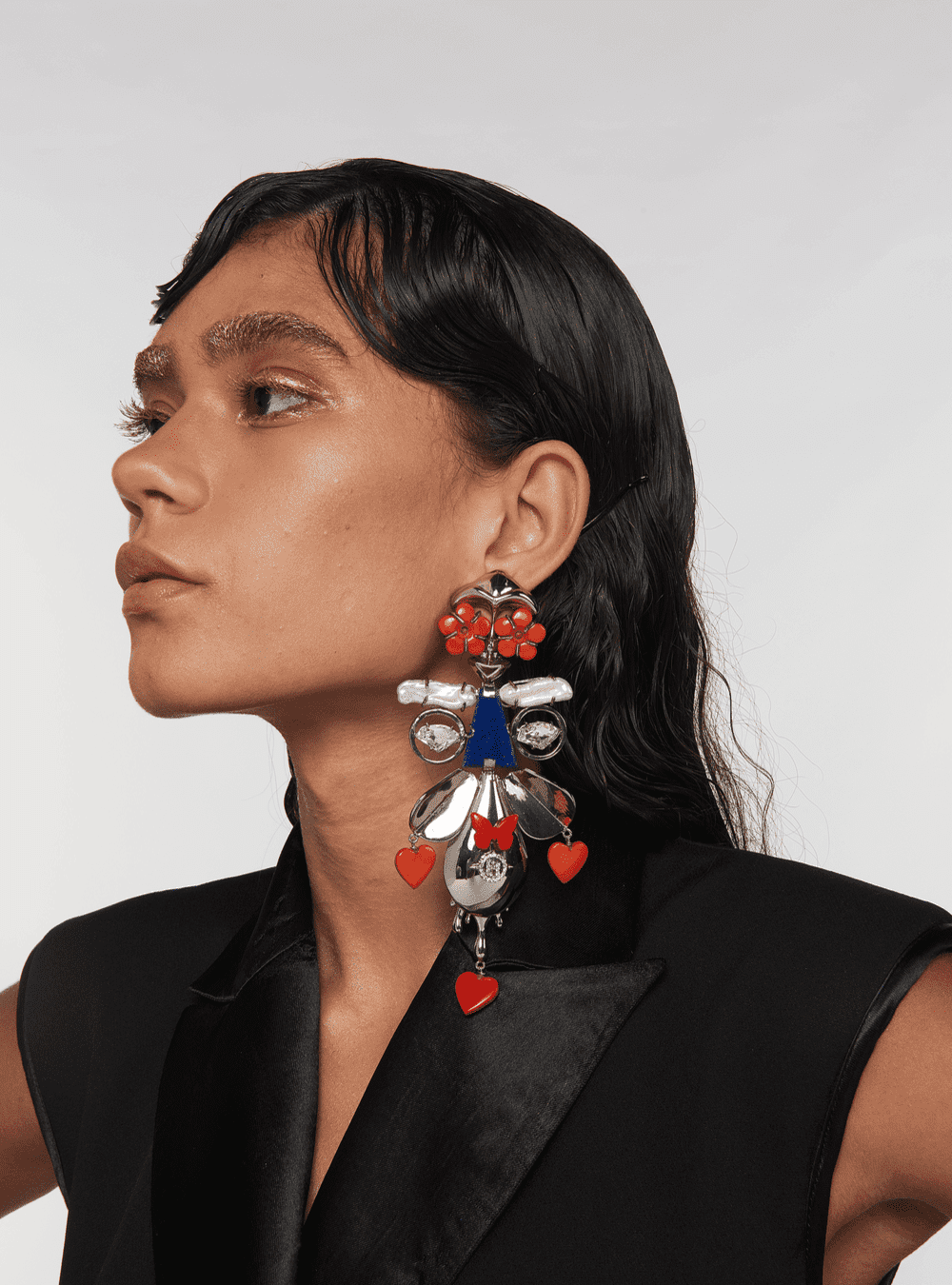 Bead jewellery is commonly worn during the day, but Outhouse pieces are versatile to be worn for night outs too. Beaded jewellery are statement pieces that feature glass or resin beads in unique colour schemes and are mixed with nano metal casts. Style it with solid colours or minimal prints at your upcoming winter vacation!
Types of Jewellery Classified On The Basis of Occasions: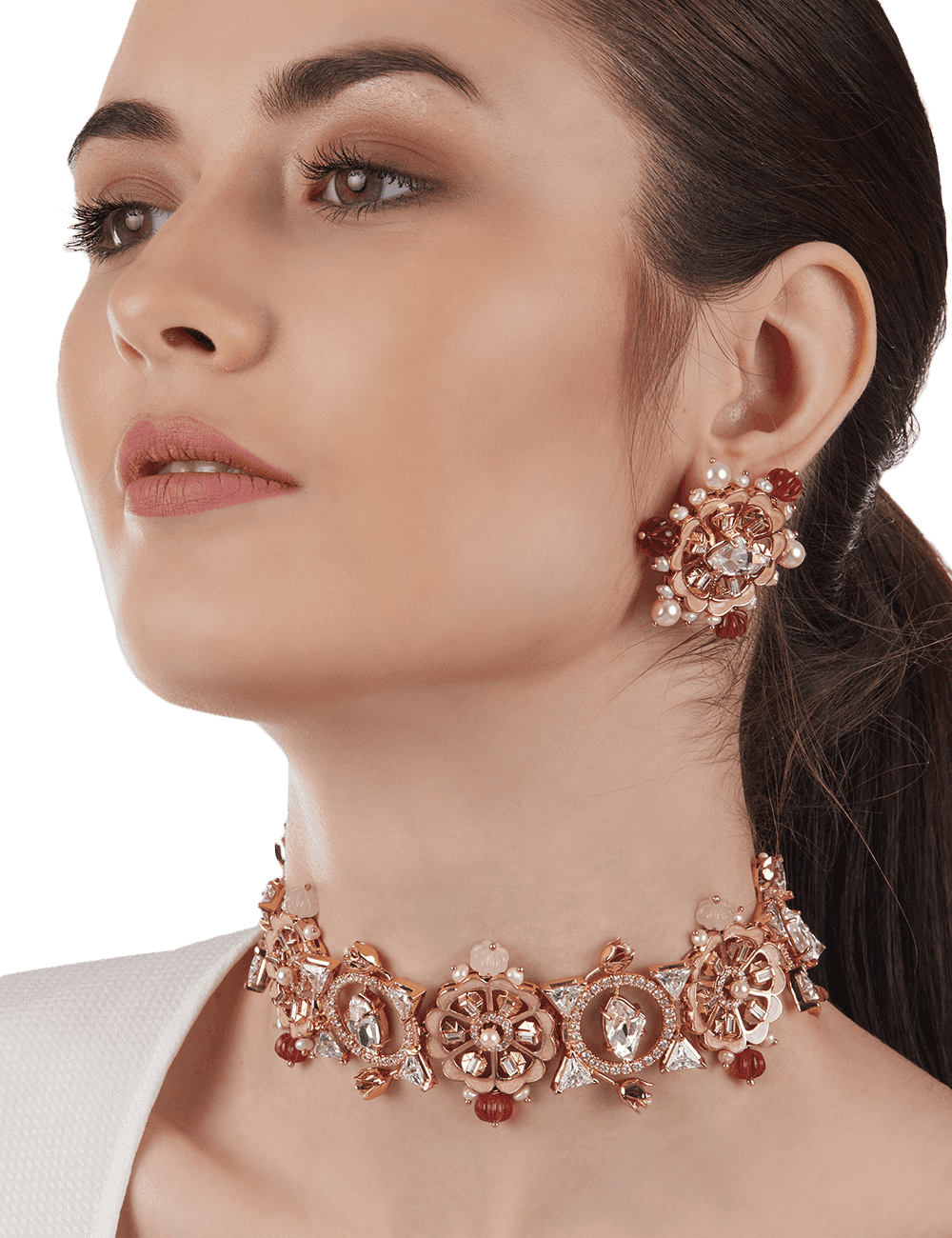 Bridal jewellery at Outhouse is reimagined with the modern bride's preferences. Presenting an enticing play between traditional and modern, our range expands to all bridal needs - from maang tikkas to head harnesses, from nose rings to earrings, and necklaces to chokers. They feature minute pearls, swarovski crystals, and semi-precious stones.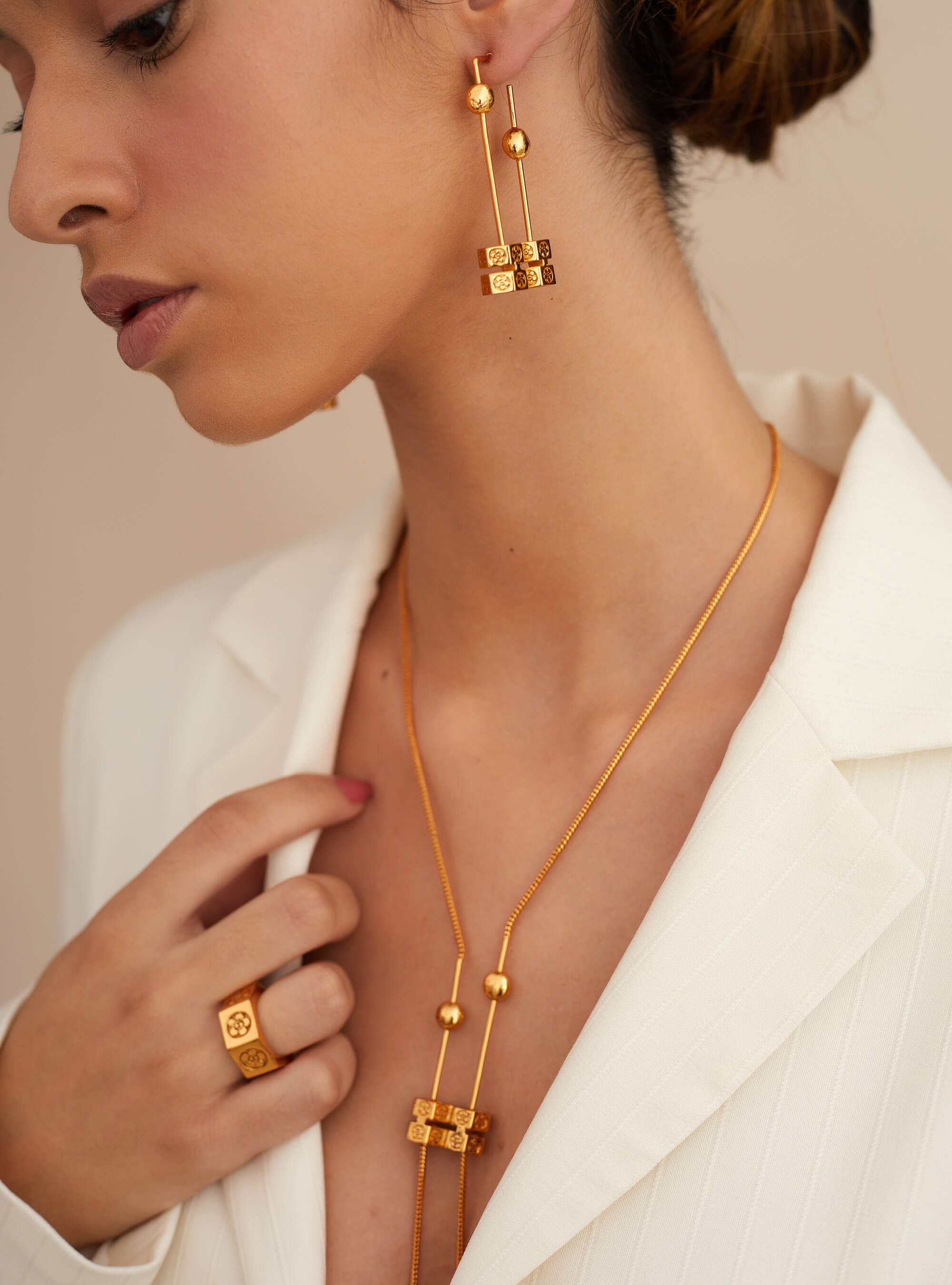 Contemporary jewellery can be called a synonym for statement jewellery that are a vision of edgy designs and inimitable craftsmanship. As must-haves, contemporary jewellery serves as the perfect accompaniment to all your outfits. Its base metal is plated with 22k gold or silver and may sometimes be finished with coloured enamel or crystals.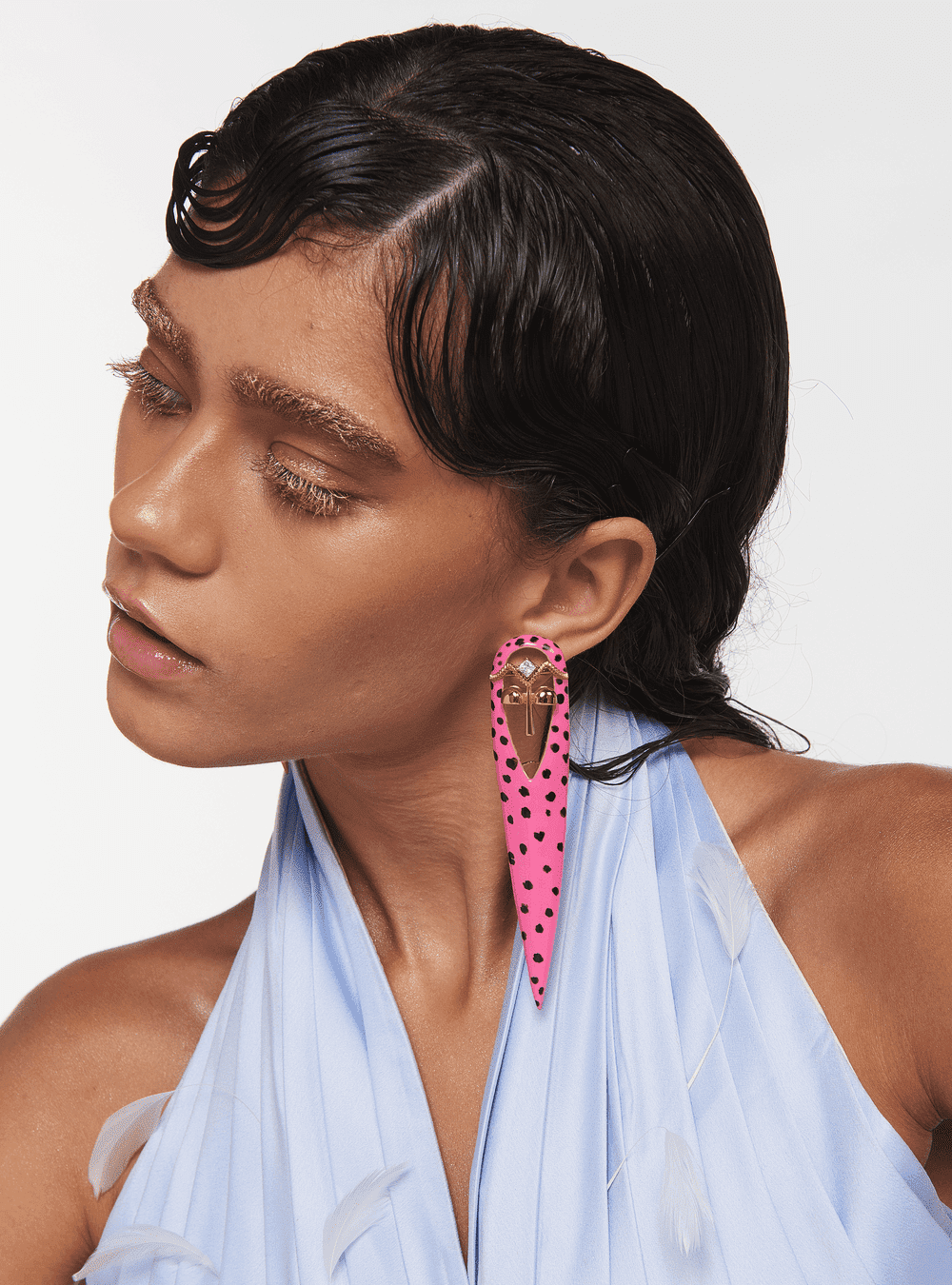 As already described, statement jewellery features unconventional silhouettes and new-age materials that make the pieces of jewellery wearable art. All accessories are handcrafted statements and are unique to Outhouse. With a luxurious appeal, our statement jewellery serves as a conversation starter at every occasion it's worn to.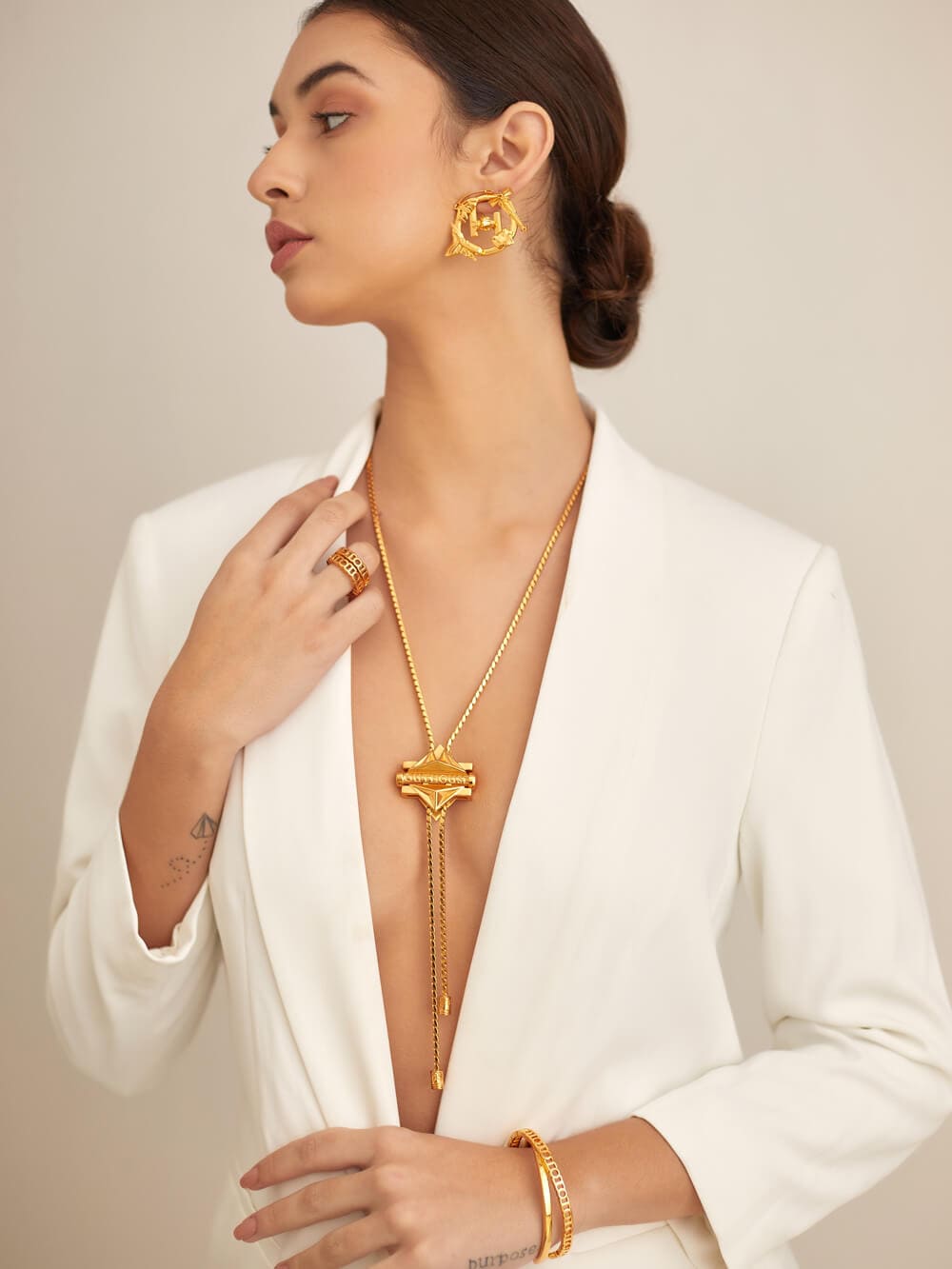 Following the trends of the day, Outhouse jewellery is uber stylish or fashionable. As pioneers in the industry, we helm fashion trends that shape the future. Our dynamic selection of fashion jewellery consists of minimal dainty pieces and larger maximal ones, providing choices to every woman.
Types of Jewellery Classified On The Basis of Utility: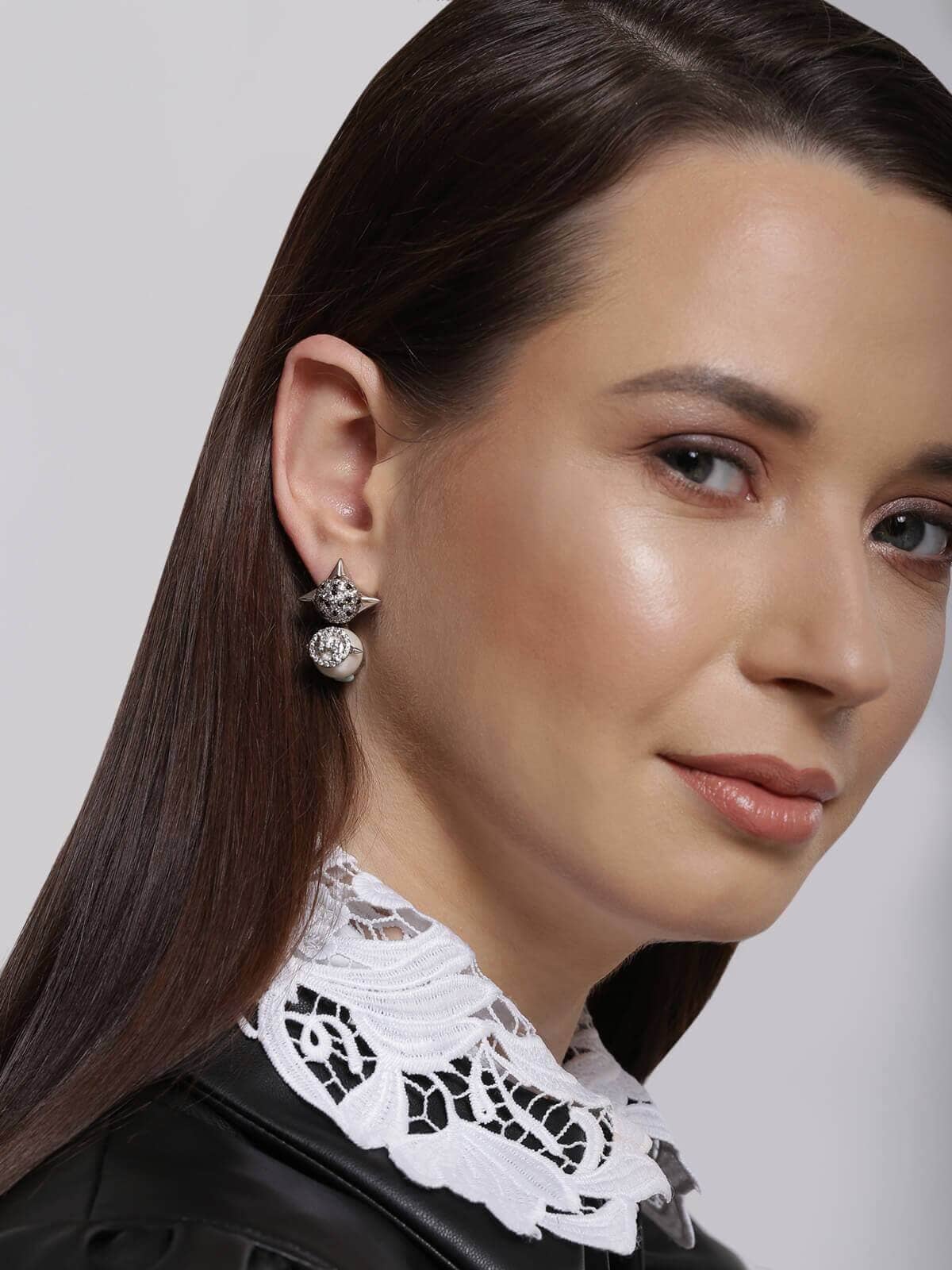 Earrings exist in a variety and ours is vibrant, vivacious and vintage-inspired. With earrings of every type, Outhouse promises to help you build your collection with versatile styles. Studs are available in small to medium and even large sizes, while hoops too are unconventional in design. Dangling earrings are made elegant with a modern charm and on the other hand, threader earrings are minimally embellished.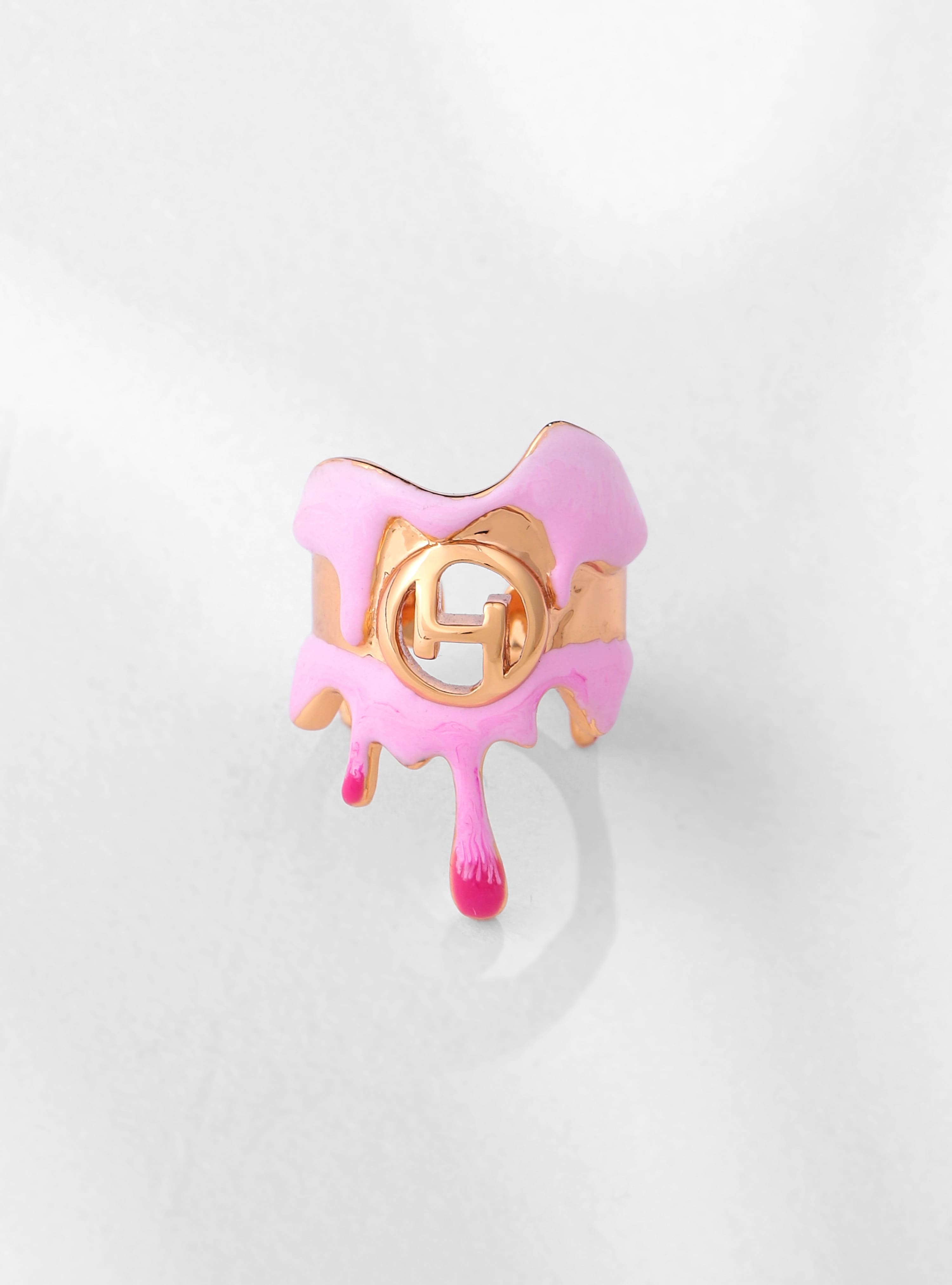 As winter is around the corner, catch the newest trend or chunky rings as they bring fashion to your fingers. In whatever you do, flaunt your hands that hold statement Outhouse rings. With innovation at the forefront, our range of rings extend to mid-finger and fingertip rings!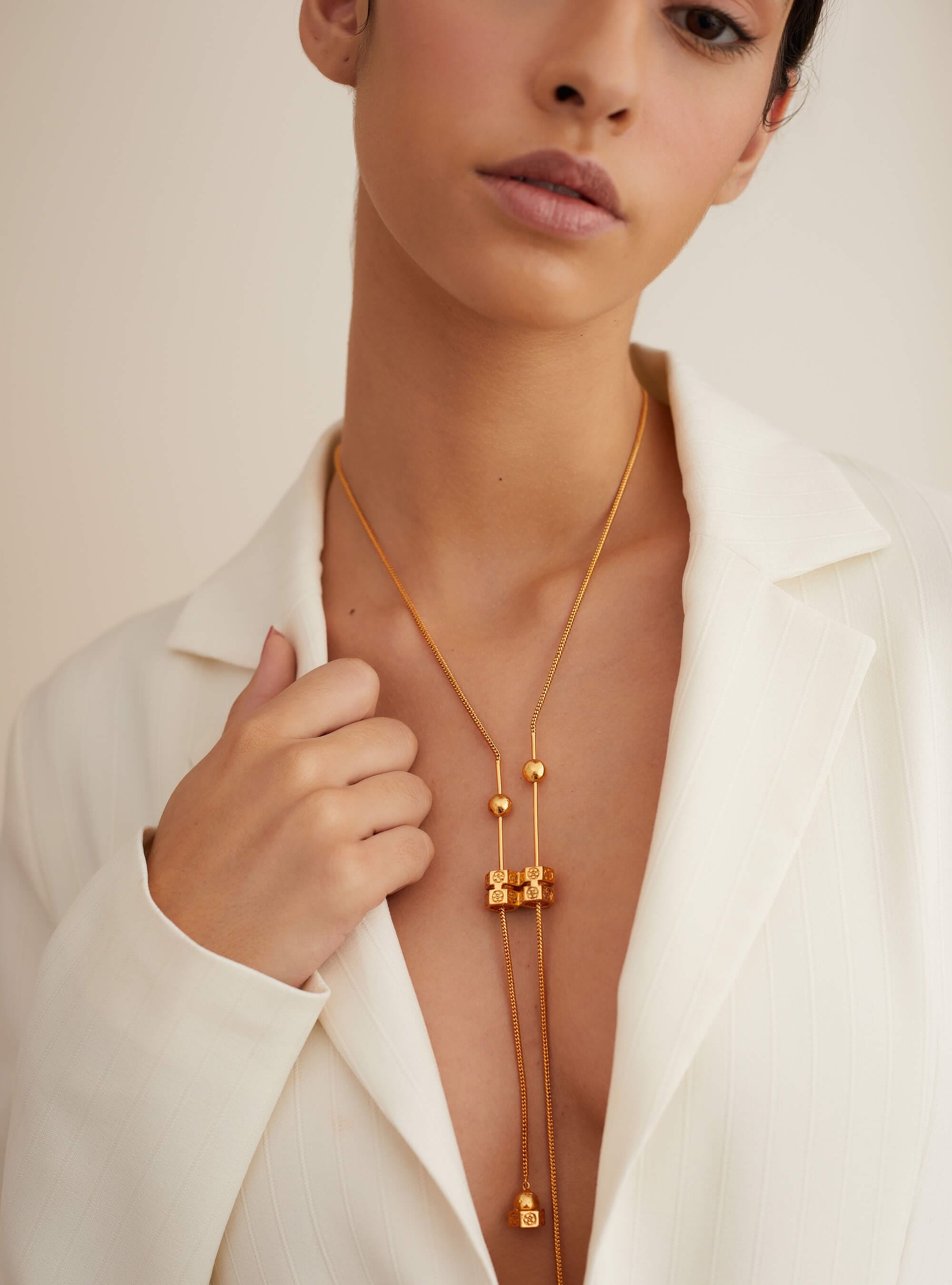 Necklaces could be of three types - collar necklaces, chokers, or pendant necklaces. Each of them are versatile styles and an easy way to make a choice is by looking at their finish or embellishments. Necklaces are sometimes carved intricately and finished with high-shine gold or silver. These pieces may not be embellished at all, while on the other hand, simple metal structures are embellished with pearls or stones for an OTT appearance. Look to your personal style to make the right purchase.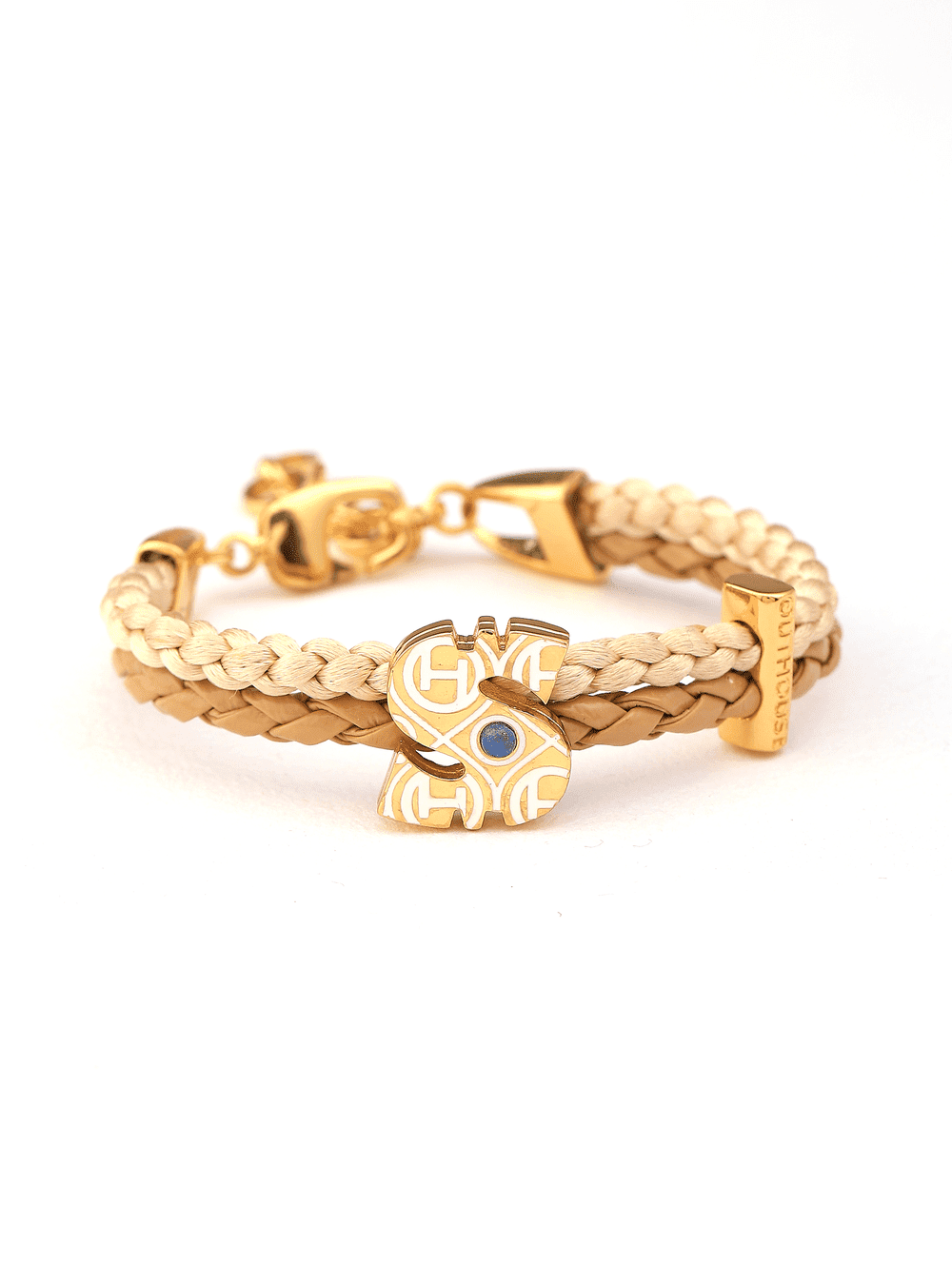 Bracelets, again, can be narrow and dainty or bold and big. If it's a place where you'd love to be noticed, style notable singular pieces with statement features. Look at embellishments such as pearls, crystals or semi-precious stones. Alternatively, you can stack chain bracelets for a fuller look that'll elevate your everyday look. 
Explore The Handcrafted Women Jewellery at Outhouse