Different Types of Earrings Every Woman Must Own!
The beauty of women's earrings is their everlasting versatility. The choices to style them are endless and they can simply enhance any outfit. One can effortlessly adorn a good mix of different types of earrings and single handedly transform an entire look.  
Starring the iconic type of earrings in India from Outhouse, find the perfect piece that would be the ideal match for transitional day to night dressing. 
Different Types of Earrings For Women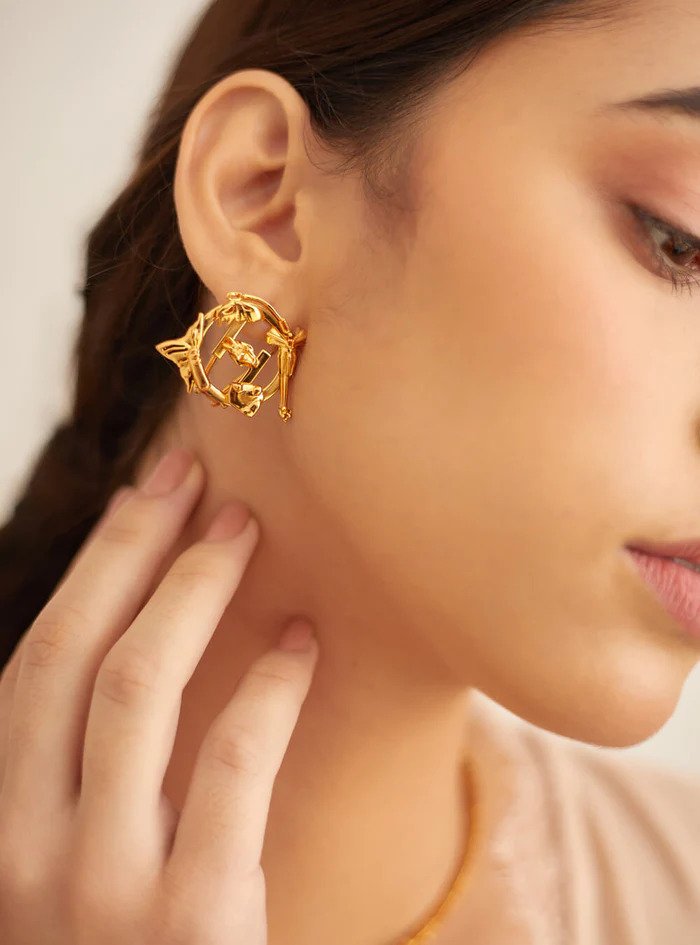 A simple yet chic accent to any attire, stud earrings adds an impeccable finishing touch to any look with a sense of understated glamour. Amongst the different types of earrings for women, studs define simplicity at its best, with a delicate pop of dazzle to the outfits.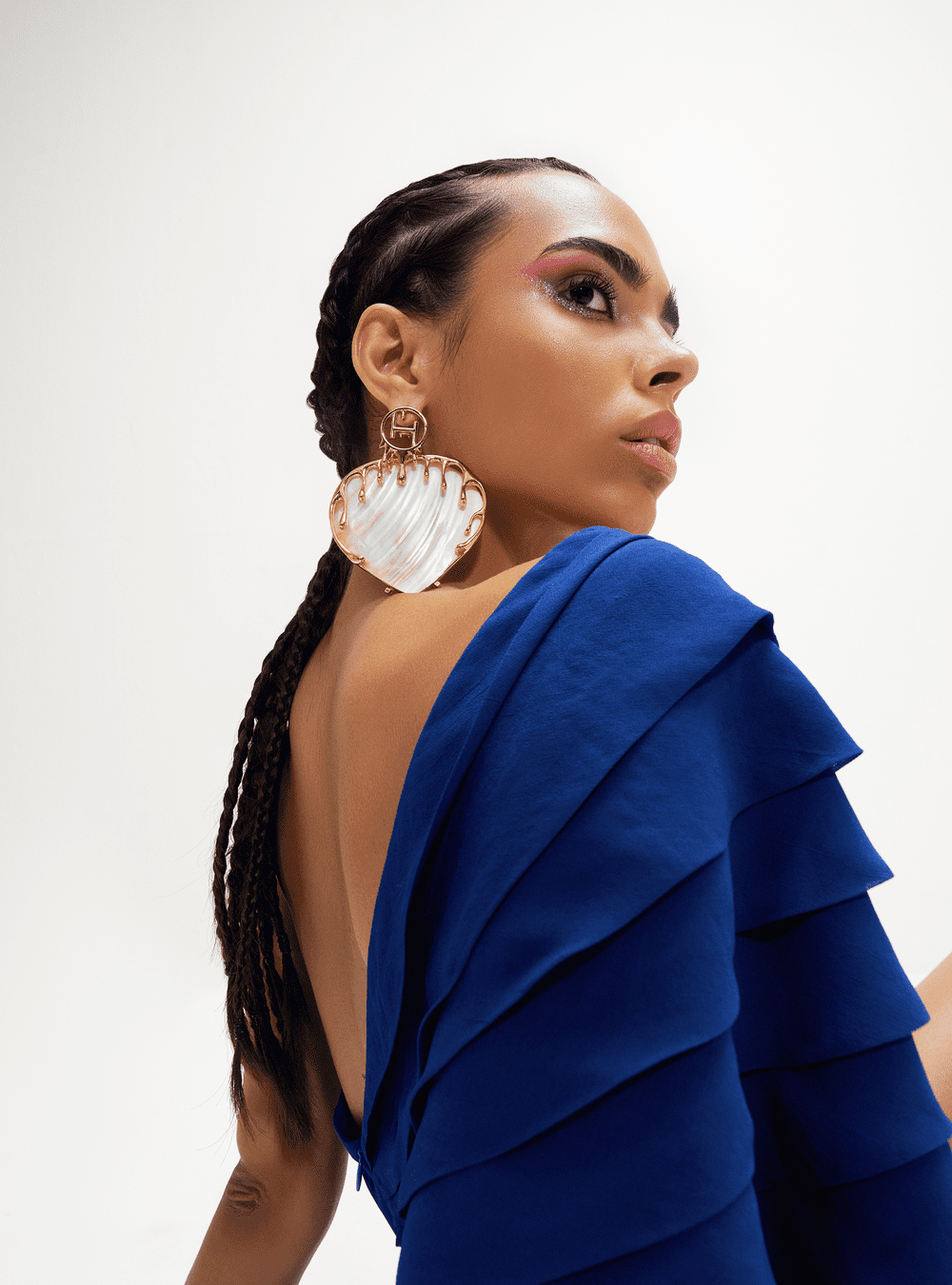 One can go all out by adorning statement earrings that can instantly elevate any outfit with their enigmatic appearance. Maximalist earrings are a great pick when it comes to accessorising a simple outfit with just one alluring piece that can effortlessly transform an entire outfit. These earrings can be dressed from morning to evening, to add the perfect finishing touch.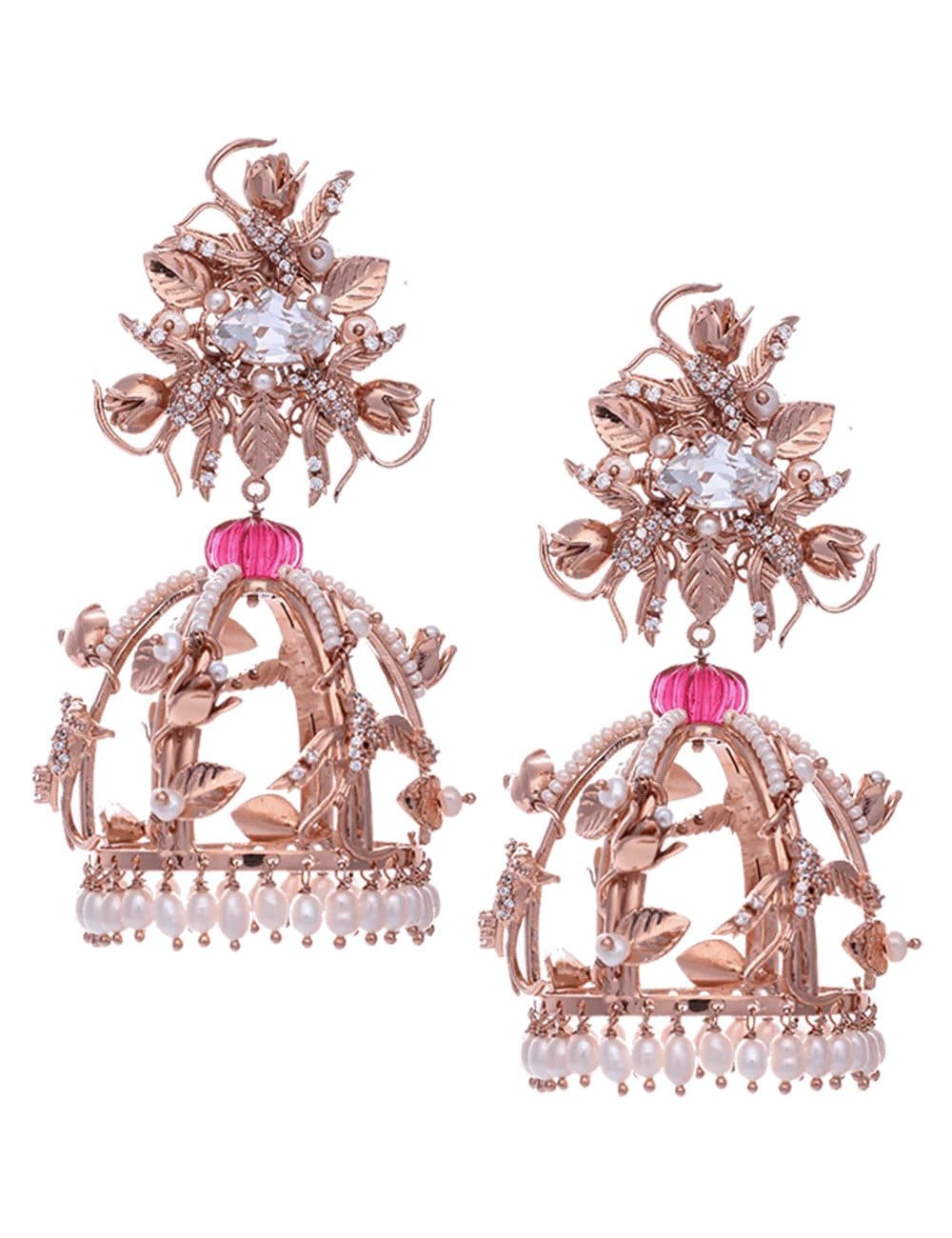 Jhumka earrings present themselves with a high glamour quotient which can be a stylish companion to amp up one's outfit. They hold a significant quality of catching one's attention and upgrade a simple outfit into a rather dynamic and charming one. With jhumkas, one can also choose to opt for something more contemporary and one-of-a-kind.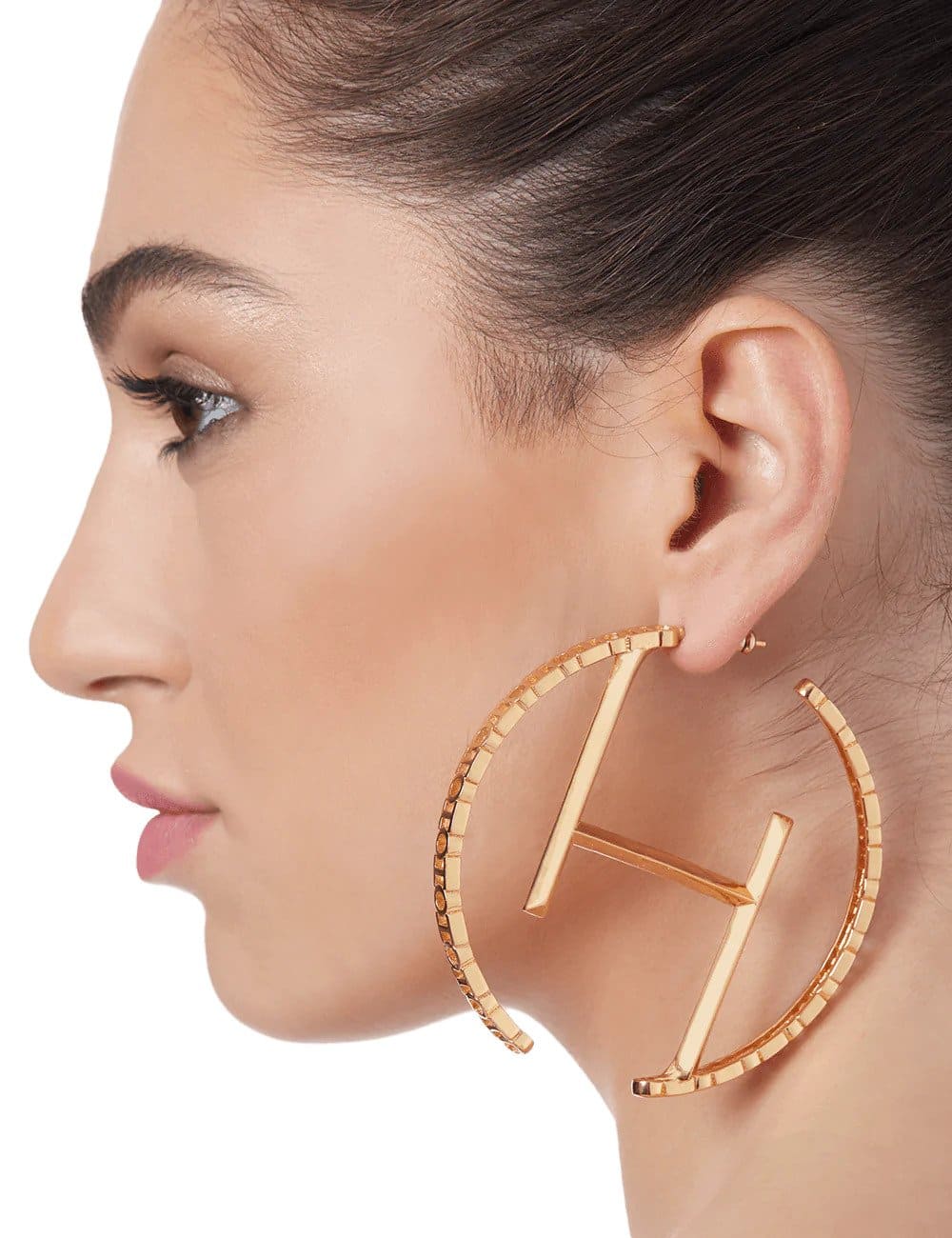 Elevating casuals to dressy attires, hoop earrings can be a beguiling addition to your look. A scintillating combination of hoops always find a special place in one's outfit, propelling a whimsical charm with its statement-making properties.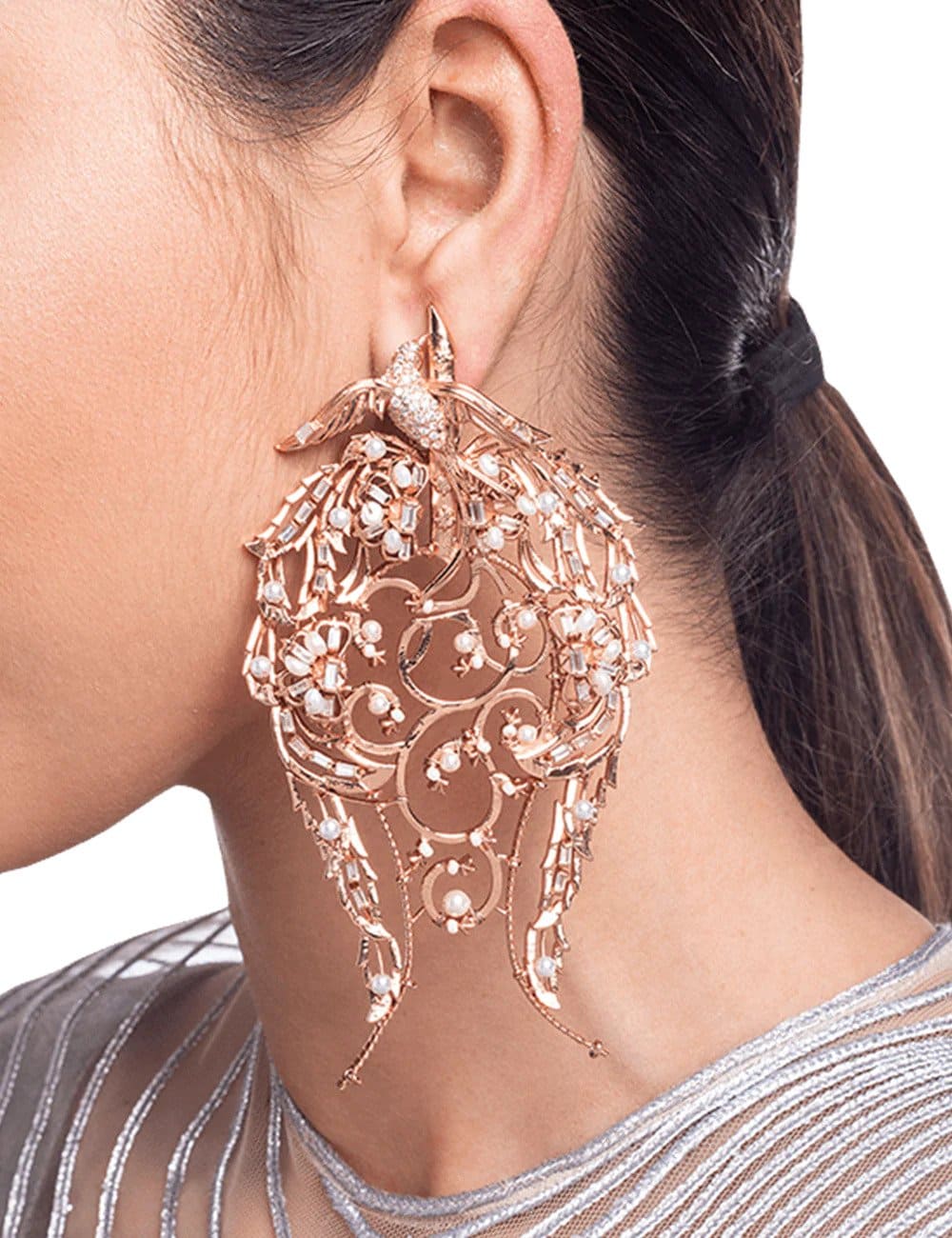 If you are trying to build a well-balanced collection of earrings that cater to all styles, chandelier earrings would be an elegant and maximal addition. With an elaborate dazzling accent to every attire, chandelier earrings offer a variety of designs that can be widely experimented with.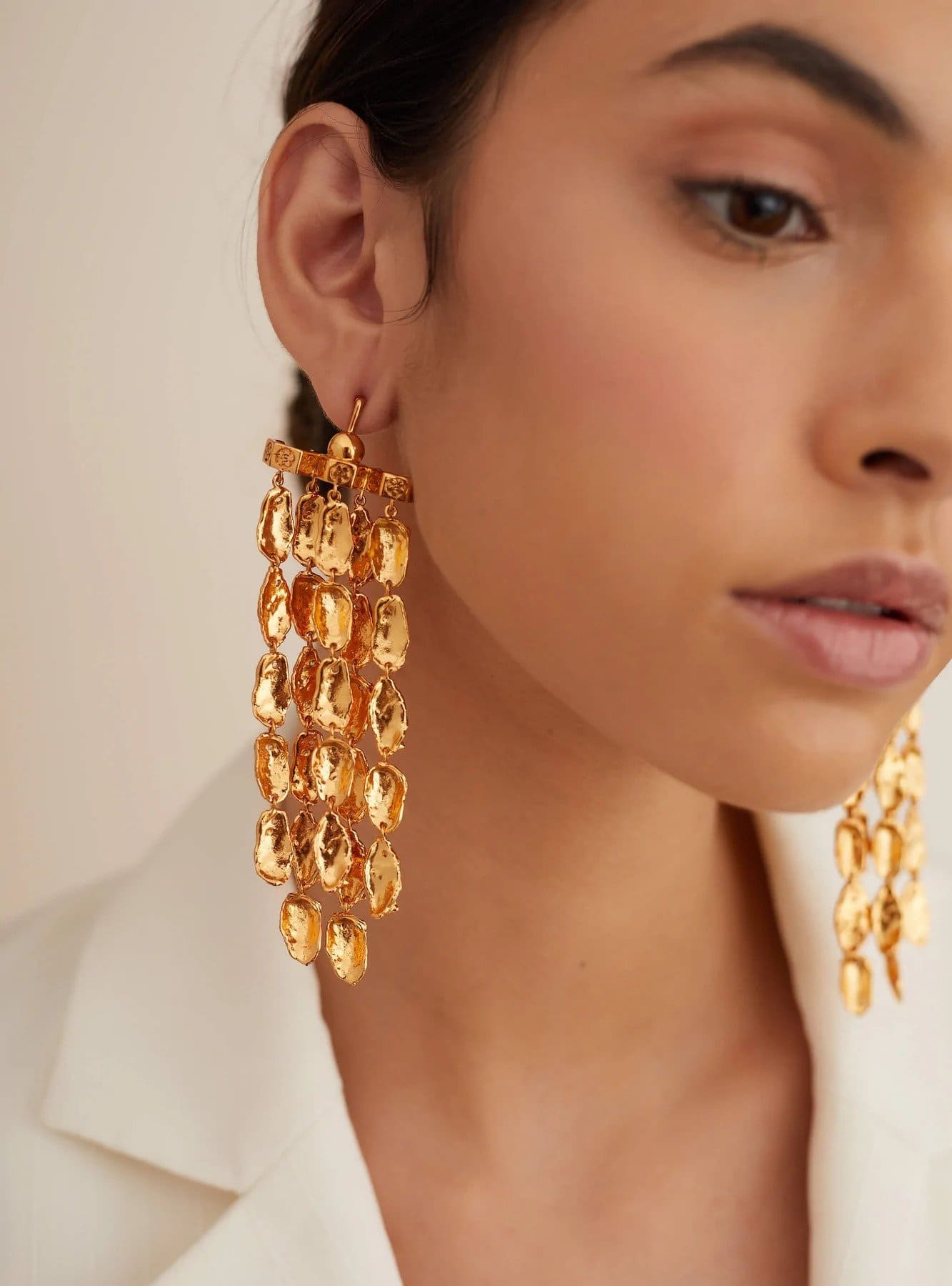 Drop earrings offer a sleeker and refined design that acts as an impeccable silhouette for accessorising your evening look. An extension of the classic studs, drop earrings make a perfect fit for creating a delicate balance between experimentation and a decadent statement.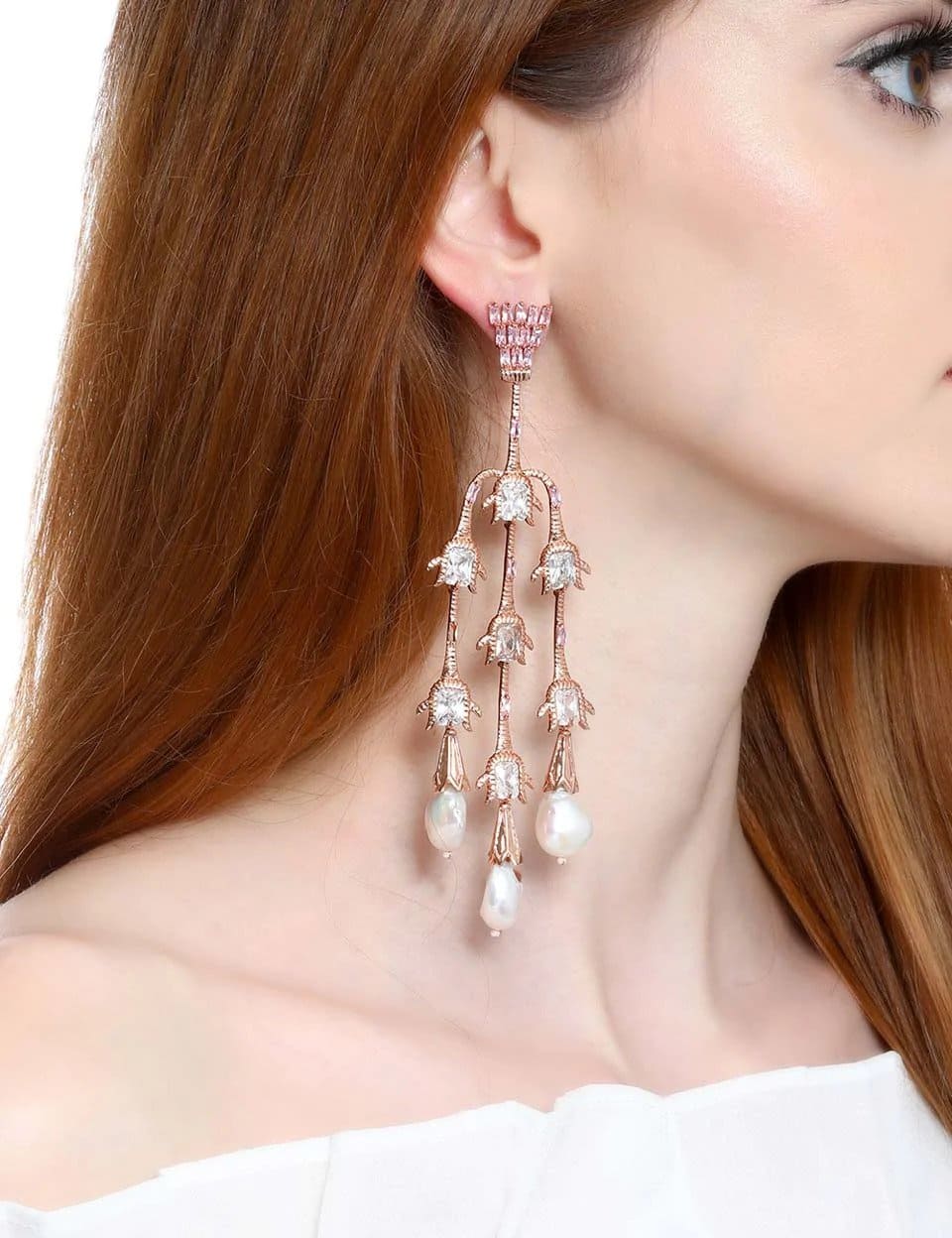 Statement-making, attention-seeking, and extremely playful- long earrings enhance any outfit they are paired with. Showcasing themselves in a variety of designs and materials, long earrings are modern pieces of excellence, that exude luxury and feminism in every style through their alluring and ornate structures.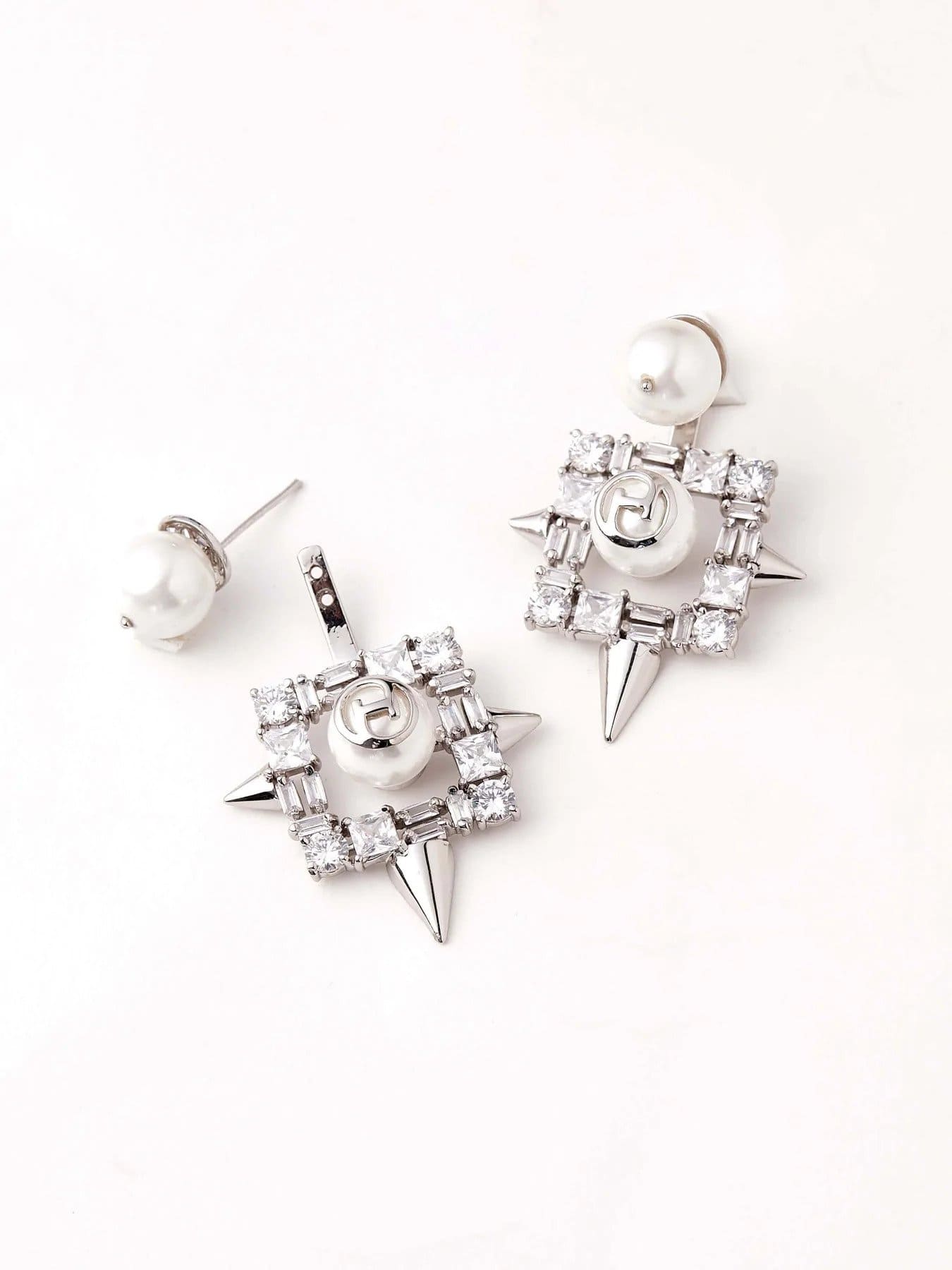 If you're looking for investment worthy earrings, choosing the right kind of finish is really vital as it determines the entire look of the design. Gold finish adds a unique charm to the earrings whereas one can choose to go for silver finishing to create an understated yet impactful look. Accents such as pearls and a tinge of colour can also be added to spruce up any striking ensemble. 
Frequently Asked Questions
What type of earrings are trending in 2023?
In 2023, the forthcoming year, hoop earrings will continue to be seen, but will be more maximal in size. The dangle type of earrings will gain more popularity and will be crafted with different dangles or embellishments. 
How many types of earrings are there?
Eighteen types of earrings are available at Outhouse. From all the various styles that co-exist, these eighteen are the most essential and timeless. All eighteen styles mentioned above can be styled for multiple occasions. 
How can I choose earrings according to my face type?
Important to remember, the linear type of earrings suit a circular face shape the most. On the other hand, if you have a rectangular or long facial structure, choose medium-to-large stud earrings and hoop earrings. The most-suitable pieces will give the illusion of length and width, respectively.