Different Types of Earrings Every Woman Must Own!
Earrings have become the IT accessory to have this season. With the pandemic past us, people have been exploring more experimental tastes and styles, with accessories playing a huge role in their daily ensembles. However, this arena can be a little tricky to navigate, since over the years, earrings have gotten a much needed makeover right from different styles, designs and shapes.  
Although this space can be overwhelming, we at Outhouse have curated a one stop guide to familiarize you with the different types of earrings available for your next venture into the fashionable.
Exploring the Diversity of Women's Earrings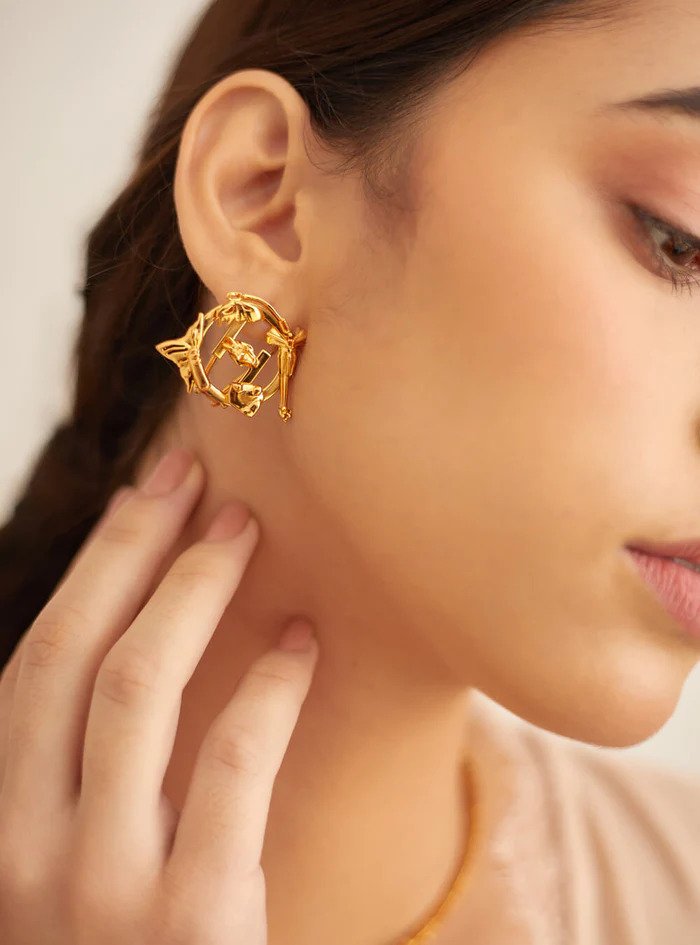 A simple yet chic accent to any attire, stud earrings adds an impeccable finishing touch to any look with a sense of understated glamour. Amongst the different types of earrings for women, studs define simplicity at its best, with a delicate pop of dazzle to the outfits.    
Also Read: An Ultimate Guide To Types of Stud Earrings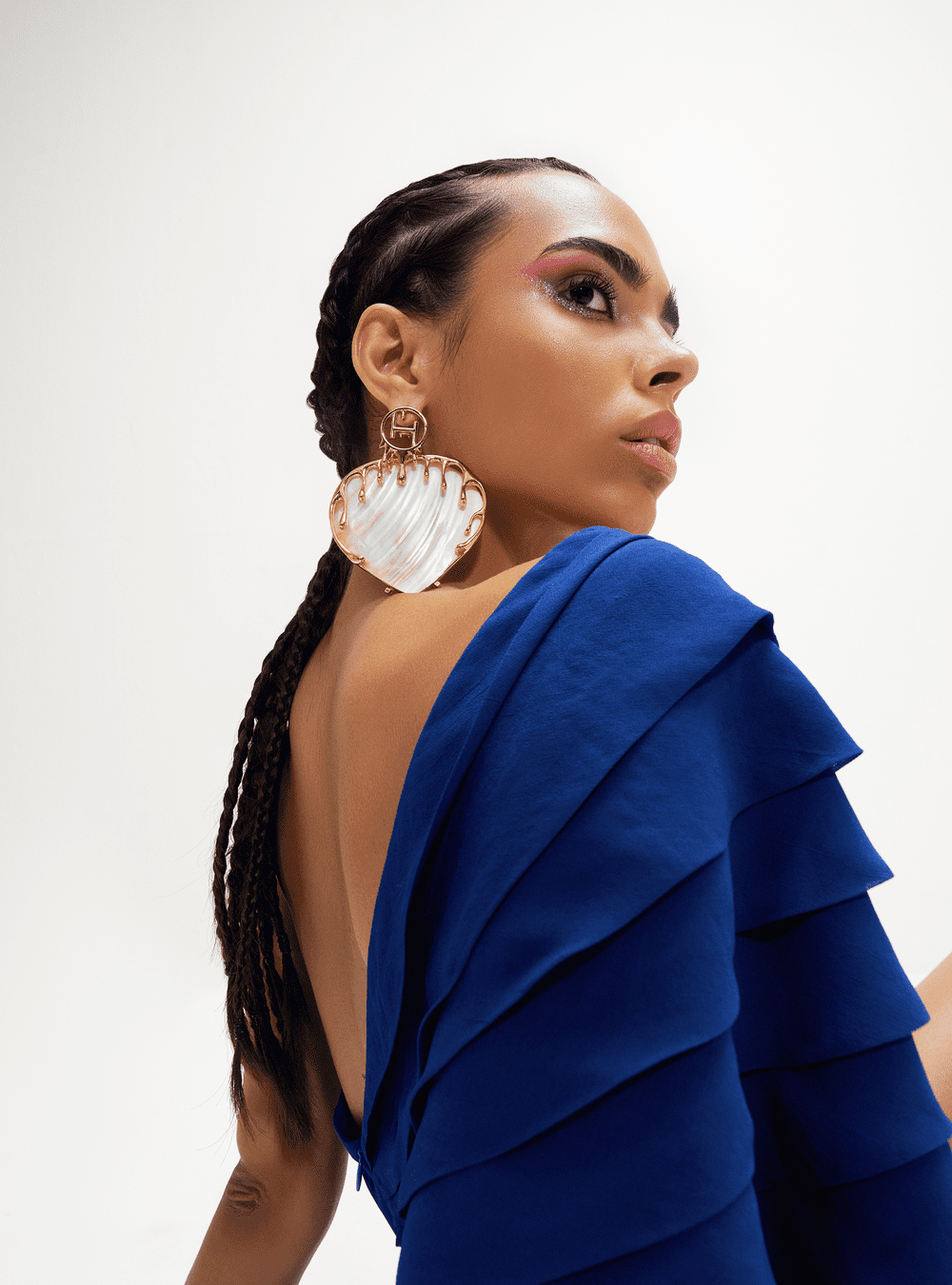 One can go all out by adorning statement earrings that can instantly elevate any outfit with their enigmatic appearance. Maximalist earrings are a great pick when it comes to accessorising a simple outfit with just one alluring piece that can effortlessly transform an entire outfit. These earrings can be dressed from morning to evening, to add the perfect finishing touch.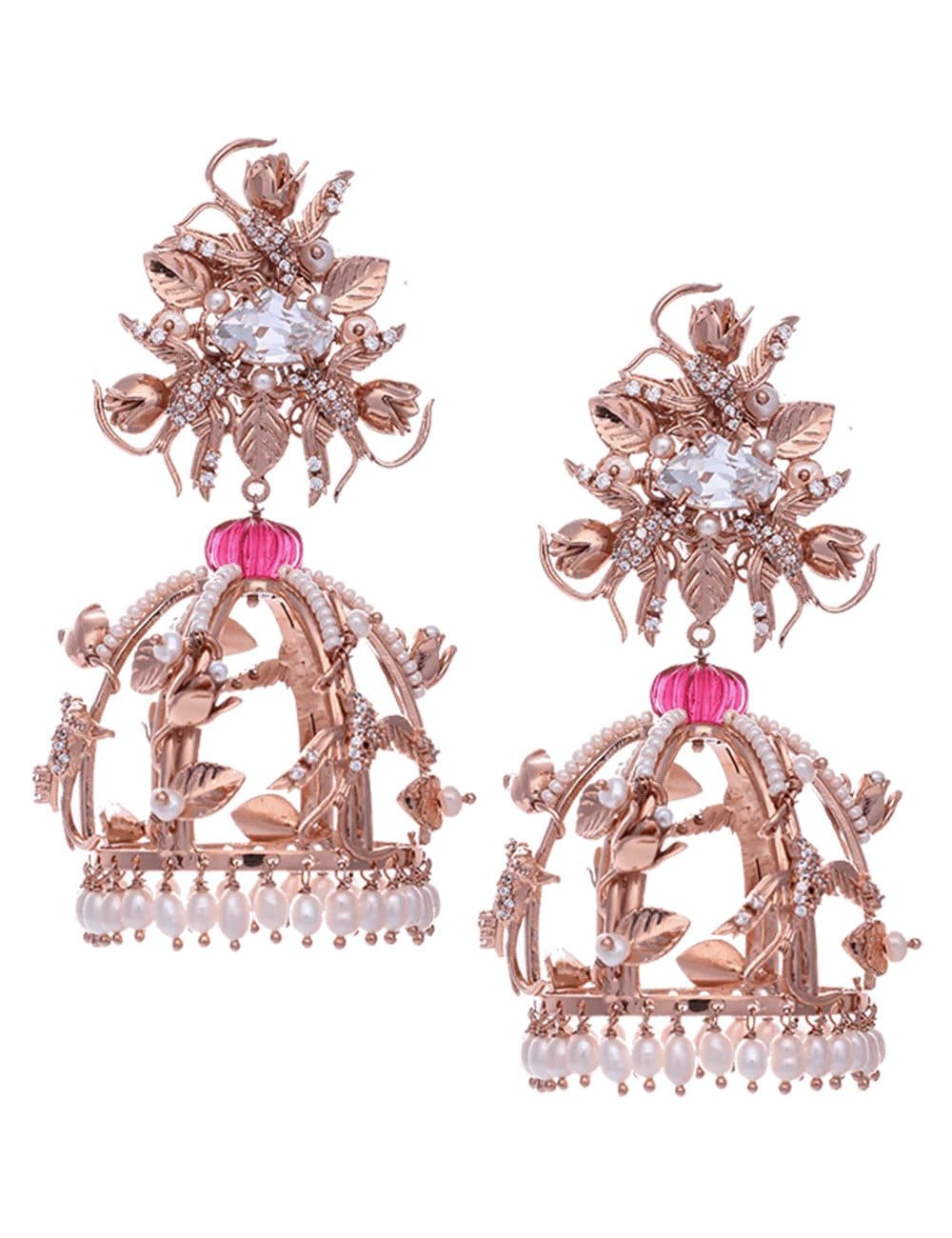 Jhumka earrings present themselves with a high glamour quotient which can be a stylish companion to amp up one's outfit. They hold a significant quality of catching one's attention and upgrade a simple outfit into a rather dynamic and charming one. With jhumkas, one can also choose to opt for something more contemporary and one-of-a-kind. 
Also Read: How To Style Jhumka Earrings For Different Occasions?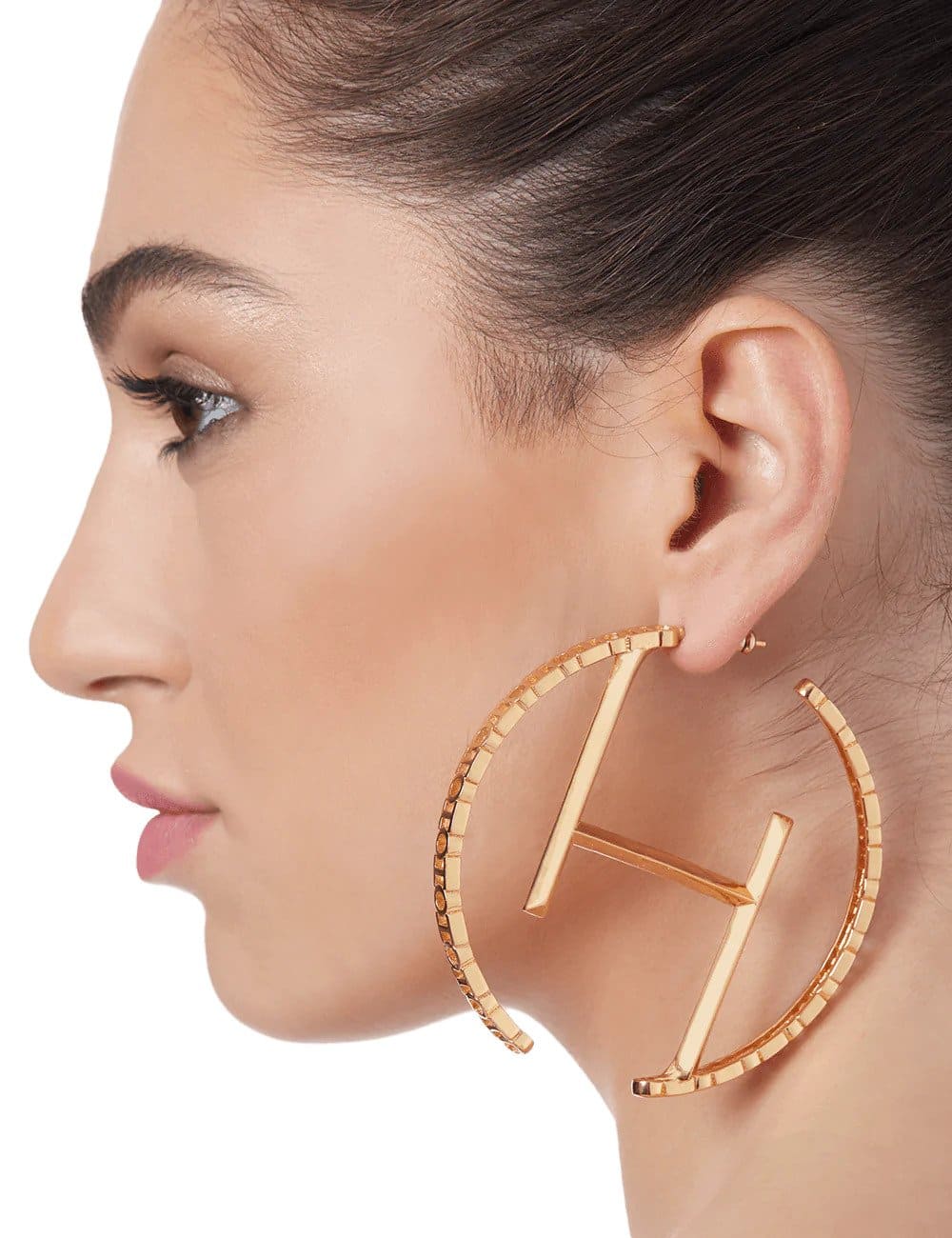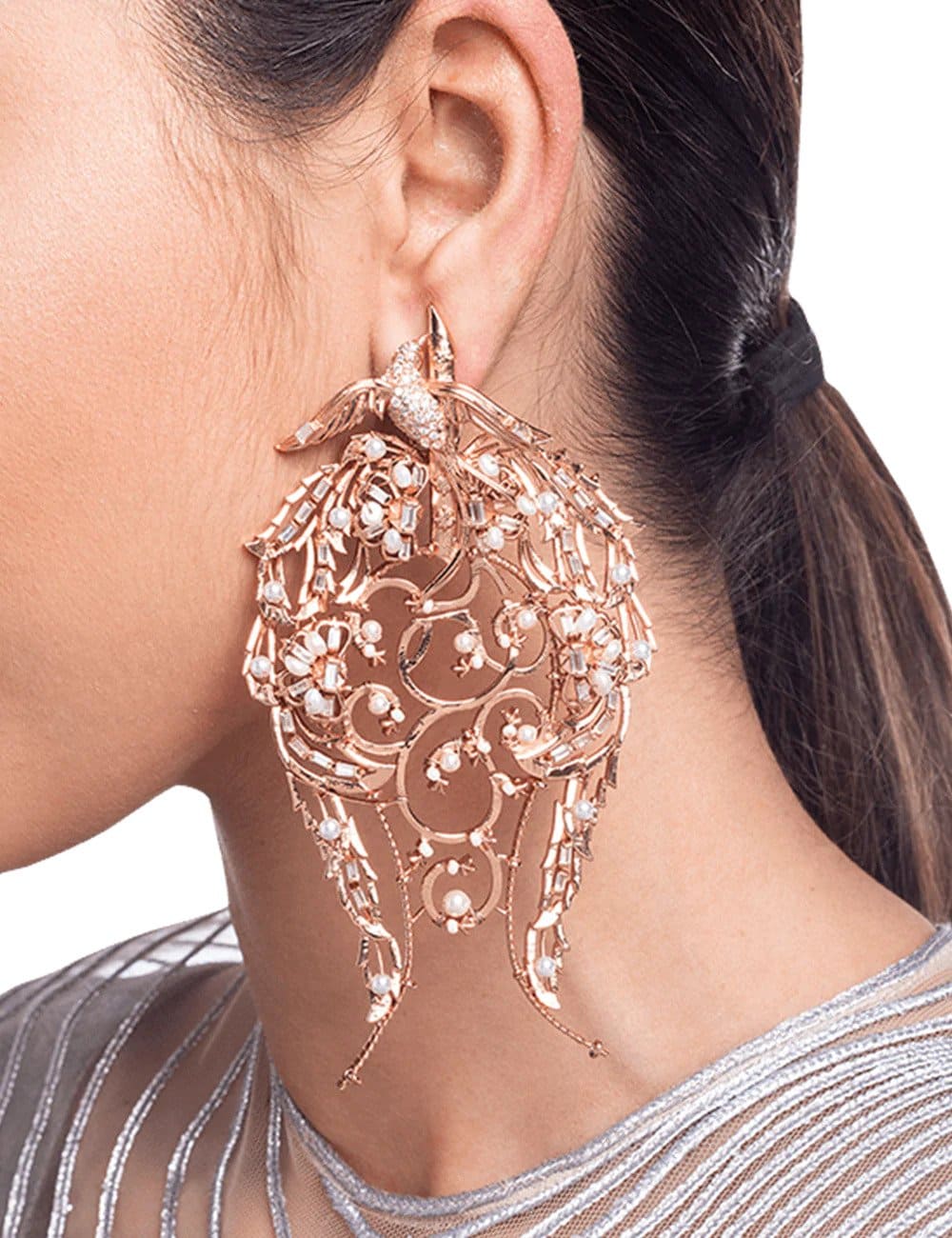 If you are trying to build a well-balanced collection of earrings that cater to all styles, chandelier earrings would be an elegant and maximal addition. With an elaborate dazzling accent to every attire, chandelier earrings offer a variety of designs that can be widely experimented with.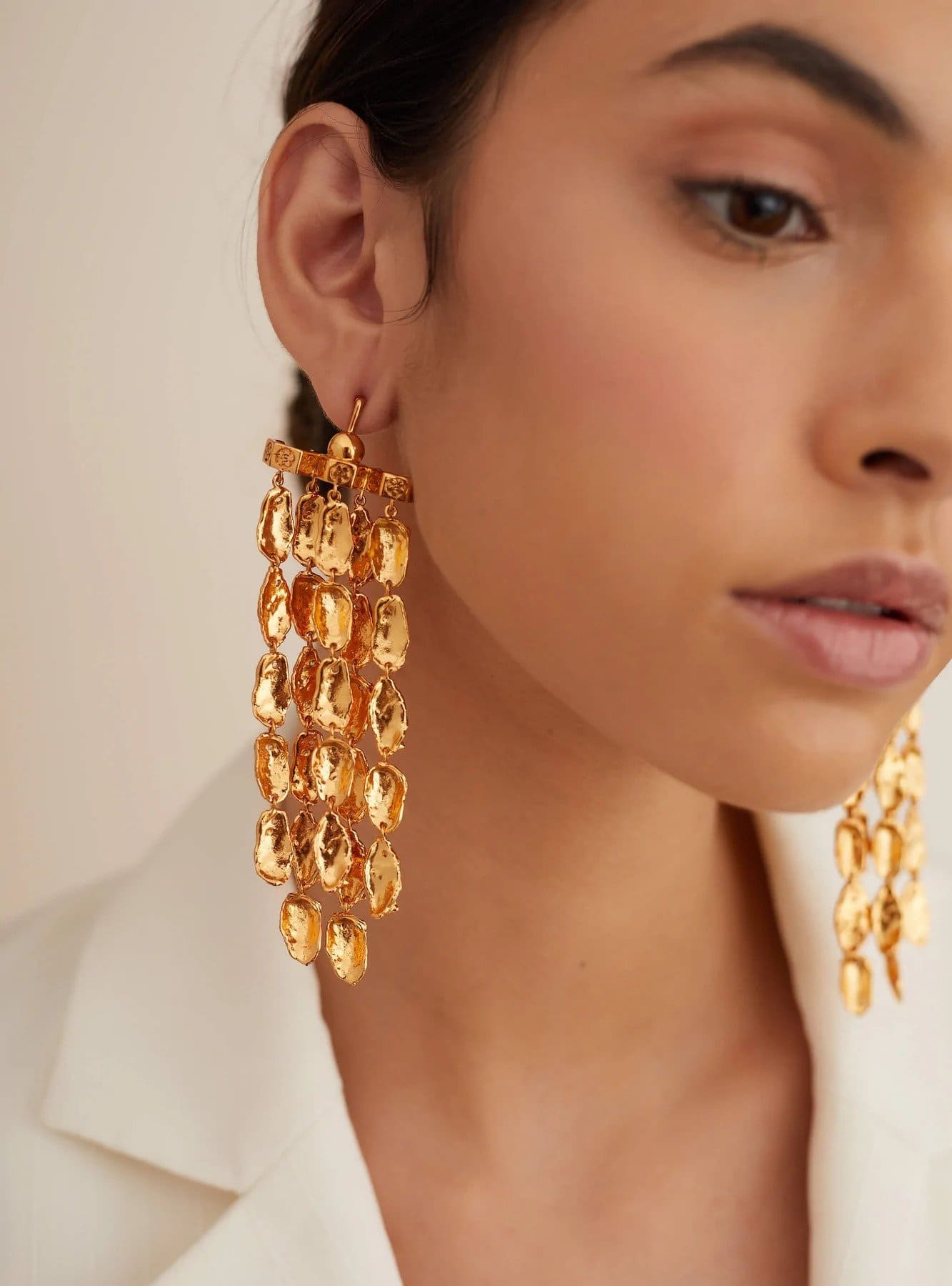 Drop earrings offer a sleeker and refined design that acts as an impeccable silhouette for accessorising your evening look. An extension of the classic studs, drop earrings make a perfect fit for creating a delicate balance between experimentation and a decadent statement.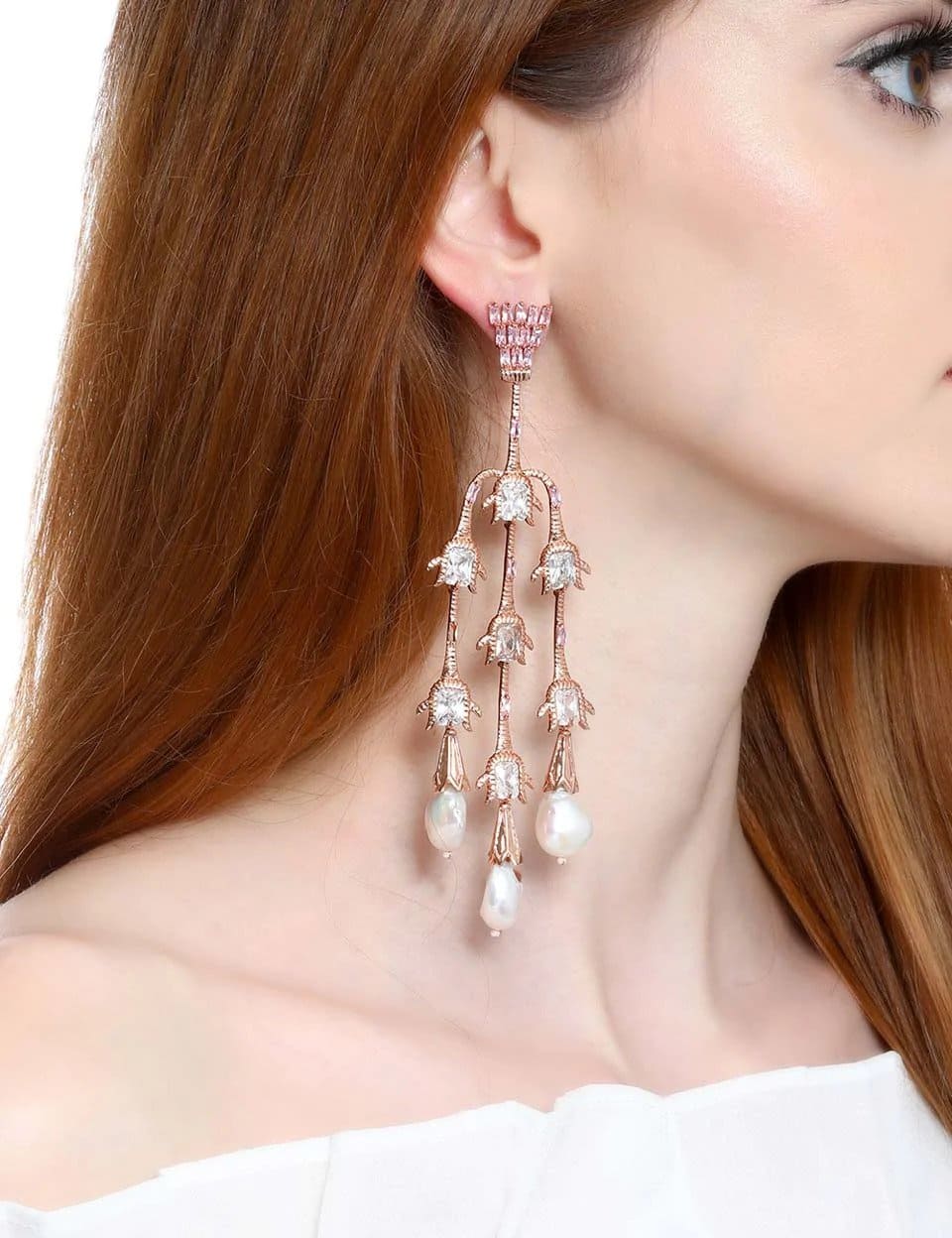 Statement-making, attention-seeking, and extremely playful- long earrings enhance any outfit they are paired with. Showcasing themselves in a variety of designs and materials, long earrings are modern pieces of excellence, that exude luxury and feminism in every style through their alluring and ornate structures.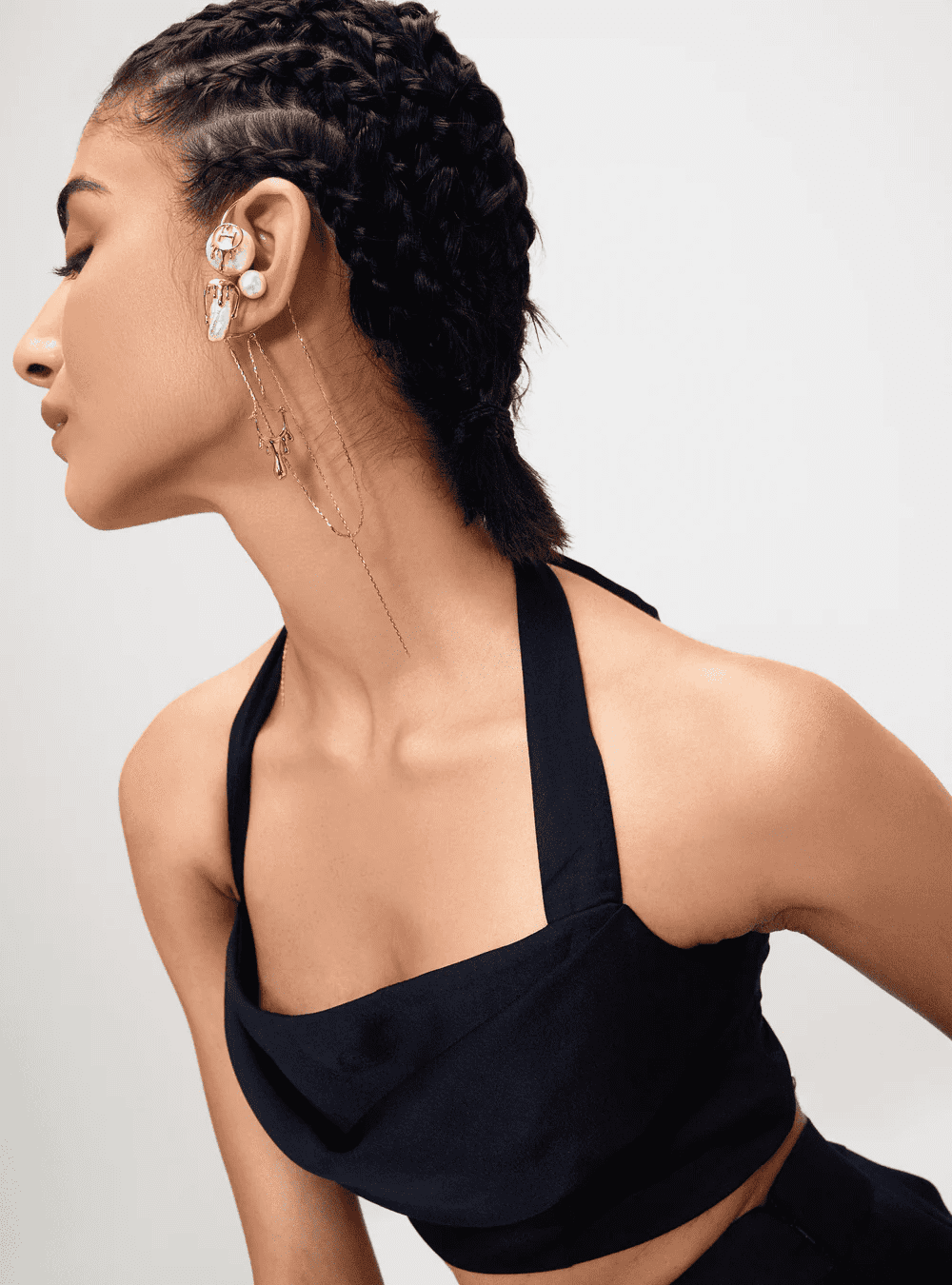 Elevate your look with an unconventional accessory like the ear cuff. Both subtle yet impactful, the ear cuff is the juxtaposition of minimalism and maximalism. A gold ear cuff like this is extremely versatile and can be dressed up and down as it's the perfect transitional piece in your wardrobe to accompany your looks from day to night.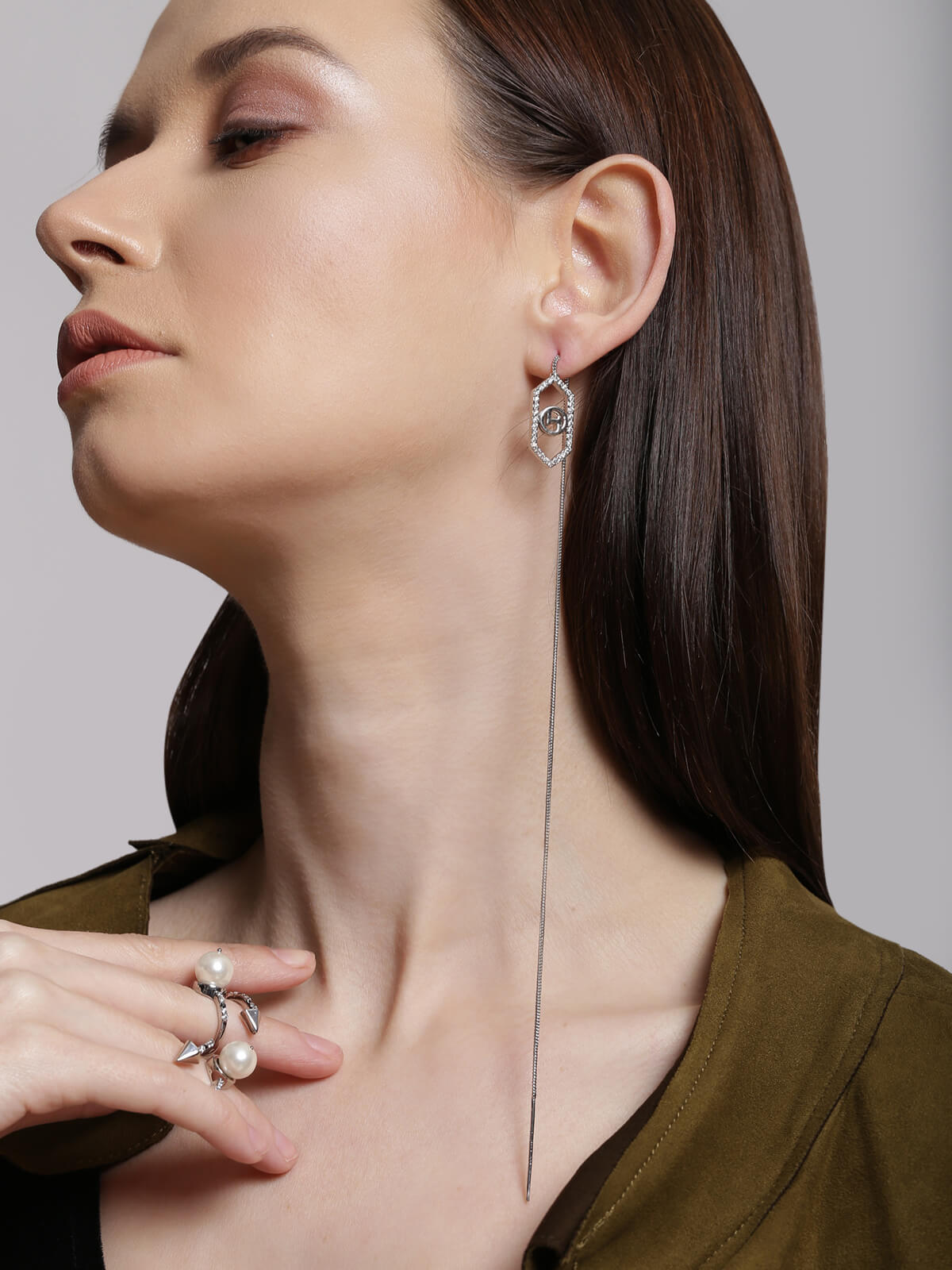 You'd want to keep this jewelry piece in mind for your next party look. Stand out in a statement look with these brilliantly versatile threader earrings. Not only are they super comfortable to wear, you can really play them up if you want to flaunt your multiple piercings.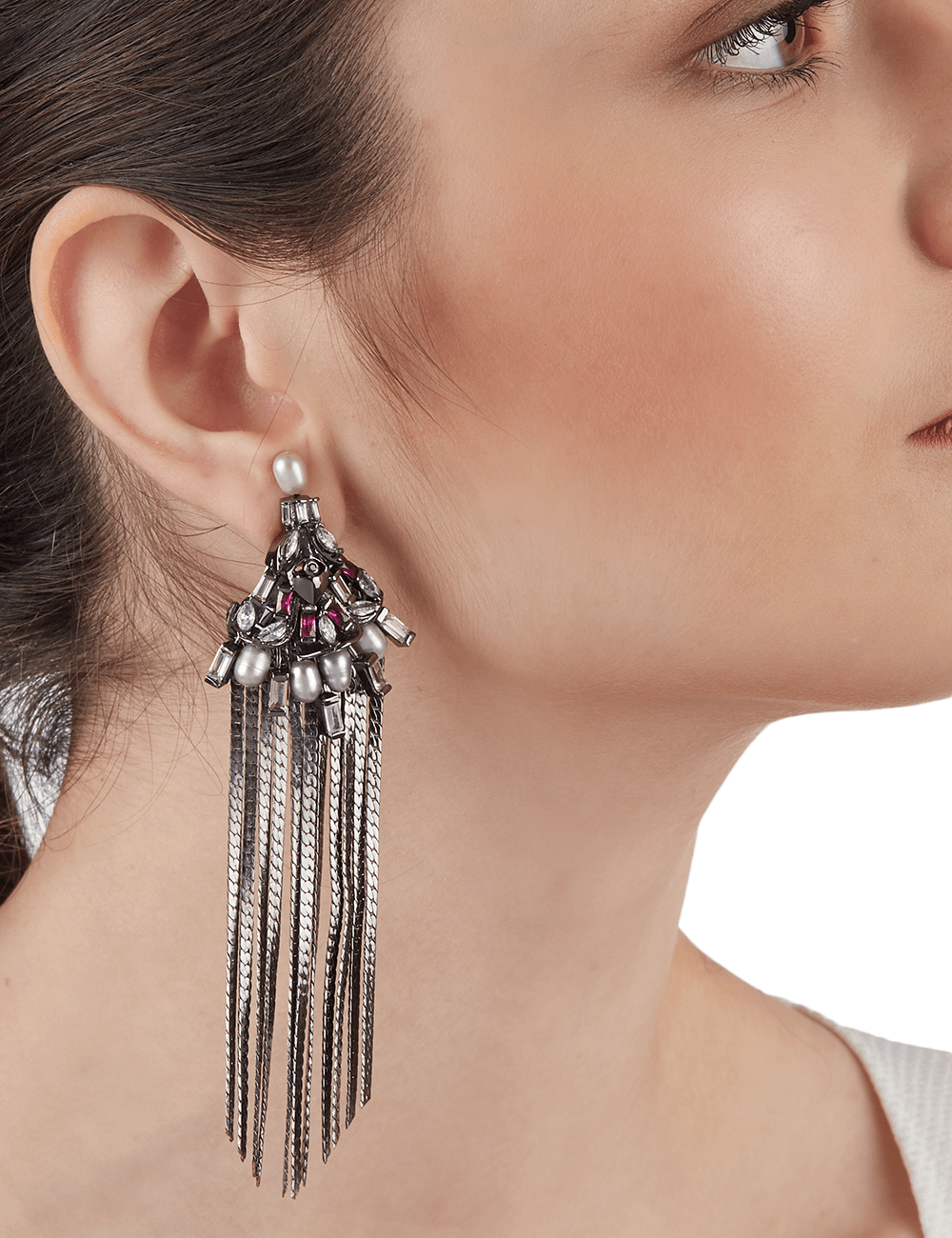 You can never go wrong with a tassel. This fun and quirky accessory will add a bounce to your step and to your ears the next night out with your girls. A gunmetal finish like this one makes you look edgy yet elegant. Pair it up with a classic LBD and look your best.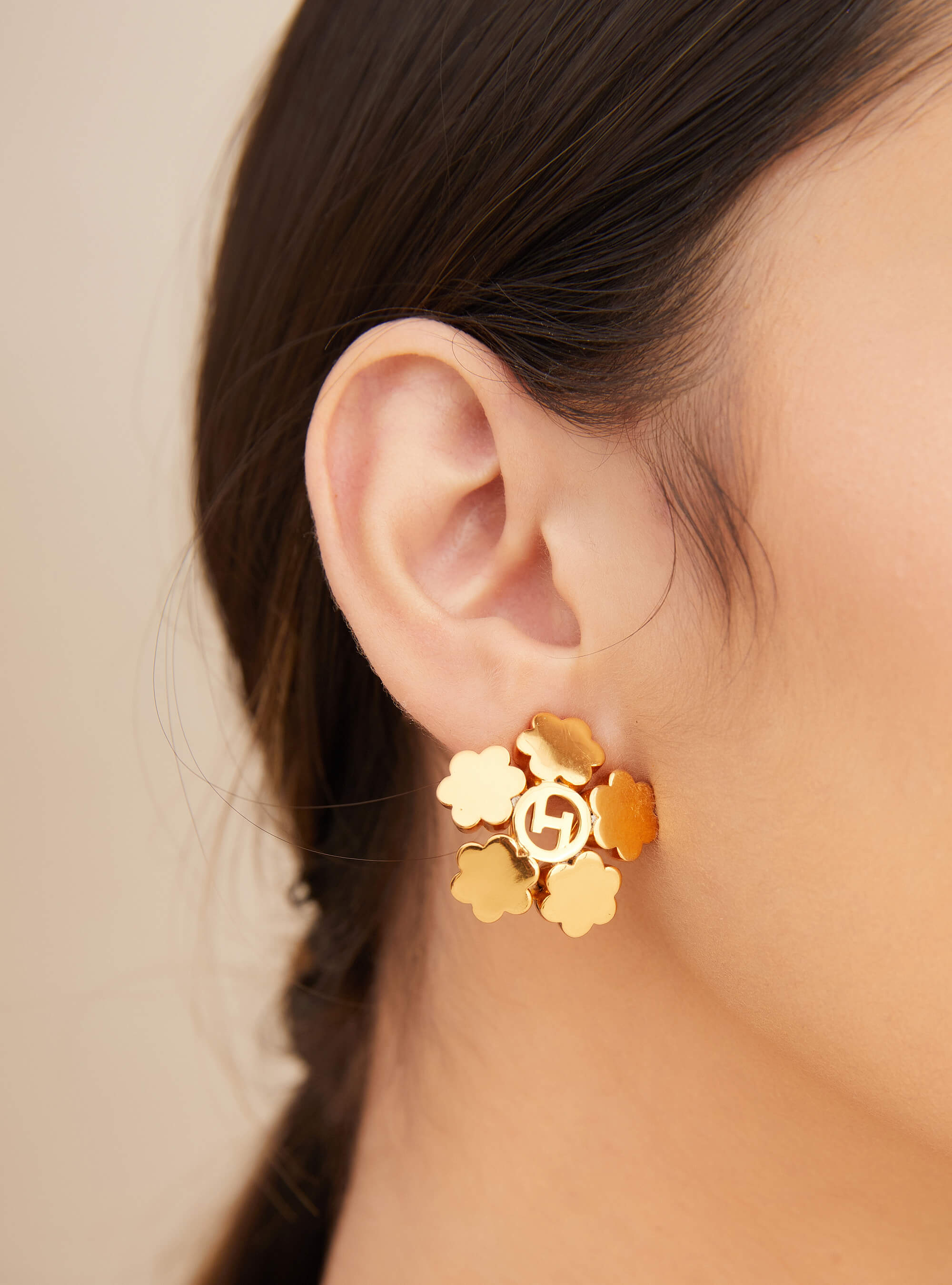 Cluster earrings are such a fun addition to your jewelry stack. They make for great conversation starters and will surely get you compliments, no matter what the occasion. A classy gold option like this one is the epitome of class and elegance. The floral monograms are an interesting twist on a classic design and will pair wonderfully with your office attire as well as on a date night out.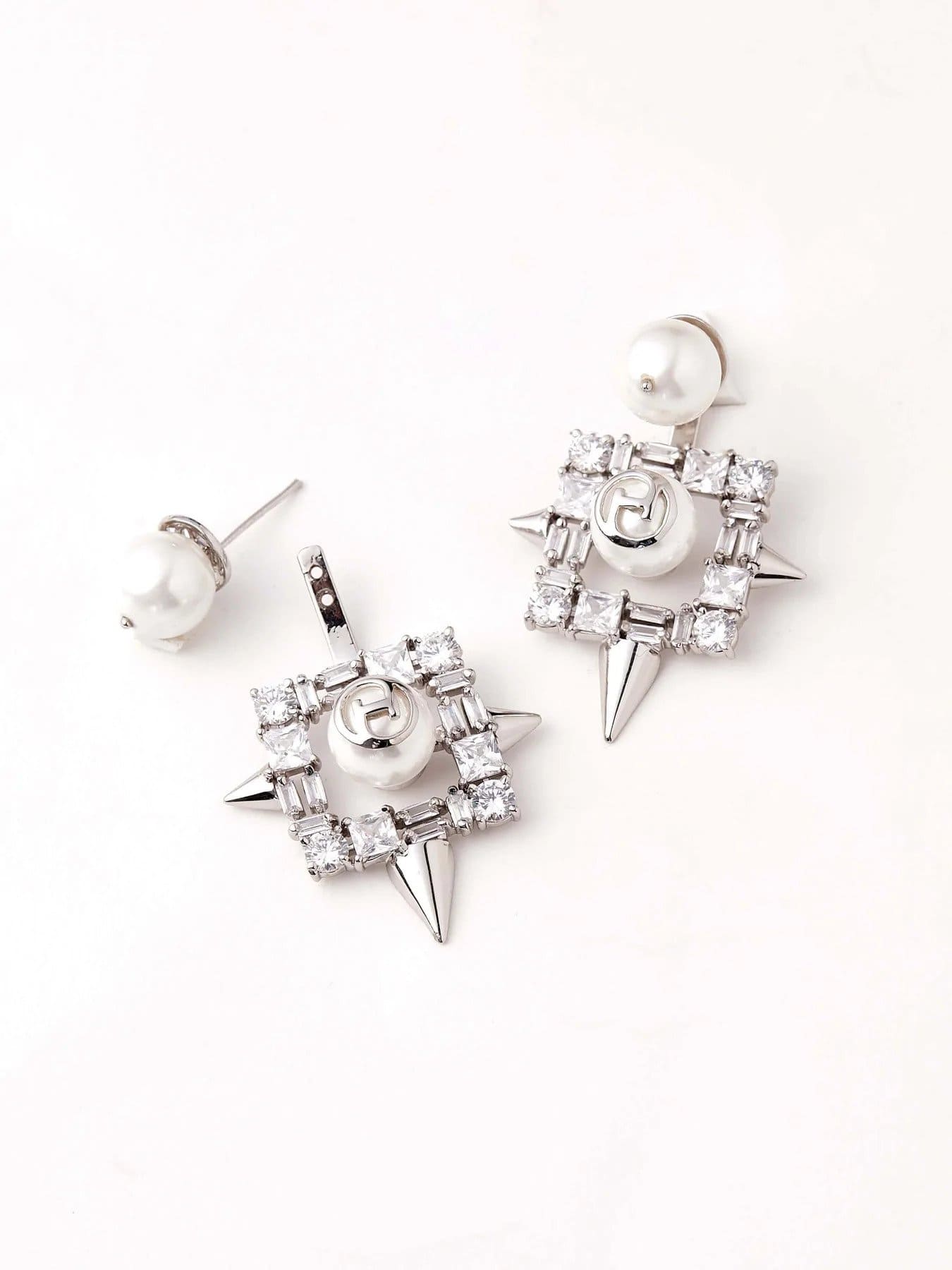 If you're looking for investment worthy earrings, choosing the right kind of finish is really vital as it determines the entire look of the design. Gold finish adds a unique charm to the earrings whereas one can choose to go for silver finishing to create an understated yet impactful look. Accents such as pearls and a tinge of colour can also be added to spruce up any striking ensemble. 
Also Read: How To Choose Ideal Earrings For Your Face Shape?
As you've understood by now, earrings are extremely versatile and a must-have in your jewelry arsenal. The sheer amount of styles, designs and colors, will have you spoilt for choice. However, the easiest way to decide what style works for you the best, is to take into consideration your personality, aesthetic preferences and the occasion. Shop from Outhouse's opulent range of earrings available in a plethora of options so you look your best, no matter what the occasion.
Frequently Asked Questions
What type of earrings are trending in 2023?
In 2023, the forthcoming year, hoop earrings will continue to be seen, but will be more maximal in size. The dangle type of earrings will gain more popularity and will be crafted with different dangles or embellishments. 
How many types of earrings are there?
Eighteen types of earrings are available at Outhouse. From all the various styles that co-exist, these eighteen are the most essential and timeless. All eighteen styles mentioned above can be styled for multiple occasions. 
How can I choose earrings according to my face type?
Important to remember, the linear type of earrings suit a circular face shape the most. On the other hand, if you have a rectangular or long facial structure, choose medium-to-large stud earrings and hoop earrings. The most-suitable pieces will give the illusion of length and width, respectively.