Dainty Jewellery Is Currently On Our Style Radar
What is dainty jewellery?
Dainty jewellery includes small, delicate and lightweight jewellery that meets the true meaning of versatility. Easy to style for all occasions, big or small, dainty jewellery is a mainstay in all women's wardrobes. In most cases, these dainty jewellery pieces prove to be timeless ones too that can be worn year after year. For this, make sure you purchase quality pieces that ensure longevity. 
At Outhouse, quality craftsmanship is our core attribute. Each piece of dainty jewellery is cast with Italian brass and further plated with 22k gold or silver. For a silver finish, they are polished with rhodium and lacquer to preserve lustre. Read below to discover more about our dainty jewellery.
Types of Dainty Jewellery
1. Dainty pendant necklaces
Dainty necklaces are everyday essentials that help uplift your style quotient. With a dainty chain and sculpted pendant, a dainty necklace is lightweight and eye-catching. These pendants may be small but are sometimes embellished with pearls, semi-precious stones or crystals making them look glamorous every time they are worn.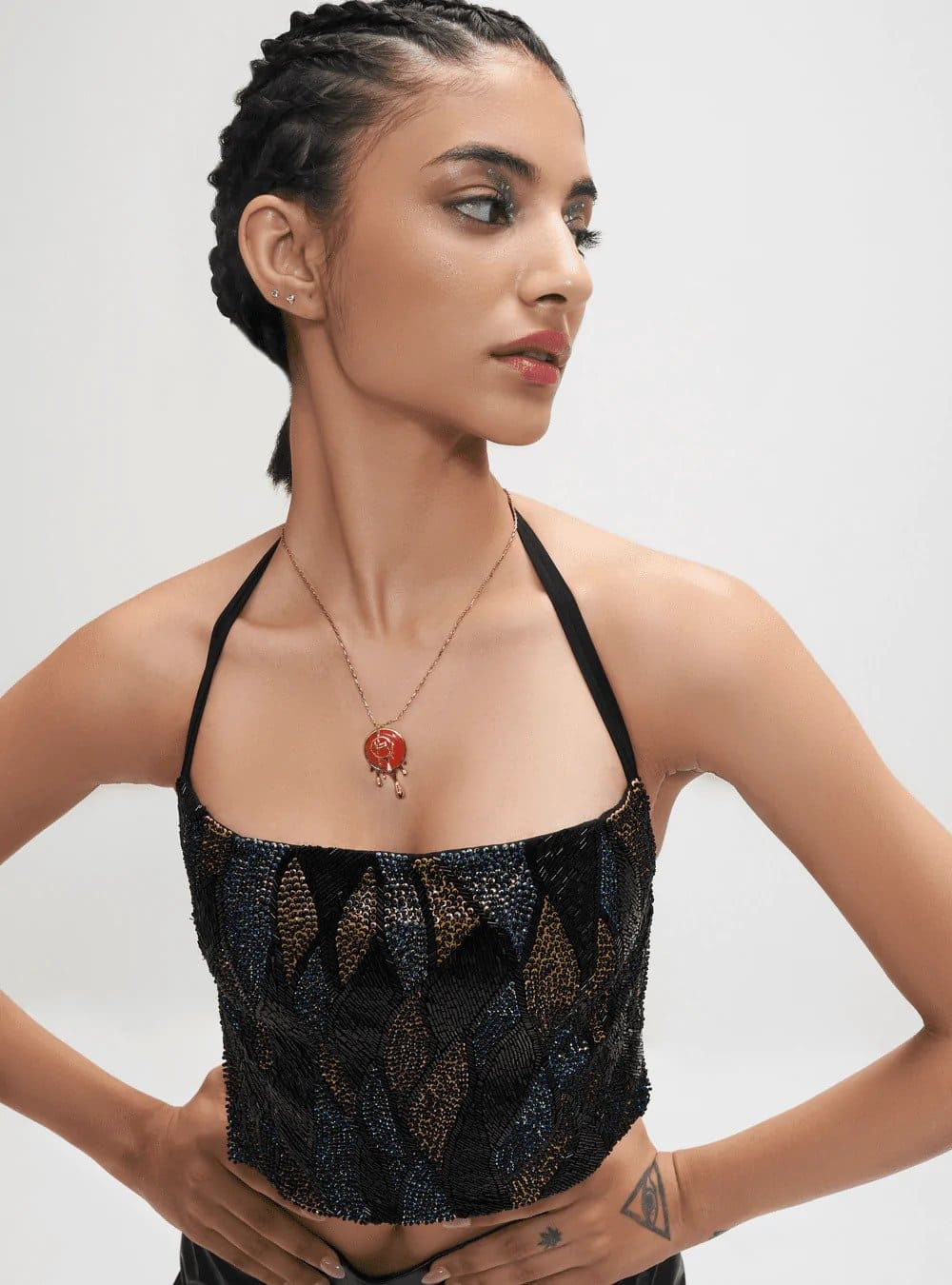 The newly launched semi-precious pendant features a vibrant coral stone encased within a gold monogrammed structure.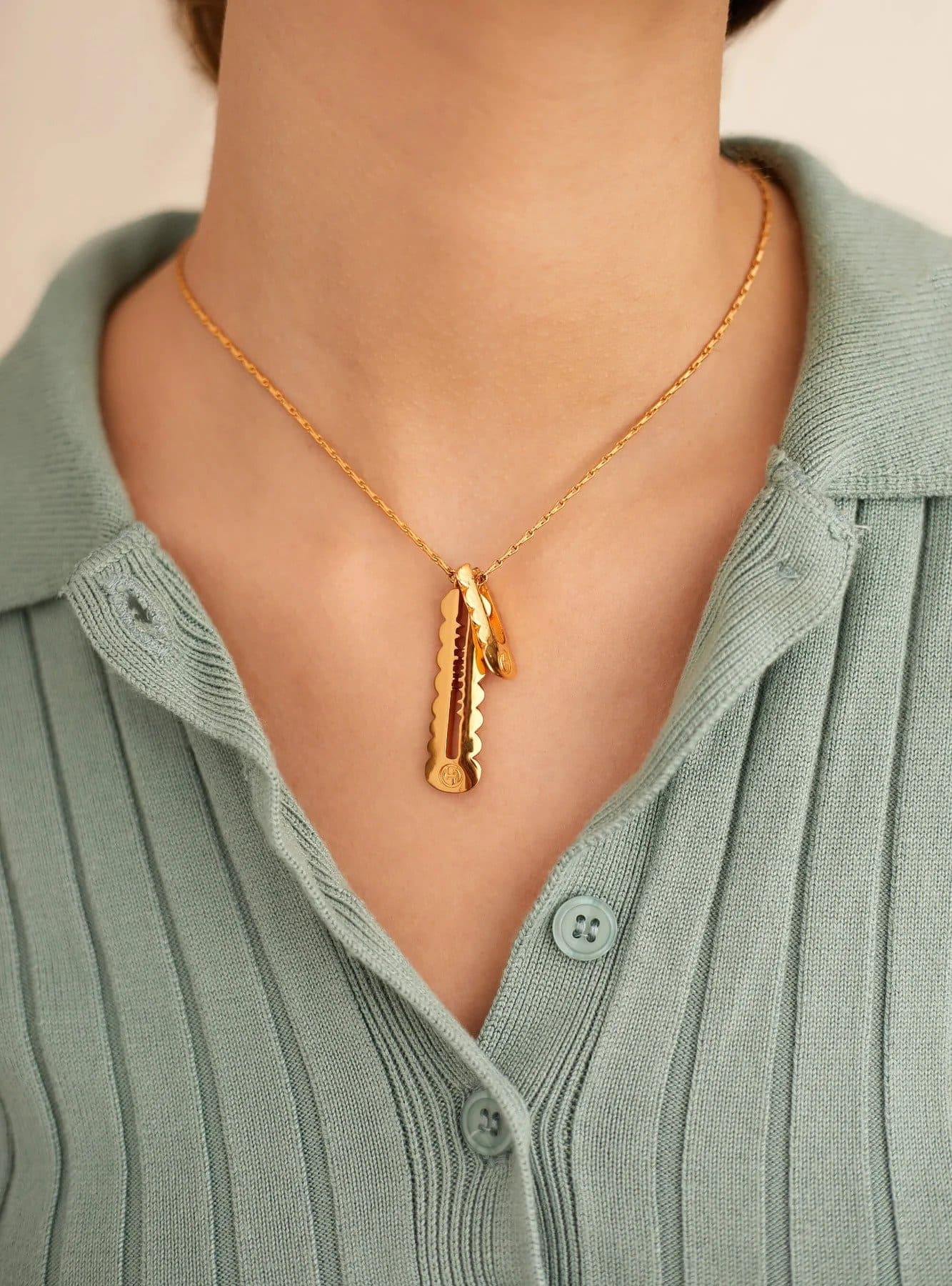 The OH Poppi Layered necklace is crafted with similar chains and varying gold charms, while making each layer a unique one. 
Style tip: While you can wear one necklace, of course, try layering two or more! 
At the Outhouse headquarters, we have an undying love for all that's versatile. Dainty bracelets, being one of them.
Adding a touch of our innovation to the trends of the day, we crafted bracelets by hand In different ways - some by knotting satin and leather cords, some by interlinking chains, and some by creatively carving our brass.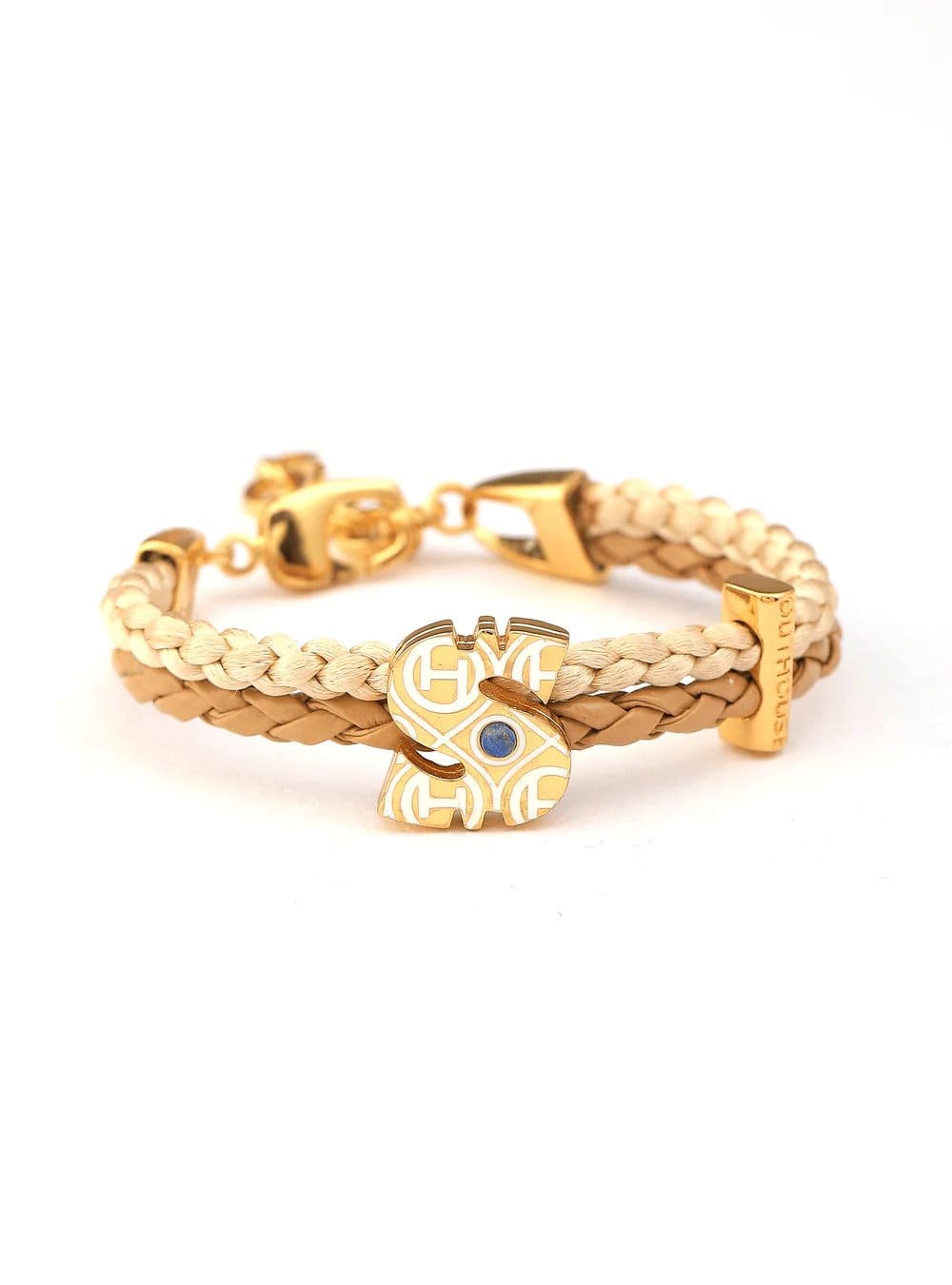 A personalised bracelet for keeps, the OH Dopamine Bond Bracelet comes in various finishes you can choose from.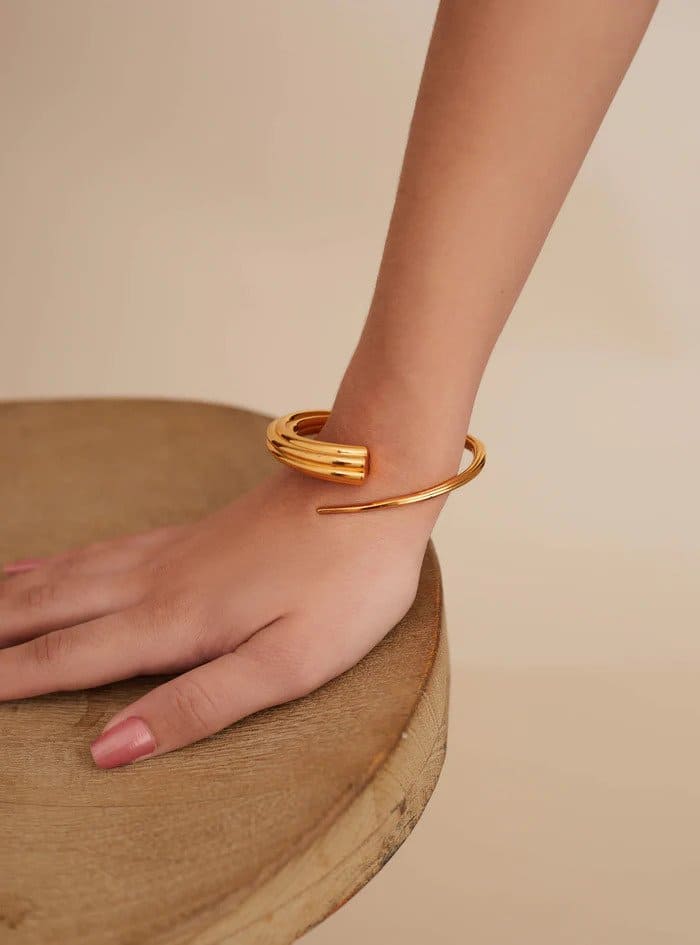 The Tuscon Bracelet from OH Poppi features a five-petal flower that wraps around your wrist in the most unique way.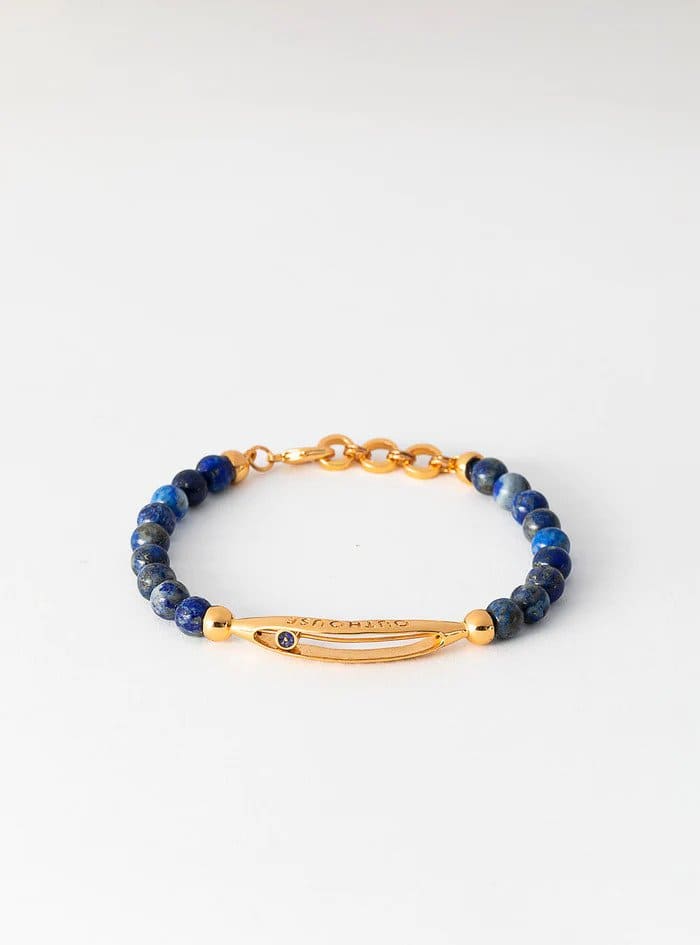 A new twist on trending evil eye bracelets, the Just Bead It bracelet displays blue beads encircling a linear evil eye charm. 
Style tip: Pair these bracelets with tops whose sleeves leave the wrist bare. 
This welcomes an add-to-cart moment. All women love rings and these dainty rings by Outhouse truly fit the bill. They're easy to style and serve as minimal accessories for everyday.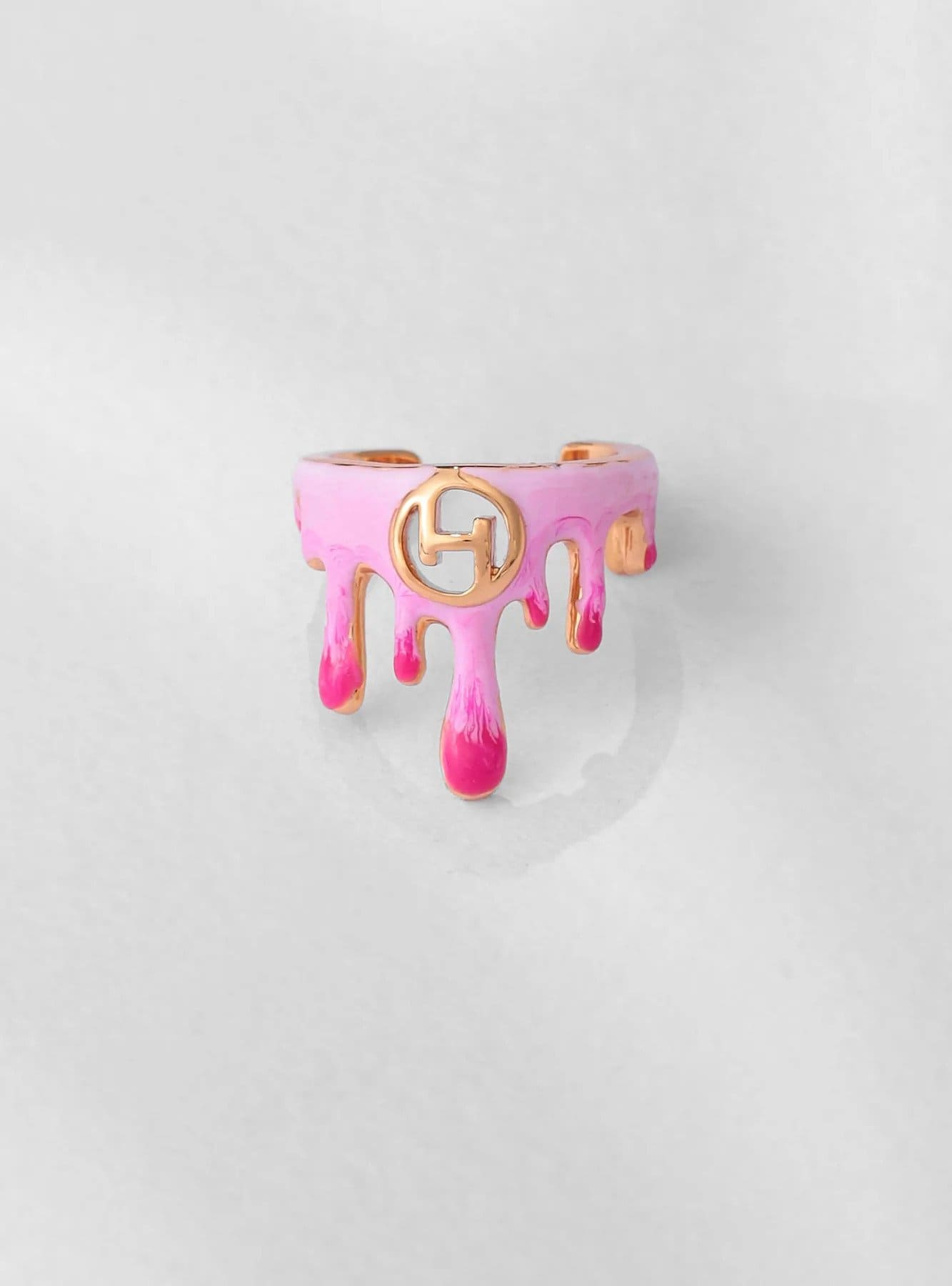 An enamel ring in a stack can truly win all eyes. This midi ring is hand painted with dual tone enamel.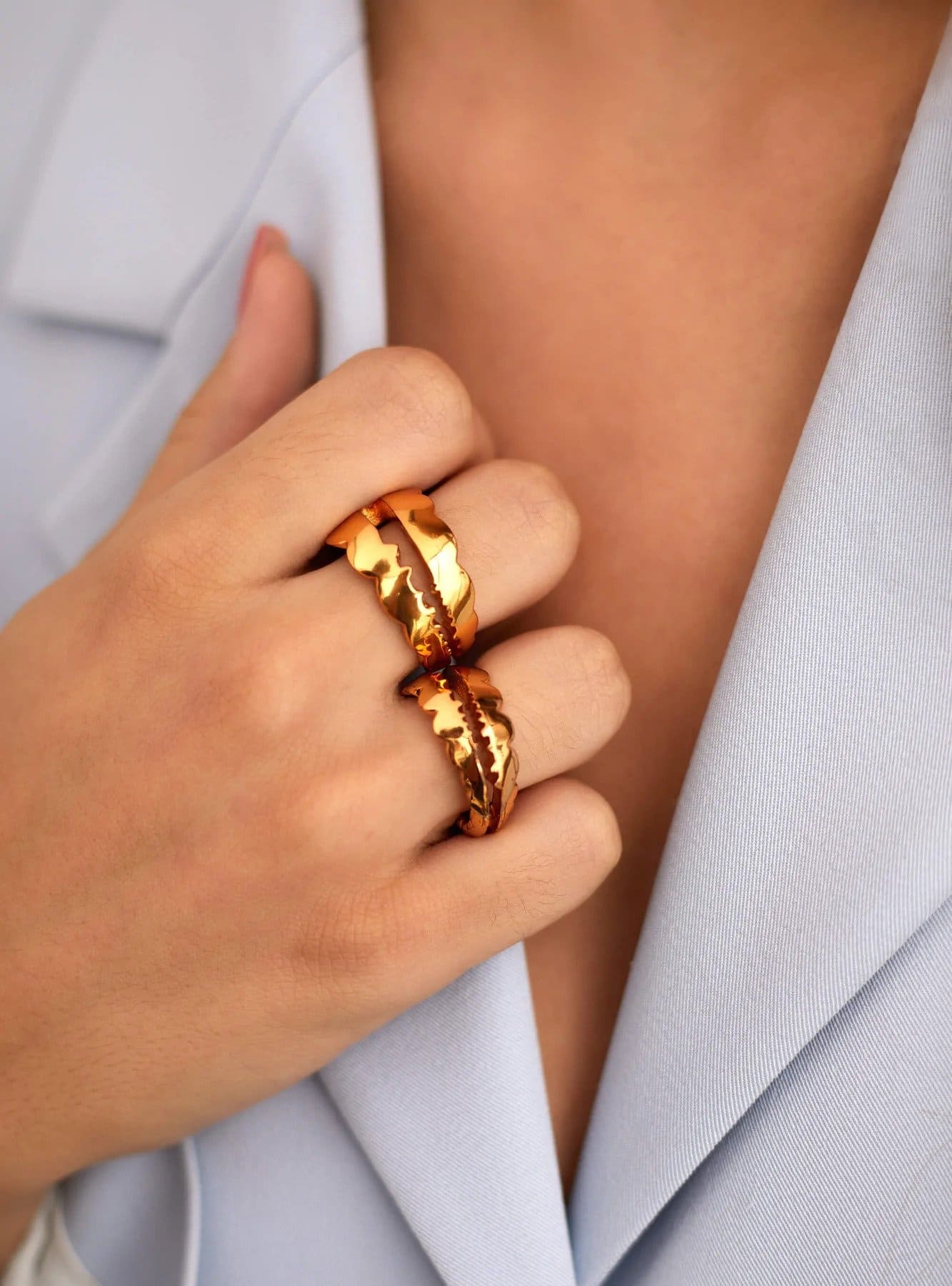 The Epee Acuti ring is a bold-to-narrow gold statement that's carved carefully by our artisans.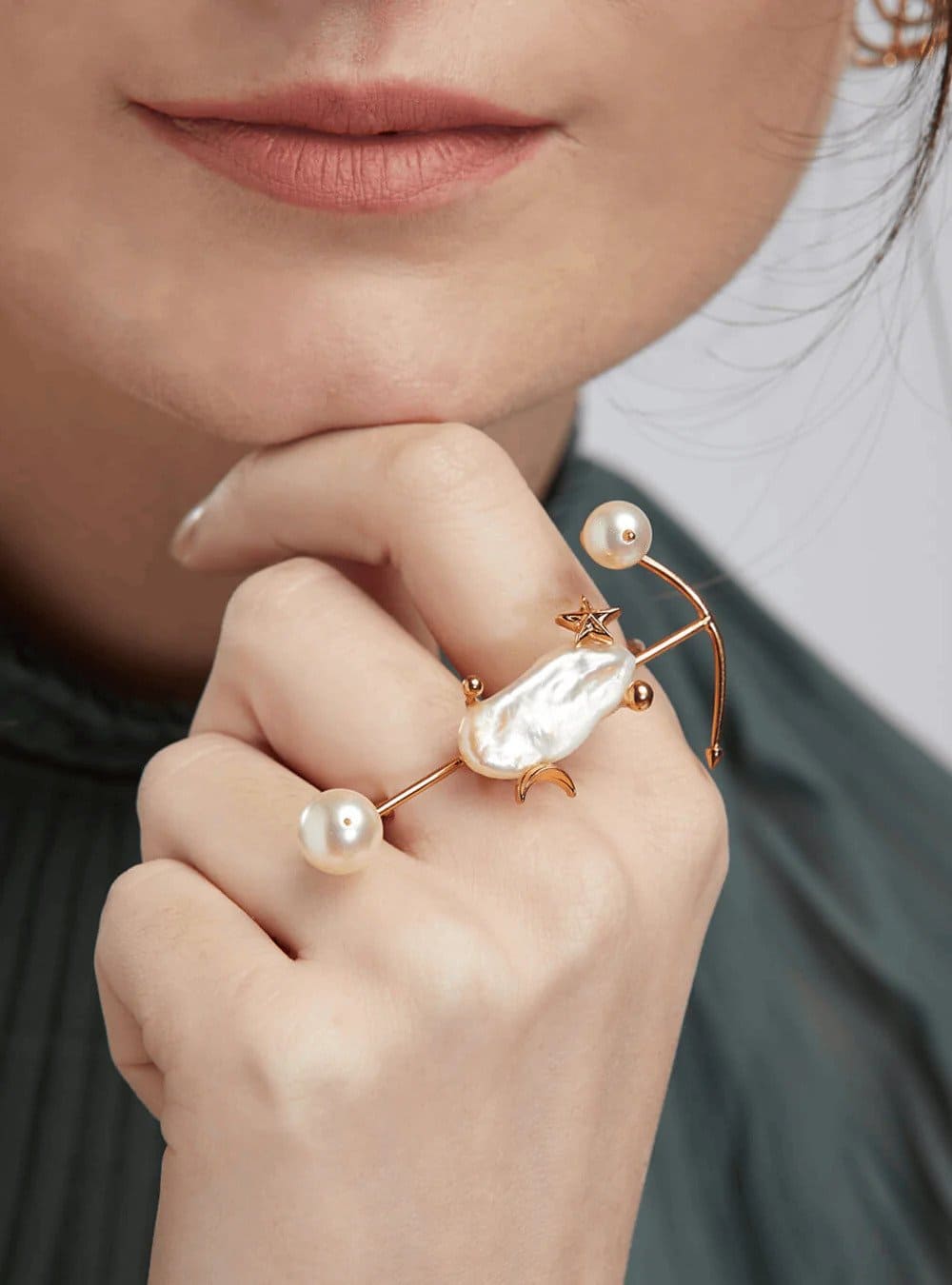 This knuckle ring is a dainty yet experimental one that's worn across two fingers. 
Style tip: Fearlessly style as many rings as you'd like if you have a bold personality. 
To be paired with regular tees, boxy shirts, satin blouses, breezy dresses and everything in your wardrobe, dainty earrings are the most suitable. From hoops to studs and danglers, we offer a variety to choose from.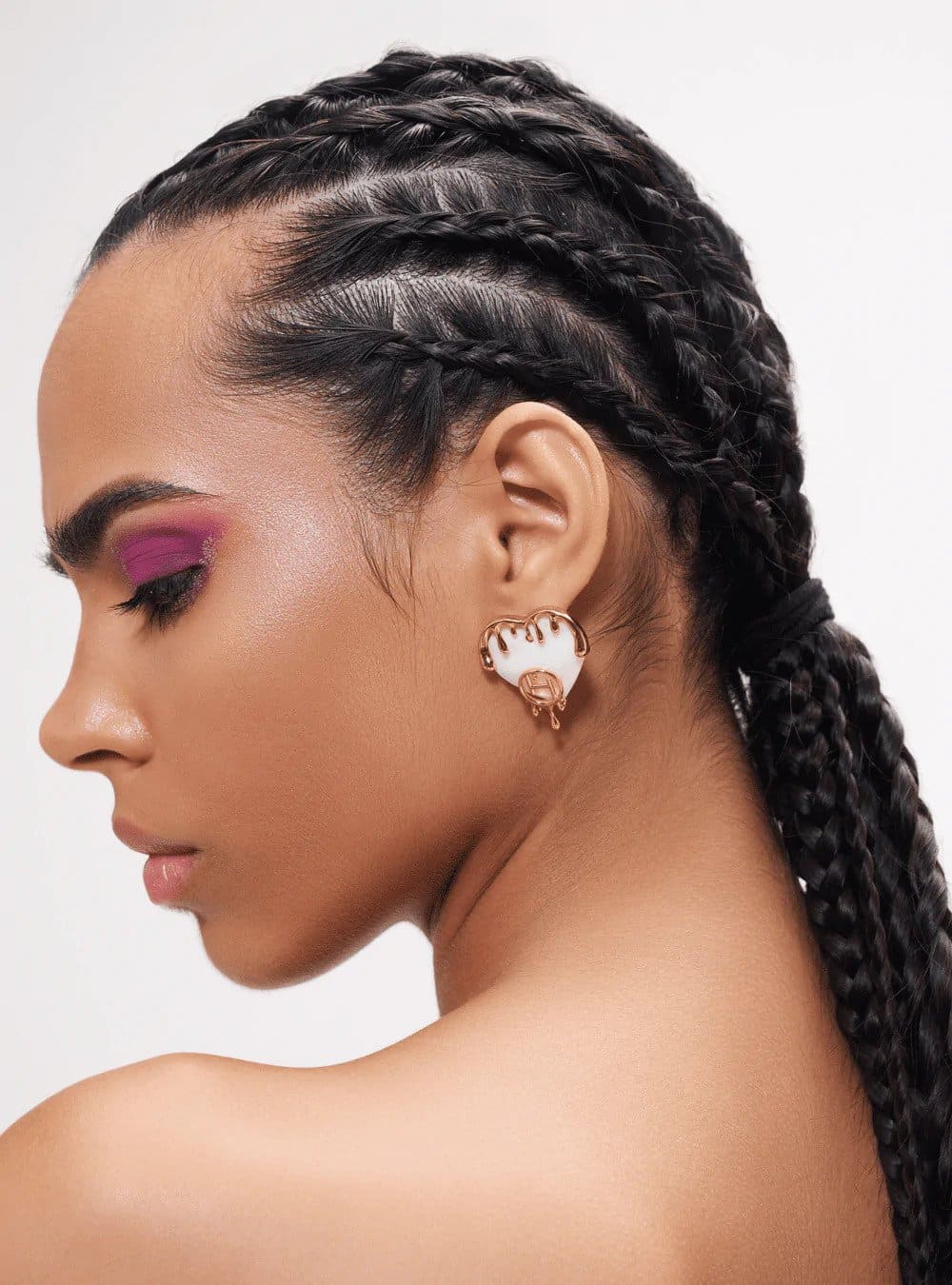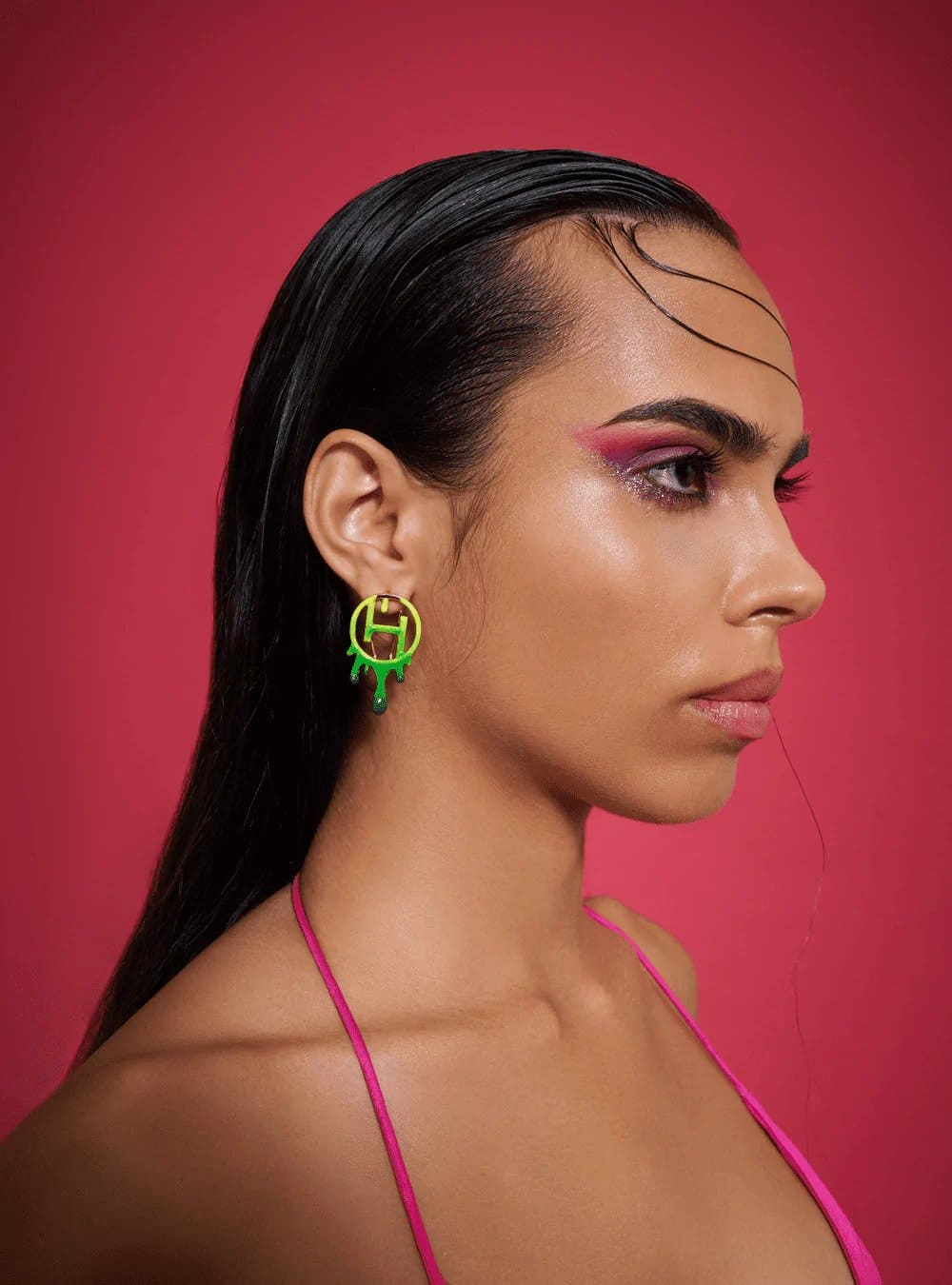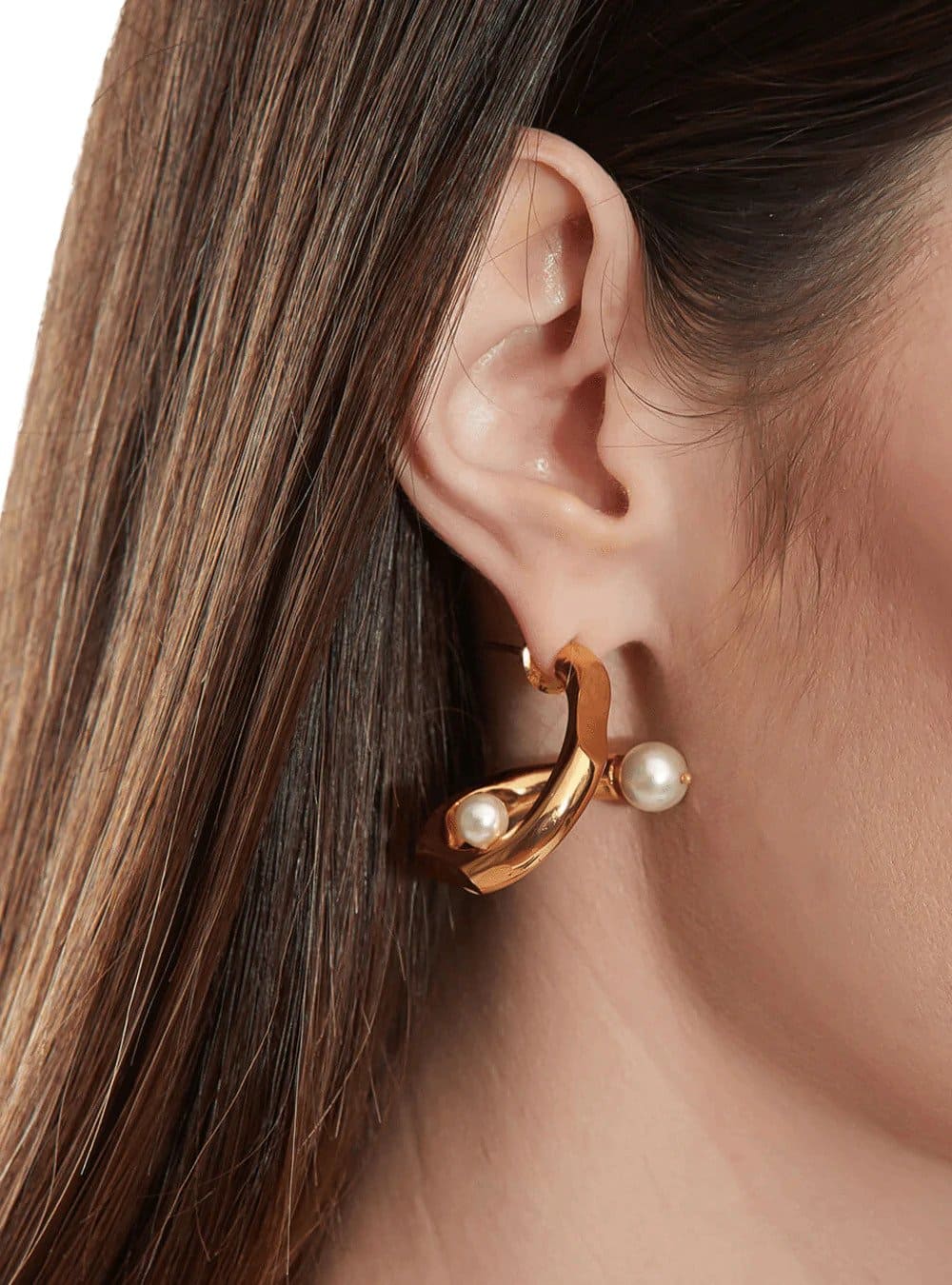 Style tip: Tie your hair up to create a look full of elegance.
5. Dainty hair accessories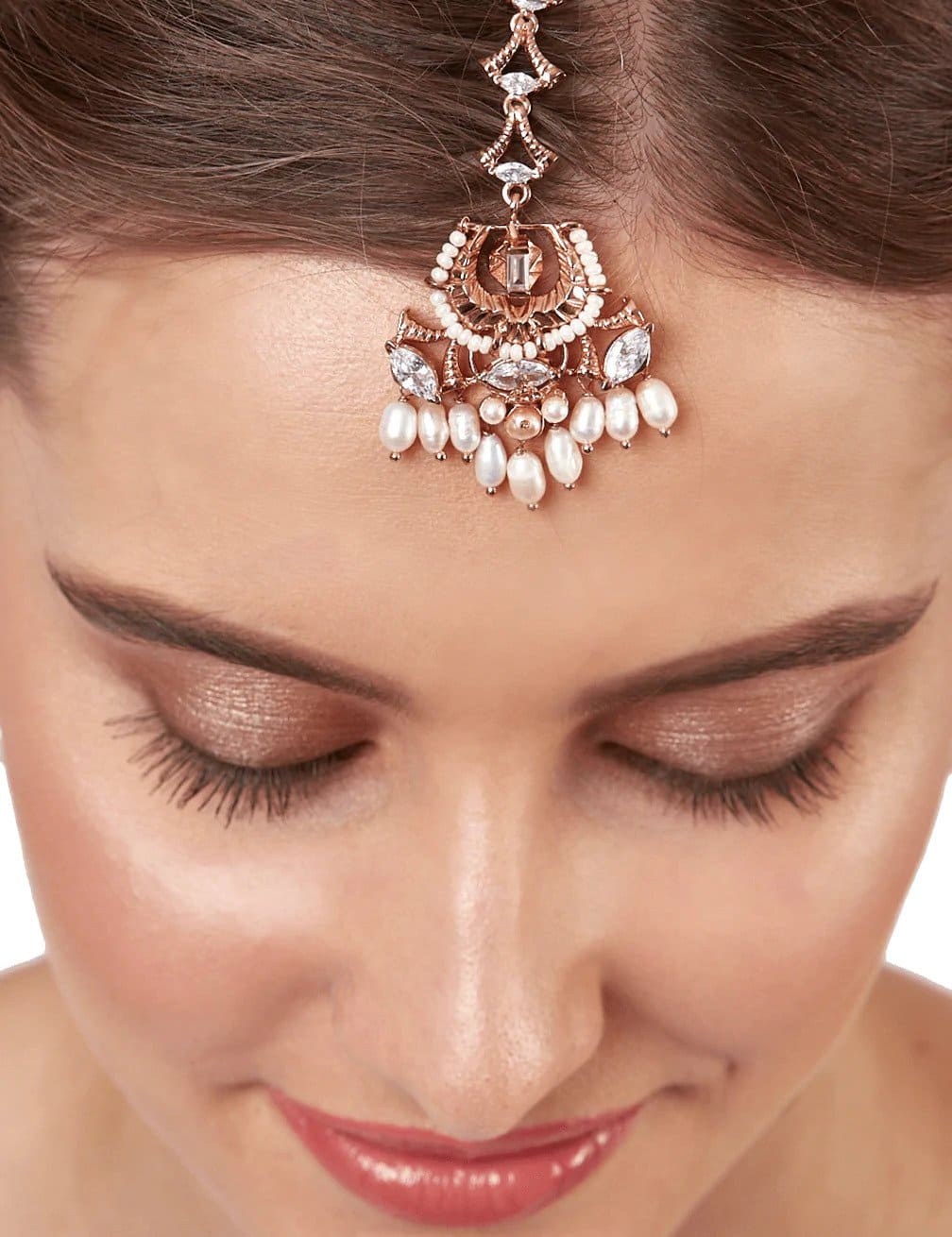 This maang tikka is crafted pearls and marquee crystals, making themmatch a variety of ethnic outfits.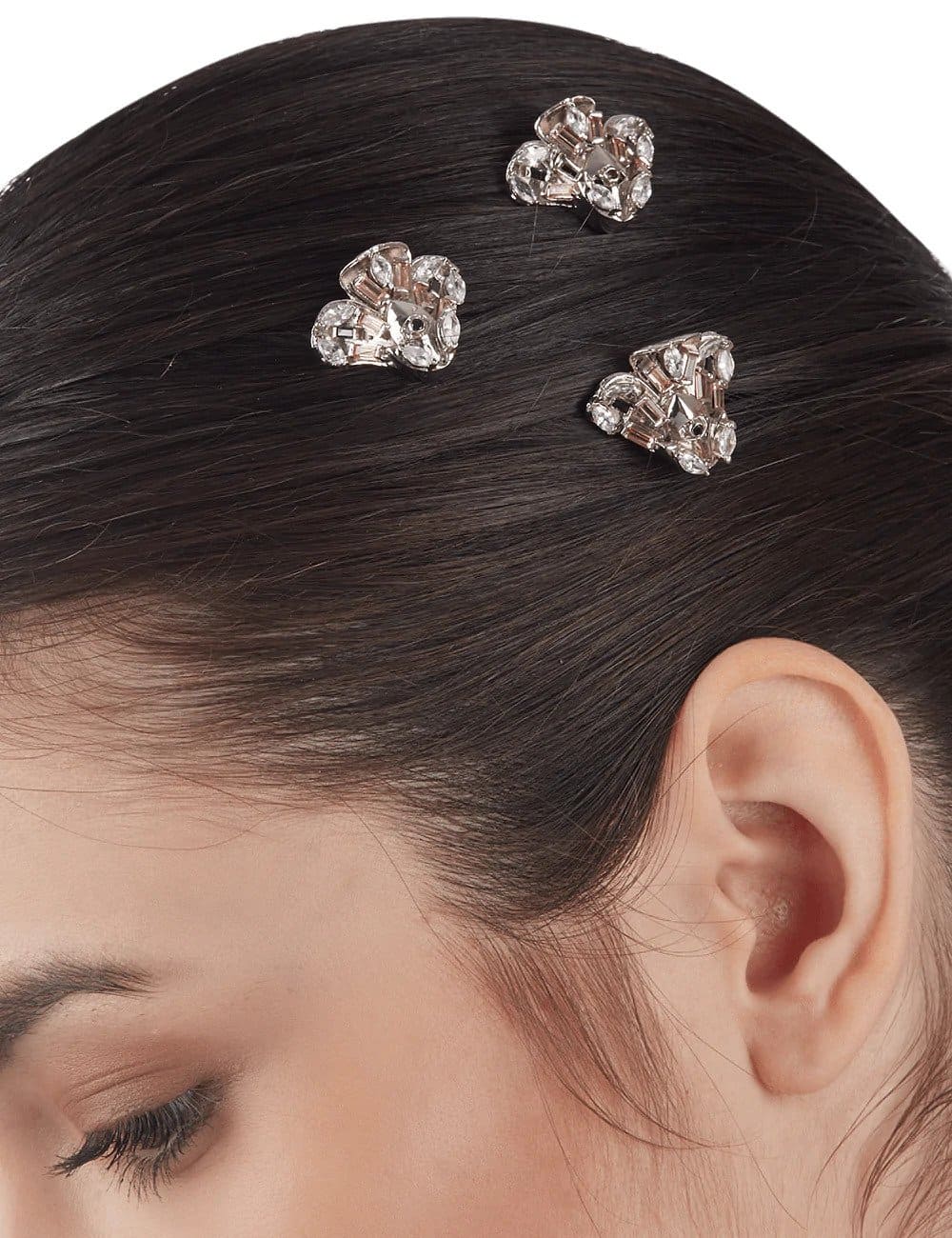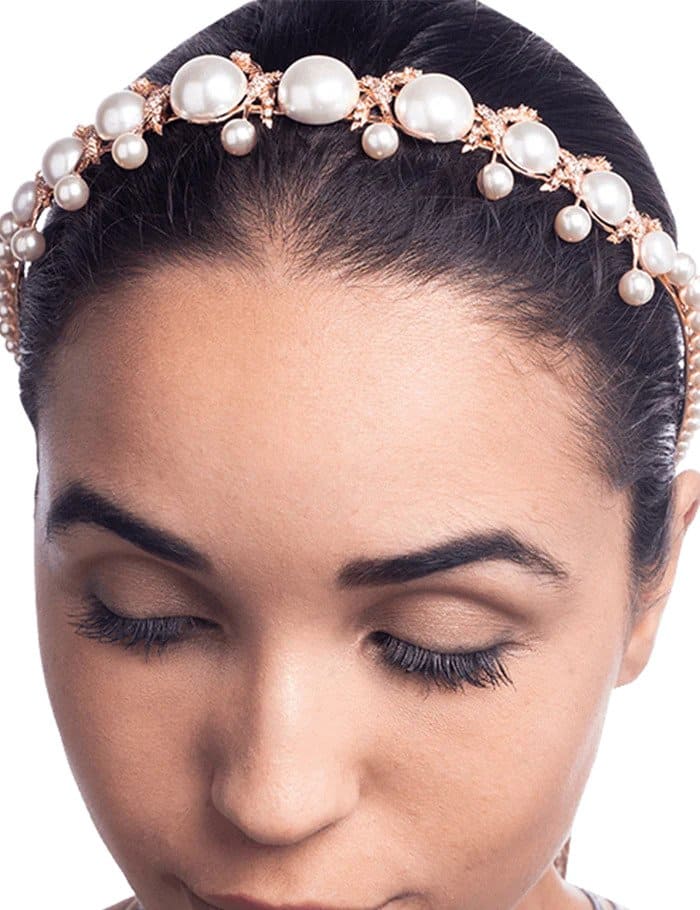 The Envie Hairband is an embellished hair accessory that'll keep your hair neat all day.