6 Earrings To Enhance A Long Face Shape
Every person's face is unique in its own way. While facial features are one way to distinguish, the facial shape is an important one - that helps you make wardrobe choices and moulds your preferences. The concept is similar to identifying one's body type, you pick clothes that suit your proportions. On the other hand, when it comes to selecting jewellery choose pieces that enhance your natural features.
Broadly speaking, faces are either oblong or roundish and if you look closely, they fall under more specific face shapes like oval, diamond, rectangular, etc. While we've spoken about round faces earlier, today we discuss what type of earrings suit longer face types. It's opposed to the round shape, as long faces need to appear wider than they actually are.
If you have a long face, choose pairs that are wider or rounder as follows: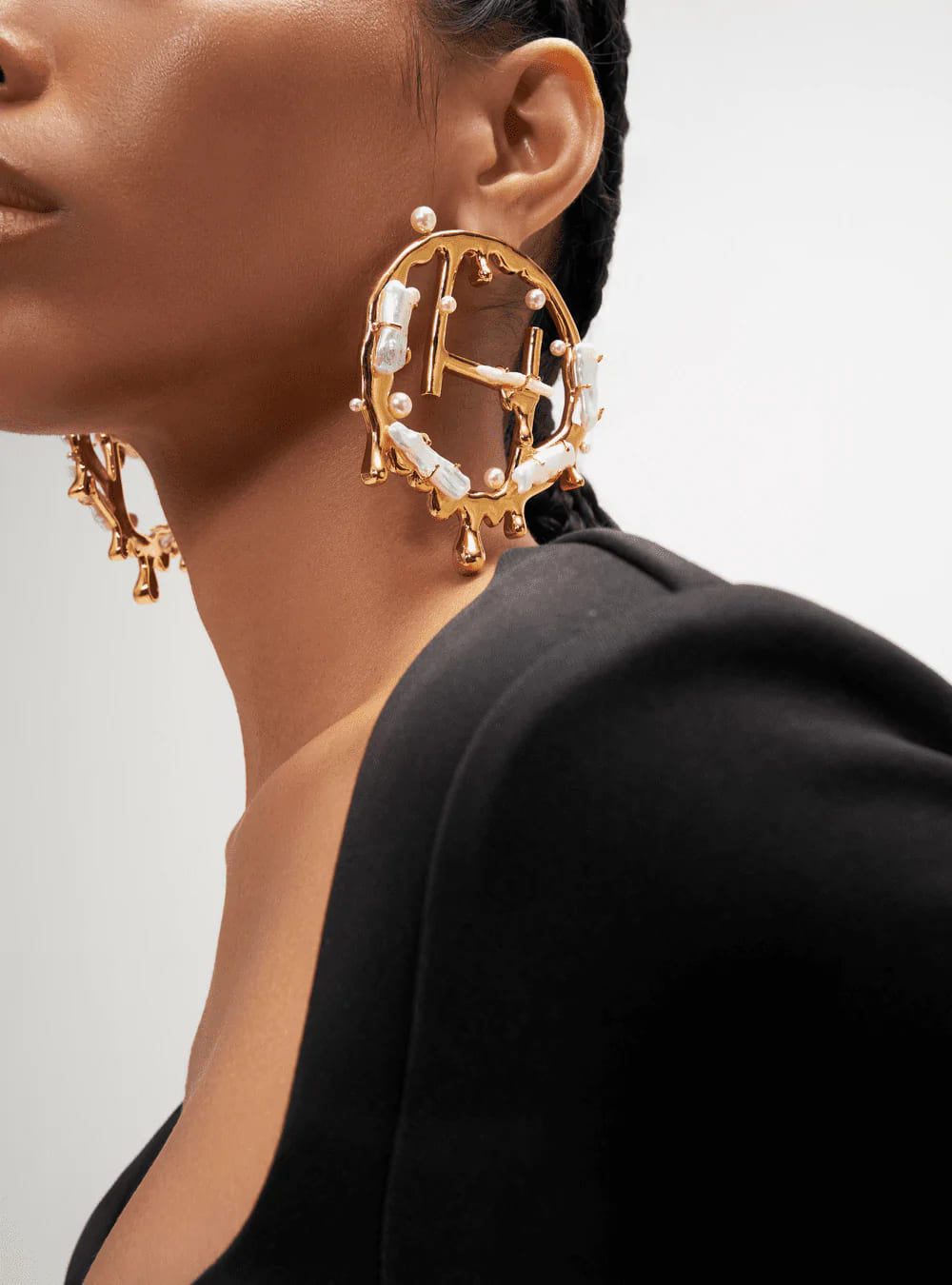 Statement-making as they look, XL Studs are self-descriptive. They are worn directly on the ear but fall till slightly above the shoulder.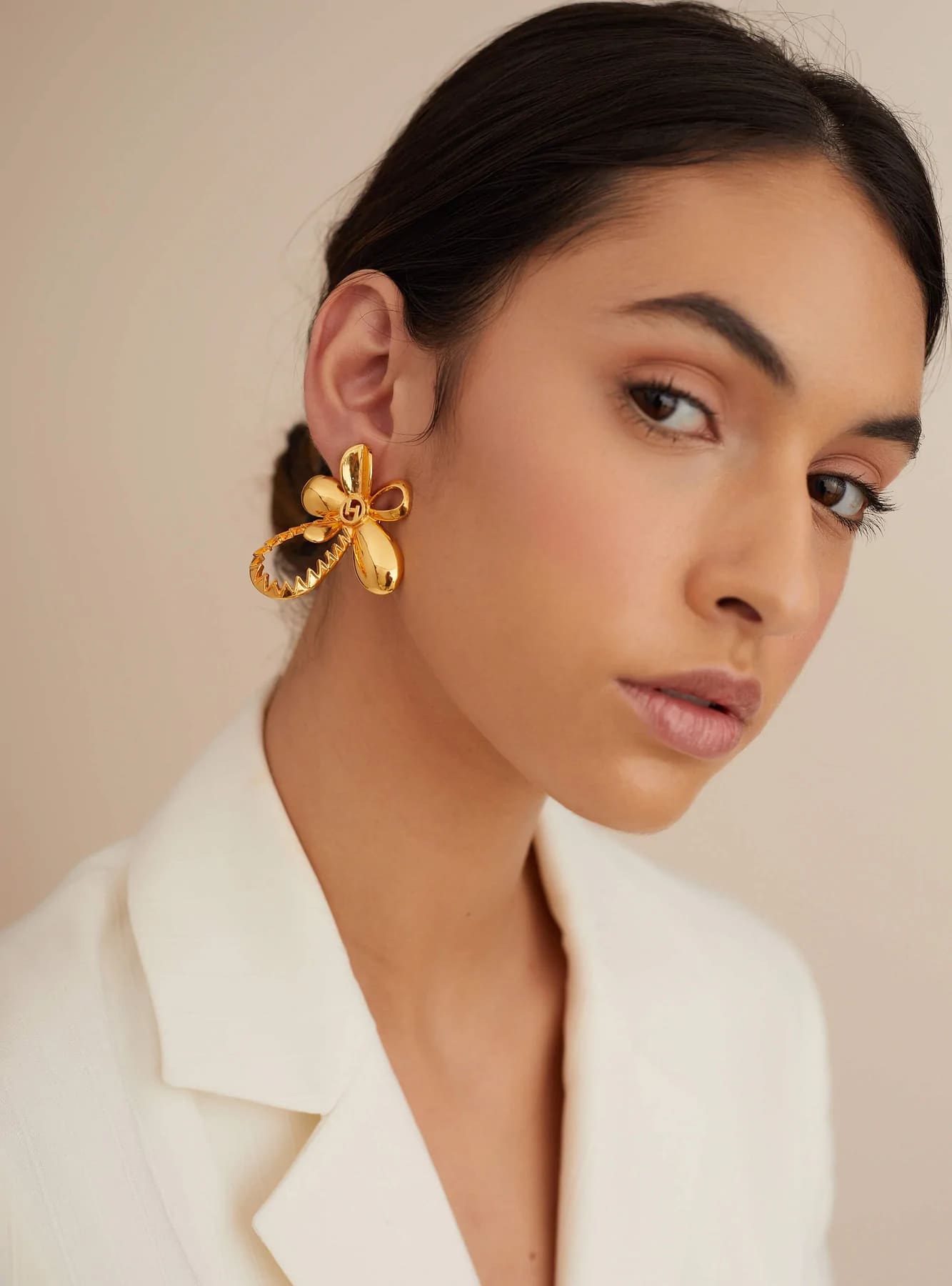 These studs are larger than usual but don't fall too much below the ear. Large studs are also versatile to be worn for different occasions.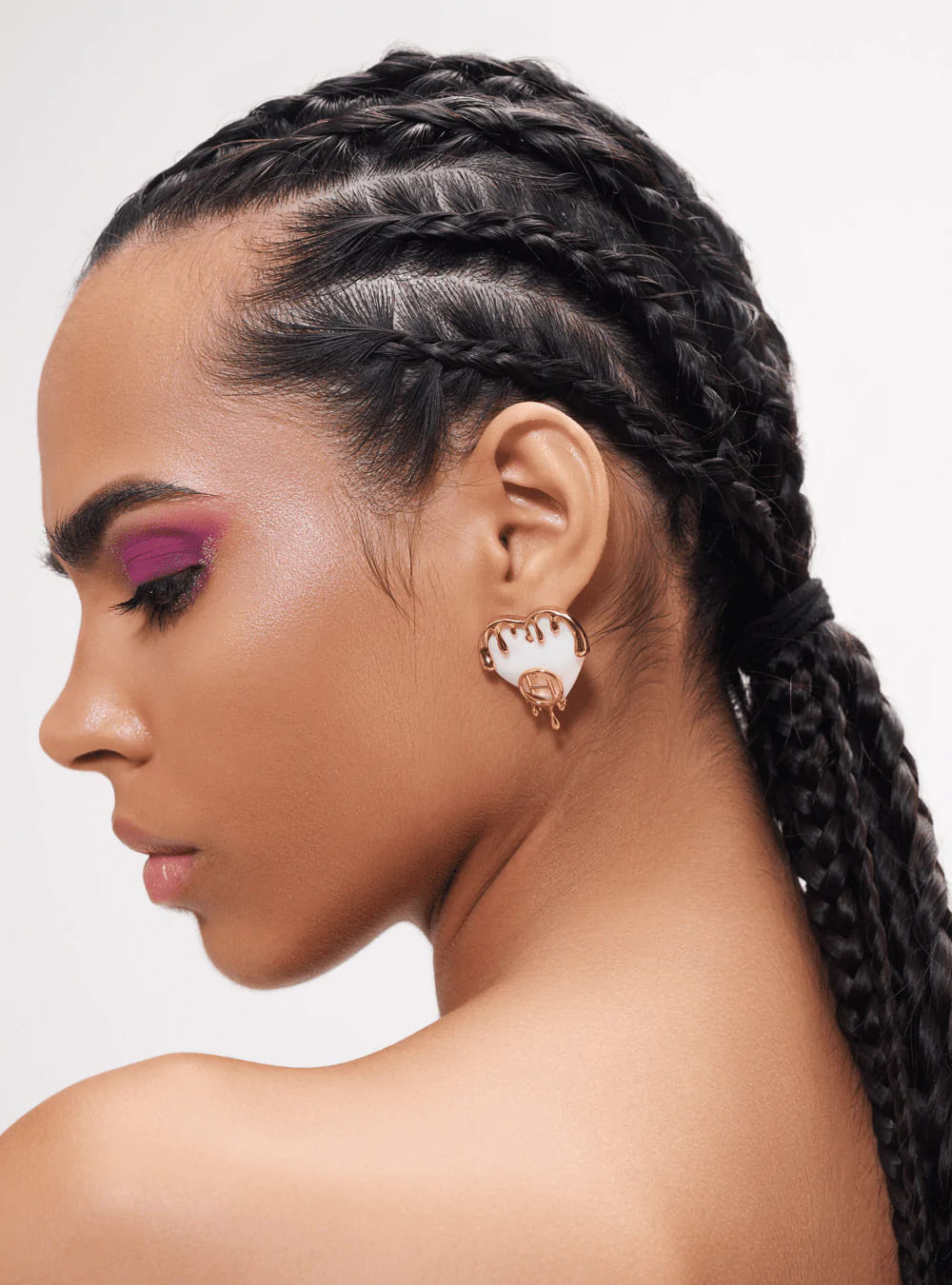 Our handcrafted selection of small but round studs is perfect to be worn all day.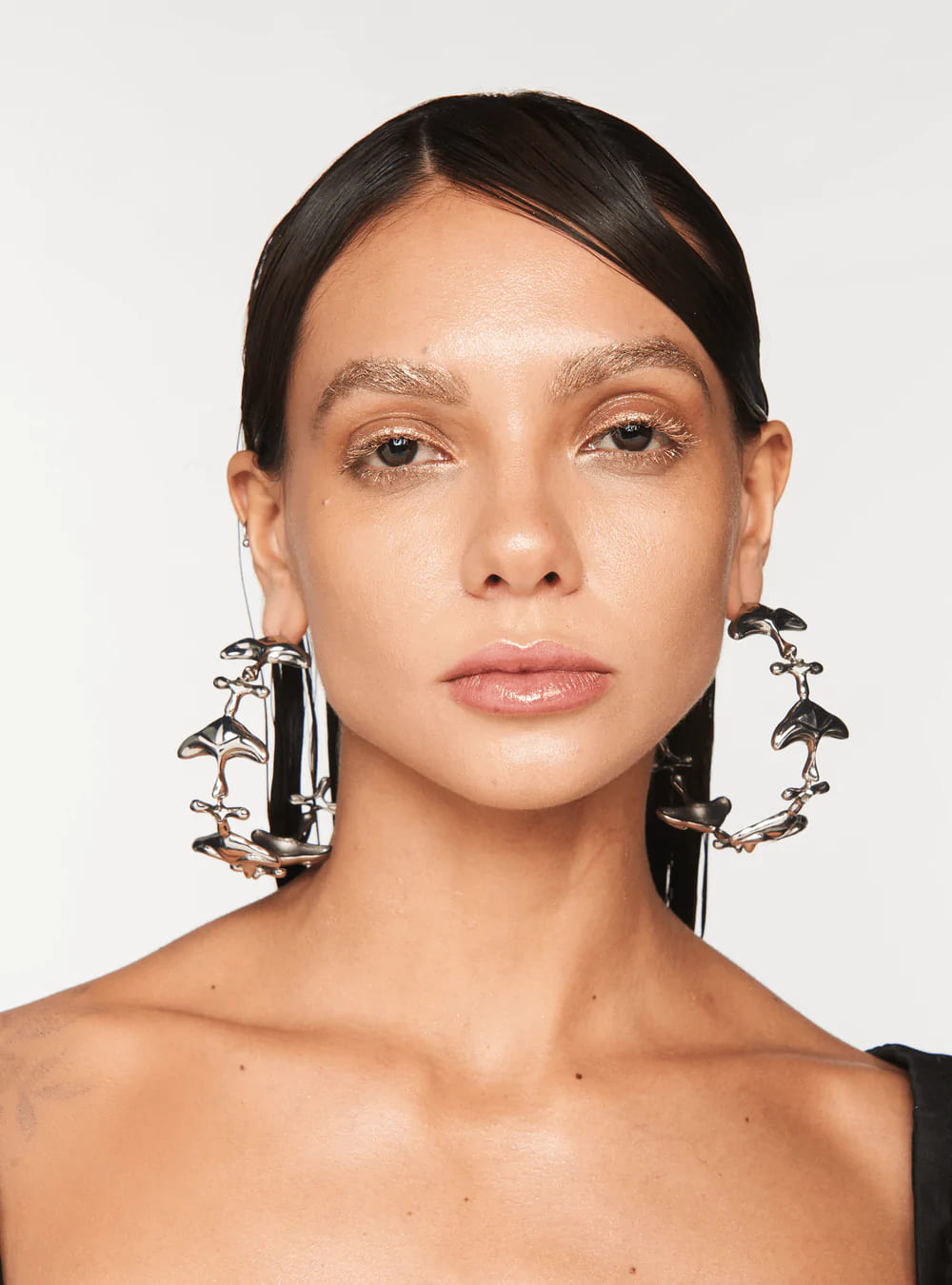 Large Hoops are essential in your wardrobe as they're hitting the trends chart. We add sculptural elements making the hoops a work of art.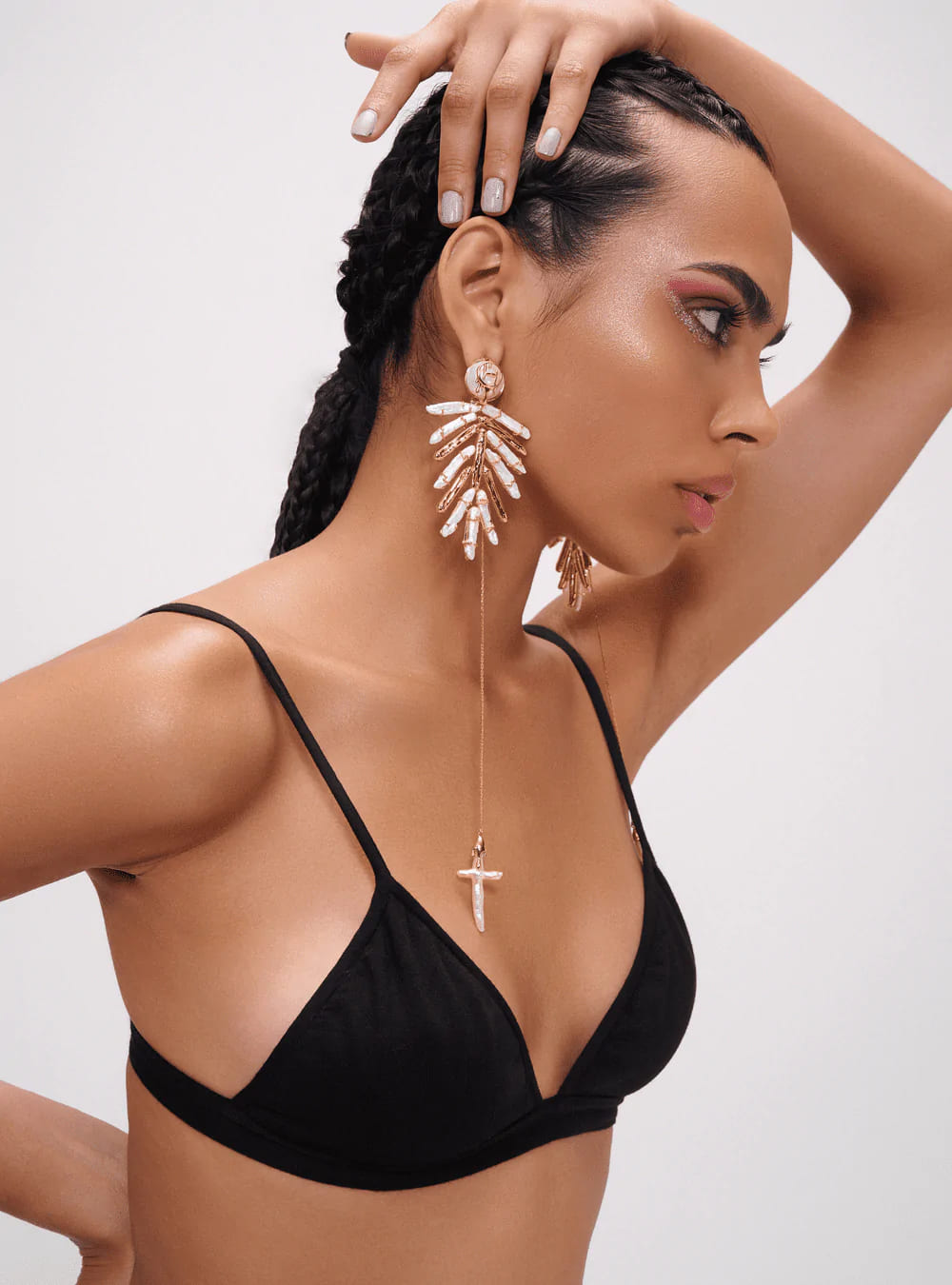 Large dangling earrings are also ideal to make a narrow face look broader. These earrings are handcrafted pieces that elude excellence in craftsmanship. The small stud at the top is affixed on the ear whereas the larger part at the bottom dangles slowly. 
As you have a long face, avoid wearing narrow or linear types of earrings. These will give an illusion of an even longer facial structure.